Facciotti Out For Final Round; Thompson Clinches Title and $100,000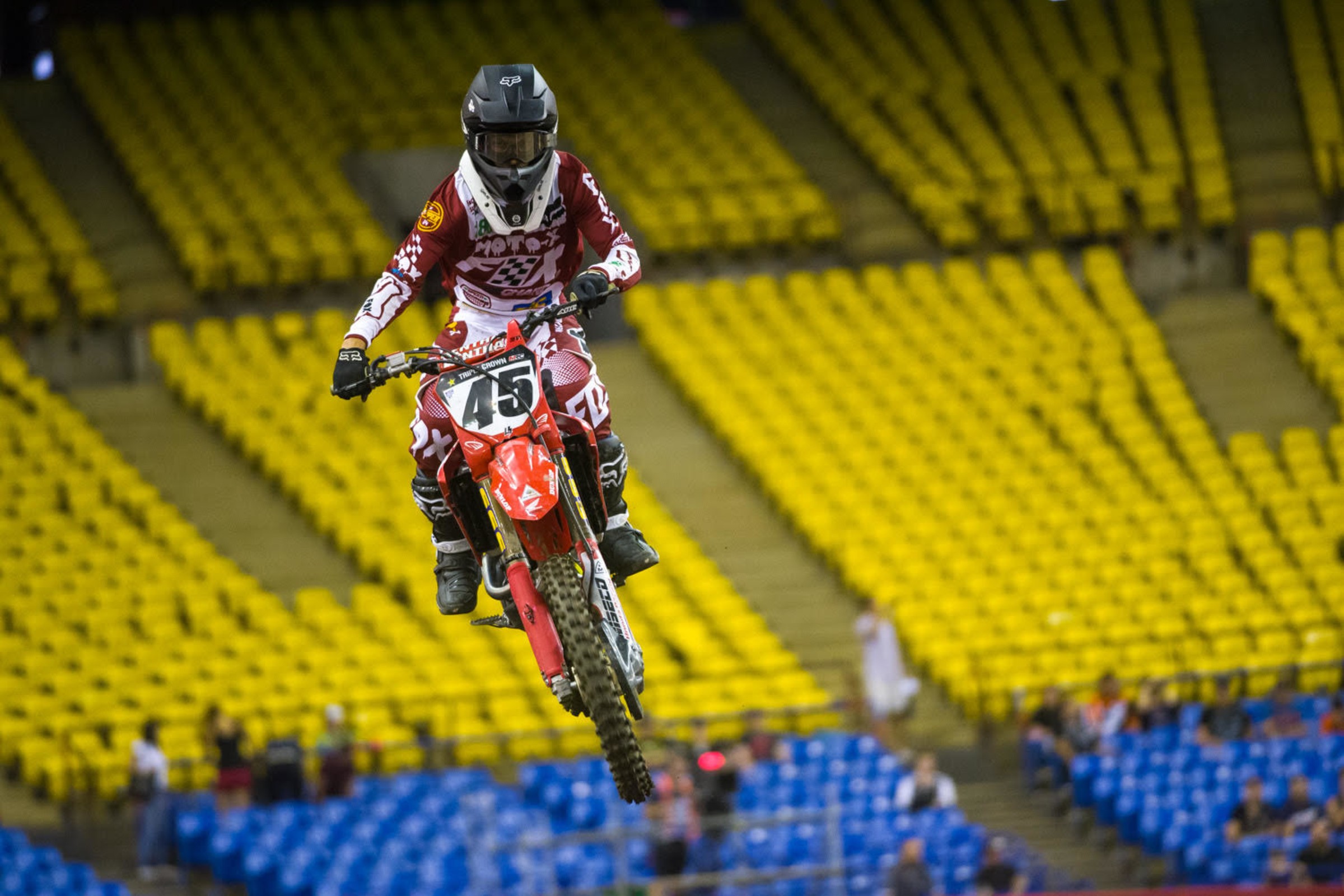 Direct Motocross has confirmed with GDR Honda team owner/manager Derek Schuster that Colton Facciotti will not race the final round of the supercross-portion of the Rockstar Triple Crown Series this weekend in Hamilton.
Facciotti was injured at the previous round in Quebec after a controversial last corner pass for the win by title rival Cole Thompson ended with Facciotti flying off the side of the finish line and landing hard on his back.
"It was pretty scary with how I felt right when it happened. Just coughing up blood and all that kind of stuff," Facciotti told Racer X last week. "Feeling a lot better now. I've been getting kind of a little bit of the run-around with doctors and all that kind of stuff. I went to the hospital in Quebec and stayed overnight there. Got CT scans and all that. I wanted to get those to my doctor. We're having a hard time getting those sent from Quebec because of the language barrier and that. So at this point we're just going to go try to get an MRI and get right to the bottom of things. So that's kind of where we're at on that."
Facciotti and Thompson were in a heated battled—that included some controversy behind the scenes—for the $100,000 purse awarded at the end of the Rockstar Triple Crown Series, which combines points from supercross, motocross, and arenacross. You can read a full interview with Facciotti here.
With Facciotti sidelined for the weekend, it means Thompson will clinch the $100,000 purse, the largest in Canadian history.