Husqvarna Debuts EE-5 Electric Minicycle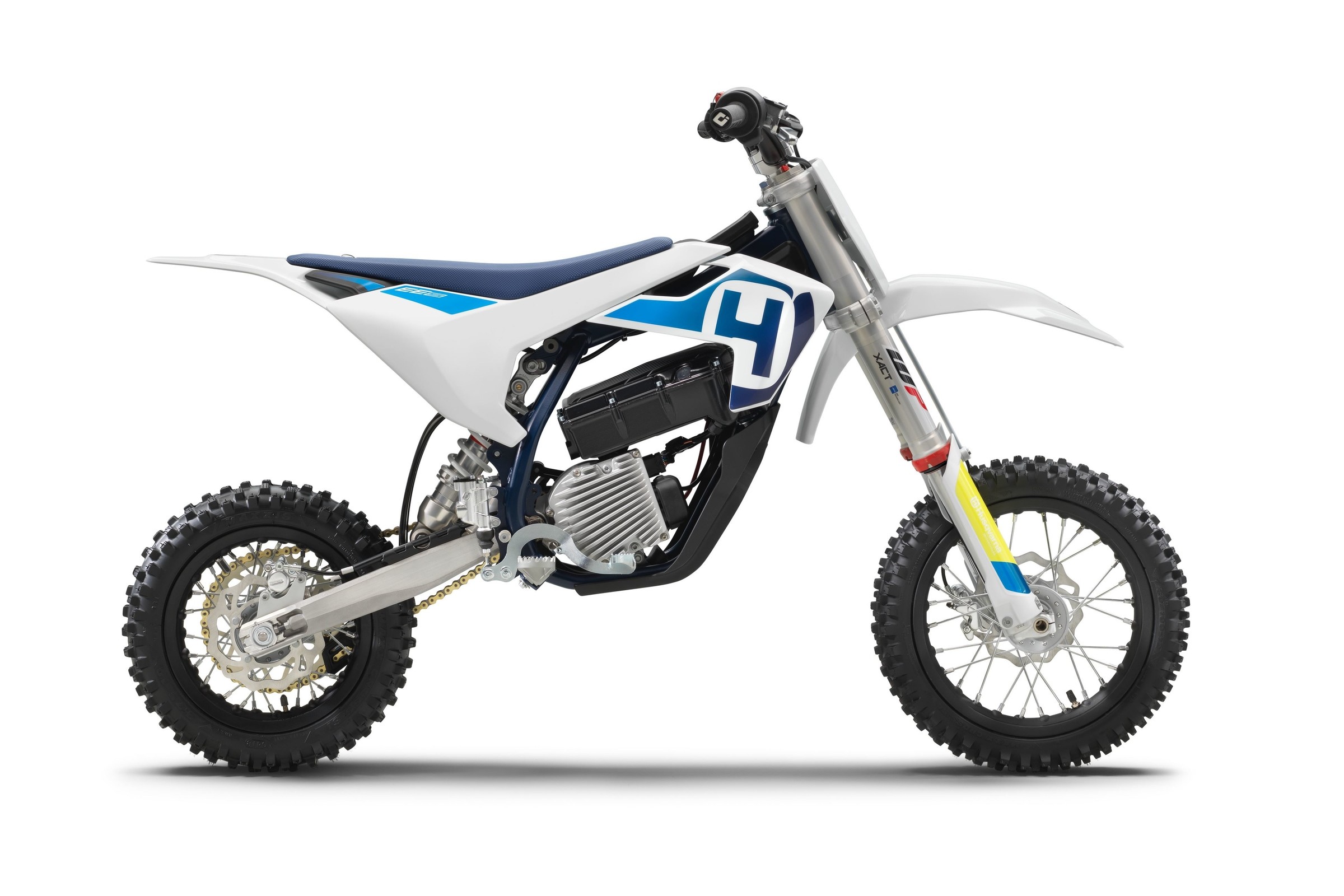 Just as sister company KTM has announced the new SX-E 5 50cc-sized electric minicycle, Husqvarna hosted a similar announcement at the EICMA show in Europe today. KTM's press release states its electric bike will arrive in North America in fall of 2019, Husqvarna's new EE 5 machine will be available at authorised Husqvarna Motorcycles dealers during summer 2019—but this is an international motorcycle show so it's hard to say specifically when the bike will arrive on our shores.
They also produced a photo gallery that provides several new angles of the bike.
Like the KTM machine—and other electric bikes built for young riders—this bike offers the potential for quiet, non-intimidating power for new riders. Of note, Husqvarna says the bike will have six different ride modes, which means different maps can make this machine work for both new riders and experienced pilots without having to change parts.
From the press release:
All-new for MY20, the EE 5 is Husqvarna Motorcycles' first step into the fast-paced world of electric motorcycles. Dedicated to young and aspiring riders, it combines the latest in high-quality componentry with a design that clearly identifies with Husqvarna Motorcycles' values. Fully adaptable and adjustable, it is an easy-to-use minicycle that allows up and coming riders to enter the exciting world of offroad motorcycling with confidence. The new EE 5 machine will be available at authorised Husqvarna Motorcycles dealers during summer 2019.

EE 5 HIGHLIGHTS
=>State-of-the-art electric motor with 5 kW peak performance
=>Six different ride modes
=>907 Wh Li-ion battery
=>Quick charging
=>High-end chassis with race proven technology
=>Modern, Swedish-inspired design
=>Ergonomic bodywork & adjustable seat height
=>WP suspension offering advanced performance & control