ClubMX, Traders Racing Announce Merger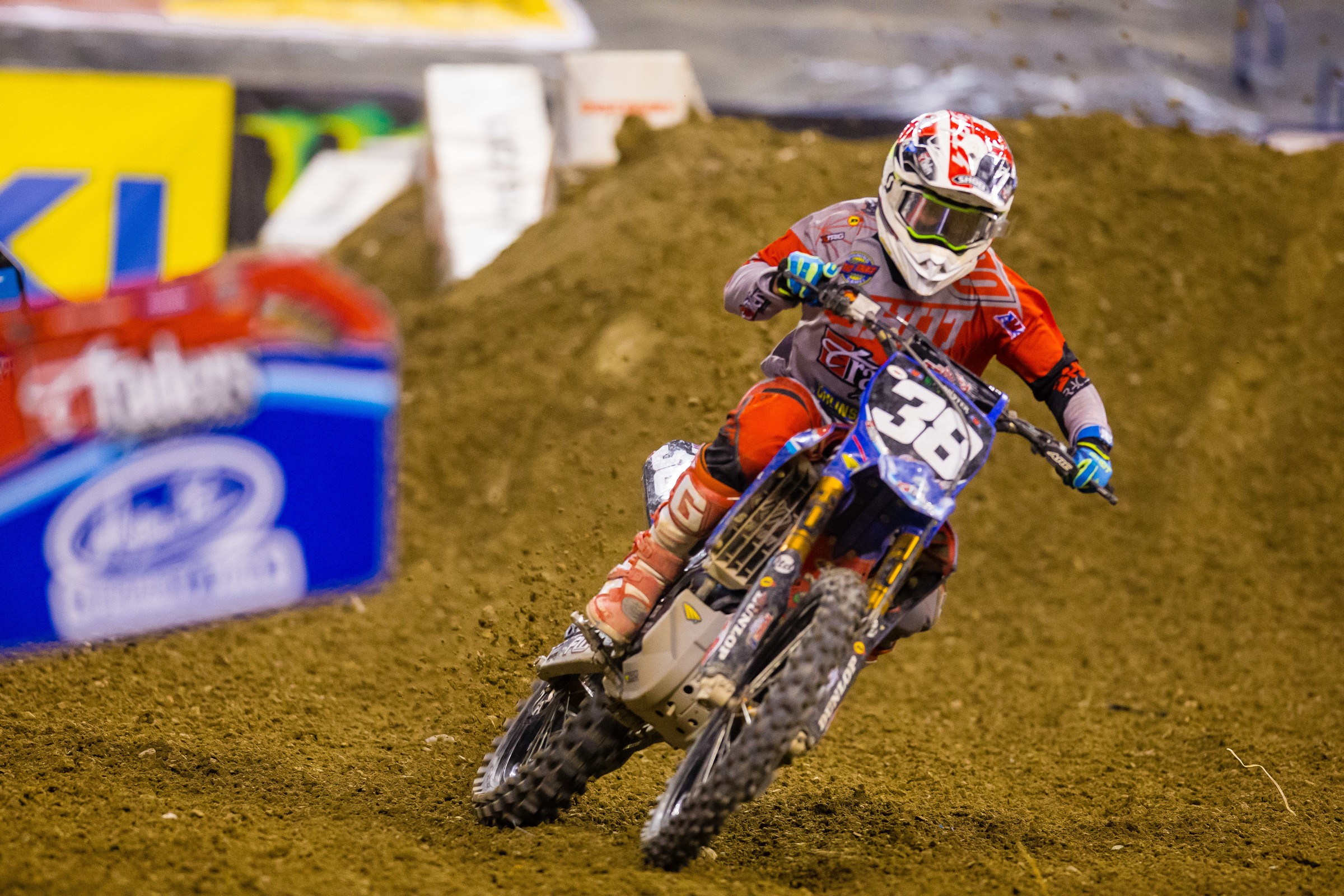 Anaheim, CA
Anaheim 1 (A1)
Monster Energy AMA Supercross Championship
ClubMX and Traders Racing announced that they will be combining forces for the 2019 season. Details on how exactly the partnership will work and how many riders they will field is not yet known, but the team will be ready for the start of the 2019 Monster Energy Supercross season.
"We are very excited to combine efforts with ClubMX for the 2019 season and beyond," said Traders team manager Kenny Day in a statement. "Making this move will essentially allow our team to be in one central location. Working together with one goal in mind is something I have always desired as a team manager and I feel I have found
it with the merger with ClubMX. ClubMX has the best training facility in the country in my opinion and I'm really looking forward to building this relationship to help grow both parties involved. Together I truly believe we will have the full package to not only deliver better results but also offer more of a return to all of our sponsors than in years prior."
In 2018, Traders Racing fielded a three-rider 250SX East Region team, led by Luke Renzland, who scored the team's first ever podium in Indianapolis. Jayce Pennington and Nick Gaines also rode for the team.
ClubMX/Redemption Racing competed in the 250SX East Region and the motocross portion of the Rockstar Triple Crown Championship in Canada with Josh Osby and Joey Crown, with Crown finishing second overall in MX2 in Canada and Osby taking sixth overall.
In the partnership with ClubMX, Traders race director Skip Norfolk thinks the opportunity is there to compete with the factory teams.
"The combining of efforts with ClubMX is a great opportunity for both of us. Competing with the factory teams is becoming more difficult and costly. Being able to offer a complete package to our riders with a training program, nutrition program, the nation's top tracks to train on, well maintained practice bikes as well as competitive race bikes are critical to their development and ultimately their success on race day. We are in a position now to compete with the best in the world. Also we are now able to enhance the marketability of the race team. We will be able to offer a retail avenue to our partners, all in an effort to sell products. That is the bottom line, how to help those companies sell more products... it has to be more than just racing, and we are beyond excited to now be able to offer that."
"We are excited to add the expertise and experience Traders Racing has built in the last several years," said Brandon Haas, team owner and CEO of ClubMX. "When I started ClubMX, my
mission was to give my riders every tool available for a
successful racing career and beyond. I was very fortunate
to have the help and support of others and it's now my time
to give back.
As ClubMX has grown and with its success, club athletes
will have opportunities they wouldn't have elsewhere and a
further opportunity if they fall short the factory ride. I am
excited to see what we can build this program into over the
next years with my partners Gary, Scott and fellow staff members of the race team and ClubMX! #Clublife"