Welcome to Racerhead, headquarters of the off-season. The big racing events of October are all behind us, with the exception of the Ironman GNCC in Indiana, the final round of the AMA Grand National Cross Country Series. An excellent and fun Red Bull Straight Rhythm was last weekend, and of course the Monster Energy Cup the week before and the Motocross of Nations at RedBud the week before that. All three were epic events, with the crowds and fun and mud and rain at the MXoN, Eli's big payday in Vegas, and the return of The Ryans and all things two-strokes and nineties last weekend at Pomona Fairgrounds.
I didn't attend RBSR last weekend, but like a lot of folks, I watched it on Red Bull TV, and I was impressed by how smooth and quick and entertaining the event was, how much fun everyone seemed to be having, the excellent hosting by Jason Weigandt and Grant Langston, and just how fast guys young and old still go on two-strokes. The presence of Ryan Dungey and Ryan Villopoto as competitors (and serious about it) really added something to the program, just as having Travis Pastrana and Kevin Windham ride the MXoN did. Like pretty much everyone else (except their competition), I miss seeing those guys racing—though it's obvious that both are having a lot more fun in life than they did while racing. I found myself rooting for them in their runs because I wanted to see them matched up, and that's exactly how it worked out. Of course in the end it was TLD/Red Bull KTM's Shane McElrath who won, but it felt like The Ryans also won by acquitting themselves so well. Thanks to Jeremy Malott, the driving force behind Red Bull Straight Rhythm, for pulling off such a good show and getting everyone to participate, and also putting together such a slick production for us all to watch at home.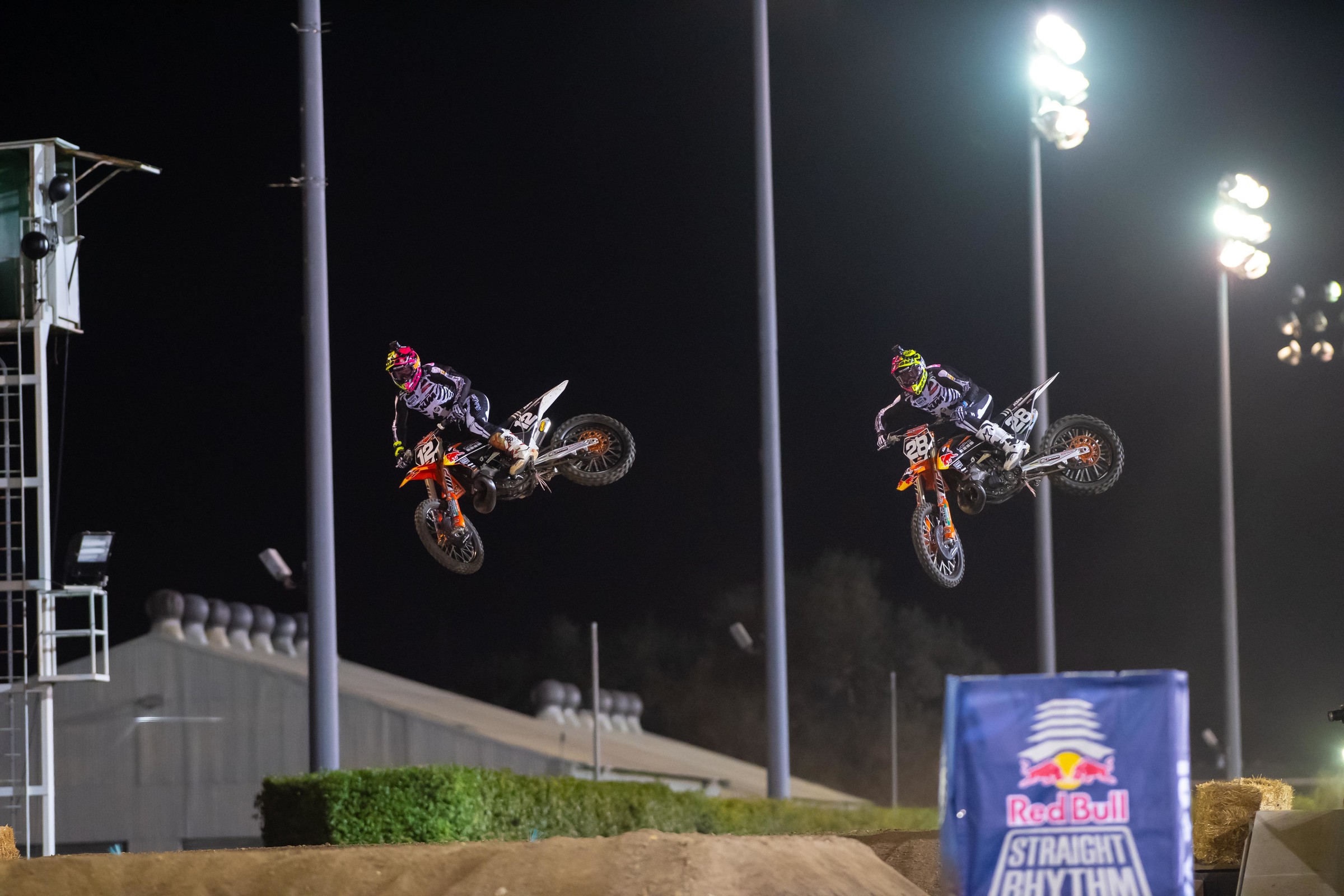 This weekend at Ironman they won't have KTM's Kailub Russell to worry about. The six-time GNCC #1, who already clinched the title, underwent shoulder surgery last week to get a head start on healing. The shoulder he first injured at Unadilla in that motocross cameo got a little more banged up at the Mason-Dixon GNCC a few weeks back, and that was enough to get an appointment with his surgeon. KR557 should be off the bike for a couple of months. You can watch the Ironman GNCC live and free at www.racertv.com.
Over in Japan, the reboot of the Tokyo Supercross got canceled due to either a coming typhoon or a lack of interest, depending on who you ask. I can remember going to the old races at Tokyo and Osaka when all of the top riders went, from Rick Johnson and Damon Bradshaw to Jean-Michel Bayle and Jeremy McGrath. Not sure how or why they can't get that race going again, as the Japan-based factories seemed to love it; there were even whole sections in the grandstands for employees of each company.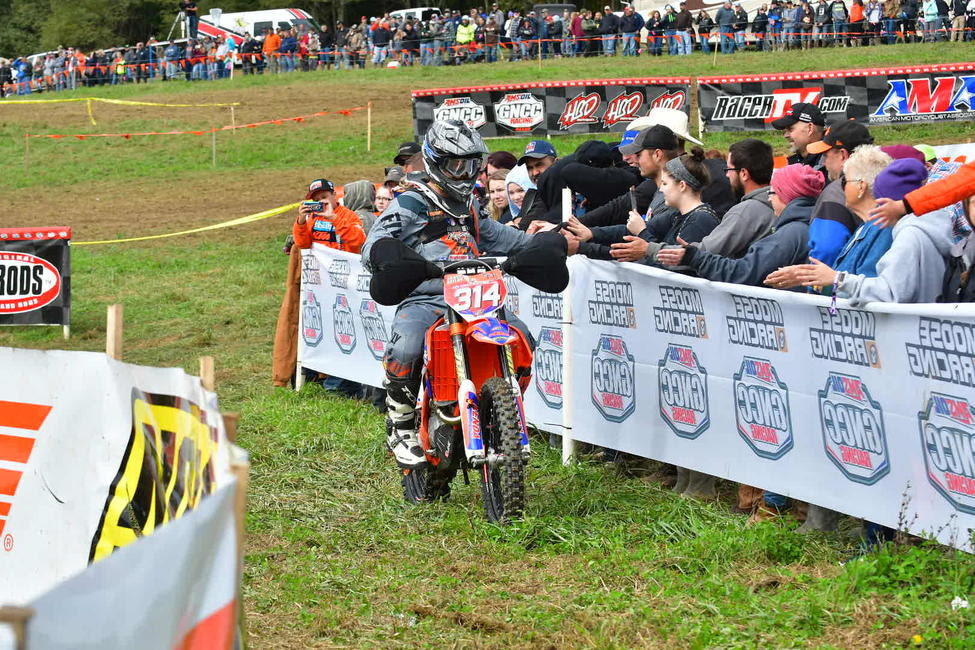 If you're looking for something really entertaining, you need to check out the video below, as well as the podcast. It's about a daredevil named Kenny Powers who tried to jump a mile in a rocket-propelled Lincoln Continental in an attempt to fly from Canada to the United State over the St. Lawrence River. Ken Block first pointed it out to me, and we used to watch the video over and over on YouTube, not realizing it was part of a full-length documentary made in Canada. Nor was I familiar with the whole big backstory about betrayal and daredevilry in the 1970s, and how the Kenny Powers character created and played by Danny McBride (you may know him from the hilarious East Bound and Down series on HBO) was influenced by this rocket-car jump until I heard the Heavyweight podcast called "Kenny."
And when you're done with all that, "Dead Whale + Dynamite = Bad Idea" is always a good idea for cheap weekend entertainment!
Let's get into the rest of the week….
The Off-Season (Jason Thomas)
Every year around this time there are high-profile riders still sorting out their plans for the upcoming season. It's just the nature of the sport to have fewer paying rides than deserving riders. For 2019, there are a few riders—Justin Bogle, Chad Reed, Dean Wilson, and more—who don't have their plans fully cemented just yet. There is still time to figure it out, of course, but it can be very stressful for those in jeopardy. Which bike will they ride? Which tent will it be under? Will they get factory-level equipment in some capacity? Will they be able to draw a salary? Those are just a few of the dozens of questions that need to be answered for some.
Dean Wilson seems to be the one I have the most questions about right now. He's been seen trying several different OEM brands at SoCal tracks, figuring out what would be his best bet. Does that mean a lower-level Rockstar Husqvarna deal is not forthcoming? From my perspective, he is the number-one draft pick for any team that suffers an injury to a team rider. He's young, healthy, and capable of podiums. He's great at marketing himself and is easy to work with. I just can't imagine him not being inside a factory-level truck before we leave California. Unfortunately, the sport is just that brutal on an injury front.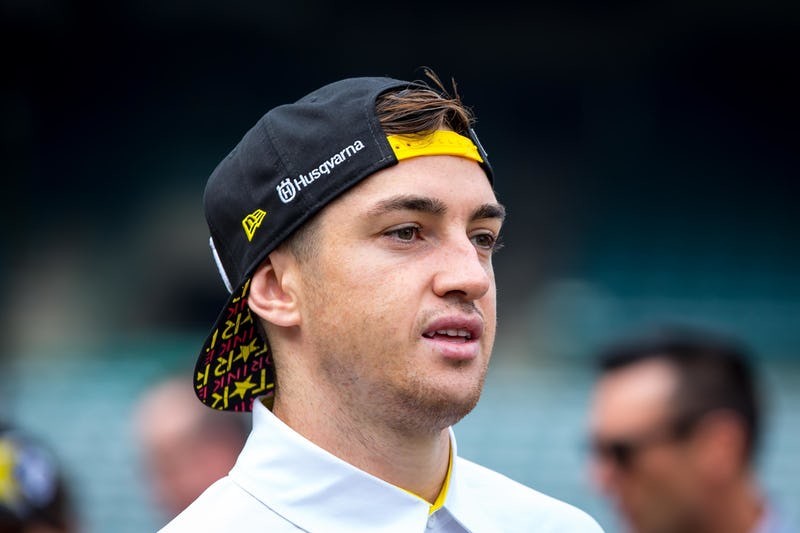 For the others, their situations are all a bit unique in their own ways. Reed looks set to join AutoTrader/Yoshimura Suzuki Factory Racing if they can find the funds to support him. The word on the street is that the budget was long spoken for before Reed became an option, so everyone is digging through couch cushions to try to make it work. With Reed's track and now house for sale, who knows what the future holds for the 22. Racing is better with him in it, so let's hope he finds a way to go racing in 2019.
Justin Bogle looks set to join the Phoenix Racing team on a Honda. I don't know how confirmed that is, but I keep hearing it, so it must be true, right? Bogle had a horrific 2018 season and will find himself on non-factory-level equipment for the first time in his pro career. He's still plenty young enough to bounce back to his 2017 level (winning nationals), but I do believe 2019 will be a pivotal year for Bogle. If he struggles again, his argument for a factory shot only gets tougher. The upside for Bogle is that he's one of the best starters I've ever seen, so if he gets the riding figured out, he should be in good position to succeed. Teams love good starters because it puts their sponsors on TV. That's a plus for JB19.
Surprise at RBSR (David Pingree)
One of the biggest surprises for me at RBSR was the form of Ryan Dungey. Maybe it shouldn't have come as such a shock, but the guy looked like he hadn't stopped training for one day; he's still in amazing shape. On the track, he was just as impressive. RD was consistently near the top of the board in terms of lap times, and he won almost every run until he was beaten by TLD/Red Bull KTM rider Shane McElrath 2-1 in the finals.
I spoke with some folks close to Dungey and they said he'd been riding quite a bit to prepare for this event—and, not surprisingly, he's been going a bit stir crazy at home. So much so, it sounds like Dungey was poking around at KTM about a possible SX-only contract for 2019! But with the two spots already filled, there wasn't much cash left in the budget, and it sounds like the talks fizzled. Still, maybe we can get Dungey to show up at some other events this year (125 All Star races vs. Villopoto?) to get his racing fix and have some fun. I'm guessing RV wouldn't mind another crack at him anyway.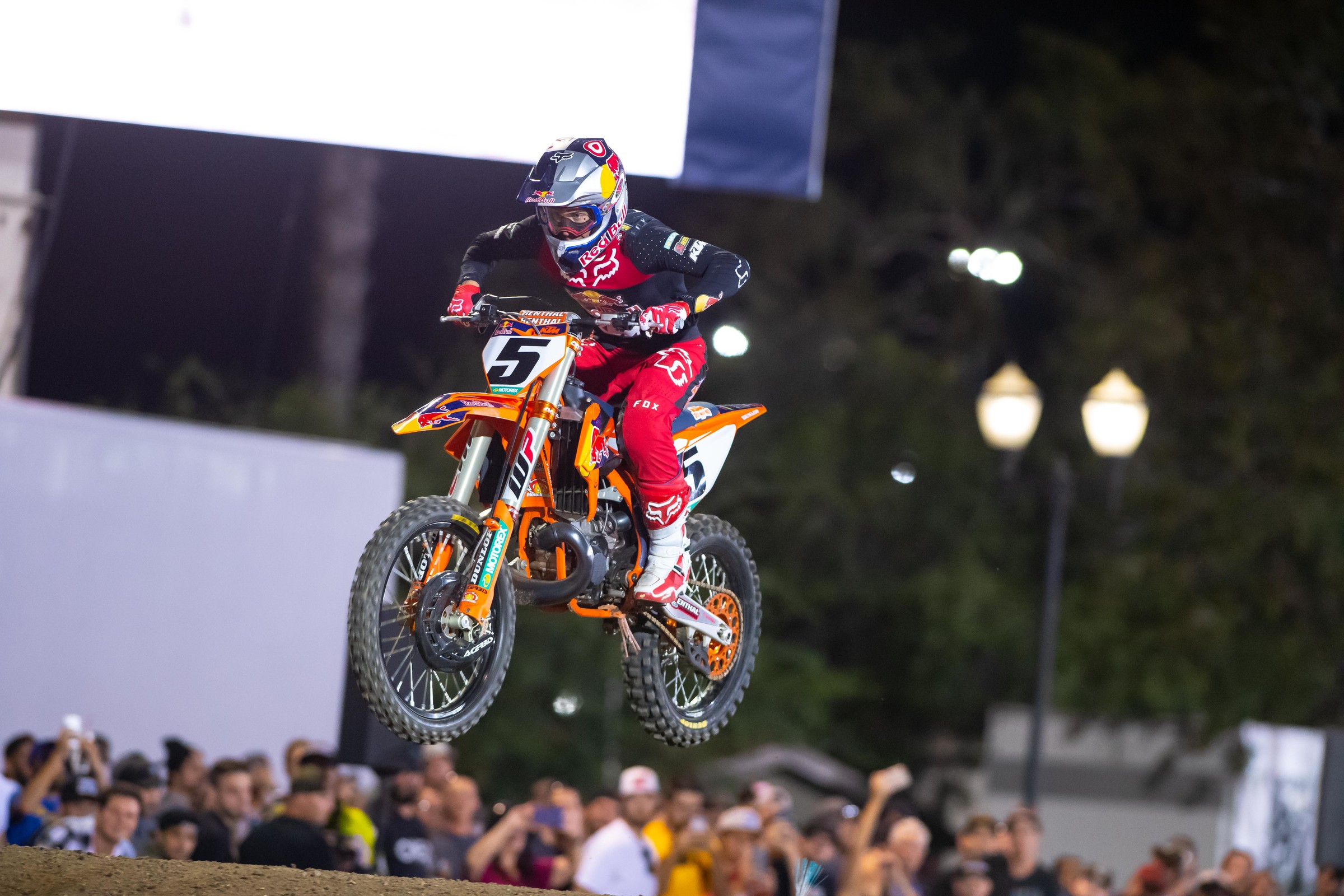 A Non-Champion Winner (Andras Hegyi)
Last Saturday, 24-year-old Shane McElrath won the first all-two-stroke Red Bull Straight Rhythm. The TLD/Red Bull KTM rider managed to win in a field full of big names. The North Carolinian is the first rider to win an American off-season event in the premier class who had not previously won a AMA title. (McElrath is a Red Bull Straight Rhythm specialist, as he won the Lites category in 2016 and 2017.) McElrath has raced professionally since 2013, finishing second in 250 West Region Supercross in 2015 and 2017; he was third in the same series in 2018.
The old U.S. Open in Las Vegas ran from 1998 to 2009. Damon Huffman, Jeff Emig, James Stewart, Ricky Carmichael, Mike LaRocco, Chad Reed, and Grant Langston were the winners, and all were AMA champions. At the Monster Energy Cup, in existence since 2011, Ryan Villopoto, Justin Barcia, James Stewart, Davi Millsaps, Ken Roczen, Marvin Musquin, and Eli Tomac were the winners, all after getting AMA titles. In the first four years of Red Bull Straight Rhythm, James Stewart and Marvin Musquin were the winners in the premier class and had AMA titles. This tradition was interrupted by McElrath last Saturday.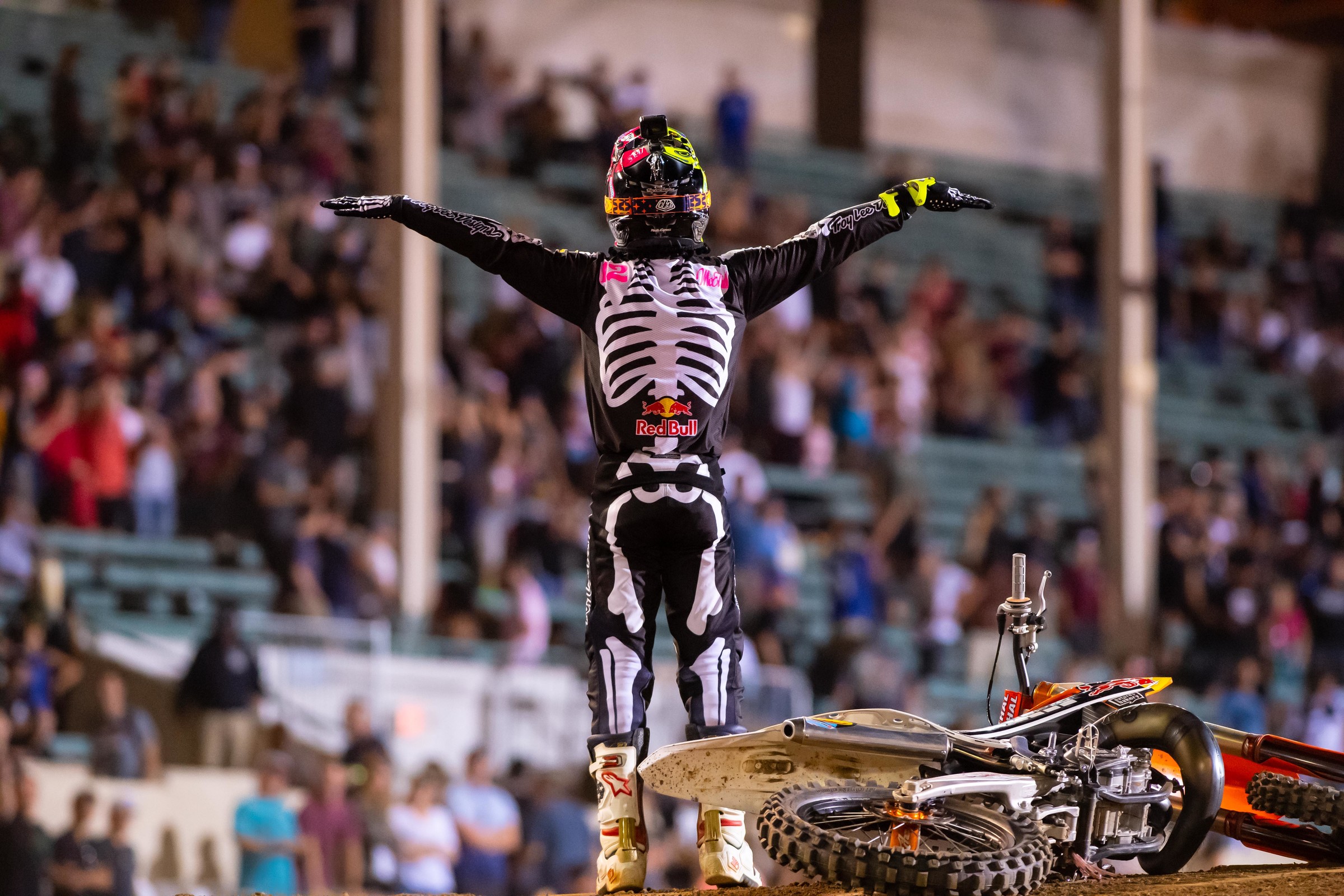 GOGGLES & SAFETY (Michael "Rock" Rigdon)
Given the state of MX in the world today, given the challenges we have (i.e. rising costs, other safer forms of competition, the dreaded smartphone plague), it is important we keep the racers we still have healthy.
I had never heard the phrase "doctor wouldn't allow him to start the second moto" in the sport of motocross, but I heard it over the PA at the Motocross of Nations regarding Calvin Vlaanderen of the Netherlands. I was amazed! Other forms of racing have doctors who have the final say on whether a competitor gets to race, but when have you ever heard of a competitor in the U.S. not being allowed to race, regardless if they have fractures or, in some cases, multiple fractures? We do have the ImPACT Concussion Testing protocol, and that's a new and positive thing for your brain, but what about the windows to your brain, your eyes?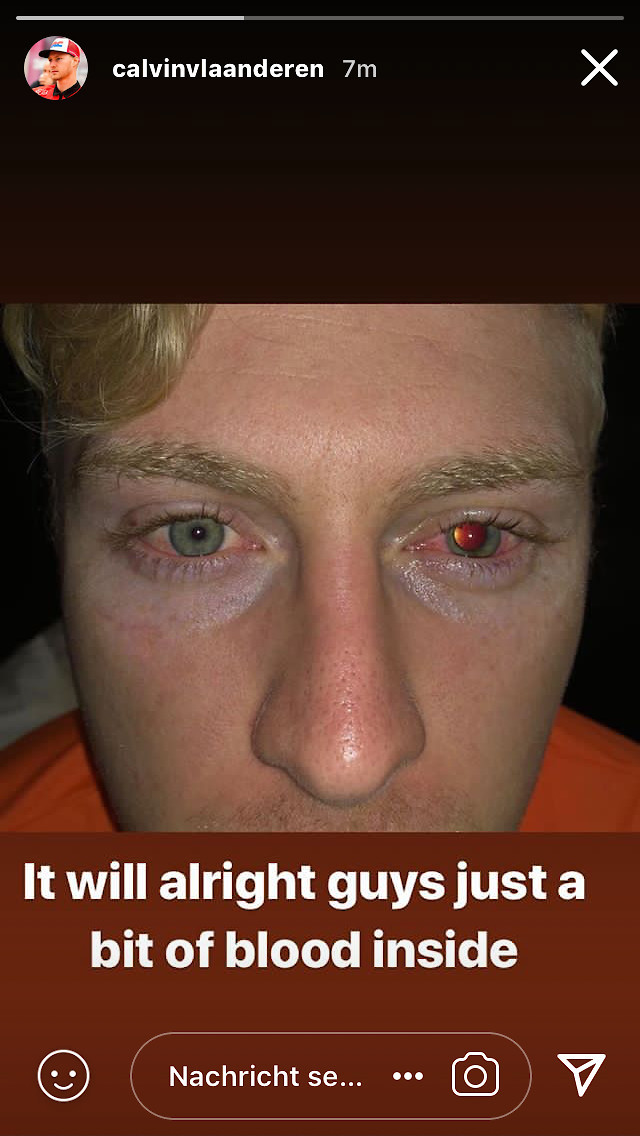 I will leave the sticky wicket of doctor's permission alone for the moment, but let's take a look at the past for a moment, please. Mark Blackwell, the 1971 AMA 500cc National Champion, essentially ended his racing career at the '73 Luxembourg 500cc Grand Prix when he got hit by a rock.
"I couldn't see, so I pulled my goggles down and got hit in the eye by a rock," Blackwell said. Mark lost the vision in his left eye and spent two weeks in a hospital. His vision eventually returned, but the injury led to a cataract that ultimately forced his retirement from racing in 1975.
Fast-forward 43 years and we are still dealing with same issue, and the last two MXoNs have only reinforced my feeling that some kind of action is required. Last year at Matterley Basin in Great Britain, more than one competitor took a rock or mud clod to the eye. At this year's MXoN at Red Bud, Vlaanderen took a rock to the eye in race one, and Team USA's Aaron Plessinger also got hit in the eye and was experiencing blurred vision after the race. Same goes for Italy's Antonio Cairoli. In the case of the great Cairoli, his problems with vision arguably cost Italy a straight shot at winning the whole event. And in the case of Vlaanderen, it definitely cost the Netherlands their first MXoN win.
I have spoken to many people, including former national and world champions, to collect ideas on how best to proceed to make sure racers' eyes are protected. Suggestions range from mandatory pit stops during mud races to a rule that if you take your goggles off the next time past the mechanics' area, you are required to pull in for fresh goggles.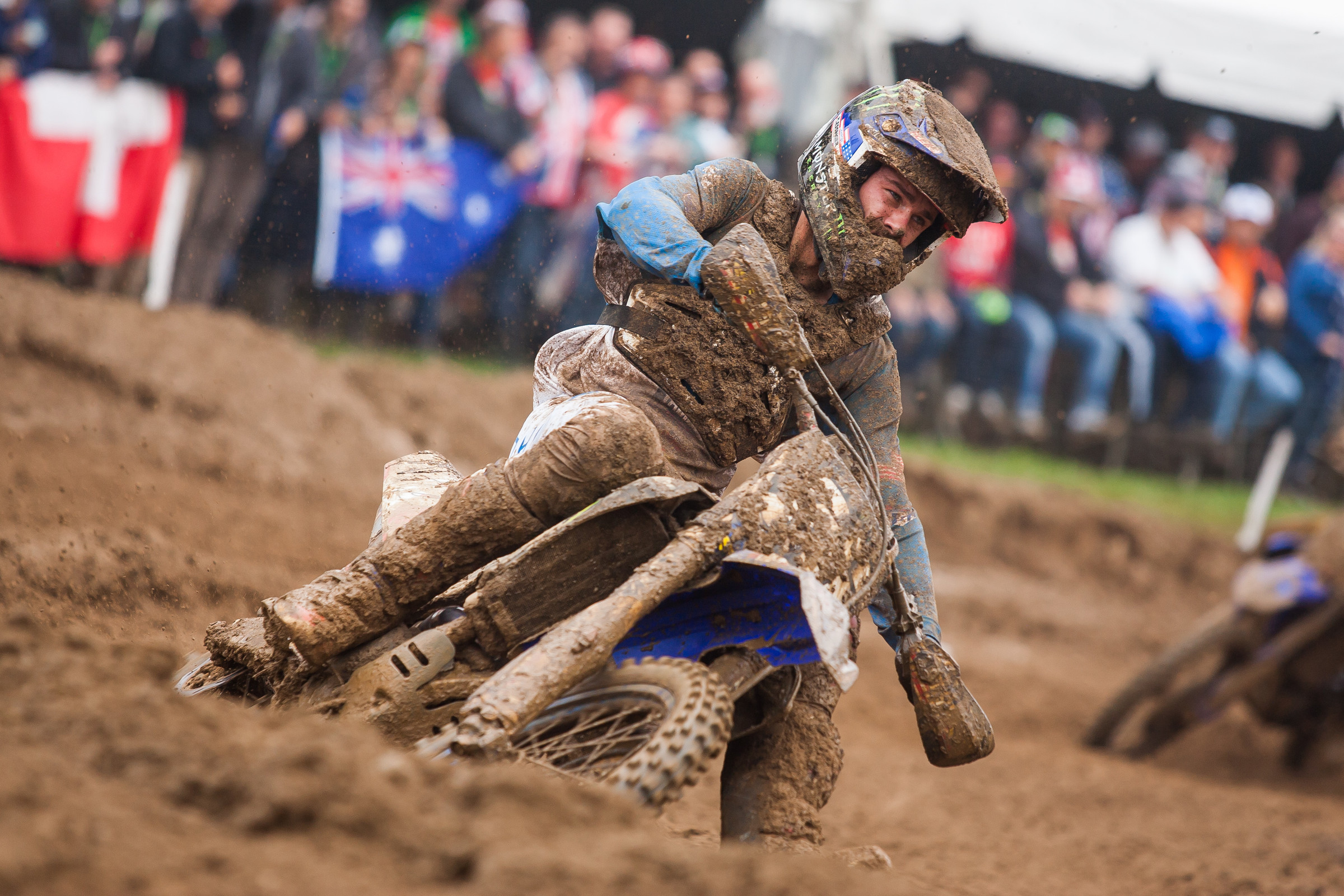 Looking at the big picture, is it worth losing an eye for the sport of motocross—or any sport, for that matter? We can do better and must do better. I am calling upon the industry, the AMA, and the FIM to develop a rule before someone is blinded again. We saw a bunch of guys opt to make pit stops at the muddy Unadilla and Ironman races to get new goggles—why not make a rule saying it's mandatory to come in after tossing your goggles?
Michael Rigdon is a longtime friend a contributor and advocate for rider safety. I promised him I would take his suggestion to our next team managers' meeting for discussion.
Random Notes
Aaron Plessinger graces the new cover of Dirt Cool. 2018, issue 5.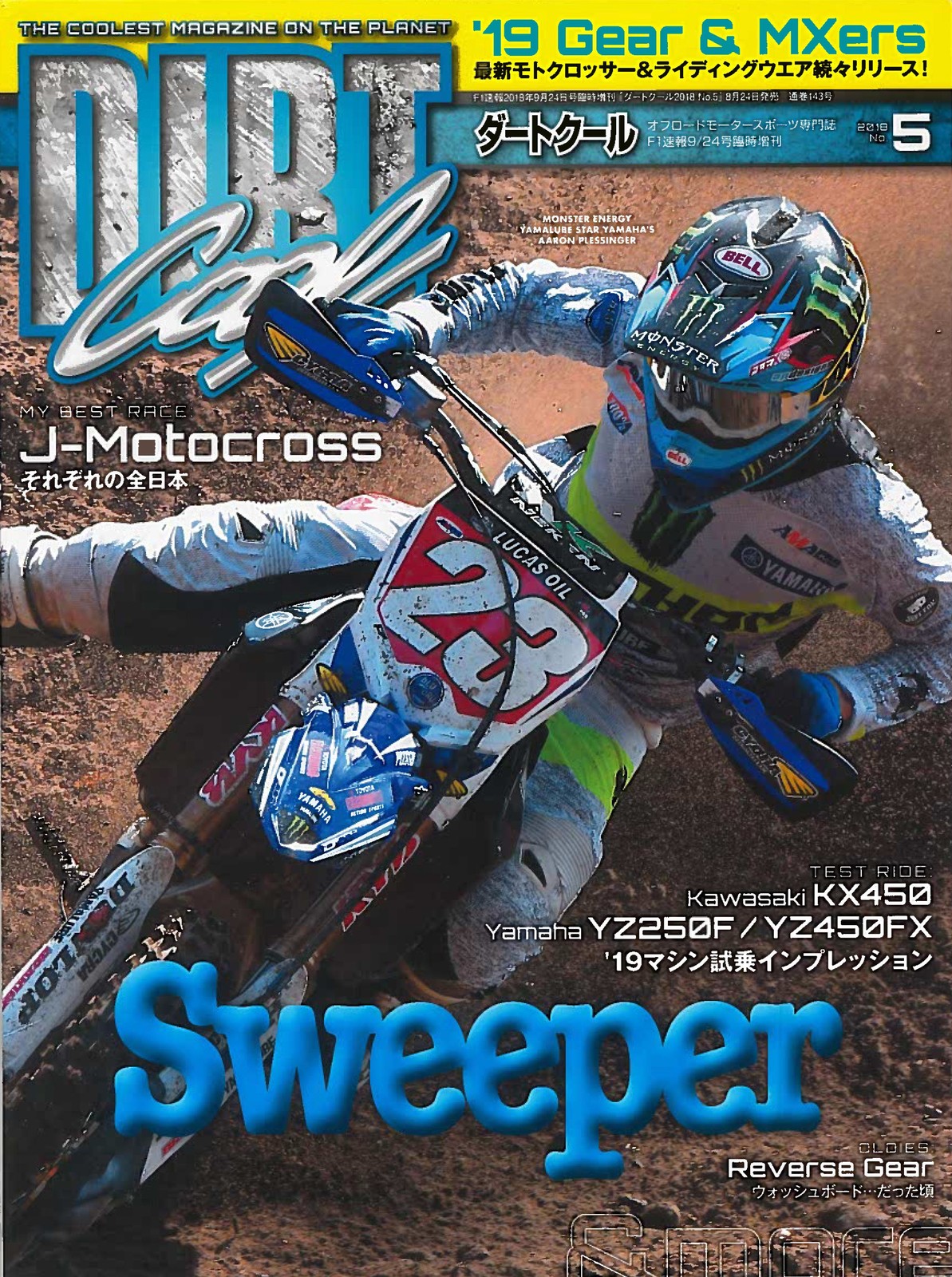 The inaugural Moto Beach Classic in 2017 started out as a wild idea from the mind of Roland Sands and crew and developed into a Southern California motorcycle cultural explosion. This year's event promises everything from last year and much more, as they join forces with the Surf City Blitz and the greatest punk rock lineup in So Cal history. There are two days of punk music, motorcycle racing, surfing and moto culture taking place in two areas on the site.
Inside the festival on the sand, the Moto Beach Classic will feature 100-plus riders battling on a dirt track for the Super Hooligan National Championship series finale presented by Indian Motorcycles. The sand activation will also feature the Architects of Inspiration Art Show by Husqvarna, the Moto Classic Bike Show, West Coast Board Riders Surf Competition, Fast Surfboards Kook Box Comp, and an epic vendor village, all in conjunction with stage performances by the biggest bands in OC punk history: the Offspring, Social Distortion, Pennywise, Rancid, Suicidal Tendencies, Bad Religion, FEAR, TSOL, and many more, all performing on the shores of the Pacific Ocean in picturesque Huntington State Beach.
The Lot at Moto Beach Classic is located parallel to the bike path on the asphalt just outside the festival entry. The Lot at the Moto Beach Classic will be free of charge, allowing the public full access to a carnival of motorcycle activities. Anchored by the BMW Salty Sprint Races and the Vendor Row, The Lot will offer hours of daytime entertainment for everyone with the Bell Helmets Stunt Show, Mini Road Races, OEM Demo Rides, and Dunlop Kids Course. Don't be surprised to see pop-up musical performances out of vans, art, and handmade items from the finest in the moto industry. Come early to check out the action. Gates to The Lot open at 11:00 a.m. and close at Sunset both days.
For ticket information, visit www.surfcityblitz.com. For all Moto Beach Classic information, please visit www.motoclassicevents.com.
Get the latest from Canada with DMX Frid'EH Update #43.
Shield Beanies Available on Racer X Brand
It's only October and it feels like winter is already here. Good thing we've got beanies to keep your noggins warm this season. Available now on Racer X Brand.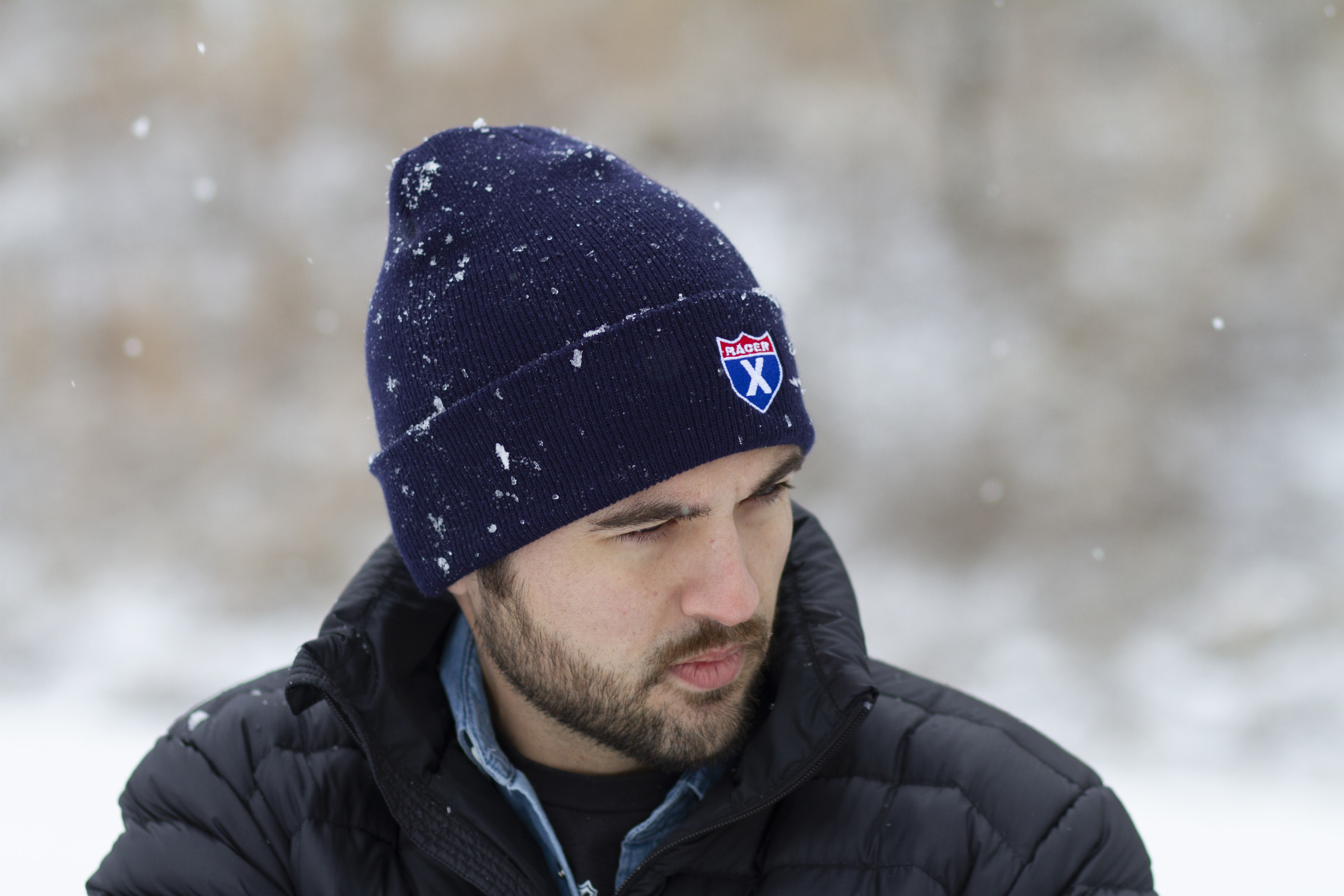 Subscribe OR Renew Now and Get a FREE Set of 100% Moto Socks
Subscribe now for as low as $9.98 and receive a FREE set of 100% Moto Socks, plus immediate access to our current digital edition.
That's all for this week. Thanks for reading Racerhead. See you at the races.