Nitro Circus To Release Exclusive Colorway Helmets Designed For Dirt and Street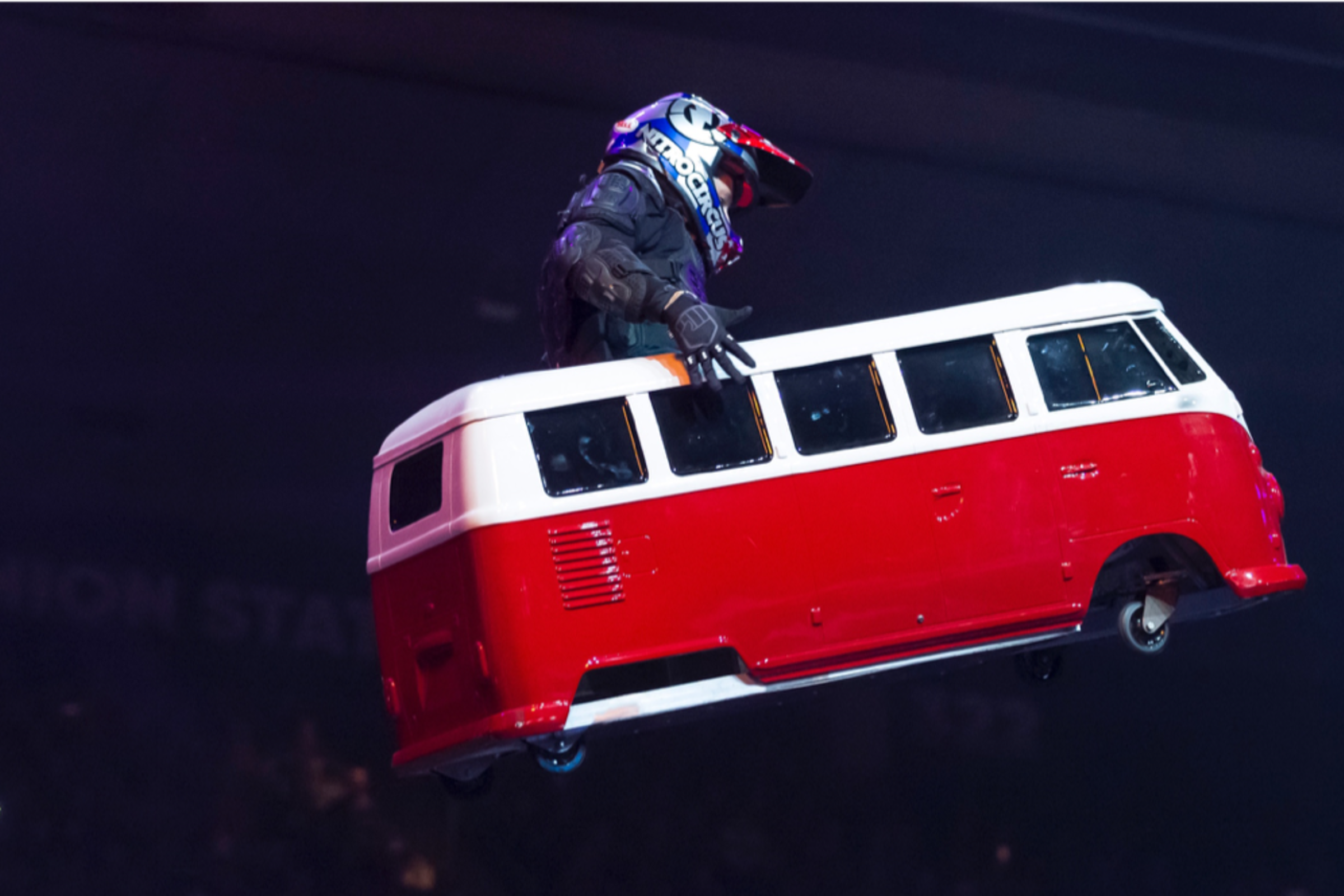 Los Angeles, CA – Today, action sports entertainment leader Nitro Circus announced that they are teaming up with world-renowned helmet brand Bell to add more flavor to two of Bell's most popular bike and skate helmets, the Sanction and the Local. Nitro Circus and Bell Helmets are two brands founded on a passion for pushing the limits and having fun in the process. It's this camaraderie and risk-taking spirit, all in the name of innovation and adventure, that defines everything both companies do and formed the basis for an organic partnership.
Nitro Circus' world class athletes are known across the globe for their insane talent and daring feats. They also understand the risks they take and know safety and protection is of the upmost importance. Nitro Circus and Bell are the definition of progression through protection. Up until today the only way to get one of these exclusive helmet colorways was to be a Nitro Circus athlete. Now, riders and skaters from around the globe can sport the same style helmet as their favorite Nitro Circus athletes.
The Sanction Helmet, Nitro Circus Exclusive Colorway
First in the exclusive line up is the Sanction full-face helmet. At just 850 grams, the Sanction is Bell's low-profile full-face helmet aimed at dirt shredders and BMX riders. The Sanction has become the choice of adults who want full-face protection but prefer a smaller size and profile. If you're riding a chairlift, go with a Full-9 or Transfer-9. But if you're pedaling BMX, dirt jumps or thinking outside of the box like the Nitro Circus crew, this helmet will serve you well.
The Local Helmet, Nitro Circus Exclusive Colorway
Next in the lineup is the Local helmet. With the Local, street meets tech. At home on the dirt or in the streets, the Local blends classic skate style looks with new-school comfort and technology. The re-tuned shape fits closer and looks smaller, and the Local adds a cycling-style Action Fit system to a street helmet for a more secure fit. Hit the pump track, shred some vert, or rock it while you're riding around town. For comfort and style, keep it Local.
Both the Sanction and the Local Nitro Circus colorway helmets are available now at https://shop.nitrocircus.com.