Yoshimura Announces 2019 Honda CRF450X Exhaust Systems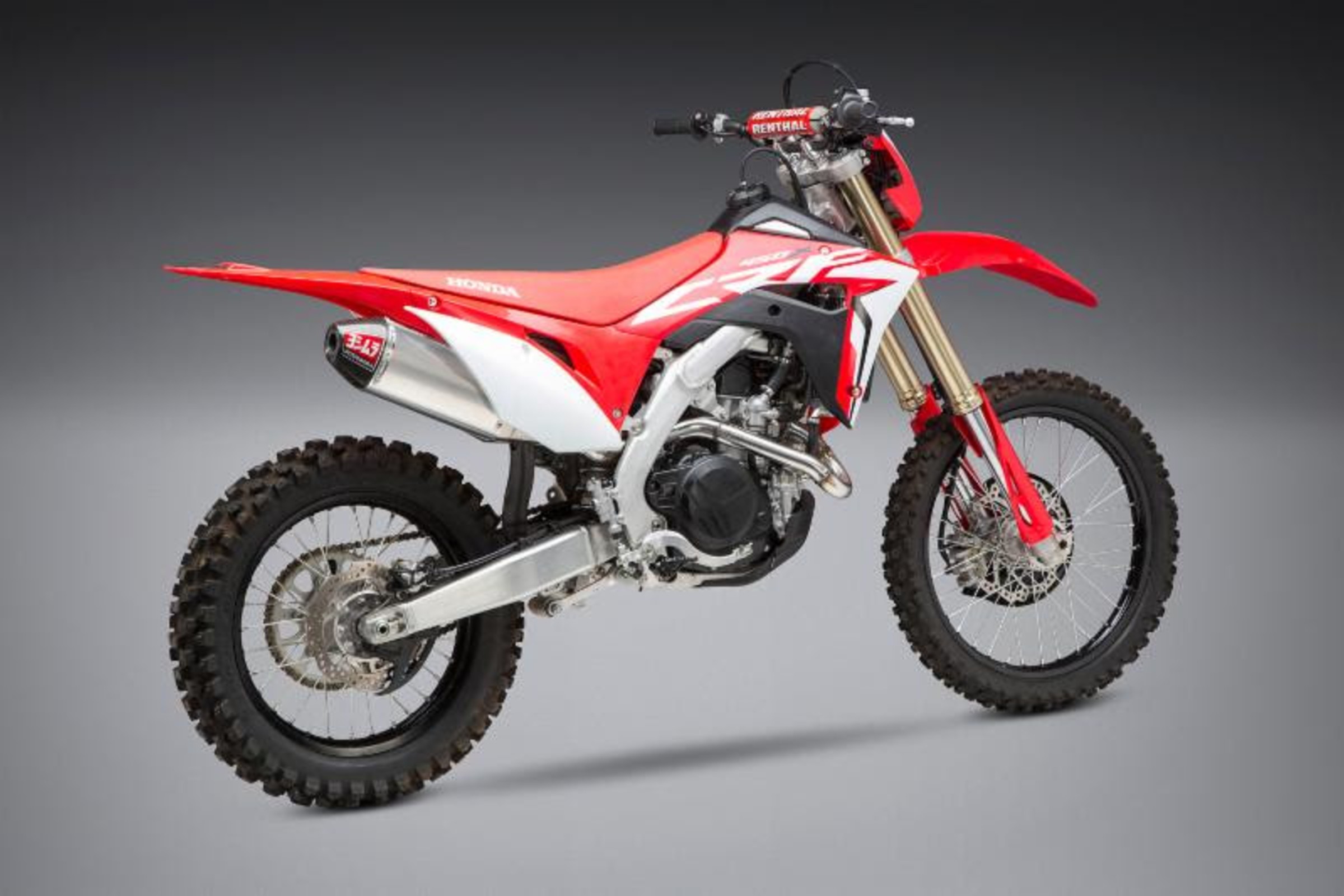 CHINO, CA - Red Rider off-road fans can now rejoice as Honda has now released their CRF450X. A serious offering to take on the 450cc off-road category.
As soon as we got our hands on the CRF450X we rolled up our sleeves and went to work. The goal: improve power in every area we could while keeping the goal making the new 450X easier to ride in a variety of off-road conditions. We tailored the power delivery to give the machine more usable rideablity. Power is up and weight is down for a win-win situation for the new red off-road machine.
Benefits for the 2019 CRF450X Yoshimura RS-4 system include:
- Significant power gains with both slip-on and full system
- Full system incorporates a more "tucked in" header design, making it less susceptible to damage
- Header boasts a thicker 18 gauge spec that provides better protection in off-road conditions
- A USFS spark arrestor is included with slip-on and full system
If your serious - it's only Yoshimura. Proudly made in the USA!