Rekluse Introduces Billet Slave Cylinders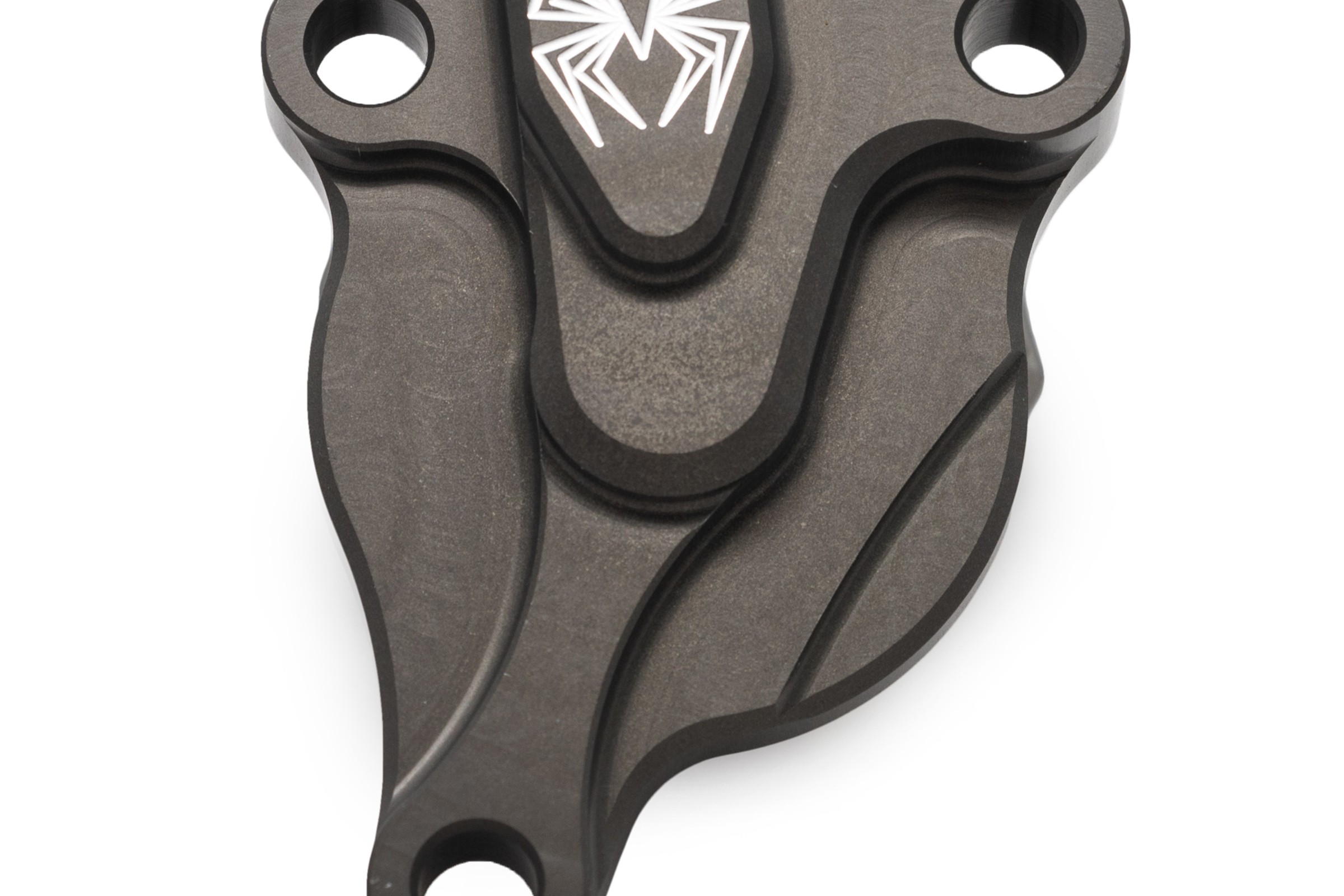 BOISE, Idaho – Rekluse is excited to announce the launch of their new direct OEM replacement billet slave cylinders. These slave cylinders feature a hard-anodized billet aluminum housing and piston, providing increased durability. The proprietary piston and seal design extends seal life and improves clutch modulation. Developed in partnership with Rockstar Energy Husqvarna Factory riders, the slave cylinders have been tested in the toughest riding environments at the highest levels of racing. They are designed for use with OEM or aftermarket manual clutch systems, including Rekluse's Core Manual TorqDrive, Core Manual, and TorqDrive Clutch Pack.
Note: these slave cylinders are not compatible with Rekluse auto clutches (RadiusCX, Core EXP 3.0, and RadiusX).
Available models:
SKU
Model Application
MSRP
RMS-2404046
Coming Soon – 2019 Kawasaki KX450
$159
RMS-2400002
KTM 250/300 SX/XC/XC-W/EXC (13-16)
$159
KTM 450 SX-F/XC-F (13-19)
KTM 450/500 XCF-W/EXC-F (12-19)
Husqvarna TC/TE 250/300 (14-16)
Husqvarna FC/FE 450/501 (14-15)
Husaberg TE 250/300 (13-14)
Husaberg FE 450/501 (13-14)
RMS-2400007
KTM 250/300 SX/XC/XC-W/EXC (06-12)
$159
Husaberg TE 250/300 (11-12)
RMS-2400011
KTM 250/300 SX/SXS/MXC/EXC (99-05)
$159
RMS-2400015
KTM 85 SX/SXS/XC (03-12)
$159
KTM 105 SX/XC (04-11)
RMS-2400017
Husqvarna TC125 (16-18), TX125 (17-18), TE150 (17-18)
$159
KTM 125/150 SX (16-18), 125/150 XC-W (17-18)
RMS-2400019
KTM 65 SX/SXS/XC (09-13)
$159
Cobra CX65 (16-19)
KTM 690 Enduro/Duke/SMC (08-15)
RMS-2400021
Husqvarna FC450 (16-19), FE/FX450 (17-19), FE501 (17-19)
$159
Husqvarna 701 Enduro/Supermoto (16-19)
KTM 690 Duke/Enduro (16-19)
RMS-2400026
Husqvarna TC/TE/TX 250/300 (17-19)
$159
KTM 250/300 SX/XC/XC-W/EXC (17-19)
RMS-2400028
Husqvarna FC 250 (16-18)
$159
Husqvarna FE 250/350 (17-19)
Husqvarna TC 85 (18-19)
KTM 250/350 SX-F/XC-F (16-18)
KTM 250/350 XCF-W/EXC-F (17-19)
KTM 85 SX (18-19)
RMS-2402030
Beta 250/300 RR/RR-S/X-Trainer (11-17)
$159
Beta 350/390/400/430/498/520 RR/RR-S (11-17)
RMS-2402031
Beta 250/300 RR/RR-S/X-Trainer (18-19)
$159
Beta 350/390/430/480 RR/RR-S (18-19)