Dean Ferris Out For Remainder of Australian Supercross Championship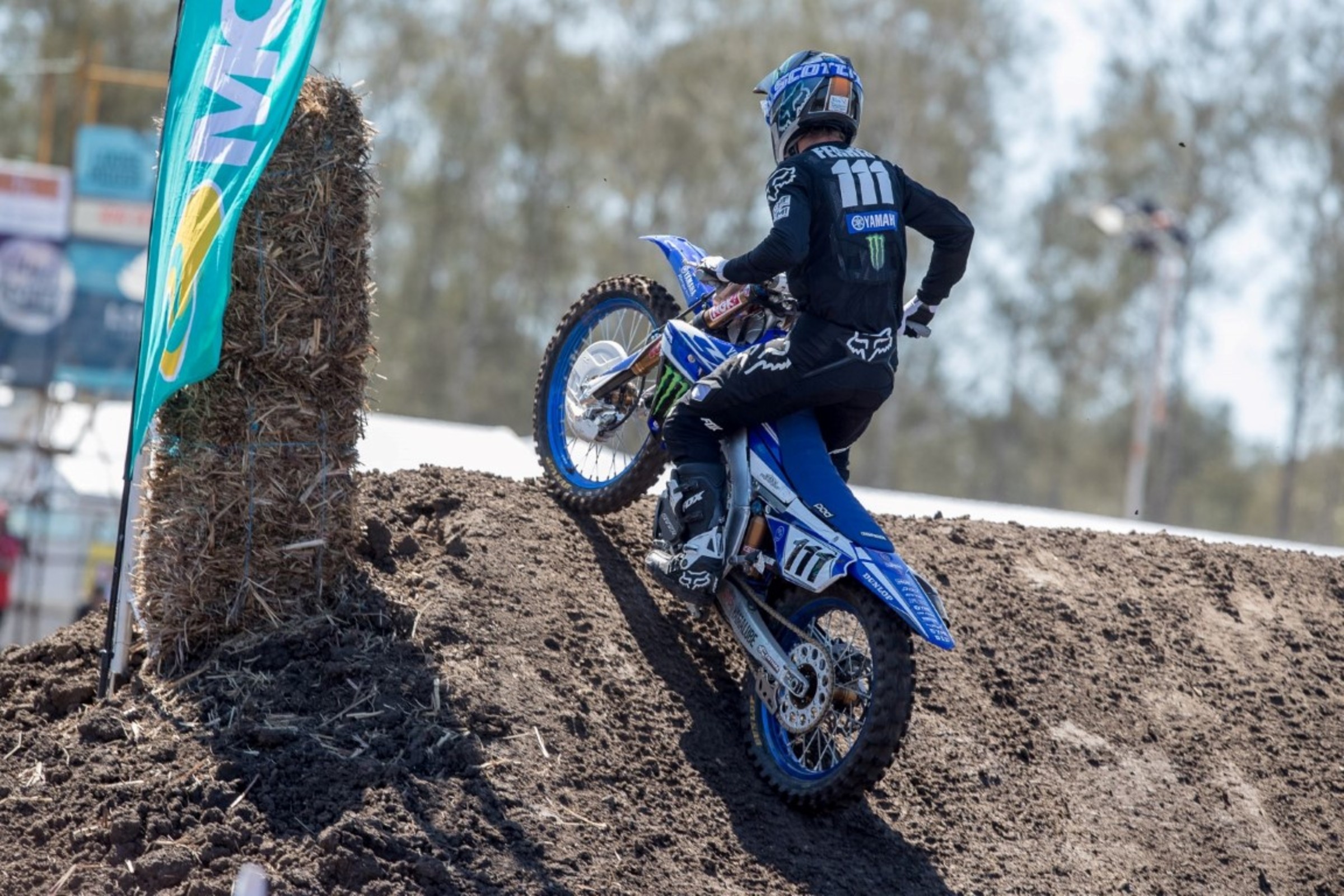 Three-time Australian Motocross Champion Dean Ferris will miss the remainder of the 2018 Australian Supercross Championship, the CDR Yamaha Monster Energy team announced today.
Ferris sustained a concussion and severe bruising to his right lung in a crash at the opening round of the championship last weekend. According to the team, Ferris was in the ICU for a night before being transferred to the general ward the following morning. He was released from the hospital on Tuesday afternoon and is expected to make a full recovery.
"I don't recall anything of the crash, but my doctors are confident they have everything under control and I will make a full recovery," Ferris said in a statement. "There were some concerns around my lung, but they are happy with the progress, and now it's just a matter of rest and relaxation to ensure everything stays on track.
"It's hard to put a time frame on it, but due to the lung issue, my doctor has told me to lay low for four to six weeks and no physical exercise, and then they can assess me from there and we can begin the process of building strength and condition back. With the tight schedule of this years' supercross championship, I will be out for the remainder of the series, but already looking forward to getting back on the bike and continuing my goal of racing in the US in 2019."
Ferris announced in August that he will race the Lucas Oil Pro Motocross Championship in the U.S. in 2019. At this time, Ferris has yet to announce a deal for next year. In 2014, Ferris signed with Red Bull KTM and finished 14th overall in the 250SX West Region Championship, but his season was cut short due to injury and he eventually returned to Europe and the FIM Motocross World Championship. He raced the High Point National in 2017 and finished second in the first 450 moto.
The CDR Yamaha Monster Energy team will continue with Dylan Long. A replacement rider for Ferris has yet to be determined at this point.
"At this point, no decision has been made either way, and we are just coming to terms with what happened on the weekend," team manager Craig Dack said. "Dean has had an amazing three-year run with us so his injury has been a bit of a shock, and at the moment we are doing what we can to assist. Our short-term focus is to get Dylan up the front, give Dean what he needs for his recovery, and then assess what our next move is from there. On behalf of everyone at CDR, we wish Dean a quick and full recovery and look forward to seeing him back at the track as soon as possible."
Round two of the Australian Supercross Championship hits Coolum on the Sunshine Coast on October 6.