Crawfordsville, IN
Ironman
Lucas Oil AMA Pro Motocross Championship
"My goal is to stay healthy all 12 rounds and remain in the top ten as much as possible. Ending the year top ten in points would be awesome and definitely a goal in mind, but I want to take each weekend at a time." This was Dylan Merriam's goal back in June. Fast-forward to August and Merriam sits 15th overall in the 450 Class with a career-best ninth overall—and a holeshot—to his credit. In privateer terms, Merriam's season has been relatively consistent, so we decided to check back in with him.
(Note: The following interview was conducted via iMessage and has been lightly edited for clarity.)
Racer X: Dylan, a ninth overall finish this past weekend at Budds Creek. What can you tell me about it? How'd the day go for you?
Dylan Merriam: Yeah, the day went awesome! I had a good qualifying time, which got me a solid gate pick. First moto I had a decent start and was able to work up to 13th and then eventually into 12th. Moto two I had a good start and battled for tenth for about 15 minutes and then was able to distance myself and finish there for a ninth overall. The humidity was nasty and it was pretty hot, so that made both motos very tough, but I pushed through it.
Speaking of "decent start." How about that holeshot at Unadilla?
[Laughs] The holeshot was awesome. It was a great feeling to get out front and lead a little bit, especially in those conditions.
A holeshot, and a ninth overall finish—is your confidence just through the roof heading into Ironman?
Yeah, definitely. I've always felt that I have a high confidence level, but when you say you're going to do something and you go out and do it, it only keeps getting higher. I'm definitely ready to go for Ironmanm, and I want to end the year with a career-best finish.
When we chatted back in June, you mentioned that you wanted to finish the season healthy and stay in the top ten as much as possible. Are you happy overall with how the season has gone as we head into the final round?
It's a tough question because this year I have reached a ton of lifelong goals, but at the same time, I hit a rough patch in the middle. There were a few rounds where I had some uncontrollable issues and another few where my body was not 100 percent. As a whole season, I'm happy with how I've done, but I'm not satisfied with every round.
I get the feeling that the #86 is will be coming out swinging this weekend.
[Laughs] Most definitely. It's the last one of the year and I want a career-best. I feel that track suits my style and I'm going to lay it all on the line.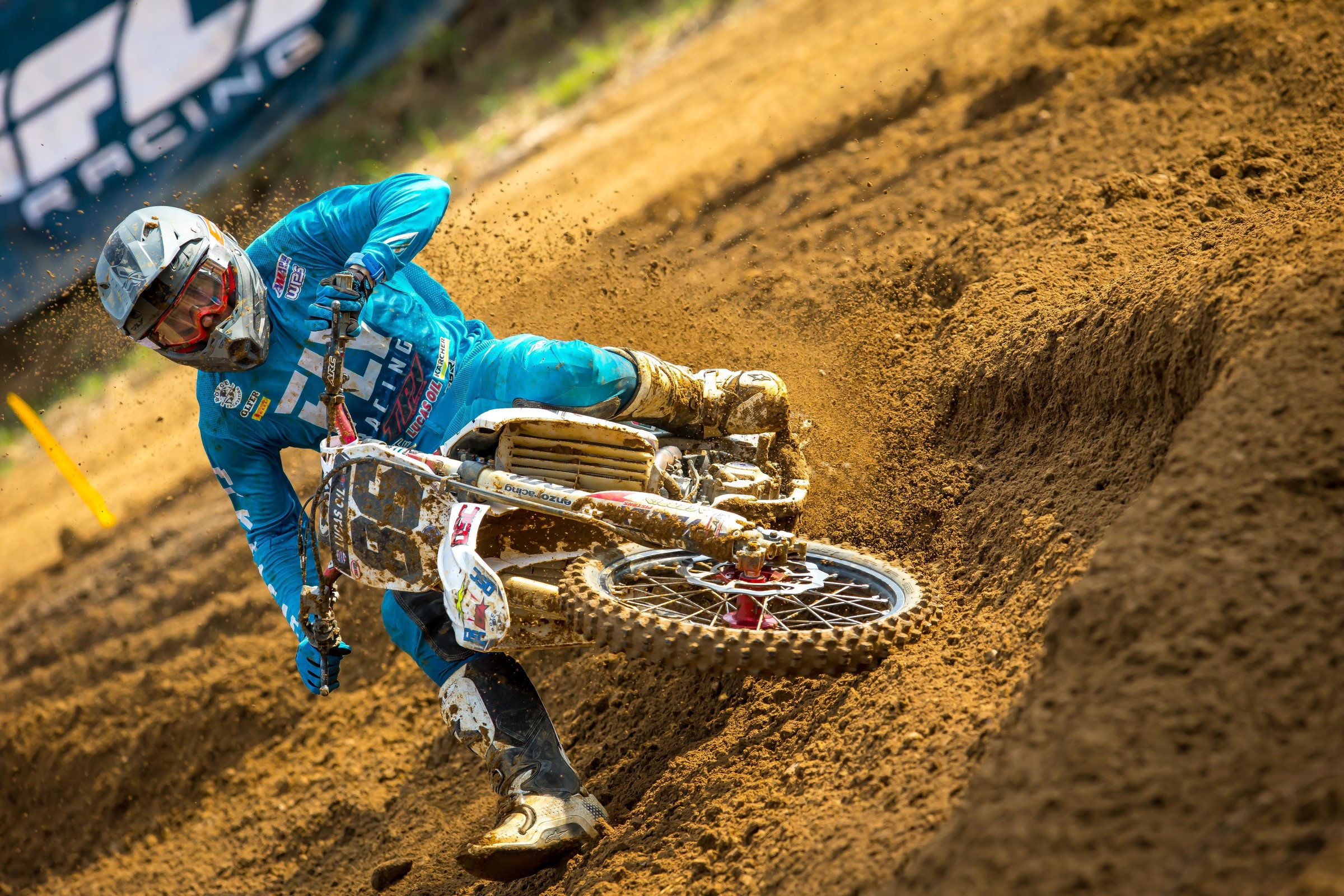 When you look at this season compared to previous years, what do you feel are some areas that you've improved on the most?
I feel like the biggest improvements were the good starts and running a higher pace early in the race. I used to have the tendency to start off a little slower and then build up throughout the race, but in the pros, that doesn't work unless you're faster than everyone.
In a perfect scenario, how does the 2018 season end for you?
I want a career-best, so I have to finish better than ninth place.
Sounds like a solid goal. Best of luck this weekend. Anyone you want to thank before we shut this down?
Thank you! I'd like to thank TPJ, Fly Racing, Braap Shop Yamaha, Alpinestars, Pirelli, ODI, Pro Circuit, XBrand Goggles, Enzo Suspension, DSC Construction, Twisted Development, Lucas Oil, Dedicated Ride CO., HerbStrong, Acerbis, Magik Graphics, Bolt, Crossfit by Overload, Guts Racing, Galfer, MindFX, and my mechanic Blake McCarthy.