Official: Kevin Windham To Ride For Team Puerto Rico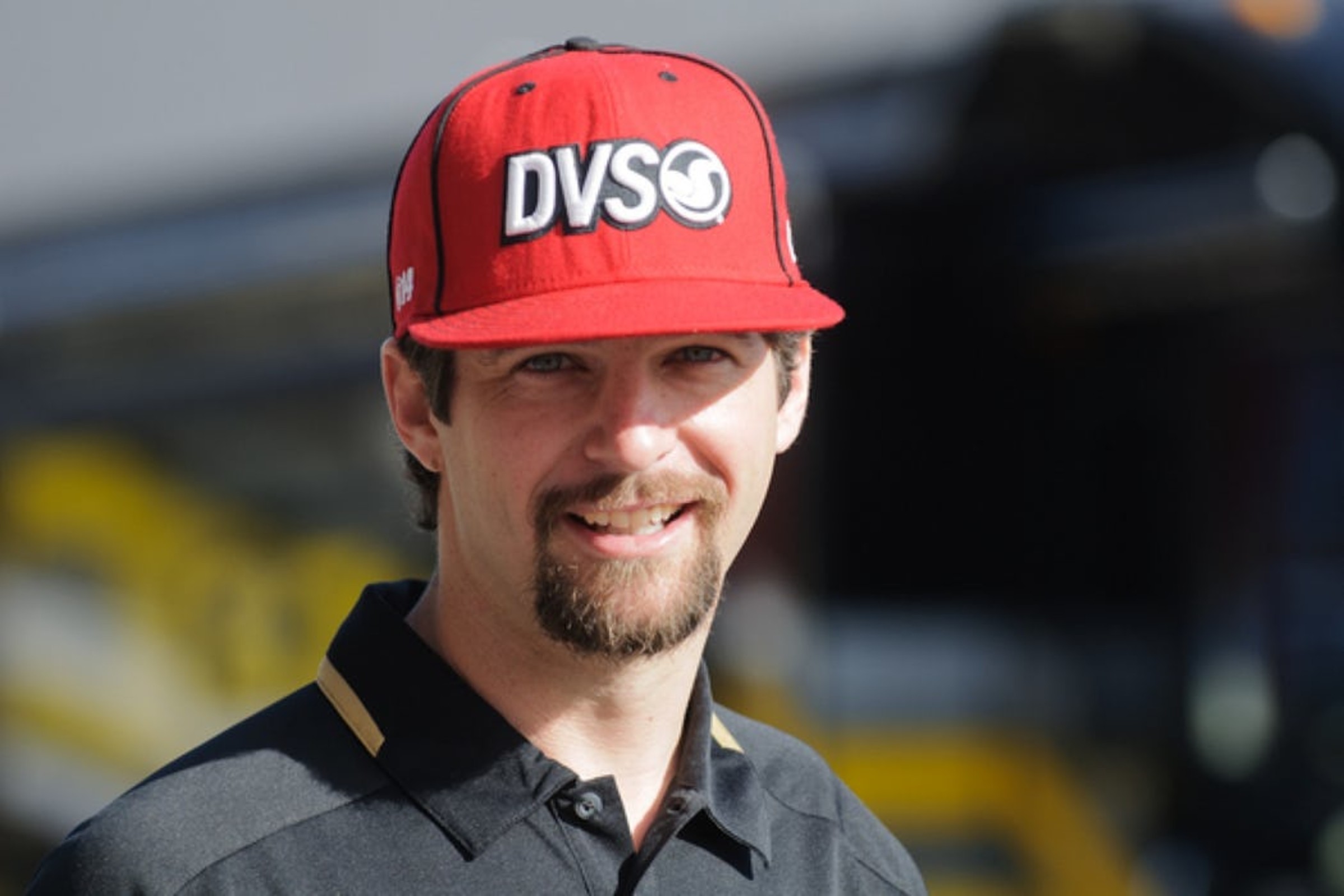 RedBud MX
Buchanan

,

MI
Motocross of Nations
Motocross of Nations
Travis Pastrana confirmed on Instagram this morning that Kevin Windham will replace Ronnie Mac on Team Puerto Rico at the 2018 Motocross of Nations at RedBud. Pastrana and Ryan Sipes will also race for the team.
Racer X's Steve Matthes first reported the news earlier this week.
Windham hasn't competed professionally since 2013, when he announced his retirement from racing after 19 years prior to the Anaheim 2 Supercross. He did compete at the Legends race at the Ironman National two years ago. Windham turned 40 in February.
Replacing Ronnie Mac with Kevin Windham changes several things for the team. For one, Windham will ride a Honda CRF450R instead of the two-stroke that Mac planned to ride (Pastrana and Sipes will compete on two-strokes). We've talked to a source at Windham's old team, GEICO Honda, and they tell us it won't be a full works bike. Kevin wants good suspension and brakes, but he doesn't need a Ken Roczen/Cole Seely replica at this stage of his career.
As for Mac's status as a racer, well, our editor in chief Davey Coombs addressed his thoughts on the matter in Racerhead last Friday.
The team is raising funds for Puerto Rico and have already raised $15,000. According to a Nitro Circus press release, "...That money is going straight to the Federación De Motociclismo, who will put the funds to work throughout the Puerto Rican community."
"I'm more than honored to represent the team and Puerto Rico," team coach Ricky Johnson, a Team USA legend, said. "After we announced our intention to qualify for Nations at Unadilla, the fans were ecstatic to support the cause. A family came up during the signing with words of encouragement, cash for a donation, and requested nothing in return. It's amazing to see how tight-knit [the motocross] community is."
Gabriel Catala, spokesman for the Federación de Motociclismo de Puerto Rico, Inc., is thrilled with the support they have received thus far. "We are very proud and overwhelmed by the effort and support given to Puerto Rico by the MX industry and hope that we can accomplish much more moving forward," Catala said.
To purchase merchandise and donate to the team, check out www.teampuertorico2018.com. Of course, the merchandise currently for sale on there still shows Ronnie Mac on the team. Hey, that makes them collector's items. Go buy and donate!
[Update] Aug 23, 3:30 p.m. EST
Nitro Circus has produced a press release with more info on Ronnie's departure and Kevin's addition.
Although Ronnie's departure may be a letdown to many fans, it should not come as a surprise. It turns out that Ronnie Mac does not possess the proper licenses needed to race and understandably, the FIM cannot bend the rules for a fan favorite character. Team Puerto Rico is grateful to Ronnie for helping to get this project off the ground and for his continued support of a good cause. The world will have to wait for the self-proclaimed "best motocross racer in the world" to showcase his unmatched skill.
The Federación de Motociclismo de Puerto Rico Inc. is excited to have Kevin Windham on board for 2018. Windham has one of the best resumes in all of racing and his wins include a 2005 Motocross of Nations Championship. "I'm always nervous when I get a call from Travis Pastrana and to be honest, I wasn't even sure this was real. It took a bit of convincing, but I'm happy to be a part of Team Puerto Rico and support a good cause, both inside and outside the racing community," said Windham.
"As team manager I'm ecstatic to welcome KW to the team. No one else has more love from the fans than he does... and he is going to help support our end goal of helping others. It really says a lot about him to come back to racing for a good cause," said team coach and manager, Ricky Johnson.
"While I am bummed Mac can't race, we all knew it was a long shot. I'm just happy he came to me and the team with this idea and that we are going to able to finish what he helped start. Not many people know this, but my grandfather is from Puerto Rico and I still have ties to the island so I am especially pleased we are going to help. And we got Kevin Windham!!! He is my freaking idol! This is going to be fun!" said Pastrana on the new developments of the team.