Cole Seely To Return To Riding Today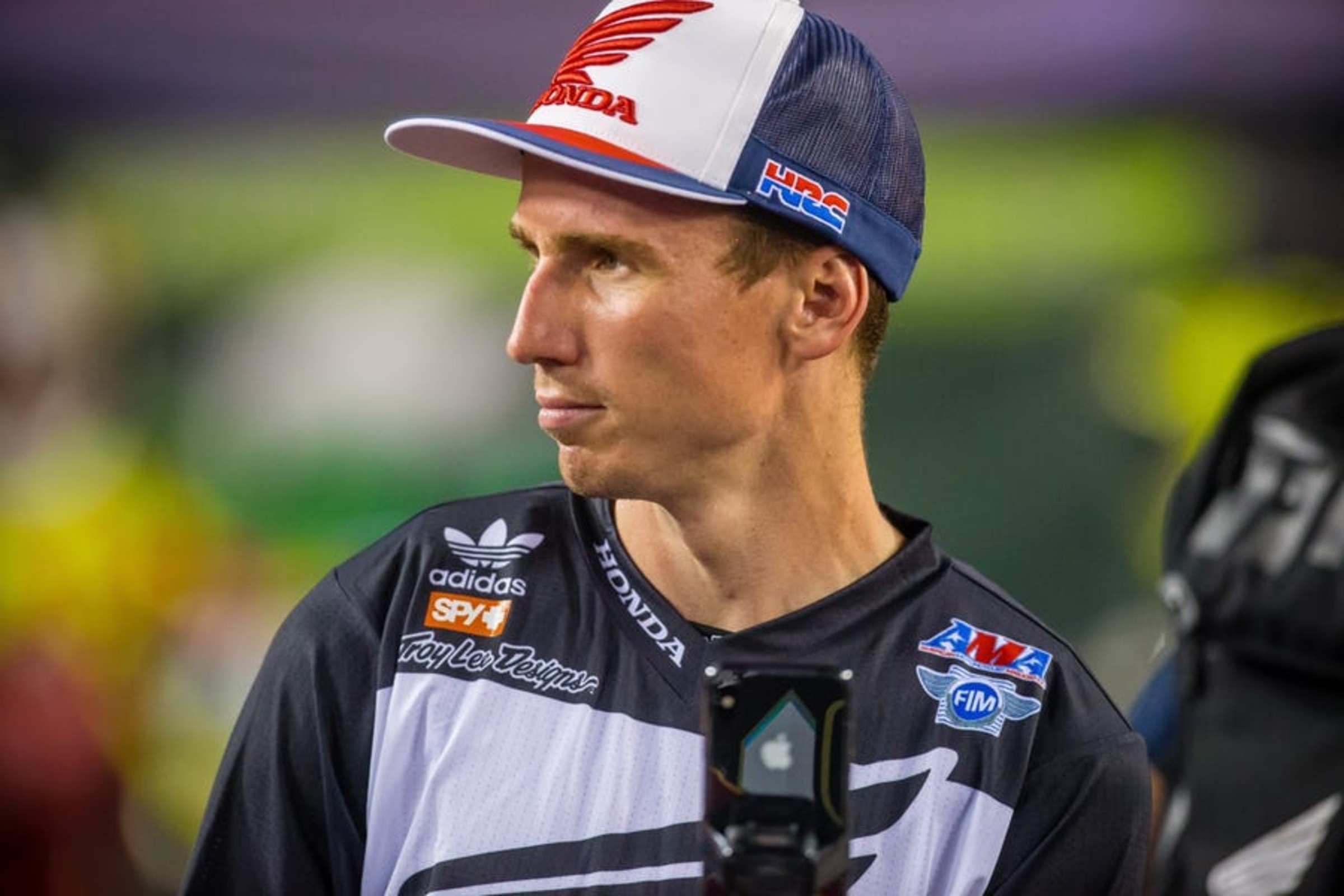 One hundred and seventy-seven days after he sustained career threatening injuries in a crash at Tampa Supercross, Honda HRC's Cole Seely announced on Instagram last night that he will return to riding today (Monday).
In February, Seely was severely injured when he mistimed a rhythm section in his 450SX heat race and went down hard. In the crash, he sustained fractures to his sacrum and left and right side of his pelvis and suffered internal damage to his abdominal wall and rectal muscle. He had a large plate and screws fixed to his pelvis and screws attached to both sides of the sacrum.
We spoke with Cole about the severity of his injury and more in April.