Antonio Cairoli Sustains Knee Injury at MXGP of Switzerland [Update]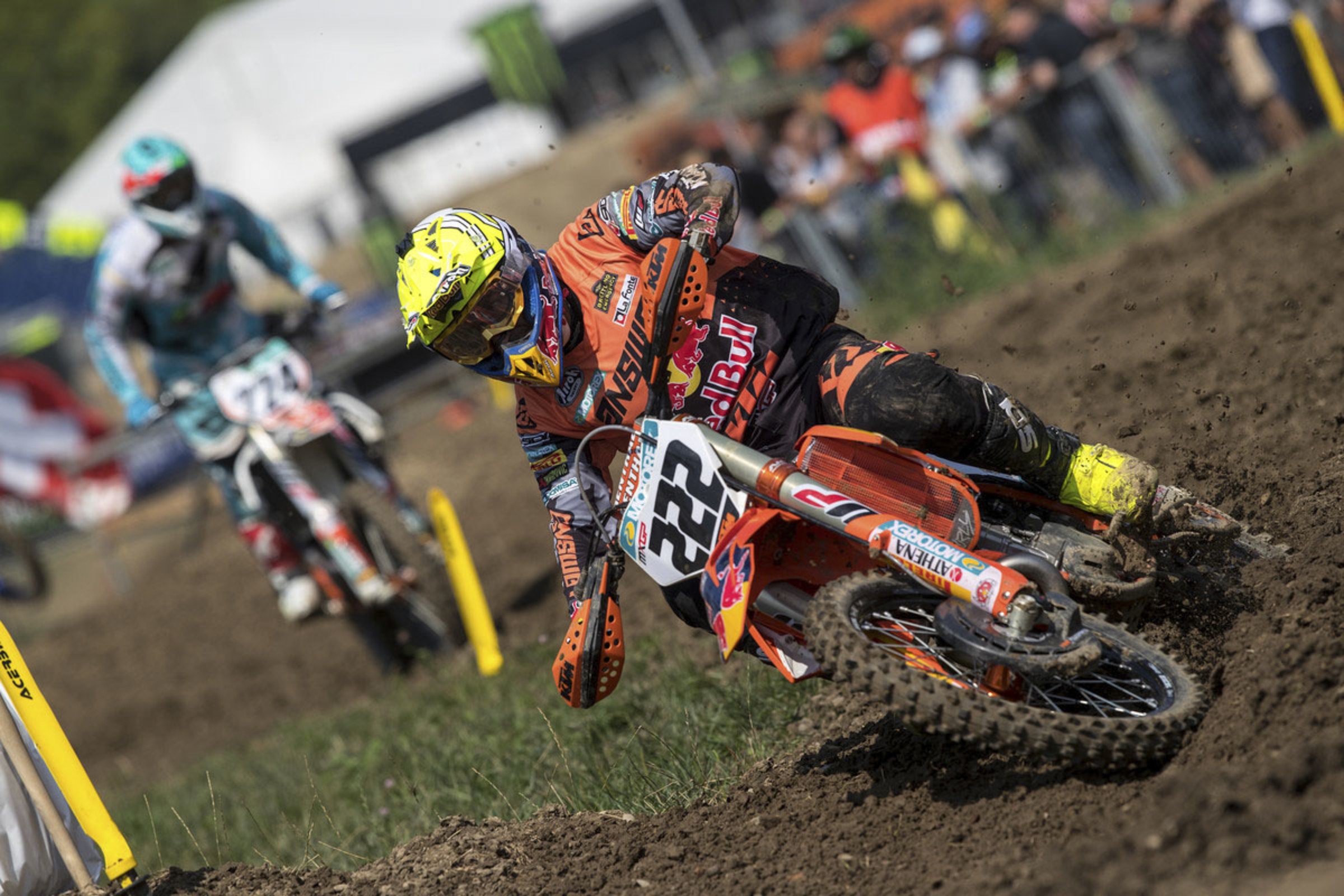 Frauenfeld - Gachnang
Gachnang

,

Switzerland
MXGP of Switzerland
FIM Motocross World Championship
Red Bull KTM's Antonio Cairoli sustained a knee injury in the first MXGP moto on Sunday at the MXGP of Switzerland when he stalled the bike going over a jump. The nine-time world champion said he "felt something immediately with [his] knee."
"The weekend started good with the win in the qualifying race and I felt good with the track, but my start was not that great in the first moto. When I saw Jeffrey had the lead, I pushed hard and I knew I had to stay with him to have the chance to win. I passed some guys, reached Febvre and then Desalle, and arrived a little bit too fast in one section and I stalled the bike. I went over the bars and felt something immediately with my knee. It felt weird and my handlebar was bent and my front brake was broken. It was difficult to keep the rhythm after that. I had some ice in the break and the knee was not 100 percent, and I didn't know what to expect in the second moto. The start was okay and I could run with the guys in front for 20 minutes, but then became a bit tired because I was riding in a strange position. I dropped to sixth, which was still okay, but the priority now is to check the knee and hopefully I can finish the season without any problems."
Cairoli was able to finish the first moto and did line up for moto two. However, it was a disappointing day for Cairoli, as he finished seventh overall and dropped to 58 points behind teammate Jeffrey Herlings in points.
We will have more information once it's known.
[Update]
Good news for Cairoli. He announced today that "nothing is broken" and he will be racing next weekend in Bulgaria.
"Good news," Cairoli wrote. "Nothing is broken and we will be riding next weekend in Bulgaria. Stretched PCL with fluid between the joint. Some days of rest and we will be ready to race again."