The Netherlands Announces 2018 Motocross of Nations Team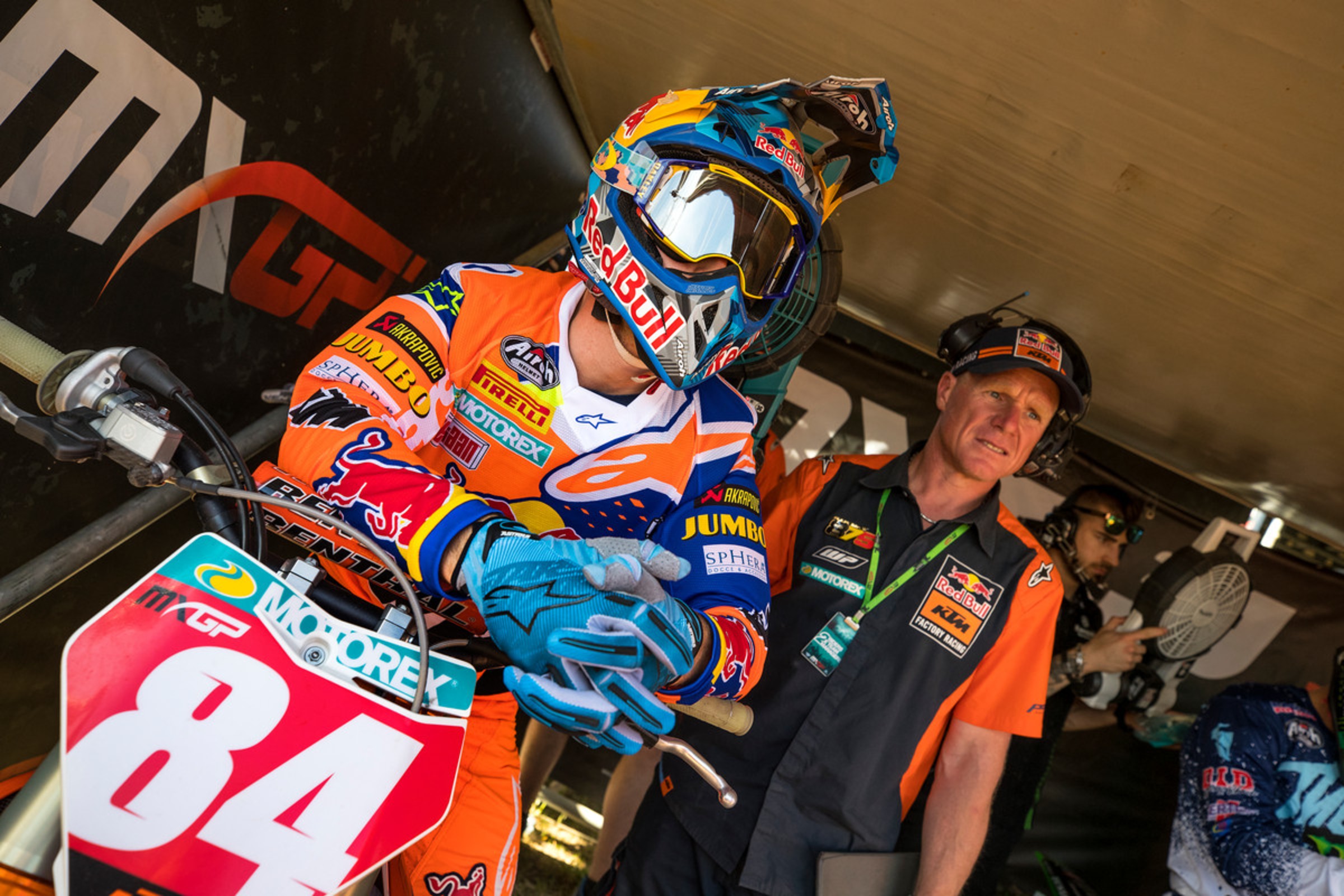 Buchanan, MI
Motocross of Nations
Motocross of Nations
A busy week for Motocross of Nations team announcements continued this morning, as The Netherlands have named their team for 2018.
No surprises at the top, as current MXGP points leader Jeffrey Herlings will represent the Dutch at RedBud on October 6-7. Herlings' Red Bull KTM teammate, and veteran MXoN participate, Glenn Coldenhoff was also named to the team.
The surprise selection comes in MX2. South African native Calvin Vlaanderen has been named in the MX2 spot. Controversy arose earlier this year between Vlaanderen, who holds a Dutch passport and a Dutch license, and Motosport South Africa. According to an interview Vlaanderen conducted with MX Vice, the MSA complained to Youthstream about Vlaanderen having a South African flag. He told MX Vice that MSA has never helped him.
"MSA have never helped me in my career, never once. Now I am really proud to represent South Africa and to put them on the top step of the podium and also on the podiums before that. When I hear that they complained, because I did not ask them for permission to ride with the flag, that is just ridiculous. I am really pissed off about it. I am obviously still a South African and I am proud to be South African, but I am also half Dutch and now I am also proud to be half Dutch."
With Vlaanderen on the team, the Dutch feature three strong riders heading into RedBud. Behind Herlings' brilliant performances, The Netherlands finished runner-up to France in both 2016 and 2017. They finished a single point behind the French in 2016.