Welcome to Racerhead as we near the finish line for the 2018 Monster Energy AMA Supercross Championship. The racers are in New England this weekend for the Foxborough round at Gillette Stadium, home of the New England Patriots. Rockstar Husqvarna's Jason Anderson is continuing to move toward what would be his first major title, in the wake of a controversial call last week that cost him a position in the second of three mains/motos, and ultimately the overall. Jason Weigandt broke all that down right here.
The penalty made for some confusing scoring at home, and in the end, it was Eli Tomac who won the last Triple Crown race. My personal opinion is that these events definitely worked out well in 2018, with lots of winners—only Joey Savatgy managed to win more than one main in either class at any of the three rounds. Now it's pretty much just 60 minutes of racing before this championship is decided, and barring a breakdown or a big crash, Anderson is destined to become the first Husqvarna rider to ever win the Monster Energy AMA Supercross Championship.
Speaking of unexpected news, as we were going to press last Friday, word went public that the World Anti-Doping Agency and the FIM had just put out a press release about another failed drug test. Alas, there is no real news on the Broc Tickle suspension, which shocked everyone seven days ago. The veteran tested positive for a banned substance called methylhexanamine, and the FIM announced that he was provisionally suspended. Tickle is now stuck in the big, slow, grinding gears of suspension and appeal, which can take a very long time. It's unfortunate, too, because anyone who knows Broc Tickle knows that he's a really good person who's worked too hard over the years to knowingly take a little shortcut that this chemical might have given him.
My colleague David Izer of DMXS Radio spoke at length with Red Bull KTM team manager Roger DeCoster for this week's Between the Motos feature.
"KTM did not give an appeal or anything like that," DeCoster explained. "This is completely on Broc. Of course, we like to believe that it's a mistake, something that happened that is a wrong finding or that it is a mistake, an unintentional mistake by him. That's what we are trying to find out what actually happened. We know the chemical they found, it's methylhexanamine. We have asked him several times backtracking what he did, what he ate the day before, the couple days leading up. What did he drink? Did he take some cold medicine or whatever? Try to backtrack and find out, because if we don't find out, then we cannot take care of anything.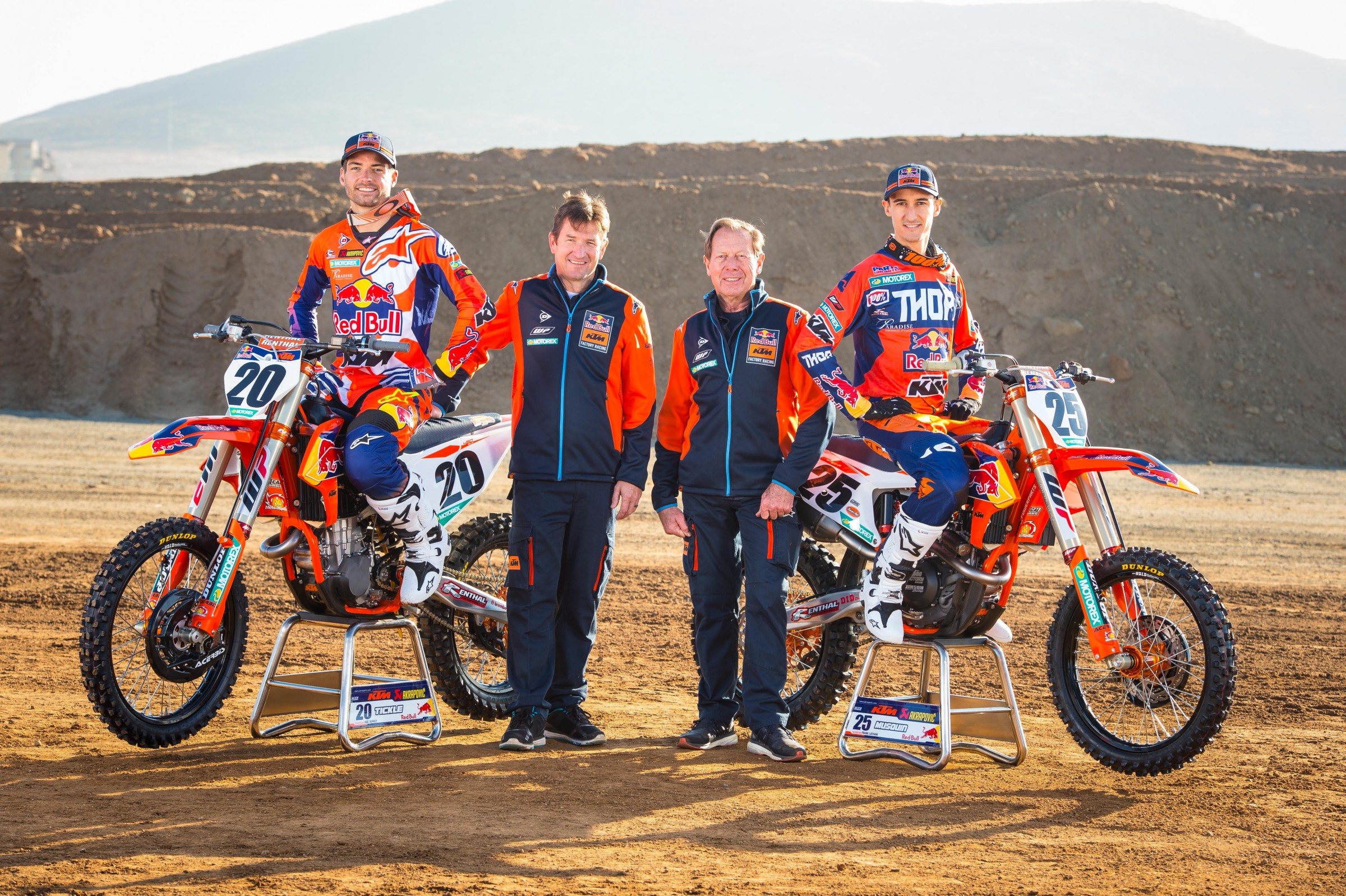 "All these guys take some supplements and vitamins and nothing from what he takes, that we know, is on the [banned] list," DeCoster added. "KTM and Aldon [Baker] as well are all very careful about this stuff because we have read enough stories about how things can happen with just a nasal spray or something. So, we are very careful. KTM has a very strong policy of no drug use. Our contract is very strong. If Broc, if the proof is there that he took something, that product, and it was intentional and all that, then his contract is going to be finished immediately."
And Roger added this, which I was also thinking: "I believe that if a person was intentionally going to cheat, they would take another product than this product. This stuff may help a little bit, I don't know, but I don't think it can make a big difference. It's like drinking some cup of coffee, I think."
A lot of people want to know what can be done here, as Broc could lose his job and years off his career if he gets a full suspension, which could be as much as four years. As we learned with both James Stewart and Cade Clason, this can be a long and difficult process to navigate. It also invariably leads the people who watch and/or are involved in our sport to question how we can make a more reasonable set of penalties. The steep punishments are meant to make athletes think twice before they skirt the rules, but in cases like motocross and supercross—where a nasal decongestant might help you breathe better but won't get you skimming across the whoops 20 times faster or holding on longer going down Mount St. Helen—four years is practically a career-killer.
Yet when you use oversight from WADA (like the FIM) or USADA (like MX Sports Pro Racing), those mandatory penalties come with the price of admission. And it's been largely successful: There have been three positive tests ever since testing started almost a decade ago.
In other developments this week, it was announced that Rockstar Husqvarna's Zach Osborne just inked a two-year extension, though no official word on whether he would indeed move up to the 450 class as originally planned or defend his #1 plate in the 250 class. Also, Kawasaki Team Green prospect Garrett Marchbanks got the call-up from Mitch Payton's Monster Energy/Pro Circuit Kawasaki team for the start of Lucas Oil Pro Motocross in May. Marchbanks hails from Utah and is an eight-time champion at the Loretta Lynn's AMA Amateur National Motocross Championship, going all the way back to his days on a 65cc minicycle. Last summer he won the 250 B and Schoolboy classes on a KX250F. And in what must be one of the strangest accidents ever in supercross, Kyle Peters tore the ACL and MCL in his knee after he crashed on the ice outside the stadium in Minneapolis in the middle of that blizzard. Kyle's going to try to race this weekend, but his knee is a mess.
And then there was the announcement that seven 125cc All-Star races would be held in support of Lucas Oil Pro Motocross this summer. The success and popularity of the Dream Races at Washougal, organized by Joey Lancaster and his crew, as well as the steady chatter of 125cc and two-stroke fans over the years, had a few promoters wanting to add the race to their existing programs. The races are invitational and open to A and B riders 16 and older, as well as past professionals, which has guys like Ryan Villopoto, Ivan Tedesco, and David Pingree all talking about coming out and racing. (We had a two-stroke race lined up at High Point last year for RV's visit, only to get hammered by rain and have to cancel it.) Glen Helen will continue to do its own two-stroke race for all classes, and the OG Dream Race crew will be helping out at Washougal, then doing their own annual Dream Race on the weekend of August 24-26, which you can check out right here: www.125dreamrace.com.
The hope here is that the 125 All-Star race is both a preview of some future stars and a showcase opportunity for some past ones. By the enthusiasm that greeted the news of the 125 races, it seems like they're off to a good start.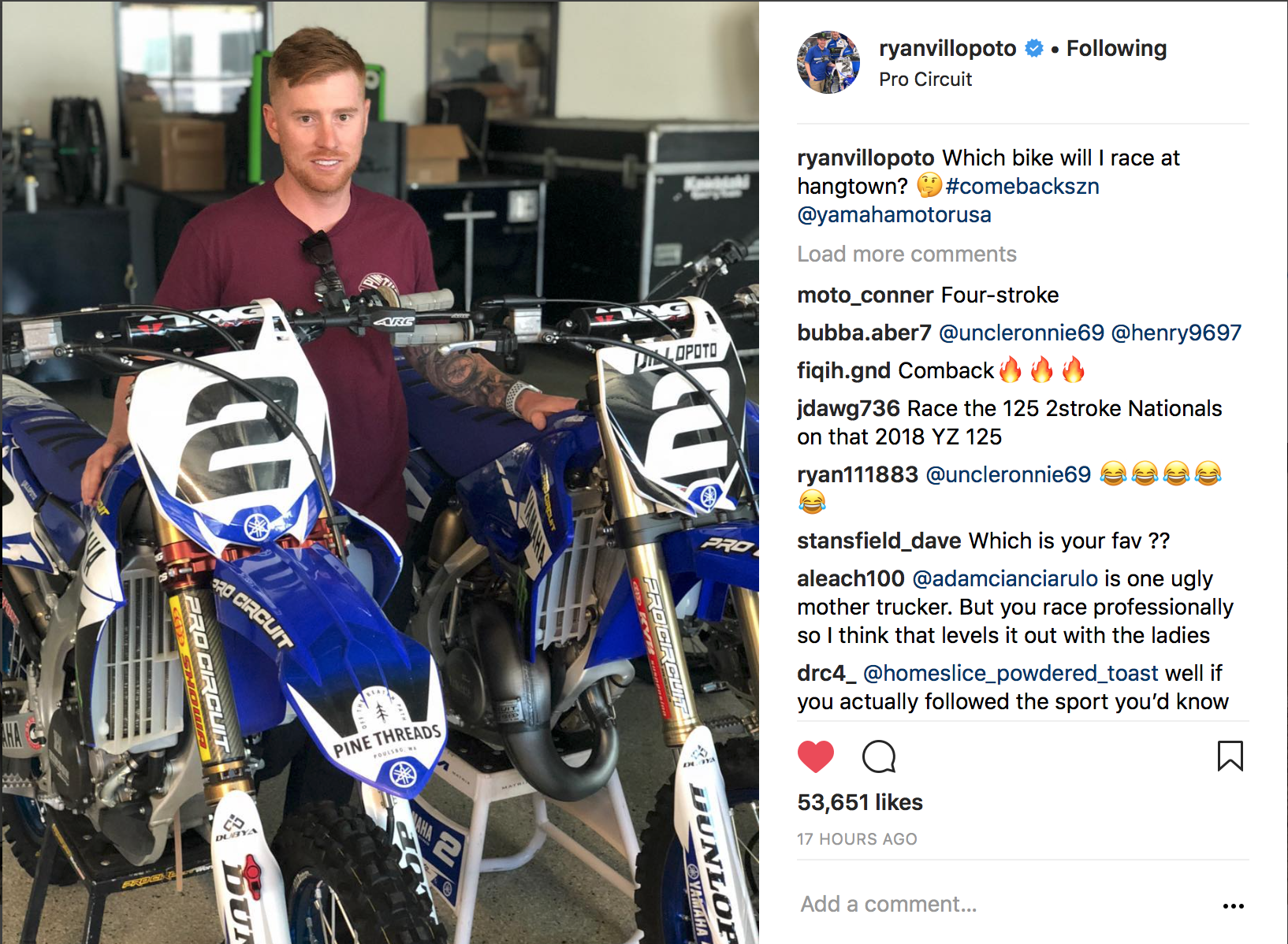 A couple of weeks ago, my old friend Rod Yentzer let me swing by his home in central Pennsylvania and borrow his son Chase's 2017 Alta Motors electric bike. I had ridden electric bikes before, but not one that was race-prepped like Yentzer's. And while I'm no official test rider like Kris Keefer or the MXA wrecking crew or David Pingree or Donn and friends at Transworld, I've been riding my whole life, went through the shift from two-strokes to four-strokes, and have an open mind about electric bikes and their future. I just wanted to get out on one and see what it was like to ride, both alone and against 250s and 450s. Because that's been the big question lately: Where do these bikes fit in against internal combustion engine (ICE) motorcycles? Fortunately, nearby High Point Raceway—an AMA National track with big hills and jumps—was hosting its spring opening last weekend with an open practice on Saturday and local racing on Sunday.
Getting used to the lack of noise, lack of clutch, and lack of shifter was all part of Saturday's easy sessions, because after a lifetime of having all that, the Alta takes some getting used to. It's heavier than a 450 and seems to have power and speed closer to a 250, but I was only riding with it the power mode on 2 and then 3, not on the faster and more energy-sapping 4. The bike was good without charging for about 45 minutes, but that was just kind of cruising around and ducking in and out of practice groups. And because Chase Yentzer probably weighs 50 pounds less than me, the WP suspension was very soft.
As the track got rougher and I got more used to the feel of the Alta, I got a little more aggressive and started jumping things, which was truly weird at first but then no big deal after some more laps. The thing is, you can't just blip the throttle to jump something or use the engine to adjust your body positioning in the middle of a berm. It's very quick, and it lets you shorten the track and use a lot of inside lines and stay out of the deeper ruts and berms. Also, because I was out there with a bunch of 250s and 450s, the braking bumps and acceleration bumps were all developing from and for them. If it was a track full of electric bikes, the lines and acceleration and braking bumps be would be much different—without any engine braking, I was on the brakes sooner than normal and getting out of the corners much quicker.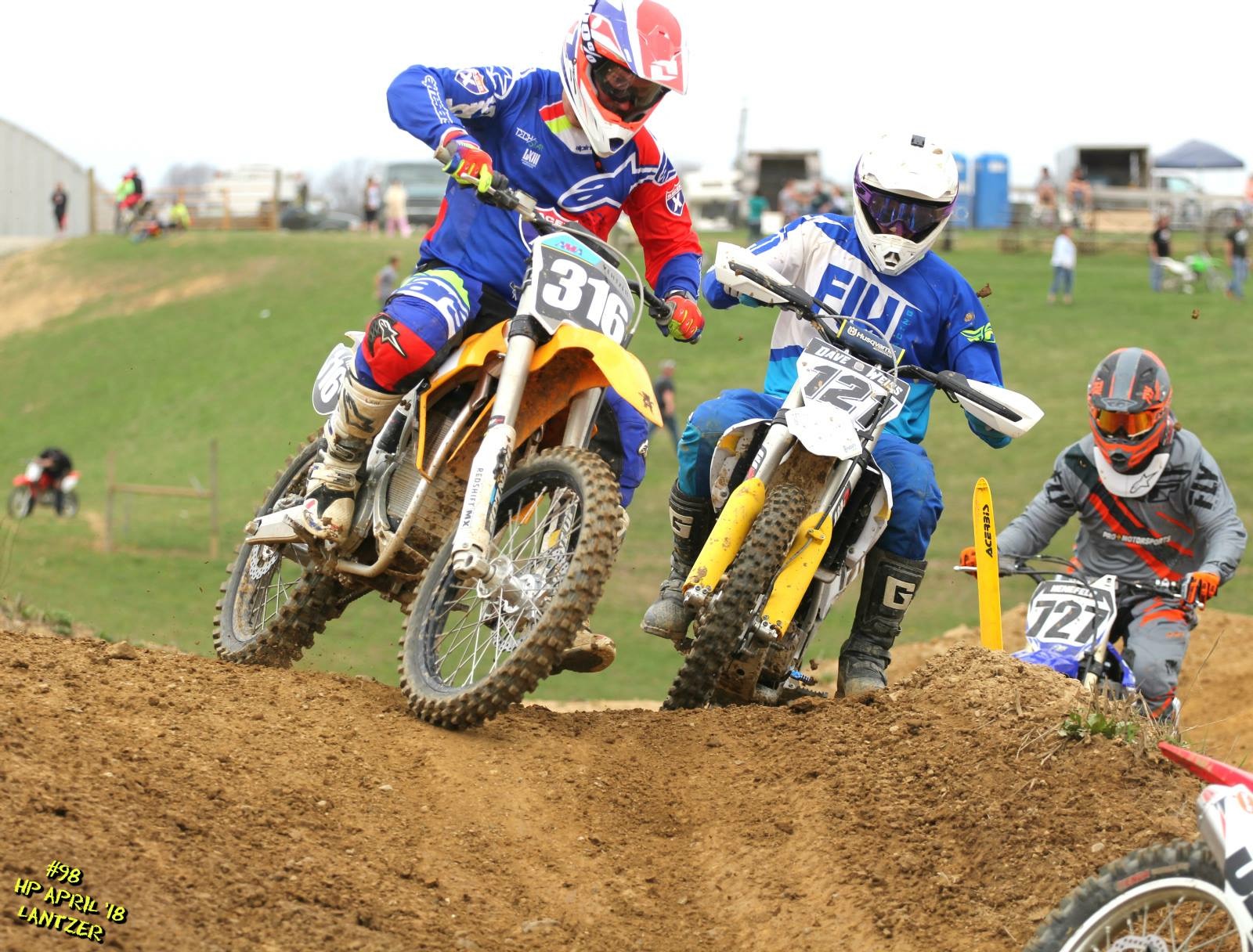 At one, I spotted my sister-in-law, Jessica, on the track riding her 2018 KTM 250 SX-F. Jessica has raced all her life, and she's always been a good starter, so I asked her to go do some practice starts with me in front of the starting gate. We did four, and even though I have never started on an e-bike without a clutch, I beat her to the first turn all four times. Given some time and reps, I imagine the Alta would be quite the holeshot machine—the next day, I started a Vet A moto on the gate with "Mad" Mike Jones on his RM-Z450 and got to the first turn right beside him, which was a real eye-opener. And the fact that I was relatively silent meant guys were unknowingly cutting over on me in corners and down straightaways. Maybe it needed a horn!
In a nutshell, the Alta is a different riding experience, but it was a lot of fun and impressively fast. Once the weight comes down, the battery gets more life and length, and a rider gets more experience in the saddle of it, I think the Alta will be very competitive—and I wasn't even on the 2018 Redshift MX or MXR. With the relatively quick pace of evolution the bike is enjoying, it's going to be competitive against any size motorcycle in due time, especially in the right hands and on the right track. I was nowhere near Mike Jones after a few corners, and while beating Jessica in four practice starts gave me bragging rights, I didn't have as much confidence against her 250 going into and around the corners that followed, especially as the battery started dipping down to nothing.
The Alta is fun. Period. It put a smile on my face and it was quite the conversation piece in the pits. And I believe it is going to just get faster and faster and lighter and lighter. I know some people didn't understand MX Sports' recent decision to not allow the bikes in the 2018 AMA Amateur National Motocross Championship, but that's because it's still very much a work in progress and we want to get it in the right classes. We all think that the bike has a great future, we just don't know where exactly they should line up—against 250s, as Alta was initially hoping, or 450s, or maybe just add electric bike classes and give them their own National class if enough of them are out there soon. Locally, we should absolutely let them enter "open" age classes, but the "open" class rule for the 2018 AMA Motocross Championship is open displacement for four-strokes and two-strokes motorcycles, not for electric motorcycles. Once we get our hands on a 2018 Redshift, which I hope will happen sooner than later, we will have a better idea of where these bikes are headed, and I bet I'm a lot better on it, too. In the meantime, I'll be on Chase's bike again this week—and it should be even more fun this time around.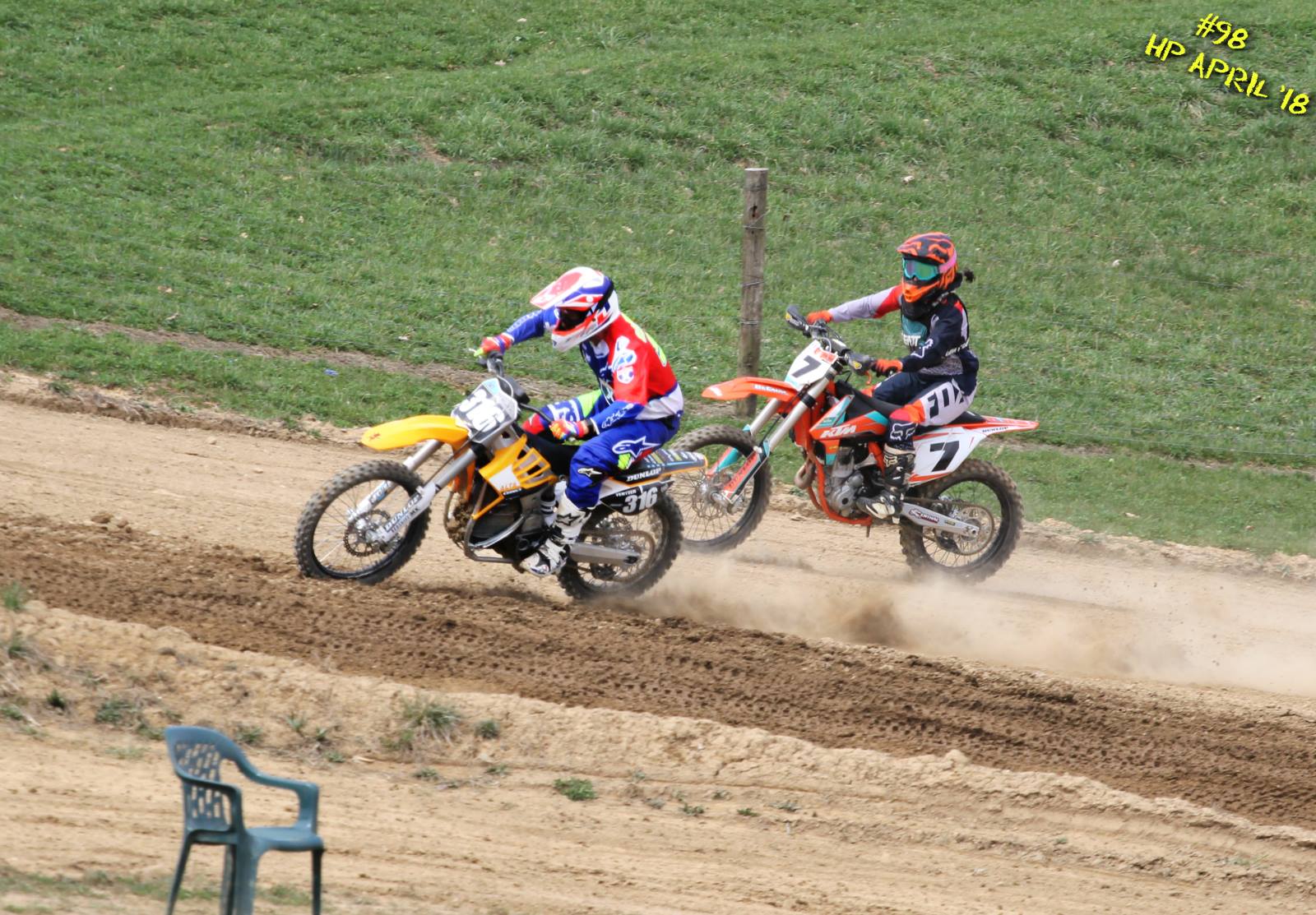 If you get a chance to go out and try one, don't pass it up. It may not be for everyone, but at the end of the day, it was a dirt bike, it was fun, and it was already competitive.
Press Day (Jason Weigandt)
What a rough run of weather in Monster Energy Supercros. After snow in Indy, rain in Seattle and snow in Minneapolis, today's 50 degree temps for press day in Foxboro were just fine. At least it was sunny! Looks like no rain the forecast, either, which is good because this dirt looks like it will break down and get rutted as it is. Rain would make it tough. Dean Wilson's mechanic "Mohead" referenced the race here from a few years ago, which had rain the days leading up to it, and that track got really chewed up. It should get tough tomorrow, but not as gnarly as some other races this year.
Justin Barcia says he was really, really sore early this week after logging his first race back from injury in Minneapolis. Plus, the Triple Crown format there meant more laps and more intensity. Barcia told me he felt okay in the first race, but was so hammered after it that his body was basically locking up in the second race. He felt better for the third race, but overall his body was just struggling with racing intensity. He thinks he'll feel much better this weekend. Barcia's mechanic this weekend will be Grant Hutcheson, who normally works with Cooper Webb. Webb is now out injured, and Barcia's mechanic Shawn Bell is also banged up after getting run into by a stadium cart last weekend while waiting for opening ceremonies. Sheesh!
I also talked to Marvin Musquin about the bike changes he made last week, which did not work out at all in the first main event. They switched back to the settings from practice for the second and third races and the result was much better. Was it a big change? Well, it's all relative. Marvin referenced a story I wrote on this website a few weeks ago about Ken Roczen helping with Christian Craig's bike setup at the Moto Sandbox in Florida. In that story, I talked about one raising or lowering the forks one millimeter can make a huge difference in feel for riders at this level. Marvin said it was basically that—one small change that made a big difference in the way the bike felt for him. His mechanic, Frankie, also thinks Marvin generally gets better as the night goes on and the tracks get rougher, rutted, and more technical. This track should work well for him by the main event on Saturday.
The riders only got to use half the track today, but that doesn't stop them from trying to learn something from it. Dean Wilson was asking his mechanic to time him using different jump combos to see how it would work tomorrow. I told Dean that press day is not for practice, it's to take cool photos. That's when he unzipped his jacket and showed off some chest hair.
JGR's Kyle Peters is here but did not ride today. He suffered a torn ACL and MCL last weekend, but suited up and rode at the JGR track yesterday and felt good enough to try racing tomorrow. Today is his recovery day after trying the bad knee yesterday. Sadly, JGR was apparently on the Foxborough press day list because Jimmy Decotis is the mega-popular New England boy. But Jimmy D is out injured, too! He'll still be here tomorrow to mingle with the locals.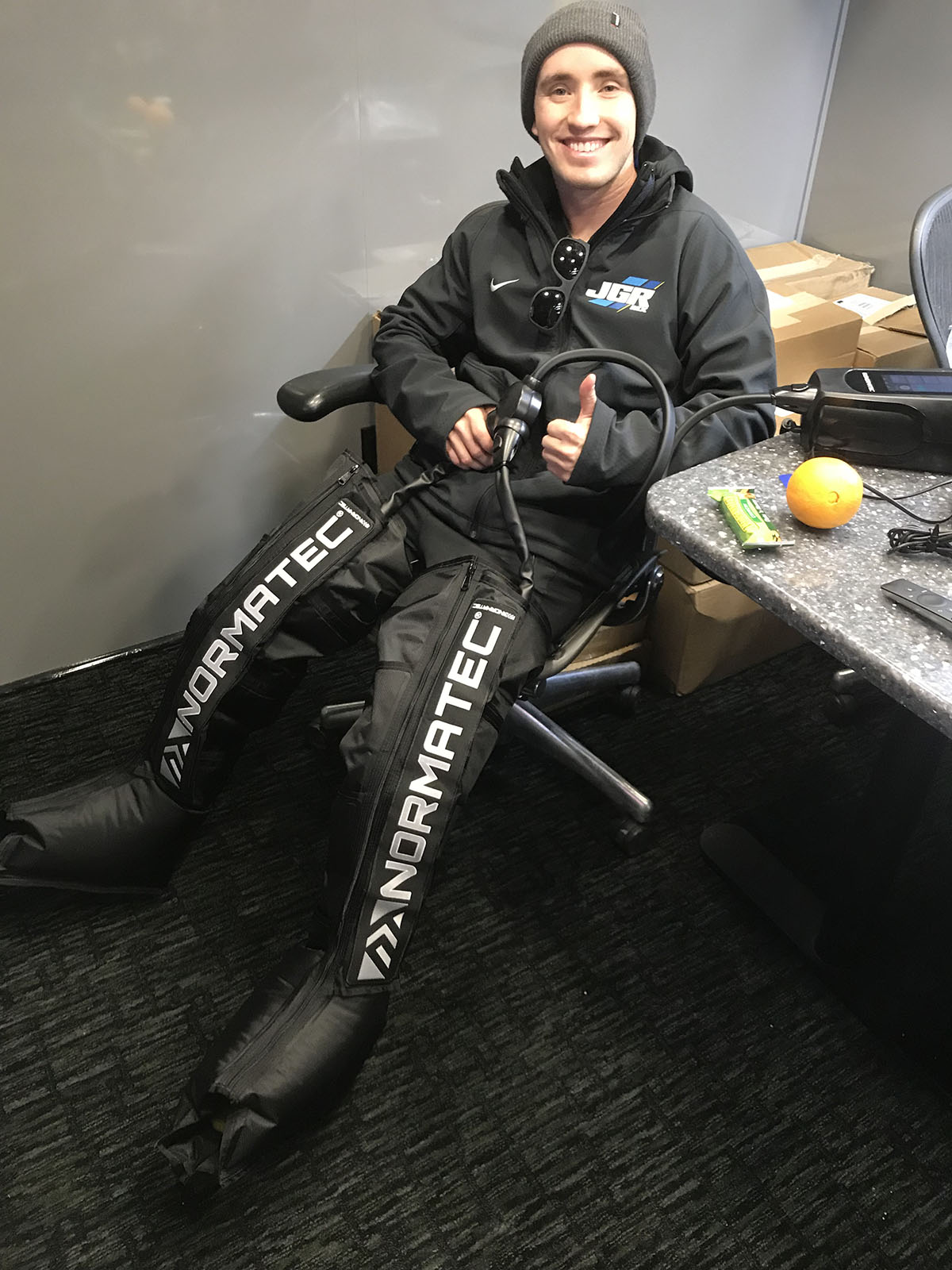 Tomac's New Standard (Andras Hegyi)
Kawasaki's Eli Tomac has a new and somewhat dubious record. With his Minneapolis win, Tomac has now become the supercrosser with the most wins without being champion. He reached that status by getting his 20th victory last Saturday. Also, 20 triumphs mean that he has caught up with Jeff Ward on the all-time wins list.
Ward is a supercross legend and is one of the greatest riders in the history of the sport. The Scottish-born rider was one of the biggest stars of the eighties and had memorable and epic duels with Ricky Johnson, Broc Glover, David Bailey, Ron Lechien, and Johnny O'Mara. He is the symbol of consistency, riding a Kawasaki for all but the first season of his epic career. "The Flying Freckle" had a long career, racing between 1979 and '92. He took part in 160 races in all. Ward had a very persistent career, too, as he won in eight consecutive seasons between 1984 and '91. Ward took his maiden win in his 46th race in 1984; he took his last and 20th victory in his 146th race in '91. Wardy was the AMA Supercross Champion in 1985 and 1987.
This season, Tomac has already passed Jean-Michel Bayle, Mark Barnett, Jeff Stanton, Kevin Windham, and Damon Bradshaw on the all-time wins list. Now tied with Ward, he took his 20th win in his 78th race. But Eli won't be able to take over any more spots on the list this year, as Bob Hannah comes next with 27 wins, then Rick Johnson with 28; only three races remain in the 2018 AMA Supercross Championship.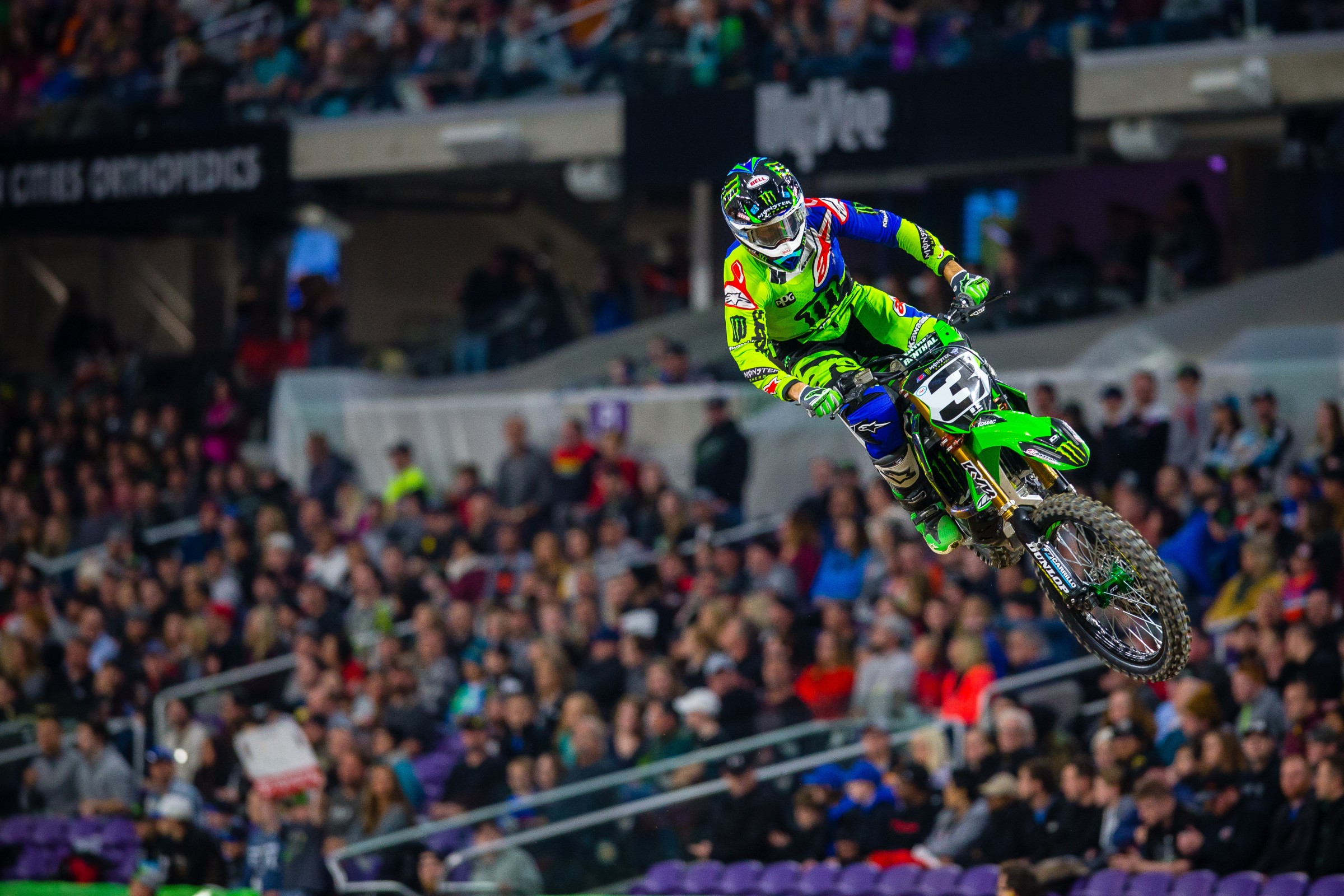 150 (Andras Hegyi)
Nine-time FIM Motocross World Champion Antonio Cairoli had a rough time in Portugal. In the fifth round of the 2018 MXGP tour, the Italian legend had an uphill task in both motos. In the first outing, he had some problems in the start, then collided with another rider. Then Cairoli stalled his bike and lost some positions. Later on, his face was hit by a rock, damaging his goggles and injuring his right eye, which swelled up and limited his sight. Despite the problems, Cairoli left Portugal fairly satisfied.
Cairoli's new training partner, 17-year-old Spanish prospect Jorge Prado, rode his career-best race. For the first time, the KTM-mounted teenager won both MX2 motos, leading every bit of the way. He was also able to win two consecutive GPs for the first time, as he also won in Trento, Italy, the week before. Besides Jonathan Barragan and MX3 star Carlos Campano, Prado became the third Spaniard to get double moto wins and to win at least two consecutive GPs.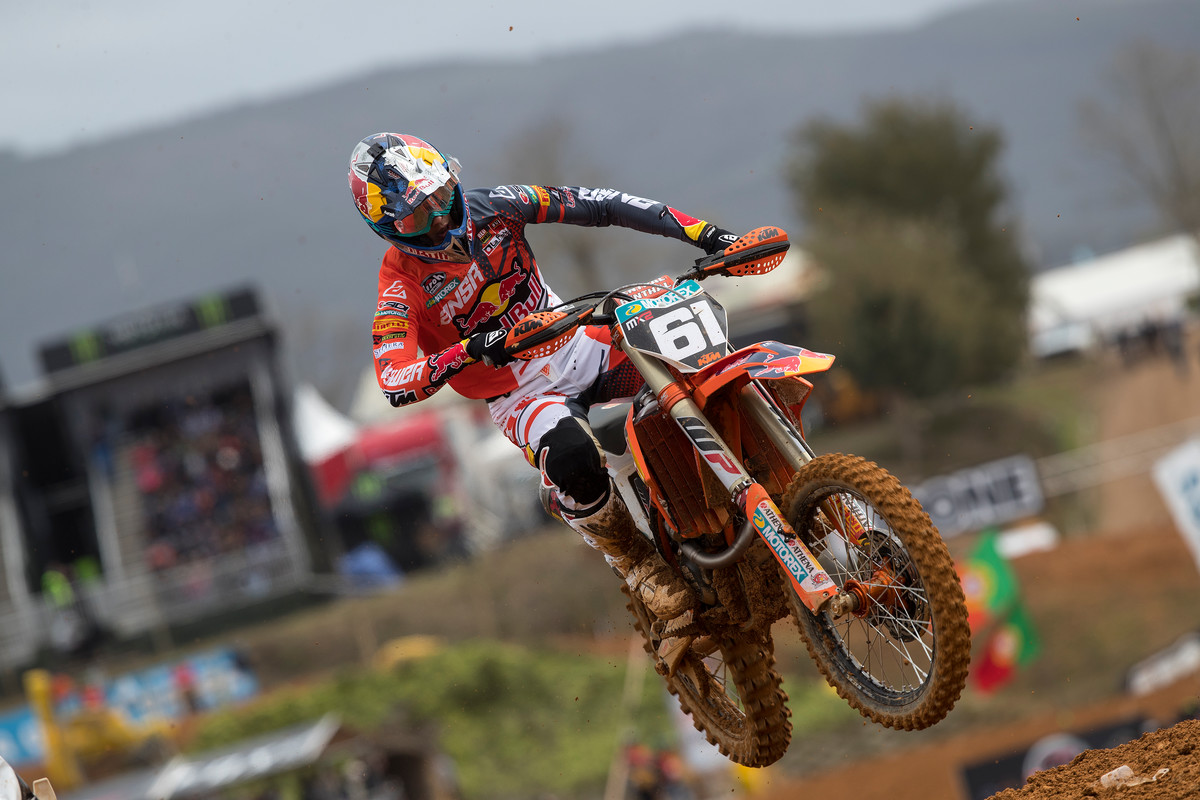 Cairoli could also be satisfied with himself. Being injured and riding with so many difficulties, he was able to pick himself up and reach the podium, finishing second. That second was Cairoli's 150th career podium. The Sicilian legend got his maiden podium at Lichtenvoorde, Netherlands, in 2004, finishing third at the Benelux MX2 GP. Since 2004, Cairoli has taken podiums every season. His best season was 2013, when he took 15 podiums in MX1 (now MXGP). The all-time podiums list leader is ten-time world champion Stefan Everts, who got 166 podiums in all, while Cairoli's current main rival, Portugal winner Jeffrey Herlings, has taken 96 podiums.
Antonio Cairoli's Podiums by Season
| | | |
| --- | --- | --- |
| Year | Number of Podiums | Class |
| 2004 | 5 | MX2 |
| 2005 | 9 | MX2 |
| 2006 | 9 | MX2 |
| 2007 | 13, 1 | MX2, MX1 |
| 2008 | 6 | MX2 |
| 2009 | 9 | MX1 |
| 2010 | 12 | MX1 |
| 2011 | 12 | MX1 |
| 2012 | 14 | MX1 |
| 2013 | 15 | MX1 |
| 2014 | 14 | MXGP |
| 2015 | 6 | MXGP |
| 2016 | 8 | MXGP |
| 2017 | 12 | MXGP |
| 2018 | 5 (and counting) | MXGP |
10 (Andras Hegyi)
A top rider becomes a real superstar once they make the successful move from the small-bore class to ride with the big bikes. Jeremy McGrath, Ricky Carmichael, Stefan Everts, Ryan Dungey, Ryan Villopoto, James Stewart, Chad Reed, and Antonio Cairoli all became legends after moving up to the premier class. It also seems that Dutchman Jeffrey Herlings, the current MXGP leader, is following that path. Last Sunday, the Factory KTM rider got his tenth MXGP win in Portugal, in just his 24th race in the premier class, and he seems to be on an epic run right now in his duel with Cairoli. That success means that Herlings reached his tenth GP win in MXGP much sooner than in MX2, where Herlings is the absolute record holder.
In what's now the MXGP class—in existence since 2004—there have been 30 winners so far. Among them, only seven could get at least ten wins. Besides Herlings, they are Antonio Cairoli (60 wins), Stefan Everts (35), Clement Desalle (22) Josh Coppins, (11), Romain Febvre (11), and Tim Gajser (10). Cairoli, Herlings' main rival this season, got his tenth MXGP win in his 27th race. French rider Romain Febvre took his tenth victory in just his 21st race in MXGP. Next is Herlings, at 24 races to get his tenth. And that means that so far, Herlings has been more competitive in the premier class than he was in MX2, where he eventually ruled. In MX2, Herlings got his tenth Grand Prix win in his 31st race. Herlings would go on to collect 61 MX2 wins in all. Can Herlings repeat that amount on a 450cc bike? It's starting to look that way!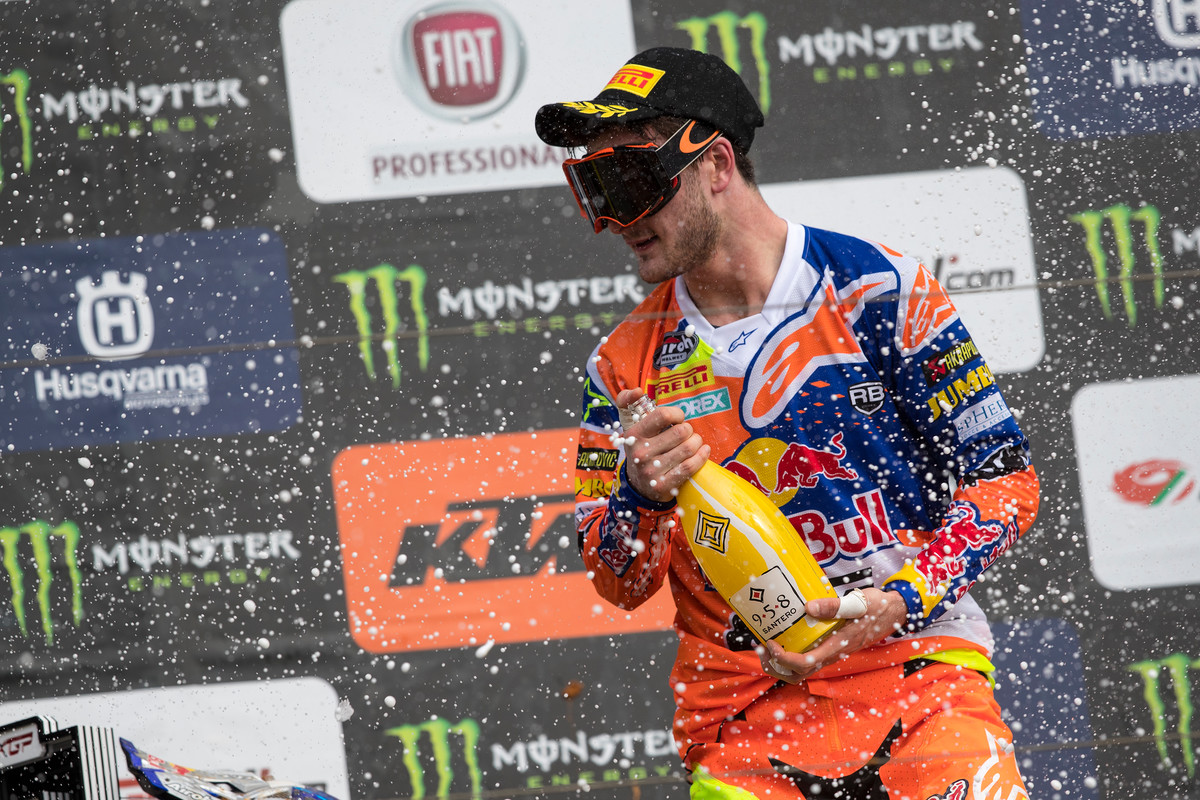 Yamaha Intro (Kyle Scott)
On Monday, Yamaha held an intro for their all-new YZ65 at Competitive Edge MX in Oak Hills, California. The previous lack of a 65cc machine in the Yamaha minibike lineup was a big hole for them. Many kids start off on a PW50 and would have to jump to the YZ85 if they wanted to stay on blue. Now kids can stay with Yamaha for life if they choose.
All the jetting and fuel testing was done on U.S. tracks with U.S. fuel, and Yamaha is excited to add this to their lineup. It features a large air box to drive the small, powerful engine. It also features thick reed valves with a six-speed transmission. The YZ65 revs to the moon up to 12,000 rpm and hits a top speed of 59 mph. With all the torque it produced, Yamaha geared it tall and paired it with a six-plate clutch, featuring light springs and high surface area for ease of use to young riders. The YZ65 also has a single-sided 380cc capacity, ten-core radiator. The seat height is 29.5", with 10.4" of ground clearance. It has a steel frame paired with KYB coil spring forks, an easily removable aluminum sub-frame, and blue excel rims.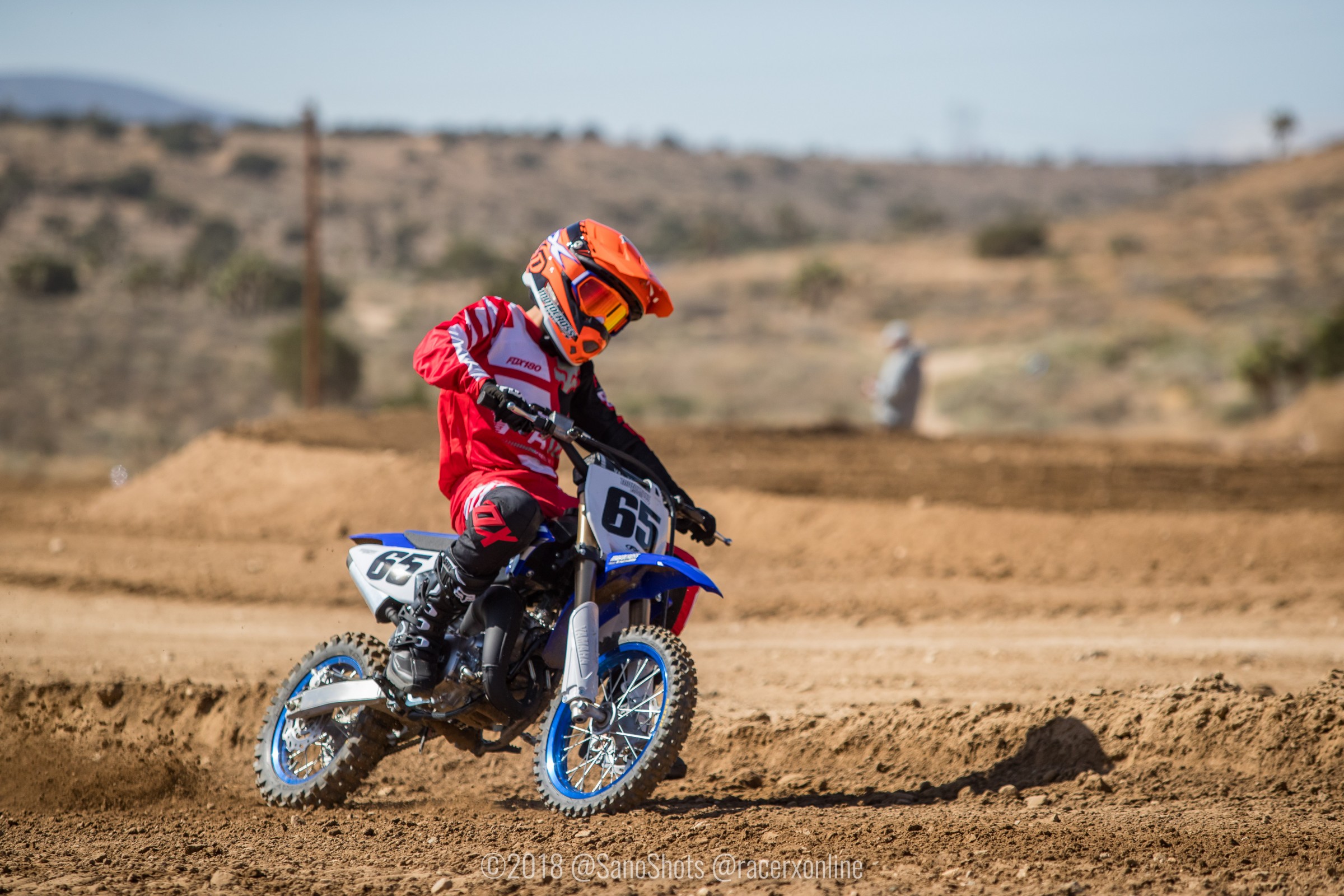 With kids in the 6- to 10-year-old range growing so fast, adjustability was a key feature Yamaha focused on. There are four bar-mounting positions on the upper triple clamp, as well as a clutch and brake for riders as they get bigger. It lists for $4,599, and the bikes are already beginning to stock in dealers. Also, check your dealers for the available GYTR parts, with many more coming soon.
Yamaha has also taken some of the confusion out of ordering parts by creating various kits for replacing bearings and seals instead of having to order everything al la carte. We had Bronx Grundy come out and test this bike for us; you can check out the full video below. Don't forget, it's a 2018 model, so it's eligible for Loretta Lynn's this year, and Yamaha is providing a $1.5 million contingency for 2018 as well. With over 300 Loretta's championships already, check out the new YZ65 to see if you and your son or daughter can add your own to the mantel.
Hey, Watch It!
In case you missed the double-jumping dog that went viral in moto....
Testing is already underway for the 2018 Lucas Oil Pro Motocross Championship. Simon Cudby was out at Glen Helen on Thursday:
Check out this recap of the 2018 FMF California Classic via My Lucas Oil:
When Jon-Erik Burleson announced he would step down as the head of KTM North America at the end of 2016, it was a shocker in the industry, as the brand was in the midst of meteoric growth, and JEB (pronounced "Jeb"), as he is known, certainly had reason to enjoy life near the top of that chain.
JEB, one of the sharpest and most articulate businessmen in this industry, explains plenty in this interview with Jason Weigandt. The Racer X Exhaust Podcast is sponsored by Yoshimura. Don't miss an episode! Subscribe on iTunes or via Stitcher.
Head-Scratching Headlines of the Week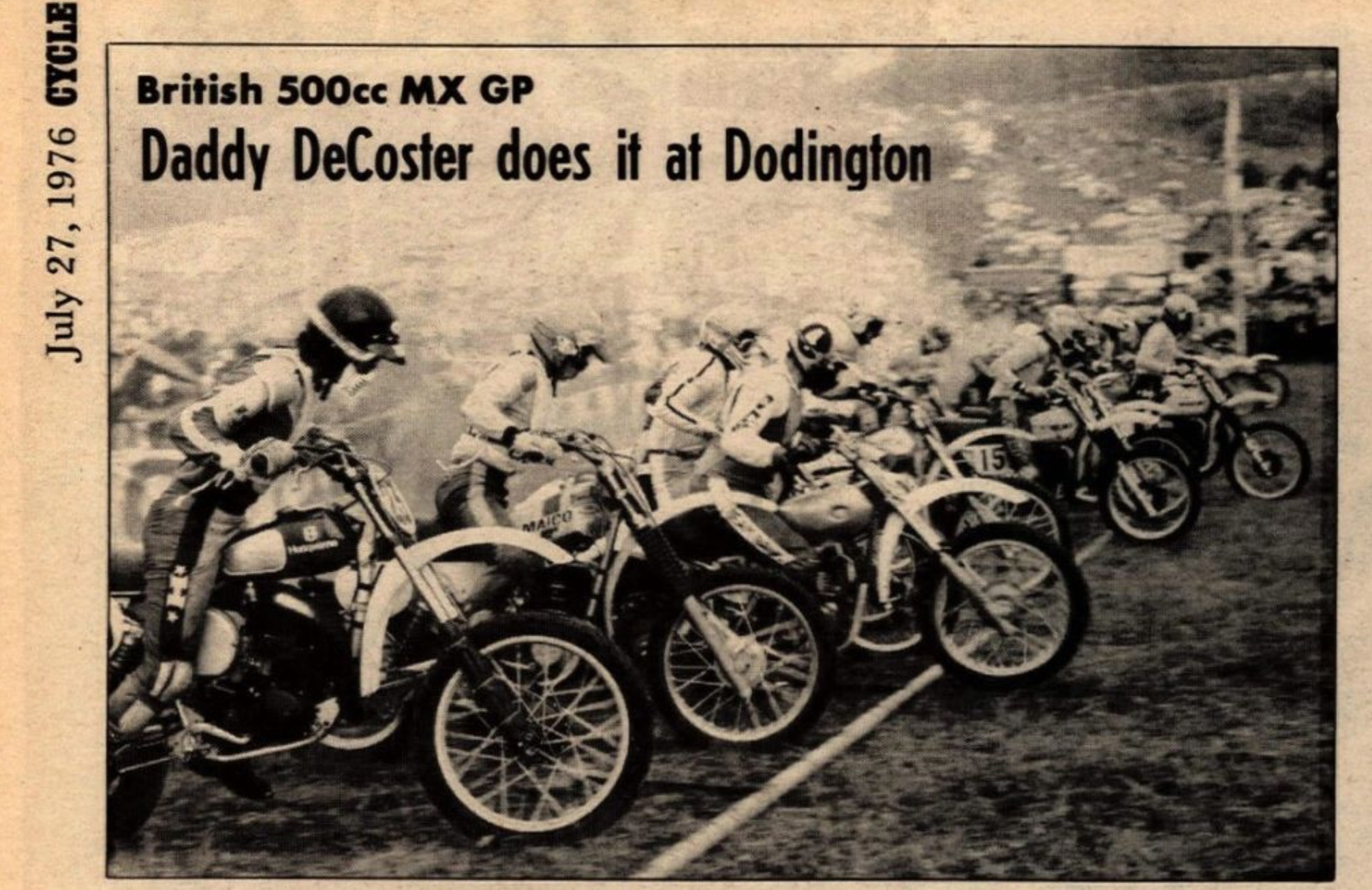 Random Notes
Here's a write-up from our local newspaper on Aerian Weaver, a fast local kid hoping to race the High Point National in June.
The 19th Annual Road2Recovery Top Golf Tournament is almost here. With the huge success of last year, R2R is excited to share that they will be returning to Top Golf Las Vegas on May 5, 2018. This fundraiser helps support R2R's mission and will directly benefit causes such as the Alpinestars Mobile Medical Unit and MX/SX Ministries, as well as countless injured athletes.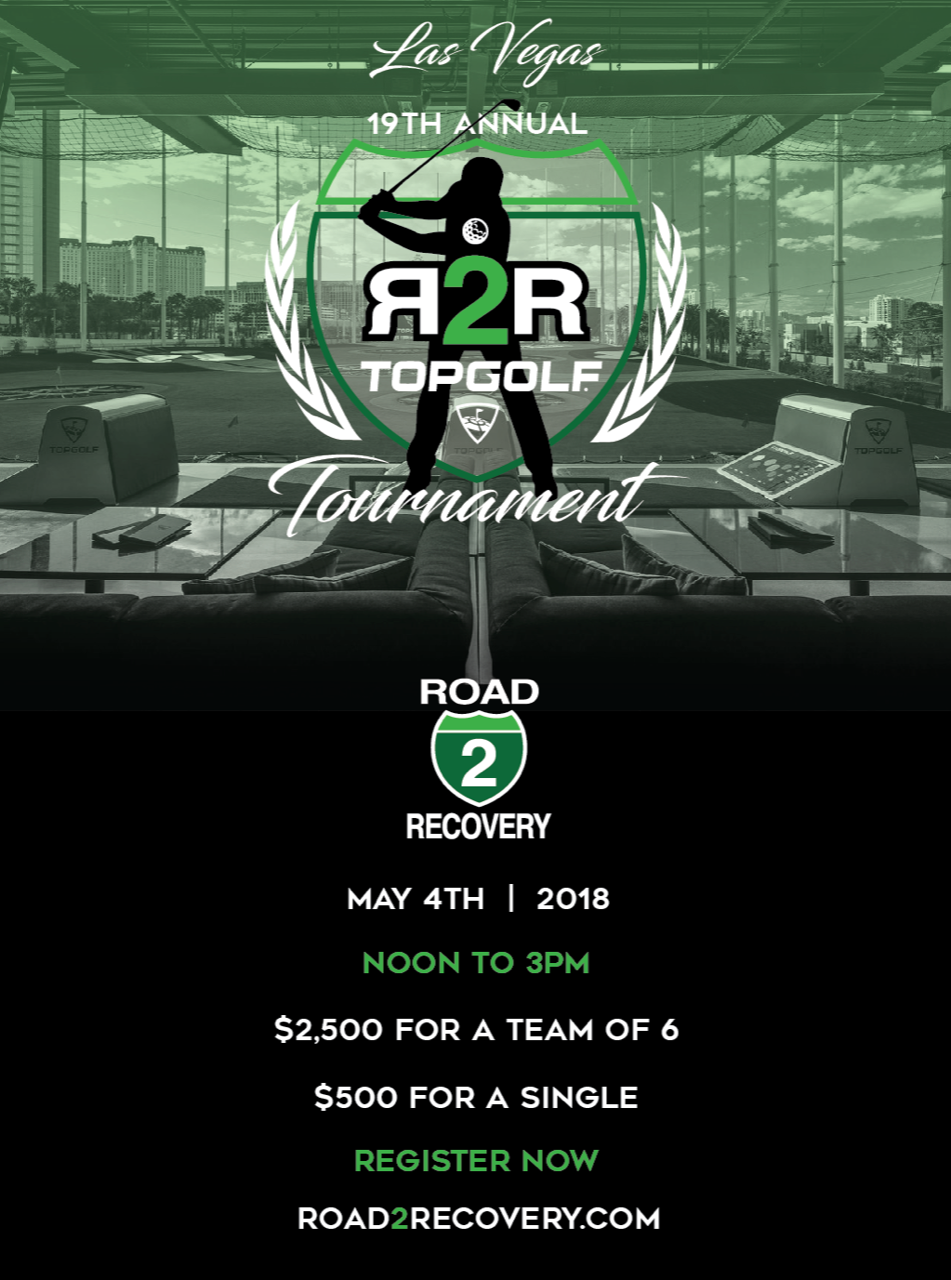 Gabriele Mazarolo, president of Alpinestars, hosted a party celebrating their 55th anniversary in the motorcycle business in Austin, Texas, to coincide with the MotoGP event. Top racers and industry dignitaries were in attendance. Highlights included a special hand-built motorcycle constructed specifically for this event.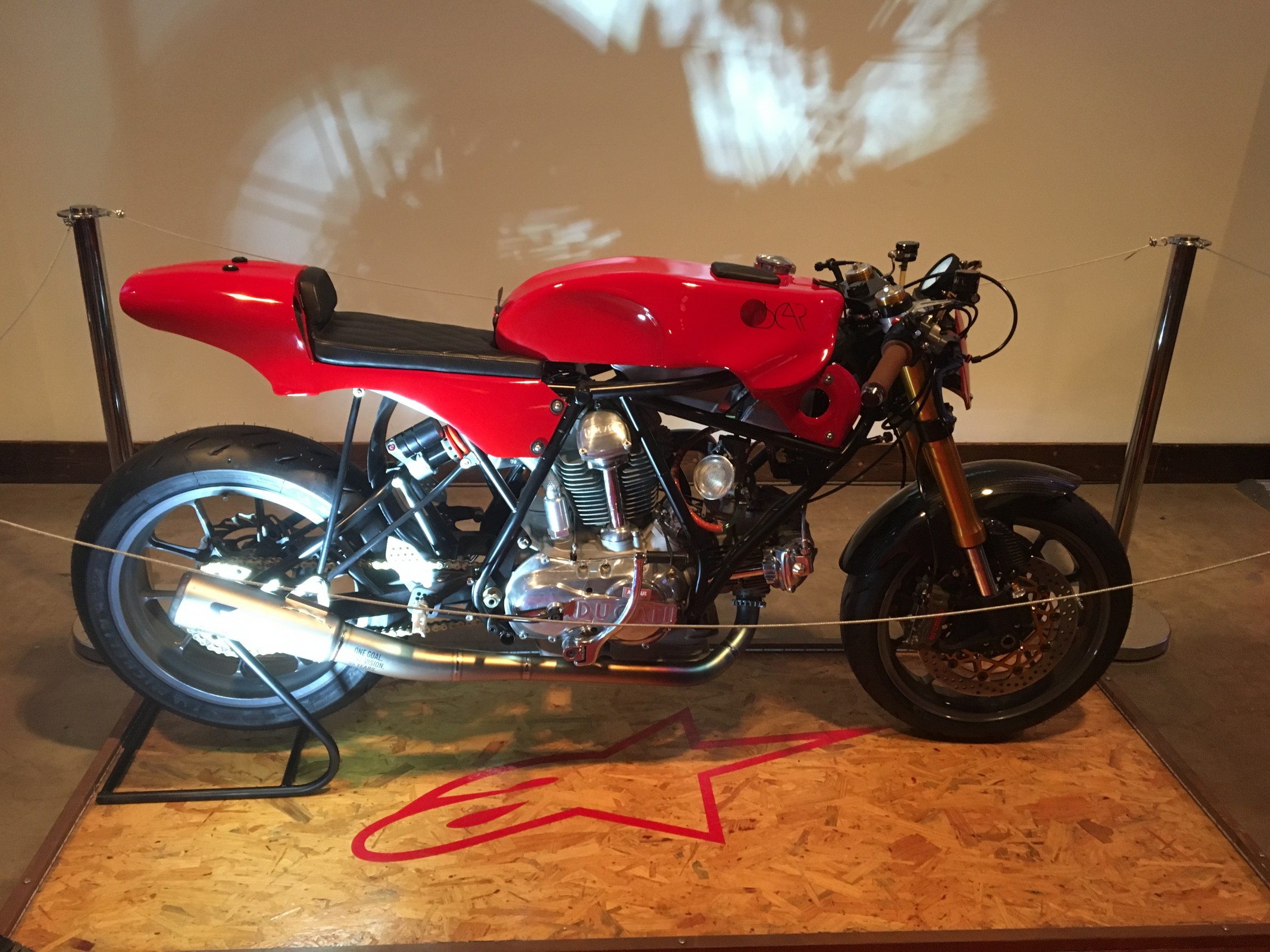 For the latest from Canada, check out DMX Frid'EH #17.
SUBSCRIBE NOW AND GET A FREE FXR T-SHIRT
Subscribe now for as low as $9.98 and receive a FREE FXR t-shirt, plus access to our digital edition.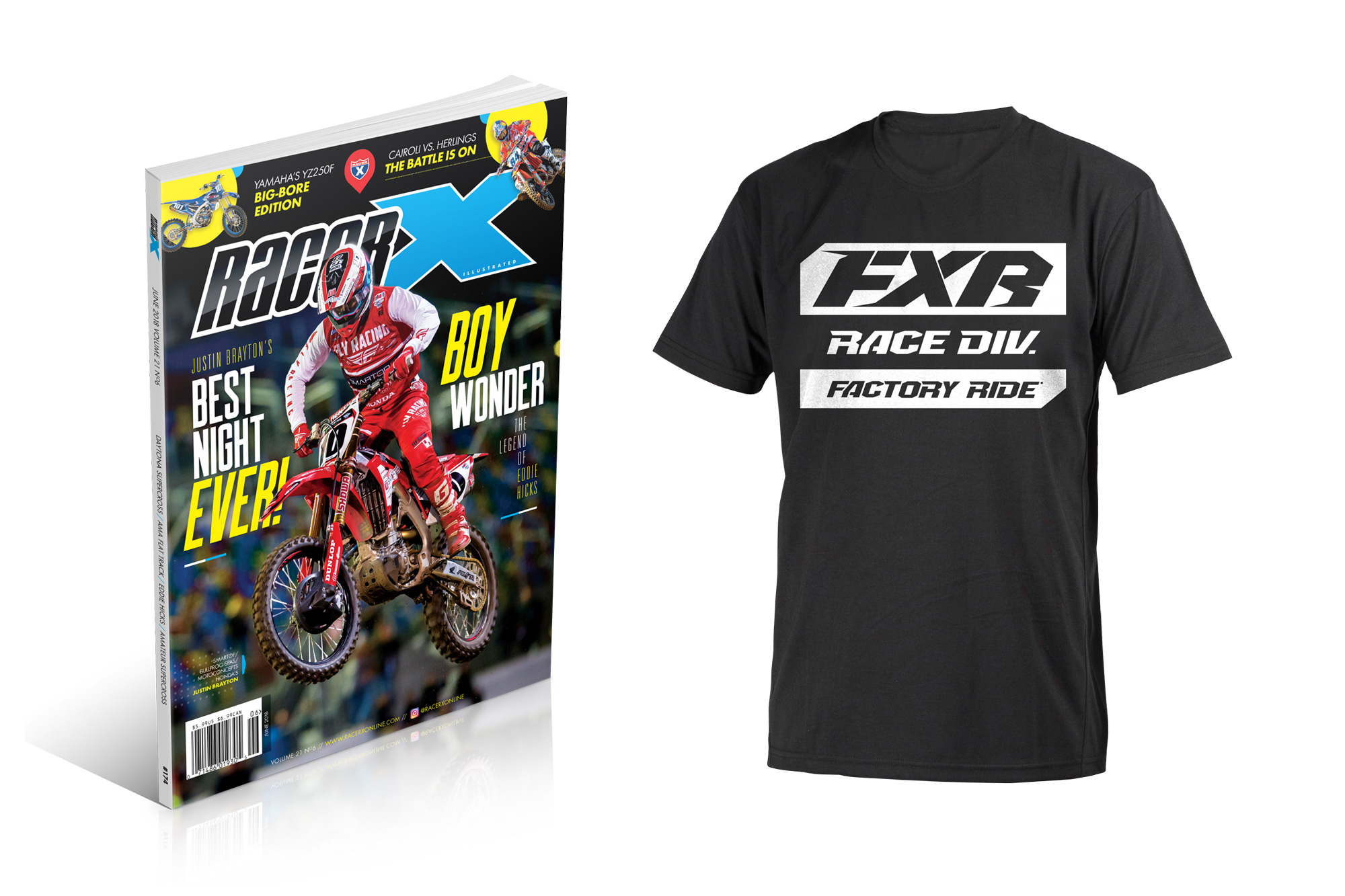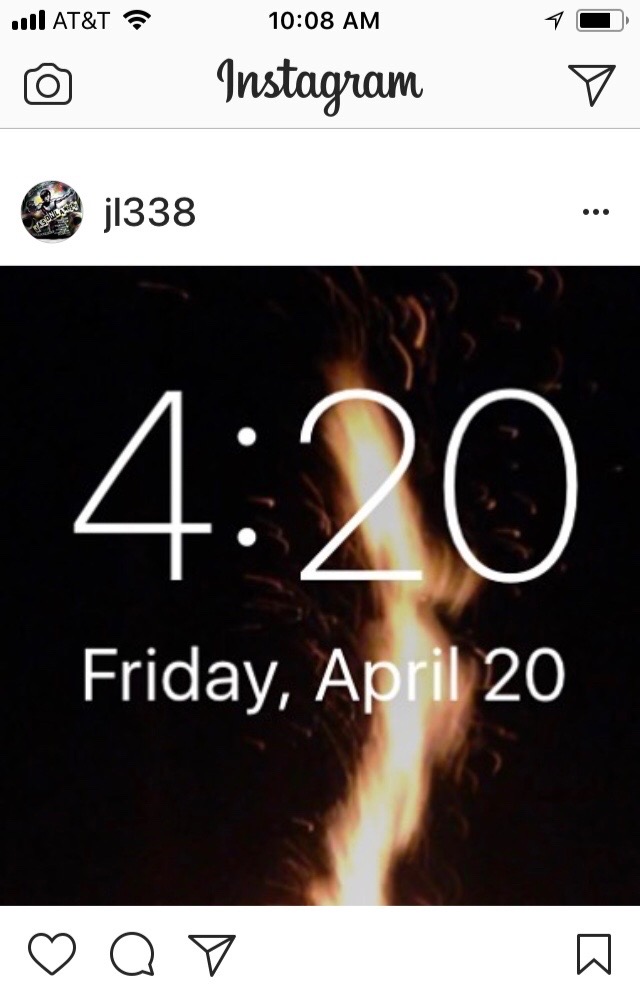 That's all for this week—thanks for reading Racerhead. See you at the races.