Explaining the Jason Anderson Penalty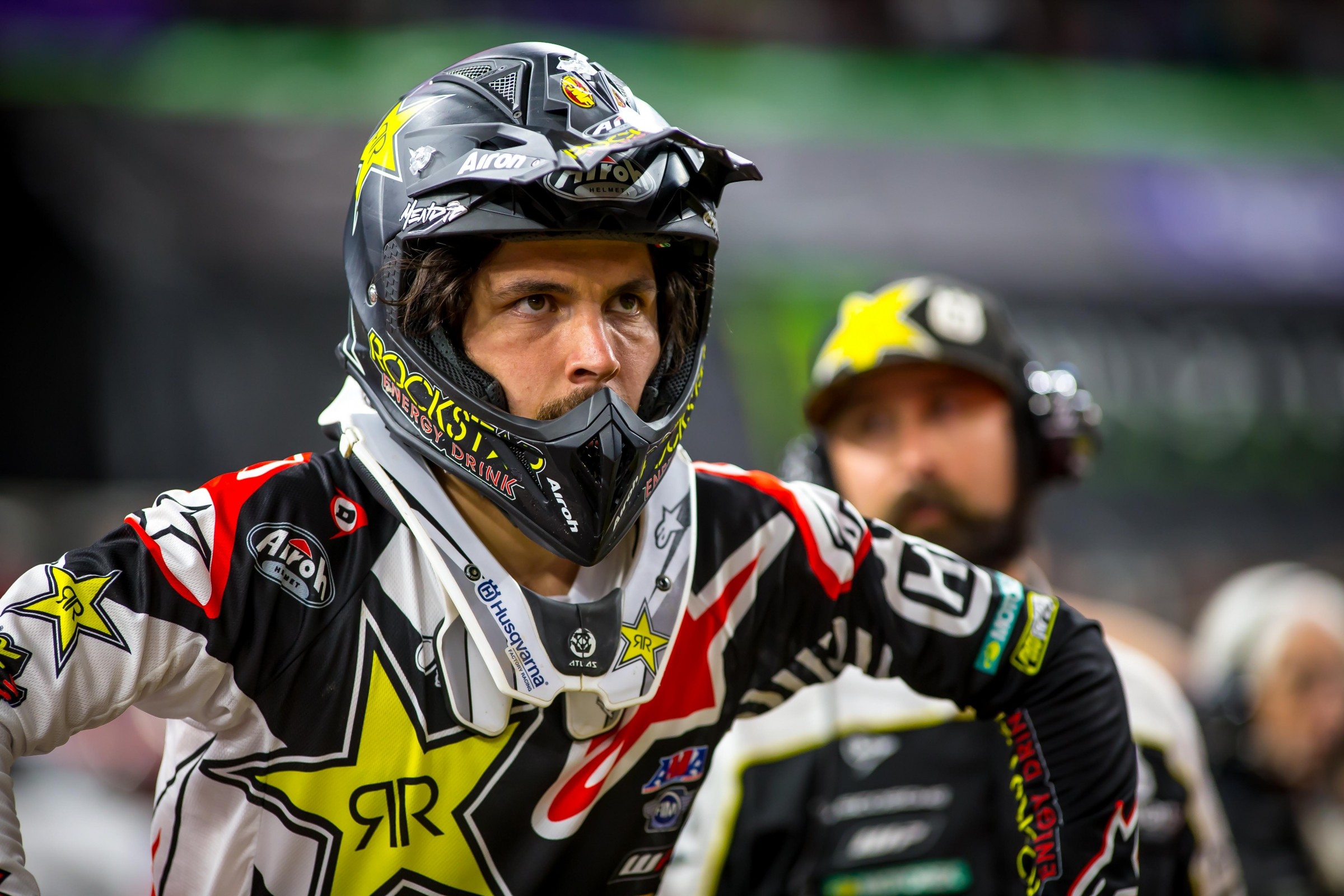 Minneapolis, MN
Minneapolis
Monster Energy AMA Supercross Championship
During the second race of Saturday night's Monster Energy Supercross Triple Crown in Minneapolis, Jason Anderson tried to take the lead from Justin Brayton using an inside line. He couldn't quite make the pass, though, bouncing off of Brayton, and ending up going off the track. Anderson rode down the side of a rhythm lane and then re-entered the track at the end of the section. He lost several positions while going off the track—going from second to sixth. He would quickly re-pass Blake Baggett to finish fifth, but was penalized one position in the final results, pushing him to sixth.
As it would turn out, that one position loomed large, as Anderson won the third race of the night handily, but lost the overall to Eli Tomac by one point—Tomac's 1-4-3 gave him eight points in the Triple Crown's Olympic scoring structure. Anderson went 2-6-1, which gave him nine points. If Anderson had a 2-5-1, he'd have matched Tomac's eight points and won the tiebreaker with the better third race.
Of course, Tomac might have pushed harder to battle Marvin Musquin for second in that third race, but he didn't have to. Third was enough.
Why was Anderson penalized even though he lost so many positions while running off the track? We talked to Mike Pelletier, the AMA Supercross manager, this afternoon to get an explanation. The supercross rulebook says that if riders are found to have gained an advantage while riding off the race track, they will lose any positions gained, and then an additional position. Anderson didn't gain any spots, so he was only penalized the one additional position.
Pelletier explained that gaining an advantage doesn't only mean gaining positions. It was still faster for Anderson to ride down the side of the track and re-enter at the end of the rhythm lane than it would have been for him to stop and re-enter the track exactly where he went off of it—at the start of the rhythm lane. The race director determined it was an advantage, and thus the one-position penalty was put into play.
Anderson had his own take on this in the post-race press conference.
"In the rulebook it says you're not allowed to gain positions and you've got to enter the track at the safest spot," he said. "So, I didn't gain any positions. I lost five, and I entered at the safest spot. So the rulebook gets personal preference for those guys, I guess."