Fantic USA Announces Partnership with GNCC Series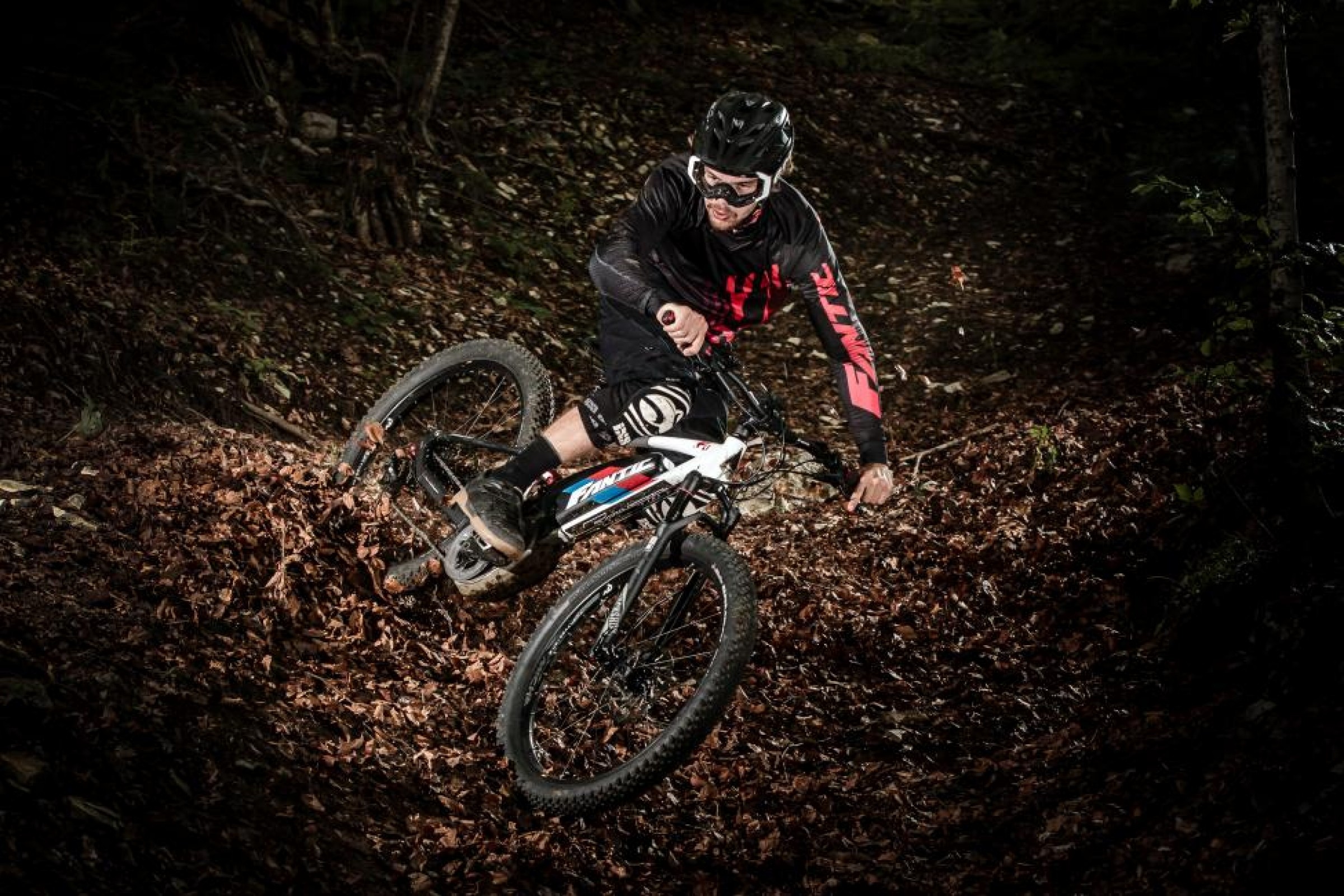 SAUSALITO, Calif. — Fantic USA is proud to announce a partnership with Racer Productions, organizer of the Grand National Cross Country Series (GNCC) for the 2018 season. Fantic USA will display and activate with MotoTees at each round, providing demo bikes for racers and fans to test out their industry-leading e-bikes before purchase. The bikes will be on hand at the upcoming Camp Coker Bullet GNCC in Society Hill, South Carolina, from April 21-22.
With the emergence of e-bikes over the last few years and several amateurs and pro racers previewing the GNCC courses on pedal-assist bikes, it is a natural evolution to get involved with this prestigious off-road series. Racer Productions has been successfully organizing the GNCC series for over four decades, and Fantic, a well-established motorcycle company with a focus on electric transportation, is the perfect match.
For the remainder of the 2018 GNCC series, you will see the Racer Productions staff ride around the facilities on Fantic Bicycles, and you will have a chance to rent or purchase Fantic Bicycles through our team, which will offer sales and service at the MotoTees display at each event. Don't miss your chance to have an advantage by previewing the course on your new Fantic e-bike.
"We are thrilled to add a new partner to GNCC, especially a partner like Fantic USA in the new and rapidly growing category of e-bikes. When you look around a GNCC event, the number of bicycles may easily outnumber the amount of motorcycles and ATVs, with more and more of them being e-bikes each round," Nick Koester, marketing director of Racer Productions, said. "Being able to work with such a well-respected person in our off-road racing industry like Stefy Bau on this new partnership makes this even more exciting. We look forward to growing the Fantic partnership and the prospect of the e-bike market in general."
"Being a former WMX National Champion and having competed in the GNCC series back in the day, I was so happy that we found a way to get back to the sport I love with a product that will make life a little easier for all the riders," Stefy Bau, CEO of Fantic USA, said. "The pedal-assist bicycle technology is the new trend on the market, and many riders use it for different reasons: overseeing the course, training on them, using them as a recovery tool, using them as the new pit bike, and more. I'm very happy that we were able to come to an agreement with Racer Productions and John Ayers of MotoTees so we can bring this new technology directly to you at the races. The moto and off-road racing family is my family and it feels so good to be able to give back...and we have a surprise for the end of the season."
"We are looking forward to adding Fantic USA e-bikes to the MotoTees and Gear Superstore display at the GNCCs the rest of the season. Having spent a career in motorcycle racing and now as an avid mountain biker myself, I am especially excited to represent and sell Fantic USA e-bikes," John Ayers, CEO of MotoTees, said. "These would have been extremely helpful during my racing career!"