Daytona, FL
Daytona
Monster Energy AMA Supercross Championship
Wilson Fleming probably isn't a rider you've heard much about. New to Monster Energy AMA Supercross, Fleming competed in just the third supercross event of his young career last Saturday night at Daytona International Speedway—and qualified for his first 250SX main event. Curious to learn more, we decided to hit him up for this week's installment of Privateer Profile.
(The following interview was conducted via iMessage and has been lightly edited for clarity.)
Racer X: Hey, Wilson, to begin, introduce yourself a little bit for those who don't know you.
Wilson Fleming: My name is Wilson Fleming, I'm originally from New Canaan, Connecticut, and I'm currently living in Cairo, Georgia. I'm 21 years old and I've been racing for about 15 years!
This is your first year as a professional, correct? Tell us how you got here.
Yes, that's correct! Well, it all kind of started the same way it has for a bunch of other people, with a PW50. My dad never raced but rode some trails with some of his friends up in Vermont. From there I kind of just rode locally up until I was about 13, when we started to try for Loretta's. We still only got to practice a couple times a week at a local club track, being that I was still in school. It wasn't till 2014 when I finally qualified for my first Loretta Lynn's, which was a huge moment for me and my dad since we were trying for so many years. That was the same year I graduated public high school as well, so the timing was perfect to head down south to a training facility and start doing some of the amateur nationals for the first time.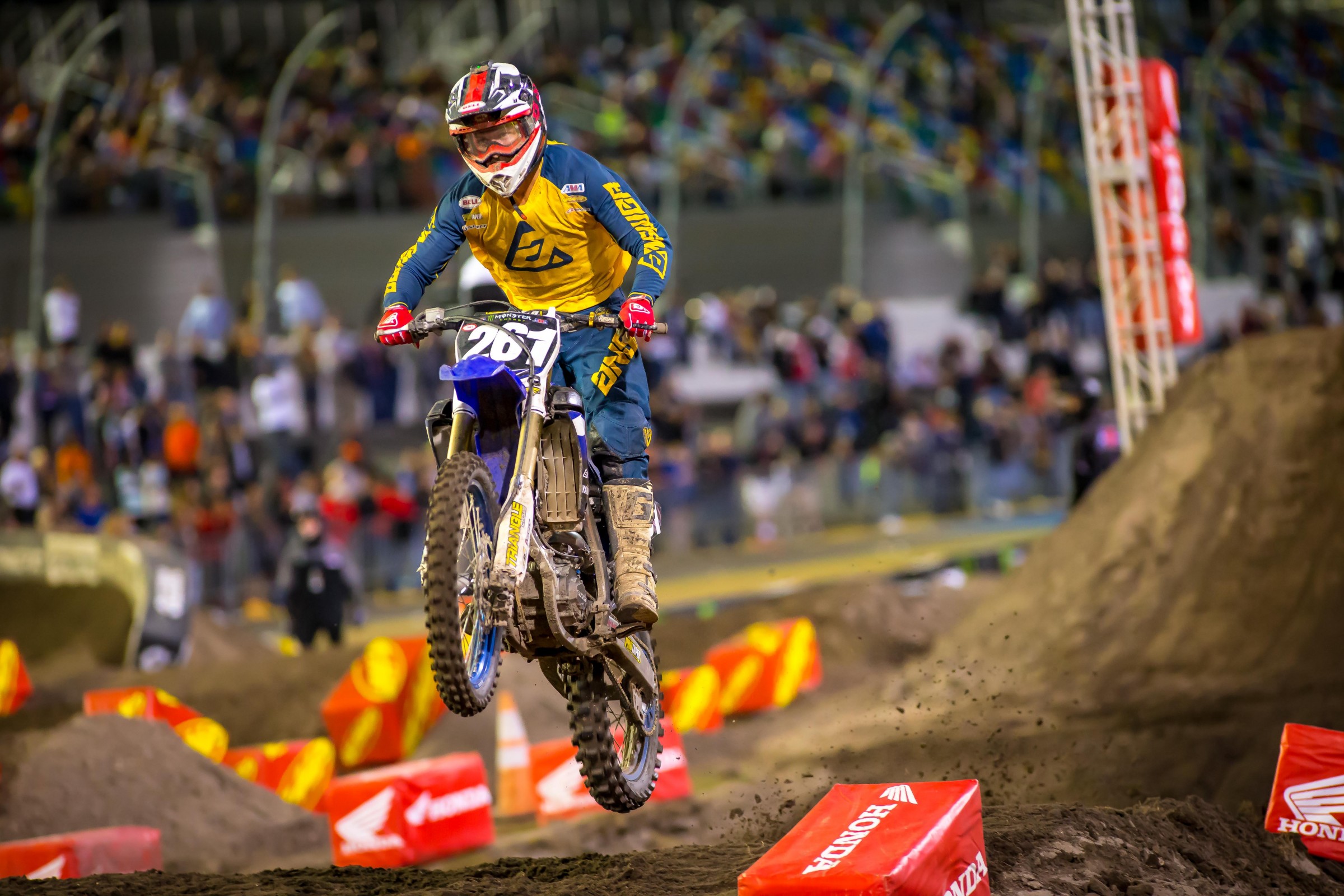 I gained some skill from MTF [Millsaps Training Facility] and at only my third year being at Loretta's in 2016, I won a title in 450B limited! That year I also won a title in 450B at Daytona [Amateur Supercross] and a few more at [amateur] nationals, so that was kind of my breakout year, which was huge because I think if I didn't do well, it was going to be time for me to move on from racing. From there I raced A class in 2017 and didn't have great results at all besides an eighth in 250A at Loretta's, but I didn't get to show my potential. After being overshadowed for a while, I figured it's not worth it to keep racing amateur, so we went and got our supercross license and started to race some supercrosses!
You started this year in arenacross, right?
Yes, I did. Me and my new trainer Dylon Turner made huge gains in the late months of 2017 and I definitely had the speed at the practice track to go win a few of those. It was unfortunate that I wasn't able to show my speed in the races, but once I got my points, I was definitely ready to hit some supercross races because the wider tracks seemed to suit my style a little better.
You mentioned that you won an amateur title at Daytona's RCSX. Did that boost your confidence at all racing there as a pro?
Yeah, for sure. The track is definitely way different for the pros, but there's something about the whole place and the dirt that I really like. I qualified decent, too, so I knew if I just raced the track, I would be able to do well.
And you made your first main event. Congrats on that. Let's talk about it.
It was an unreal feeling, for sure. I was running eighth in the heat and [Lane] Shaw kind of messed up one of the turns and I had nowhere to go and went down, which meant I had to go to the LCQ, which is always nerve-racking, but was able to get a decent start and work my way up to third. I was pretty pumped after that, but I tried to focus on doing my best in the main because that's what counts. Unfortunately, I wasn't really able to do that, haha. I was happy with my finish, but not with how I rode at all. I wasn't really treating it like a race, which was my fault, but the track was so gnarly I was happy to come away with a top-15. I know for sure that if I race for the whole 15 minutes that I'll be a top-ten guy with who's in the class right now. Just need to keep grinding.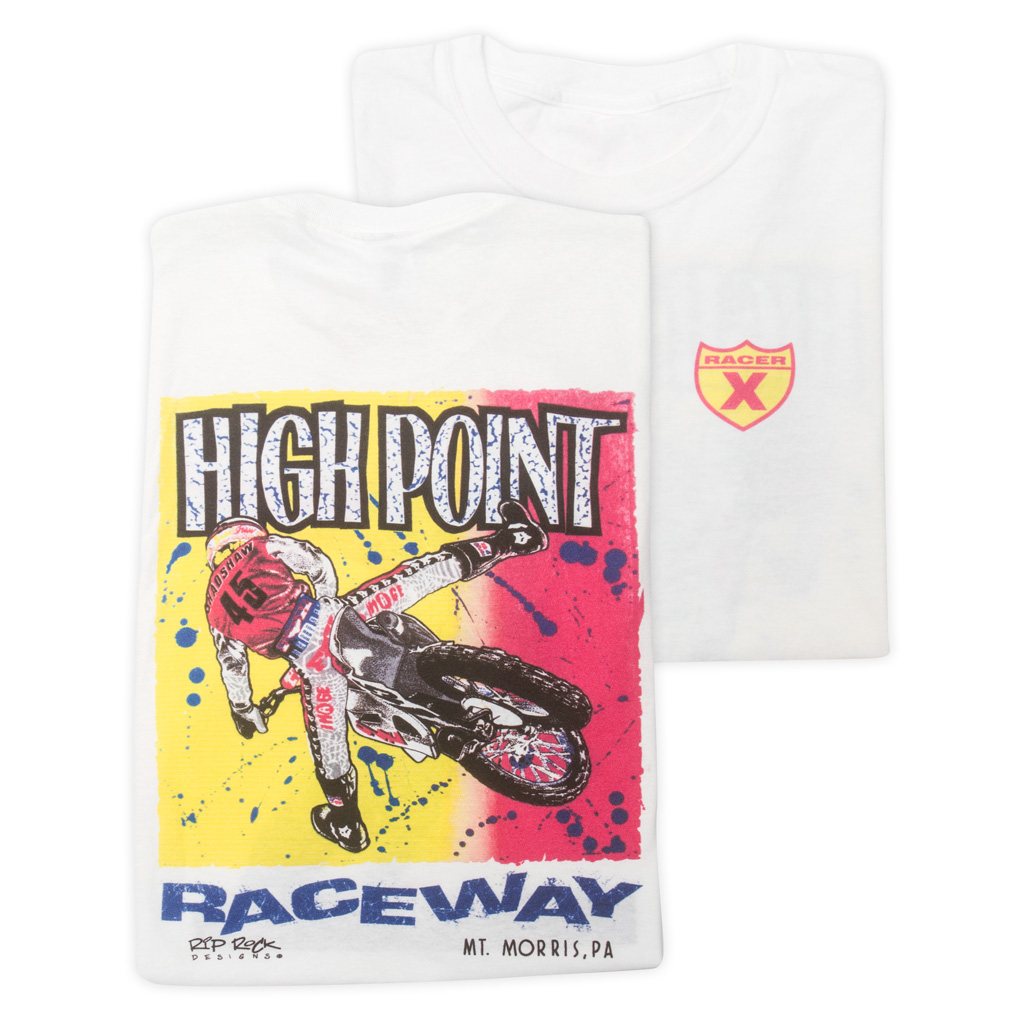 The LCQ wasn't without a few moments of "woah, hold on," though, huh? It got a little sketchy, but you held on to the spot. What was your thought process during that LCQ?
Yeah, for sure. I watched the race back and I was like, what the heck was I doing, haha. I'd say the first two laps where I put myself in a qualifying position were decent, but after that I started thinking, "Just stay up, just make it to the finish," which shifted my focus and made me have a few sketchy moments. With how the track was, if you weren't 100-percent focused, it could come up and bite you, and it almost did. It's never a fun time being in any LCQ.
Nevertheless, you made the main. Describe the emotion of lining up for your first supercross main event.
It's truly surreal. I think everyone, even the guys who have been in hundreds of mains, will agree that there's no other feeling like it. Especially Daytona, it was just crazy. I work so hard for it, so it's nice to see the hard work pay off.
You put out a post on Instagram referring to how small your support system is and that you'd love to run someone's logo. Tell us a little about your program and the work you've been doing.
For sure, right now it's just been me, my girlfriend Avery, and one of my longtime best friends Vinny, who actually races in the arenacross series, but since they were on a break he helped me with my bike and everything else. It's a small group, but I'm super grateful for them because of how selfless they are to support me. I also just recently started training with Dylon Turner, who works with Jeremy Martin, Jayce Pennington, TJ Albright, and myself. It's been an amazing time so far, and I feel like the work we've been doing has really been suiting me for my body type and how I ride. I know some people don't get to ride more than once a week, so I'm extremely thankful that my mom and dad support me in this long journey. As for my shrouds, I talked to Austin from MGX, who is a great guy, and told him that I kind of wanted a stock look on my bike because I figured it might grab some attention, and it kind of worked out.
Do you actually train with Jeremy Martin? Are you riding with him regularly and stuff?
Not at the moment, no. Dylon's known Jeremy for a long time and worked with him when he won his first outdoor title and is just starting to work with him again on the weekends at the races. But sometimes I'll be like, "Well, what would Jeremy do through here," or "Where would Jeremy be making time up on me." Dylon's a really smart guy, so he's able to tell me those things. Right now, we're currently at GPF [Georgia Practice Facility], and it's been great riding with Jayce and TJ. We all help each other out on the track and push each other to be better since we're all close in speed. Unfortunately, Jayce just broke his foot and got surgery today and TJ is recovering from a cracked tibia/fibula, so it's just been myself out on the track recently.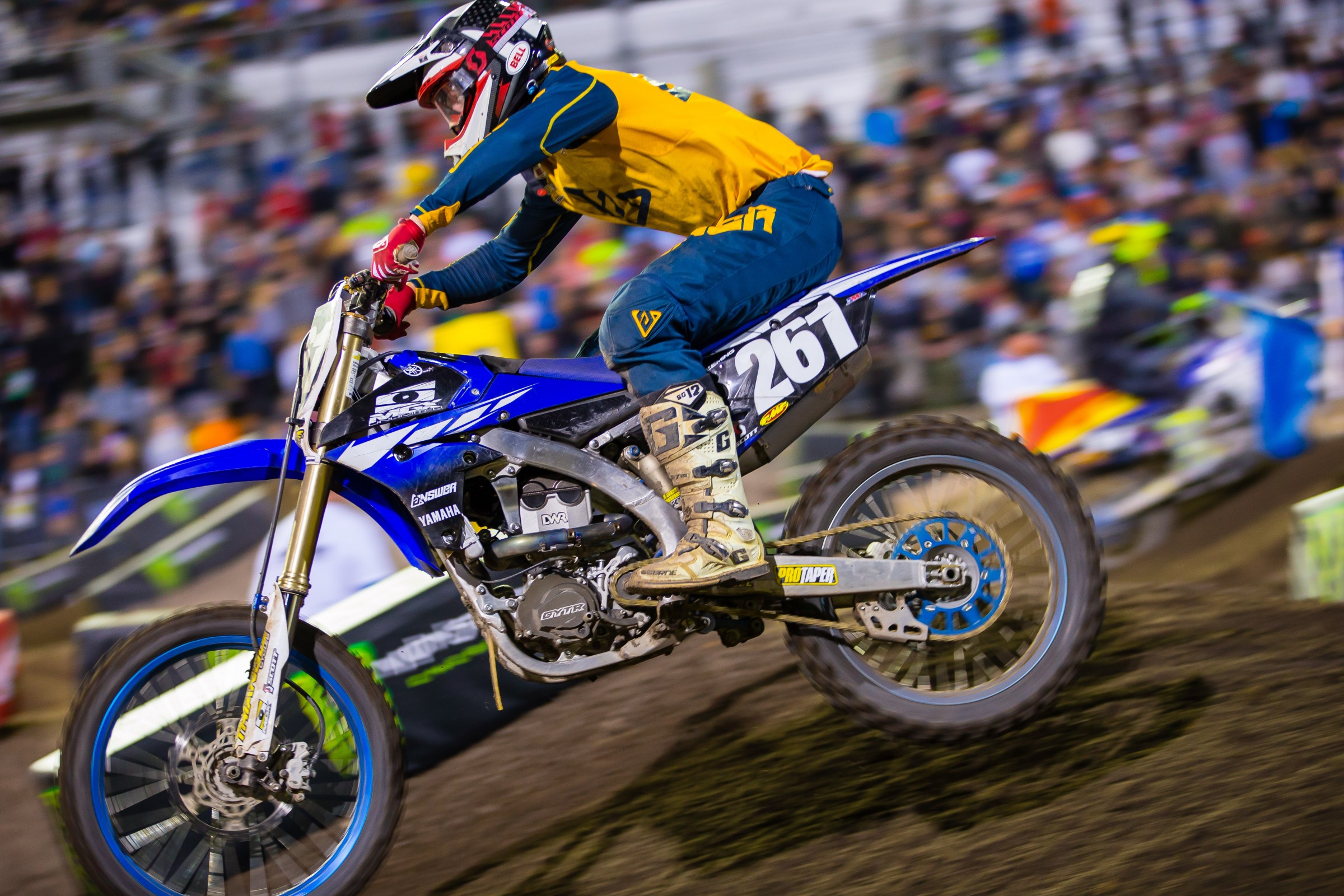 Let's talk goals. What do you hope to accomplish or improve on by the end of the season?
My goals for the rest of the season would be to keep improving in my riding and racing skills. I think all too often we as racers wrap our heads around results, and of course they are important, but if I go to St. Louis and get a 15th but my personal performance is better than how it was at Daytona, I'll be happy with that. But when it does come to results, a top-ten is what I'm shooting for in St. Louis. There's a few fill-in rides available and I'd love to land in one of those spots. I'd also like to improve on learning the tracks faster—not so much the rhythms, but being able to get my drive points down and be more comfortable on the tracks faster.
I know you mentioned your supporters previously, but go ahead and run down the sponsors you do have and we'll let you enjoy your evening.
I know on the broadcast it said I had no sponsors listed, but there are some companies that have been really good to me and I appreciate all of their help. Bell Helmets, Answer, Scott Sports, EVS, Pro Taper, FMF, MGX Unlimited, Rekluse, Mind FX, Red Ace Organics, TCD Suspension, RK Excel, Ryno Power, my whole family, my girlfriend, and my trainer Dylon Turner.