Husqvarna Extend Thomas Kjer Olsen, Thomas Covington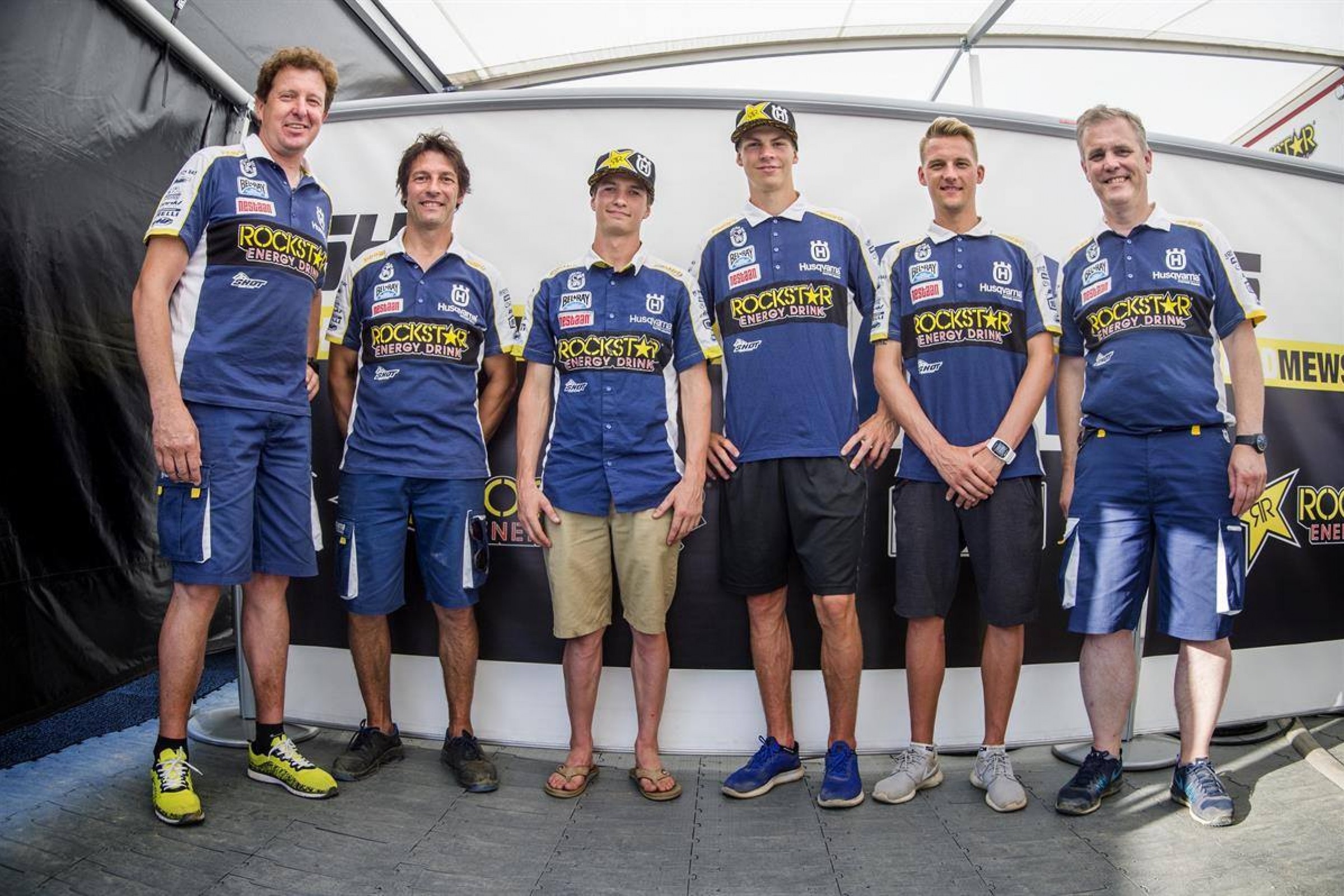 Rockstar Energy Husqvarna Factory Racing has come to terms on contract extensions with Thomas Kjer Olsen and Thomas Covington.
After winning the EMX250 championship in 2016, Kjer Olsen, the 20-year-old from Denmark moved up to MX2 in 2017 and is currently third in the championship. Husqvarna is keen on keeping their young star and have signed him to an extension through the 2020 season.
"I'm over the moon to be continuing my career with the Rockstar Energy Husqvarna Factory Racing team," Kjer Olsen said in a statement. "I've been working really hard and the results we've been getting this year show we're in a very good position. To remain with such a well-organised and professional team for another three ears, I strongly believe this will allow me to take my performances to an even higher level. I'll continue doing my best for podium results and race victories this season and then the plan is to come back even stronger in 2018. Taking one step at a time my focus is to improve on my speed while staying as consistent as possible. If our goal for the current season has been the MX2 class podium, in 2018 I believe I could be a strong contender for the title."
Husqvarna also announced an extension with Covington that will keep the American on the team through the end of the 2018 season. Covington is currently sixth in MX2 points and was victorious at this year's MXGP of Mexico.
"I'm really excited to be staying with the Rockstar Energy Husqvarna Factory Racing MX2 team and Jacky Martens for another year," said Covington. "Things have been going quite well for us and I believe there is a very strong connection with each member of our team. Together with my teammate Thomas I think we will make a very strong team for the coming season. We've made some big improvements with the setup of the FC 250 recently and we will keep working on the small details. The results have started to show the hard work we're all putting in and the goal is to keep that momentum going. If we keep doing what we do, trying to remain consistent, I believe there will be more race victories coming our way in the near future."