Cole Seely Injury Update [Update]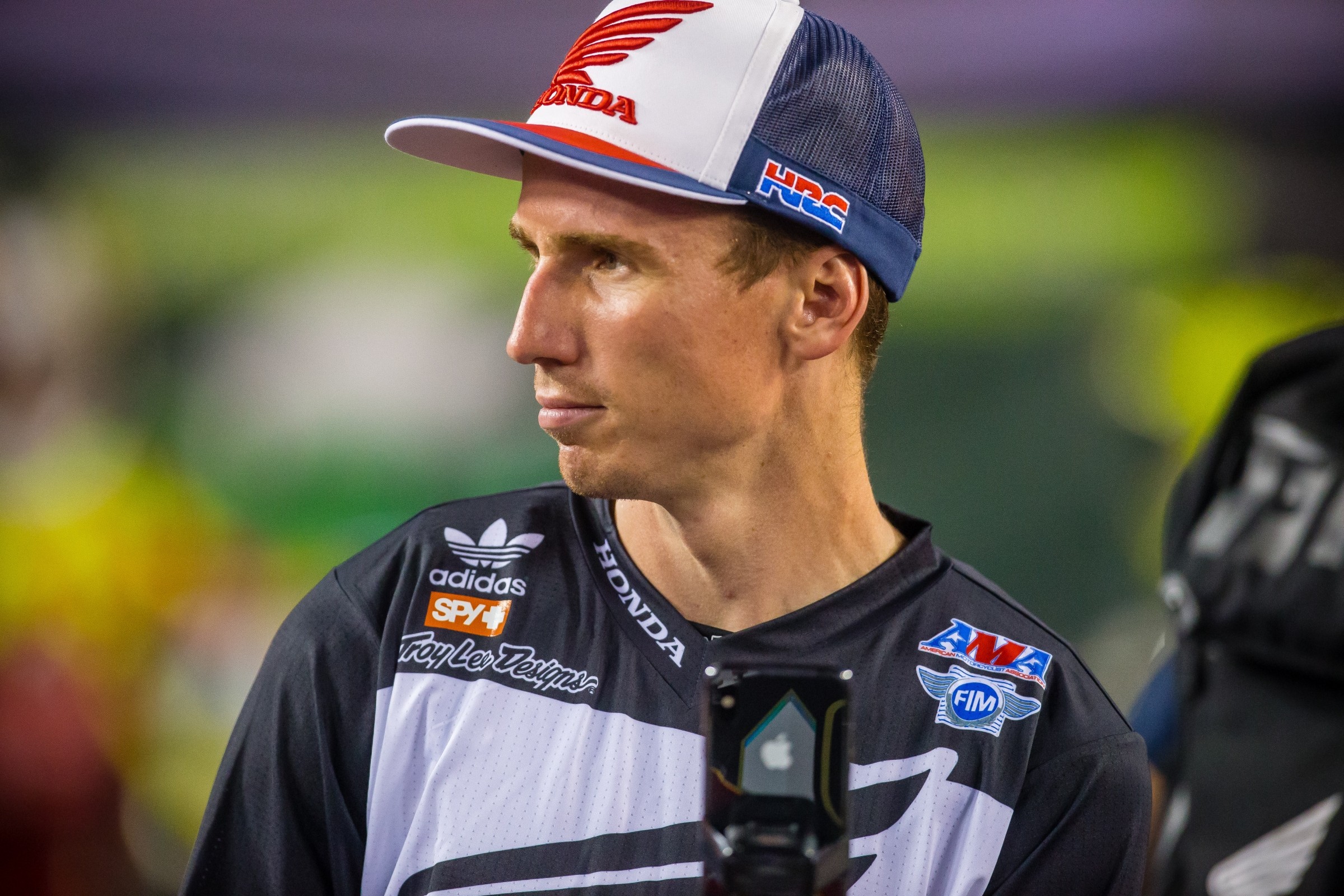 The hits keep coming for Team Honda HRC, as Cole Seely mistimed a rhythm section in his 450SX heat race and went down hard. He was unable to get up under his own power and the race had to be red flagged and restarted.
The team just released this update on Seely via the @HondaPowersports Twitter account:
Honda Powersports @HondaPowersprts
After being evaluated at the local hospital, it has been confirmed that @coleseely14 suffered a fracture to his pelvis and tailbone. He will undergo surgery tonight and more details will be released as they become available.
Honda also lost Ken Roczen to injury two weeks ago. We'll continue to follow Seely's progress with updates as they become available.
[Update: Monday, Feb. 26]
Honda released further information today regarding Cole Seely's condition following his crash in Tampa on Saturday night.
According to the team, "Seely had sustained fractures to his sacrum and the left and right sides of his pelvis. He underwent an initial procedure Saturday evening to realign the pelvis. On Sunday, a more extensive operation was performed to repair substantial damage to his abdominal wall, fixate the pelvis with a large plate and screws, and insert a screw on each side of the sacrum."
Initial prognosis is for eight weeks of non-weight bearing. He is scheduled for a follow-up appointment in 10 to 14 days.
"We're extremely disappointed to see Cole's season come to an end like this," said team manager Erik Kehoe. "Things were going well up until this weekend. He was second in points and continuing to improve each week, so it was only a matter of time until he would have gotten a win. This is the hardest part of our sport because it never gets easy seeing one of your riders hurt. The entire team and everyone at Honda wishes Cole the best for a speedy recovery."