The Monster Mile: Monster Energy Joins GNCC Racing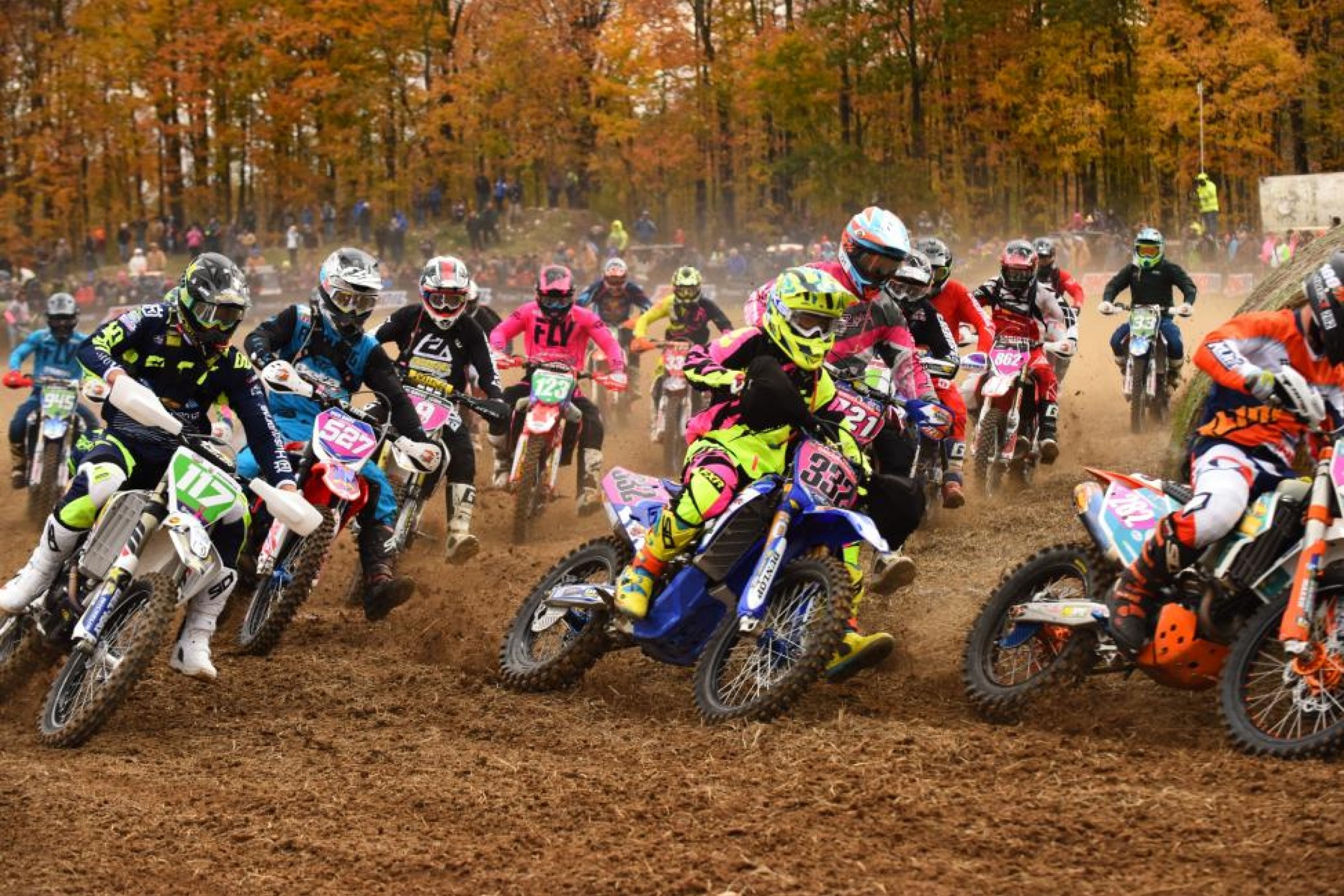 MORGANTOWN, W.Va. — Racer Productions, producer of the AMSOIL Grand National Cross Country Series (GNCC) an AMA National Championship, is proud to announce a new partnership with Monster Energy. The popular energy drink and lifestyle brand will serve as the official energy drink of GNCC Racing.
Based out of Corona, California, Monster Energy has been immersed in action sports since the drink's inception in 2002 and will be furthering its support of the racing industry as it branches out to the off-road community. Retail partners located in close proximity to GNCC events will work with Monster Energy to help promote upcoming GNCC events and raise awareness for America's premier off-road racing series.
Monster Energy plays a vital role in sponsoring individual athletes and race teams and will back the newly announced Team Babbitts/Kawasaki/Monster Energy team, featuring reigning FMF XC3 125 Pro-Am GNCC champion Jason Thomas. Thomas will focus on securing his third title in the XC2 250 Pro class aboard his Kawasaki KX250F in the 2018 season.
Monster Energy will also be bringing musical entertainment to three different GNCC rounds, including Camp Coker Bullet, Snowshoe, and Ironman. Each concert will be included with gate admission and held on Saturday night so all ATV, UTV and motorcycle riders can enjoy.
Finally, the roughest, toughest section of each racetrack will be deemed the "Monster Mile" in the 1 p.m. races. Fans will flock to the "Monster Mile" to catch the pros and top amateurs challenge the section, while Racer TV viewers will be able to watch from their tablet, smartphone or computer.
"Motocross, supercross and all off-road motorcycle racing is not only hugely important to Monster Energy—it's who we are," Dave Gowland, senior director of motorsports at Monster Energy, said. "While watching the GNCC continue to grow dramatically in popularity and influence in recent years, we knew that Monster Energy needed to be involved. The GNCC is very much a participant-based form of motorcycle racing that draws thousands of racers to each and every event, and these people love to race, to ride, and to drink Monster Energy. The GNCC is our kind of racing and our kind of people, and we're totally excited to be a part of this vibrant racing series."
"Monster Energy has been a driving force of the motorcycle sport since coming on the scene more than a decade ago," Tim Cotter, Racer Productions' event director, said. "The Monster Energy claw is synonymous with motorcycle racing around the world. We cannot be happier to embark in a relationship with Monster Energy and GNCC Racing."
Catch all the action from the season opening VP Racing Fuels Big Buck GNCC on www.racertv.com. Live streaming of the pro races will be provided on February 24 and 25 at 1 p.m. EST, where Walker Fowler and Kailub Russell will begin their quests for repeat National Championships.
For more information on the GNCC series, visit the official website at www.gnccracing.com or call (304) 284-0084. Join the conversation on the series Facebook page, follow us on Twitter and Instagram, and be sure to always hashtag #GNCC.