Justin Cooper Injury Update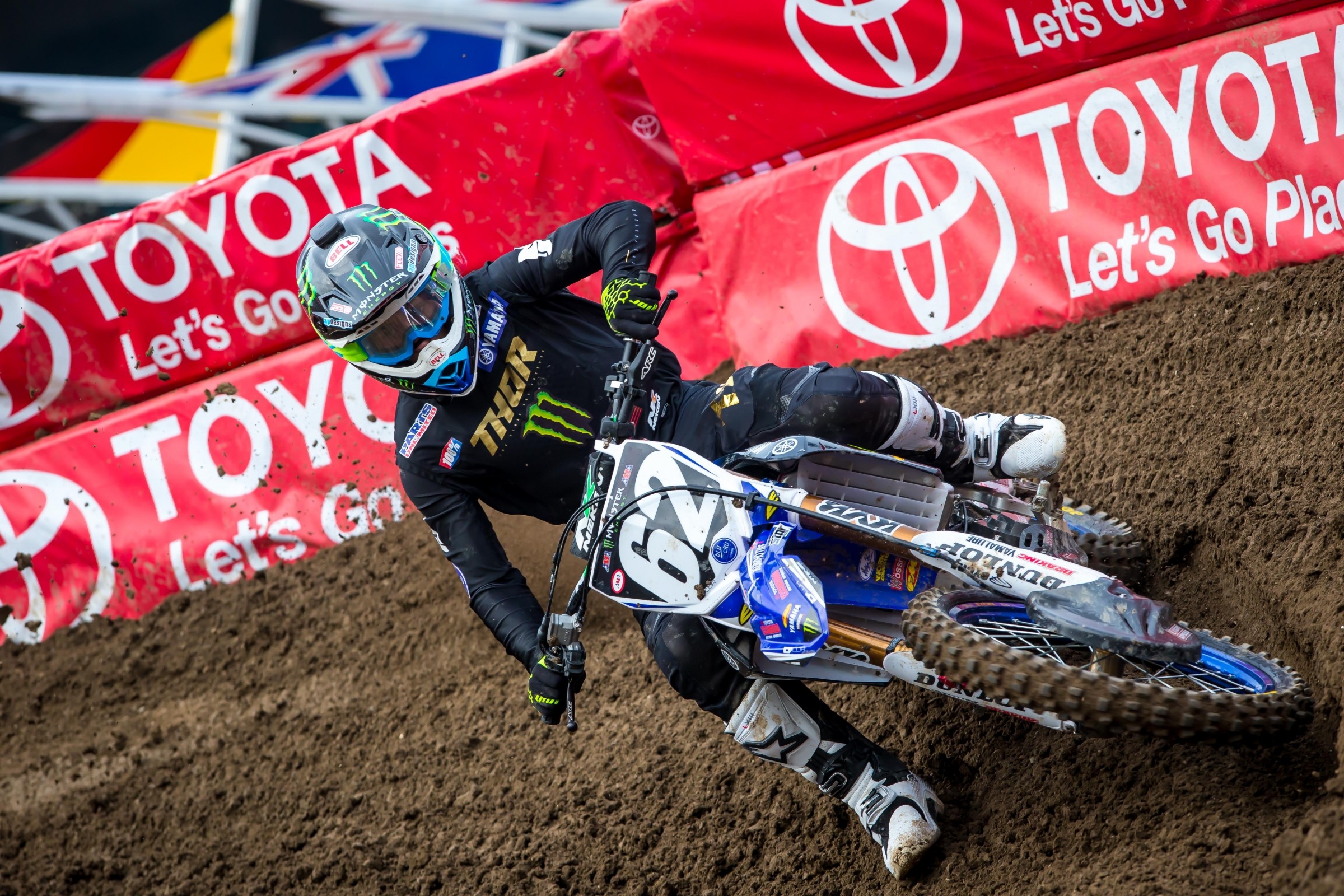 Although only a rookie, 2017 AMA Nicky Hayden Amateur Motocross Horizon Award winner Justin Cooper was rumored to be "flying at the test track" and a legitimate threat to make some real noise in Monster Energy Supercross this year.
The supercross learning curve is steep, though, and the Monster Energy/Yamalube/Star Racing Yamaha rider went down hard in the whoops during 250SX practice in Houston. The crash led to a red flag in a delay in practice until Cooper could be helped off the track by the Alpinestars Medical Unit. He did not return to the race track in Houston.
Justin posted an injury update on Instagram last night:
P4 in first qualifying session, 2nd session i suffered a concussion, broke 9 ribs (T2-T10) and broke 3 transverse processes also. Bummer because i was really enjoying the track and piecing it together quite nicely. Just a simple small mistake that turned disastrous. Good news is I'm doing great and will be back soon. Quite surprised with how good I'm moving around.
Cooper has served as an inspirational story because he stayed in New York during the winters as an amateur instead of moving south to ride and train full time. He even attended a year of college. His rags to riches tale lead many to root for his success, but for now, his foray into professional supercross is on hold.
We'll add more updates as they become available.