Houston, TX
Houston
Monster Energy AMA Supercross Championship
At Daytona last year, Ken Roczen made his first public appearance since his big crash at Anaheim 2. As part of Daytona's live announcing team, I interviewed Kenny on the podium, starting with, "Kenny, you guys were so ready for this season, and it's really unfortunate how just one mistake can change everything."
"Well, I wouldn't call it a mistake, more like a freak accident," Roczen said.
His words were telling. Yes, technically Kenny did make a mistake last year—he over jumped the landing of a jump every-so-slightly, his boot got caught in a rut, and that sent everything to hell. Yes, it was a mistake. What Kenny means by saying "freak accident," though, is that not all mistakes are avoidable at the highest level. The riders are trying to go fast—that's why they're good. Sometimes, stuff just happens.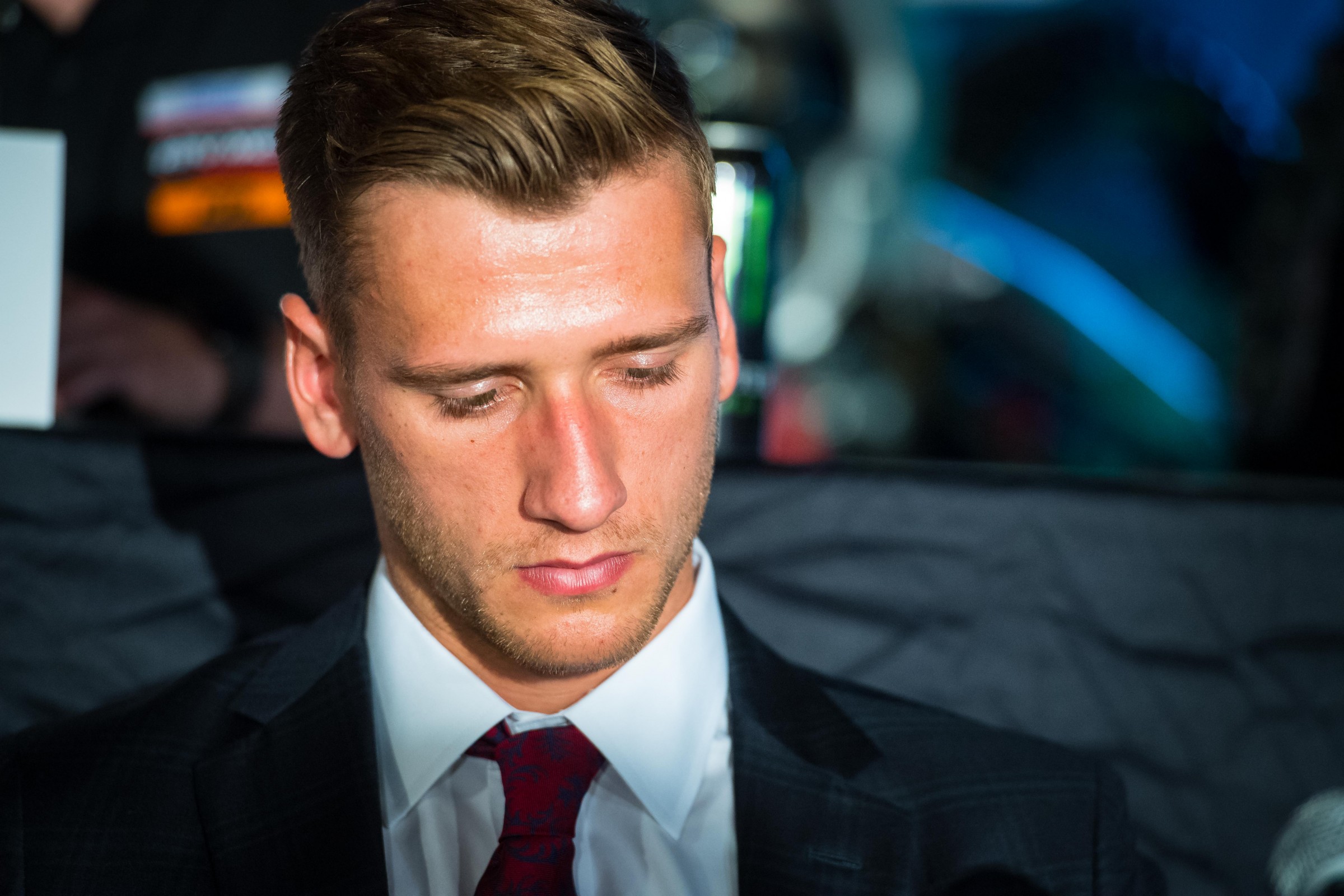 It's easy to forget that, because perfection seems possible. Ricky Carmichael and James Stewart literally logged perfect seasons in Lucas Oil Pro Motocross. Riders go through full calendar years without facing a mechanical failure-induced DNF. Ryan Dungey made a career out of competing at the front without making huge mistakes and virtually never getting hurt (and when he finally did get hurt at Thunder Valley in 2016, it set the stage for his career exit).
The top end of this sport has proven that perfection is within reach. With Dungey's ever-consistent career still fresh in the memory banks, the 2018 season is providing a serious contrast. Eli Tomac, Marvin Musquin, and Dean Wilson are now nursing shoulder injuries.
Roczen's not going to analyze Eli and Marvin's errors too deep. He already knows they're freak accidents.
"I think things happen," he says. "That's why I get sometimes upset with the people outside of our industry that think that we're robots and we ride on a train rail, because they always talk about mental mistake and mental this and mental that. But tracks change. Tracks are tough. Things don't always work out. So, I feel like it's never really calculated to 100 percent. You can see you make a mistake, but that's just part of racing. We're all pushing out there. That's just the instinct."
Tomac's scenario brings out even more criticism because he was holding a handy lead at Anaheim, which leads to the inevitable "back it down" chorus. Once you're in the lead, can't you slow down and minimize the risk?
Well, they don't have calculators on the handlebars. You can't just grab a dial and set your pace to 90 percent.
"Anybody that goes to a competition wants to do good and wants to go fast," says Roczen. "You're always going to go as fast as you're comfortable, but sometimes it just doesn't work out. It happened to Eli last weekend. It happened to me last year. It happened to Marvin this weekend. It can happen to anybody, really. It's just part of racing, I think."
"What's crazy is, it's just like little things," Anderson says. "It wasn't the track or anything like that; it was just little mistakes. It's tough."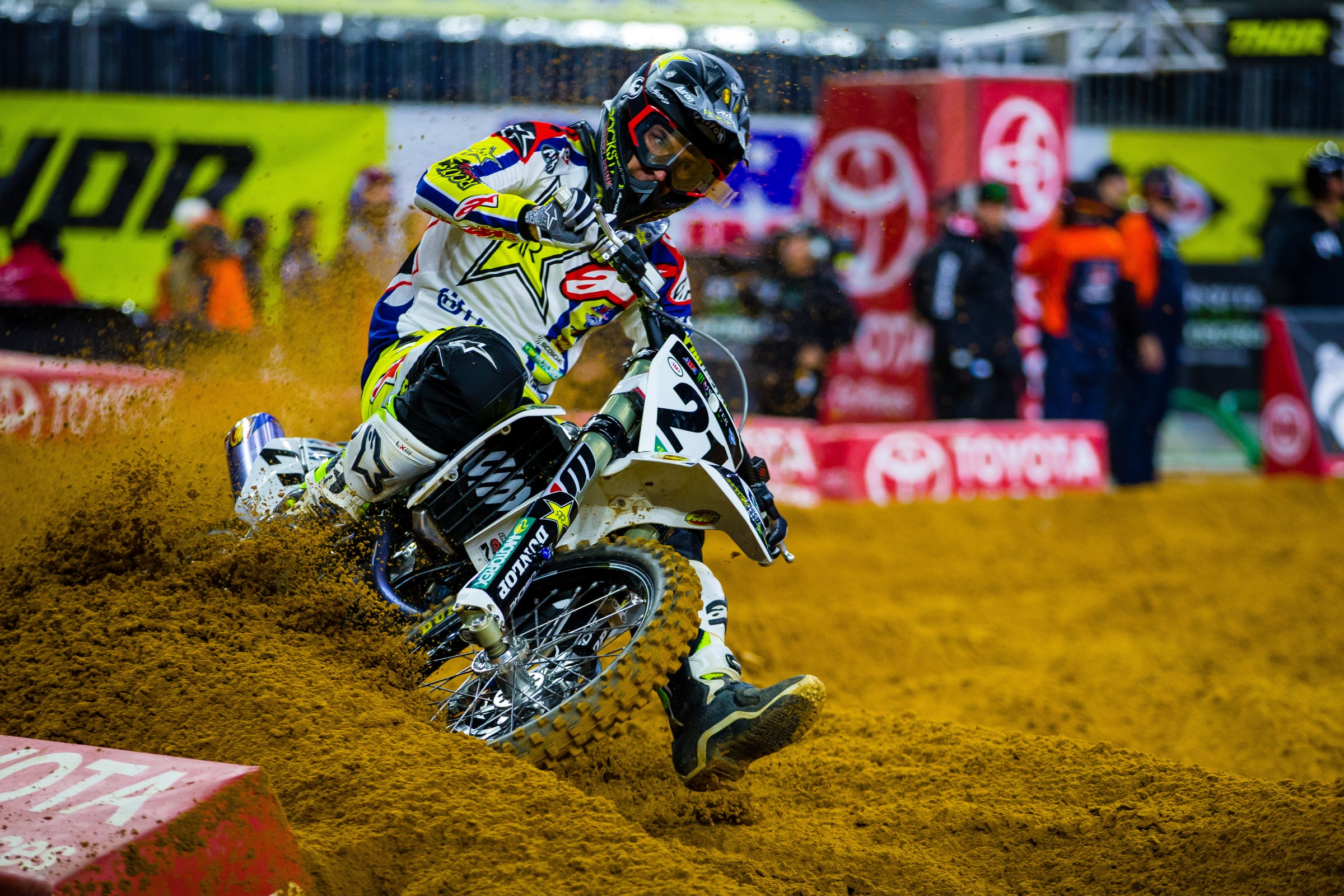 I'll try to help these guys out and explain it a better way. When a hitter strikes out in baseball, is it a mental mistake or just a swing and a miss, which is part of the game? When an NBA player clanks a three-pointer, is that a mental mistake or just a missed shot? Luckily, those misses don't result in injuries, and the game continues. Is there a category on a dirt bike for simply not executing an obstacle 100 percent perfectly and landing on your head?
The remaining combatants in Monster Energy Supercross will try to walk that line. Anderson's Rockstar Energy Husqvarna team has been preaching patience. When he got to Justin Barcia's rear wheel last week in Anaheim, the whole building braced for contact between two of the most aggressive riders in the game. They stayed away from each other—partially because both riders are trying to avoid those shenanigans this year.
"At the same time, as Kenny was saying, it's important for us to stay calm, but it's hard whenever you see the win in sight and stuff like that," Anderson said. "I feel like that's something that you've just got to learn. I feel like that's out of my character to be patient. So, it was cool that I kind of executed pretty well. I've got to just keep that going. These guys are going to be fast some nights, but at the same time, you got to still go for it sometimes."
They're going to go for it sometimes, and sometimes stuff is going to happen.