Stefy Bau is one of the fastest women motocross racers in the world. Born and raised in Italy, Bau won three world championships, holds two WMX (USA) championships, and a title from the prestigious AMA Amateur National Motocross Championship at Loretta Lynn's. In addition, she has also won seven Italian Championships.
During her career, Bau wasn't afraid to take chances or to challenge herself against the top racers in the world. She earned an AMA Pro Racing license and signed up for several Lucas Oil Pro Motocross and Monster Energy Supercross events, and has also raced the FIM Motocross World Championship events against the men. She came close to making the show several times, and proved that women could be competitive with the men.
Since her retirement, she has been involved with promoting the sport in several different capacities, and on a very global level. We recently had the chance to catch up with her.
Racer X: Thanks for chatting with us, Stefy. When exactly did you retire from racing?
Stefy Bau: Well, it wasn't really my decision to retire, but I had to. Back in 2005, I was riding at Davi Millsaps' house and I came up short on a pretty big jump. I basically destroyed both ankles. They were so badly broken that the doctor wanted to amputate my legs at my ankles. I dealt with that injury for ten years. Then finally in 2015, I was able to find a doctor to fix my leg. It was a very weird injury, several doctors assumed there was infection, but there was not. The doctor I found, it was the first doctor in ten years that could fix it. He was in Italy, so I had to go there for that. But now they are all fixed, but I do have a limp. But that's ok, I still have my legs and my feet.
So what are you up to now?
Today, I am CEO of Fantic Bikes USA. Fantic is an Italian company that has a deep history as a motorcycle manufacturer. We have been in business since 1968 and were mostly known as a trial and enduro company. We have won many FIM World Championships over the years. But three years ago, Fantic decided to get involved in the pedal assist bicycles and they started a new division for the company. For me, it was one of those things, I was in the right moment at the right time. They offered me the position to start and run the company in the USA. So I have been doing this since August 2016.
The development in electric bikes is very interesting and seems like part of the future when combined with the car and motorcycle technology. We are in early days right now with the technology, but where do you see that going?
It's a new world for me on the electric bike side of things. I learned a lot very quickly, and for sure, it is the future. The motorcycle community is getting ready for this and we are also here in northern California and close to Tesla and Alta. But with the bicycle, it's really fun. It allows people to ride for longer, and for people who are not in shape, it can help to get them active again. Pedal assist is a healthy opportunity for sure. I even started to see as a possible way for cross training for motocross, as it allows you to keep your heart rate consistent and build stamina. With an ebike you can control how much effort you put in, regardless of terrain. It's amazing and I see that the future has a lot more electric in it. It is going to take some time for the motorcycle community, but it is coming for sure. From my position, people should really get out and try a pedal assist ebike. It really is amazing and not just something that is for older or retired people. What an ebike does, it lets you ride for longer, the power assist helps you when you need it or you can dial it back and just pedal away.
Are you only bicycle right now or are you also bringing in the motorcycles as well? I know you guys have a really cool flat track style bike that I would think would be very popular here in America.
Our USA division is bicycle only right now; we have plans to maybe bring the motorcycles into America as well, but with emissions it's not as easy as you think. Our offices are located in Sausalito, California, and just above San Francisco.
What did you do between your arrival at Fantic and your retirement?
Well, I guess you could say that I was able to turn negative to positive, and with respect to my bad injury becoming something that opened some doors. I took a year to get better and to walk again. I then started working in the industry and became general manager of FIM Women's World Championship for Youthstream. I then moved to become an FIM official with the women's commission. I then opened a consulting company that helped brands establish a global footprint. And by that, I mean that some companies had very good products, but were having a hard time to open themselves to new markets overseas. So given that I know both America and Europe very well, I was able to help with this. I basically opened a bridge between Europe and USA. Some of the clients included Golden Tyre and Evans Cooling System. I even did some work in Japanese market. I also worked closely with UFO, as they were always a sponsor of mine when I was racing. But as things went I always tried to put business on one side of my racing, but that helped me to shape my skills once my racing is done.
What were some of your best memories from your career?
Well, for sure, I won three times the Women's World Championship in 1997, 1999, and 2002. And then also my two WMX titles, and one Loretta Lynn's title. Those were a big deal. But also it was a big honor to be the first woman to complete in professional supercross and motocross. I had a pro license for a few years. For me, the highlight of that was that I qualified for the Budds Creek Sunday program. I didn't make it into the motos, but back then you had to qualify on Saturday to race Sunday, and I did that.
But honestly, coming to the USA and winning a women's championship was a dream for me. As a child, I always said that one day I want to become professional racer in USA and to race supercross with best riders in world—that was a highlight of my career and I did it. I also raced a GP event and missed making the top 40 by two spots—that was another good one. I was ready as an alternate, but all of the 40 guys raced. Overall, I was lucky enough to do a lot of things and travel the world and inspire the girls. I did a bunch of schools after I got hurt, and I was able to transfer the passion and knowledge to a younger generation, which was also fun.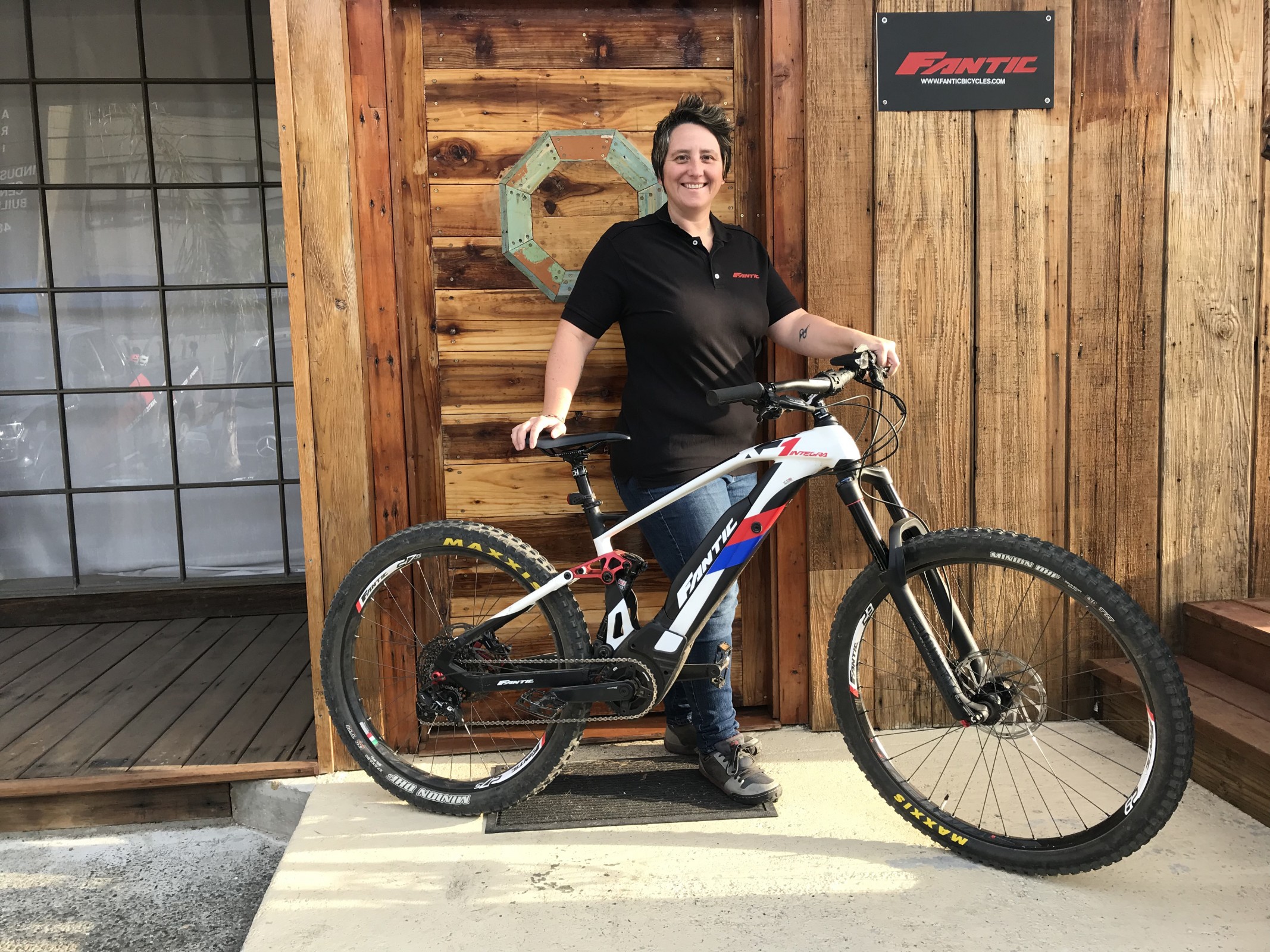 What do you think about the state of the sport now?
Racing is always racing, it is still my passion, and I cannot wait to see [Ken] Roczen in just a week or two. I know what he has gone through, and if he can come back, it will be truly amazing. I think he going to bring it all to the table. I was able to happy to see my countryman [Antonio] Cairoli win his ninth championship this year. The women's world championship is back to a level that is very good, and I am happy to see that. For the American women's championship, it is a little strange right now with some changes in the series. But when you are a rider, you are a rider and you should go where the best racers are. It is good to see that our sport is healthy.
Do you still attend many races today?
Yes, for sure, it has been my life since I was little girl. I go to as many as I can. I will be at Anaheim 1 for sure. And we are trying to get involved with pedal assist bikes at the GNCC events, so I have been to some of those. Motocross is my life, and I always try to go to races and keep that as part of my life.
Thanks for chatting, Stefy, and good luck with the Fantic gig.
Thank you! I just want to say that if you have not tried an ebike, but you like to ride mountain bikes, it is something you should try. My company is at fantic-bikes.com, but honestly the entire is very exciting, and it something that many people do not understand, but should get out and at least try out.