IB Corp Racing: $100,000 Sponsorship Package Up For Grabs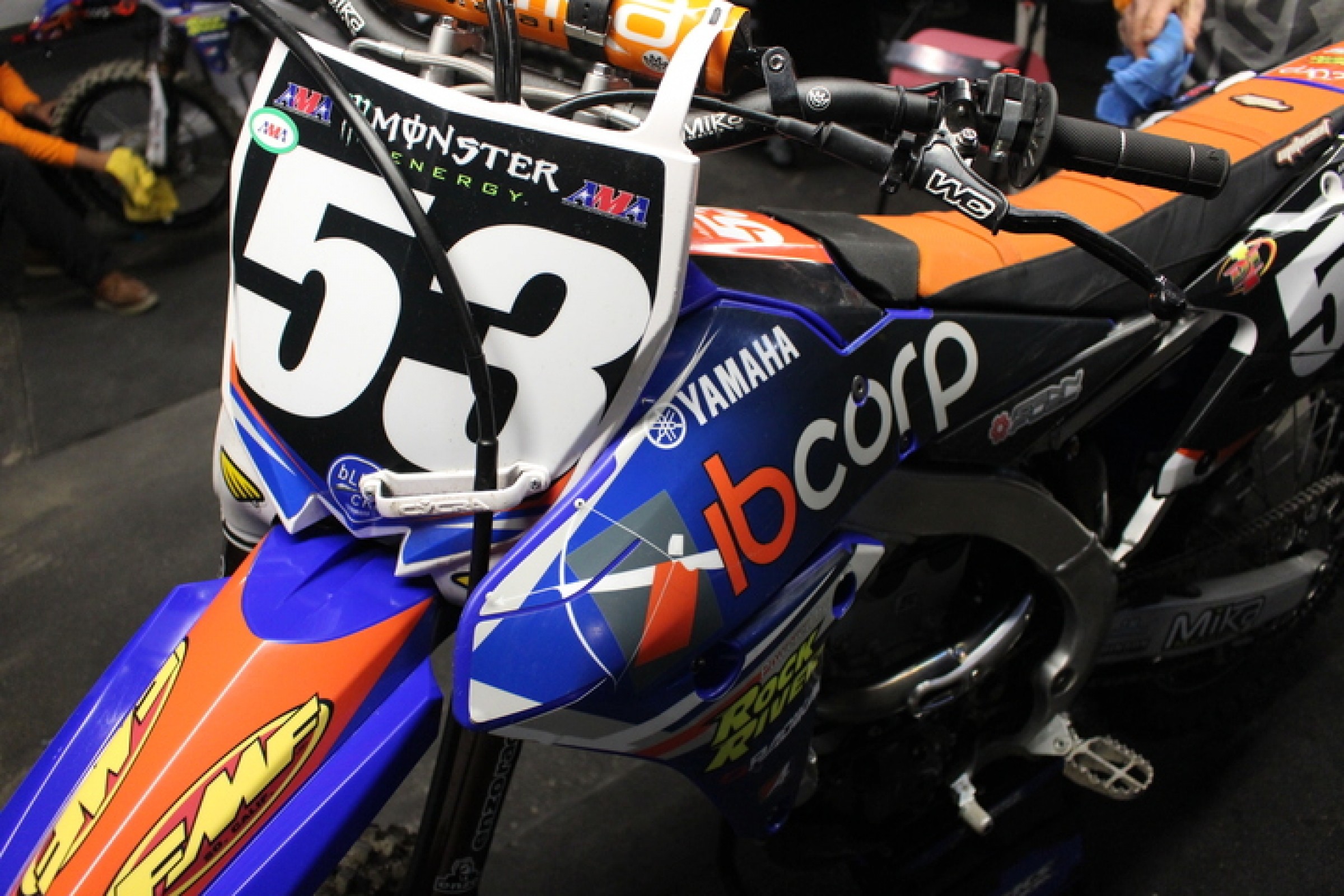 A new team rolled into the Monster Energy Supercross pits last year, IB Corp Racing, with the headliner of the act really being Ryan Hughes as team manager, along with a group of up-and-coming 250F riders hoping to make a mark. But Ryno told us this team would be an innovative one, hinting at the idea of an online reality show to decide who gets to ride on the team.
Looks like that idea has come to fruition for 2018, as the team will field a three-rider unit for 250SX West Region, featuring Justin Hoeft and Martin Castello, along with a third rider to be determined.
How will they determine the third rider on the team? Via video submission. The team will then select a few prospects and put them to the test under Hughes' watch, and record it all for the show. One rider will get picked to get a spot on the team in 2018.
Check out these details from the team press release:
Racetrack Supercross® is offering a unprecedented sponsorship package to compete in the 2018 Monster Energy Western Regional Lites Championship Supercross® on the IB Corp Race team by way of a contest. This is something that has never been offered before; we are confident that this will bring an edge to the industry.
Ryan "Ryno" Hughes, World Renowned Professional Motocross Athlete for over 25 Years will be the head coach. With Ryan's drive, passion and past success with this team we know that we'll be bringing the heat to the track.
Renowned engine builder Jamie Ellis, owner of Tw1sted Development Racing, Inc., will be the team manager. Former Crew Chief of the 2014 West Coast Supercross winning team (Rockstar Energy KTM at the time, with Jason Anderson); he has built Tw1sted Development into a premier engine supplier for those competing with all factory teams.
The Contest: THE DEADLINE TO ENTER IS NOVEMBER 15TH AT MIDNIGHT
We are looking for the next Supercross champion. For a chance to win a $100,000 sponsorship package submit a video telling us why you have what it takes and why you deserve to be on the race team. If selected, you can join an elite group of riders that will train with one of the toughest, most competitive riders ever--Ryan "Ryno" Huges--at the IB Corp Racing facility in Southern California.
Link to submit contest entry.