Thomas Covington Suffers Torn ACL at Motocross of Nations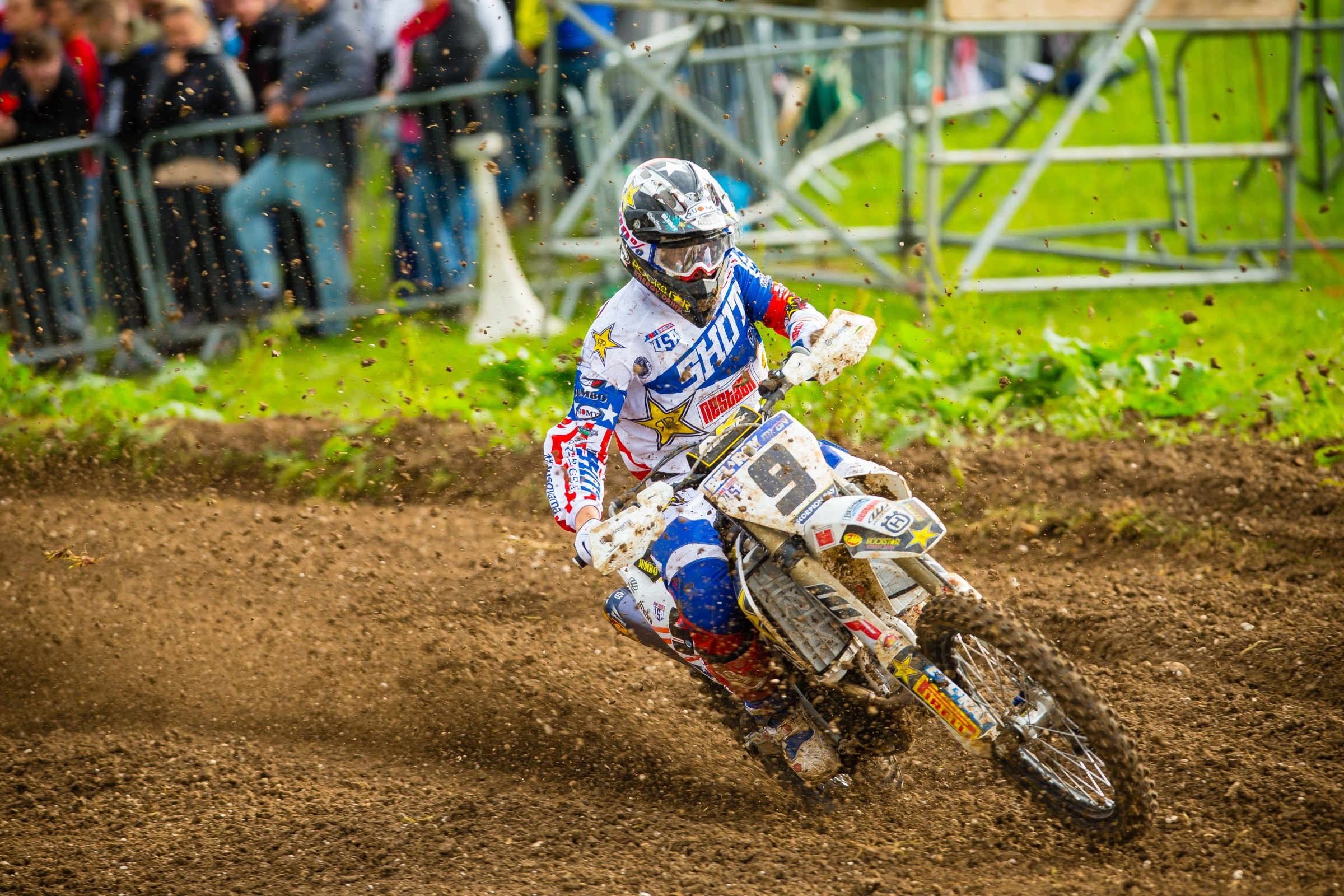 Winchester, United Kingdom
Motocross of Nations
Motocross of Nations
Thomas Covington announced on his Instagram page today that he suffered a torn ACL in the qualifying race on Saturday at the Motocross of Nations in England. According to Covington, he will undergo surgery tomorrow morning (Wednesday); no timetable on a recovery has been announced.
Despite the injury, Covington competed in both of his motos on Sunday, but was plagued by crashes and went 22-17 in the Open Class. In his post, Covington wrote that he was riding in "quite a bit of pain on Sunday."
"Some bad news this morning guys," he wrote. "I've just left the doctor and found out I tore my ACL in the qualification race Saturday in England. I had quite a bit of pain Sunday but didn't want to accept it. Only wanted to focus on getting USA to the podium. I'll be having surgery tomorrow morning and starting recovery as soon as possible to be ready for the 2018 season!"
Following the race, Covington told our Adam Wheeler that he was headed back to Belgium after the race to begin preparations for the 2018 season, where he is expected to contend for a title in the FIM Motocross World Championship MX2 Class, and that he was excited to begin the off-season healthy.
"I'm heading back to Belgium and will be hitting it hard in the off-season," he said. "We are going to do a bit of testing. I'm not taking too much time off this year. I'm healthy and in good shape. I'll be focusing on my weaknesses and trying to turn them into my strong points. I think we have a good plan for that with Joel [Roelants] and Jacky [Martens]. So the focus is already there for the world championship."
The injury will obviously delay his preparations for the start of the 2018 season, which is set to begin in Argentina on March 4.