Unadilla Motocross
New Berlin

,

NY
Unadilla
Lucas Oil AMA Pro Motocross Championship
Welcome to Racerhead and welcome back to racing. After a weekend off the Lucas Oil Pro Motocross Championship is back up and running at one of the most well known motocross tracks in the world, Unadilla in New Berlin, New York. It's the beginning of a three-week sprint to the finish that will include Budds Creek next Saturday and then the Ironman finale 15 days from now. And for some, there's one more race on the horizon, the Monster Energy MXGP of the USA. It should be an awesome month of moto.
Kawasaki's Eli Tomac (450) and Husqvarna's Zach Osborne (250) have each begun to put the finishing touches on what should be new #1 plates—Tomac is 32 points ahead of Blake Baggett while Osborne is 74 points clear of Jeremy Martin. Third place Alex Martin is just seven points behind his younger brother, but he will once again sit out this weekend with a nagging injury. And fourth place Joey Savatgy has been on a hot streak, but he's nearly two races down on Osborne in the standings.
If you haven't signed up for the NBC Sports Gold package to watch the races stream live and commercial-free online, they have dropped the package prize to $24.99 for the last three rounds. You can learn more here.
We will see a couple of fast young prospects make their professional debuts tomorrow, including New York's own Justin Cooper, winner of the Nicky Hayden AMA Horizon Award at Loretta Lynn's last week, as well as Michigan's Joey Crown. Cooper will ride for the CycleTrader.com/Rock River Yamaha team; Crown is a second-generation racer—his dad Matt scored a handful of points as a professional in the early nineties. And speaking of the nineties, Nick McCabe just called from the track at Unadilla and is back again with his 125. You can bet he'll have as many fans as anyone as he tries to qualify for the 250 Class tomorrow.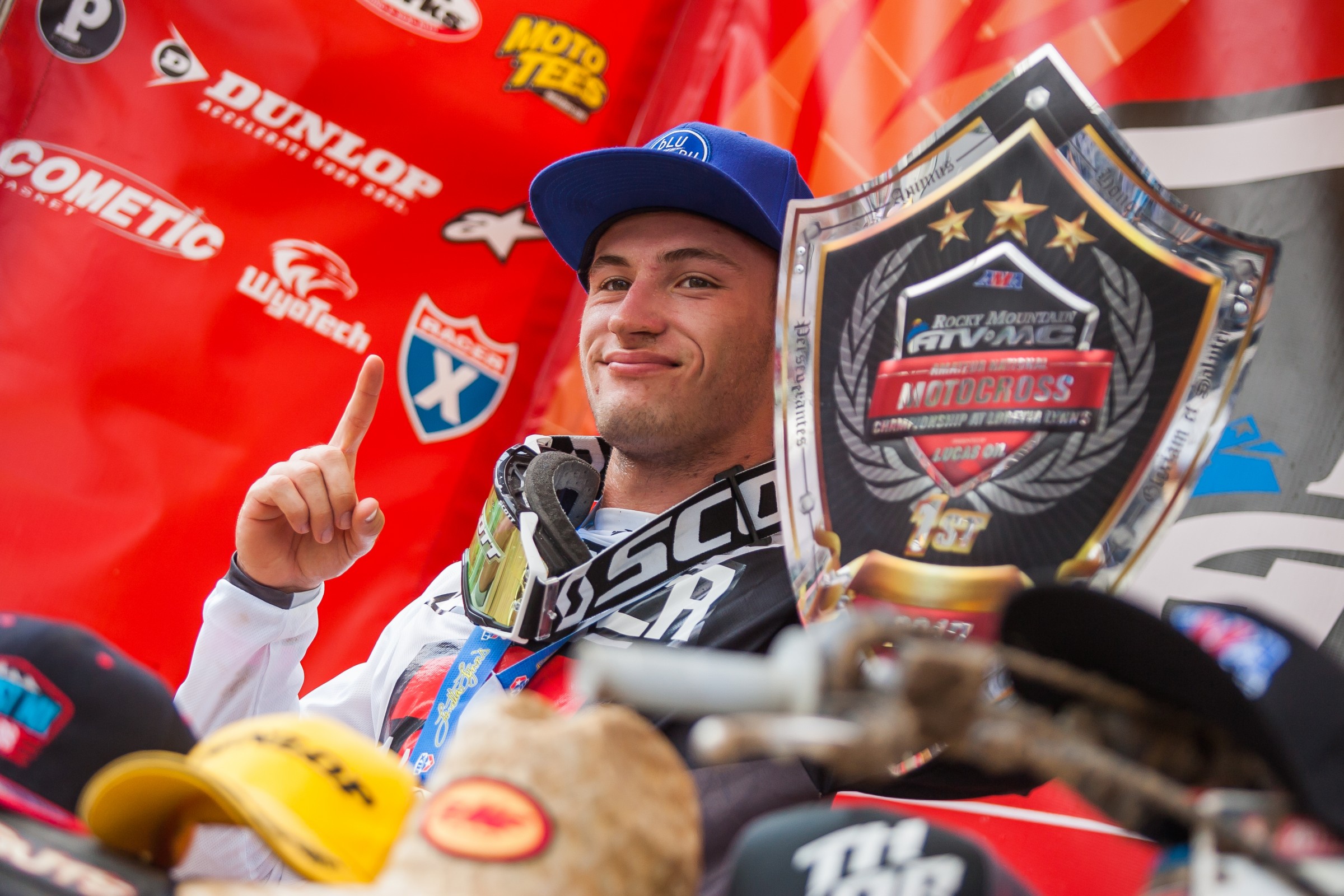 Tomorrow will also mark the announcement of Team USA for the Motocross of Nations, and while we are pretty certain Osborne will be the captain of the team, we're even more sure that Tomac won't be part of the announcement—he let everyone know at Washougal that he was probably not going, pointing to the schedule and a need for a little break as his primary reasons. We will have more on that later.
Over in Europe there are rare back-to-back-to-back races on the calendar after last weekend's epic Lommel beach bash, where the KTM riders dominated. Switzerland will take place on Sunday, with Sweden scheduled for next weekend. Antonio Cairoli and Pauls Jonass are out front and in control over there, though last weekend's winners were Jeffrey Herlings (MXGP) and Jorge Prado (MX2). We're looking forward to seeing all of these guys at the new MXGP of the USA at WW Ranch in Jacksonville on September 2-3, as well as top America-based riders like Tomac, Cooper Webb, Savatgy, Justin Barcia, Adam Cianciarulo, and more. You can watch the Swiss MXGP on MXGP-TV.com.
We're doing a 25-Day Countdown of memorable USGP races over the years, beginning with the first one in 1973—the ground-breaking Hang-Ten 500cc U.S. Grand Prix at Carlsbad—and including the '83 Unadilla 250cc USGP, the '89 Hollister 500cc GP, and today's entry, Carlsbad 1974, which you can read right here.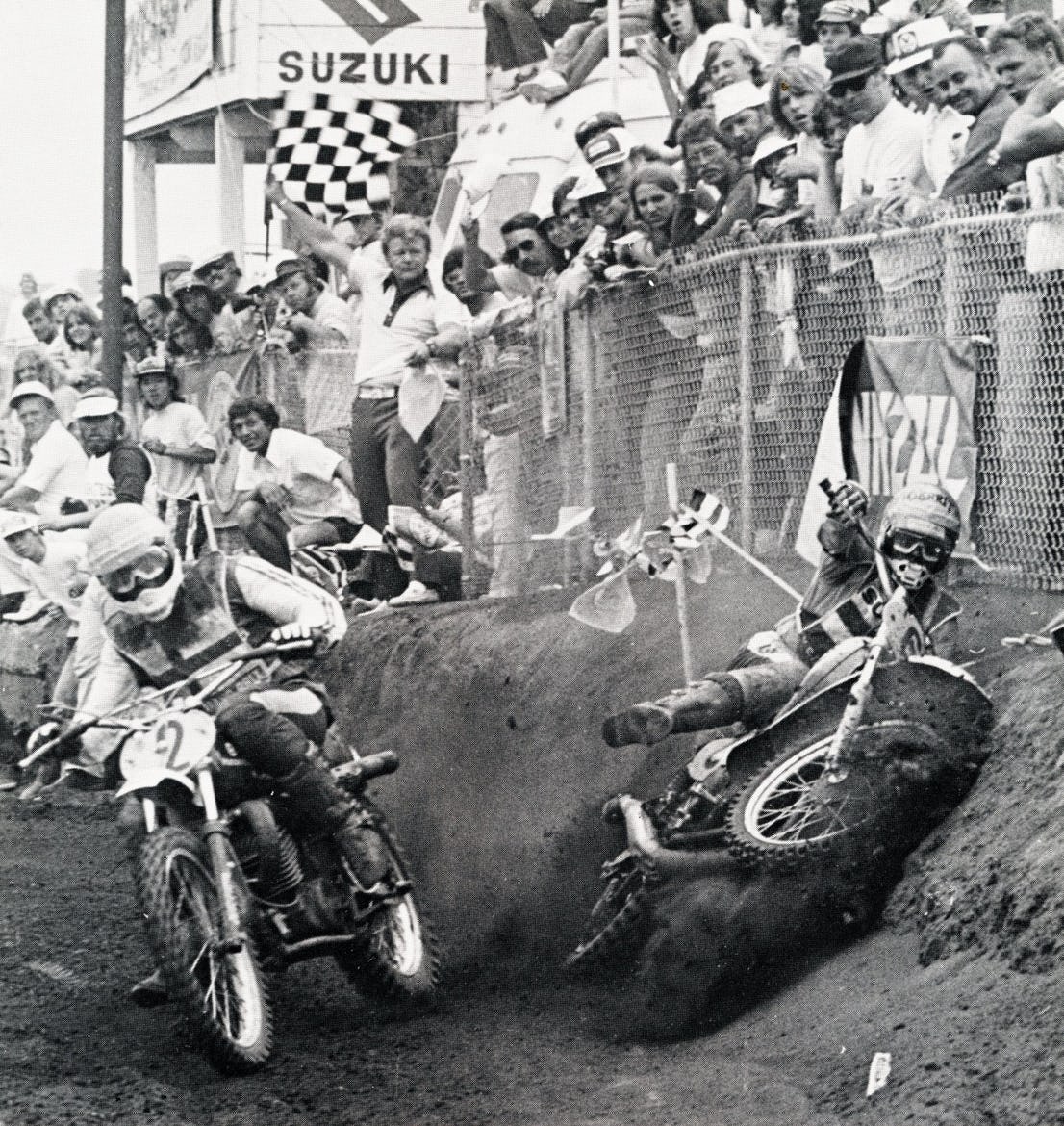 Okay, let's get into the week that was….
Pro Perspective (David Pingree and Jason Thomas)
Ping: Unadilla has changed a whole lot over the years. The grass is gone, along with the loamy dirt and massive bumps. Now there are chicanes and rhythm sections at the track that once defined natural terrain motocross. I guess it's about as strange as the rest of the world these days. Still, there are some things that just don't change. The rocks, for example, may not be nearly what they once were but they will still beat the living daylights out of you. Handguards and chest protectors are a must, especially if you're not a good starter. There's a slick base underneath the top layer of dirt at Unadilla and it will bite you if you're not careful. There isn't a more iconic track in America than Unadilla and only the men among men will stand on top of the box at the end of the day this Saturday. Good luck to all the guys lining up.
JT: Ping is right, this track is not for the meek. The rocks still haunt me to this day and I can vividly remember yelling at the top of my lungs on the first lap as I was being bead-blasted by 30 or so 450s. The track has been improving as of late, though. Promoters have brought new topsoil back in year after year and that bedrock base is giving way to ruts and berms. These changes were sorely needed, so kudos to everyone involved. While it may never have been my favorite track, I always respected the history that Unadilla represented. Being able to run inside the top 10 on the same track that Roger DeCoster and Pierre Karsmakers and Jeff Stanton all once dominated, that's an honor I won't forget. Back in the 2000s, the races were on Sunday and Saturday and had two free practices for the top 20 in points. I can remember cruising around the Unadilla course and wondering how those heroes approached the same sections—some factory star in the 1970s railed through this same turn that I was 30 or 40 years later. That's the irreplaceable aspect of Unadilla. No other track in the series carries the same weight and tradition. Like Namur in Belgium, Unadilla's ghosts will always live on.
DATE GATE (DC)
We have a habit in America of naming any conspiracy or subterfuge, in regards to politics anyway, by adding the sufficient "gate" to it. It's a nod to the Watergate conspiracy that brought down President Nixon in the early seventies; Watergate being the name of the office building that was broken into that got the whole investigation rolling.
I'm using it here in a perceived motocross conspiracy that really isn't what it seems. My esteemed colleague/after-party disinvite Steve Matthes apparently said something about the date of the Motocross of Nations "screwing up Team USA" which someone on a Europe-based website misquoted as saying, "This event keeps getting pushed further and further back to basically screw Team USA a little bit."
It was all in reference to the fact that this year's MXoN is slightly later than it was last year, and Eli Tomac, the top American 450 rider, has once again bowed out of service on Team USA at the MXoN. The words put in Matthes' mouth led Youthstream's Giuseppe Luongo to offer a firm rebuke on the same site that misquoted Matthes, Gatedrop.com. (Remember the Ken Roczen misquotes from last year?)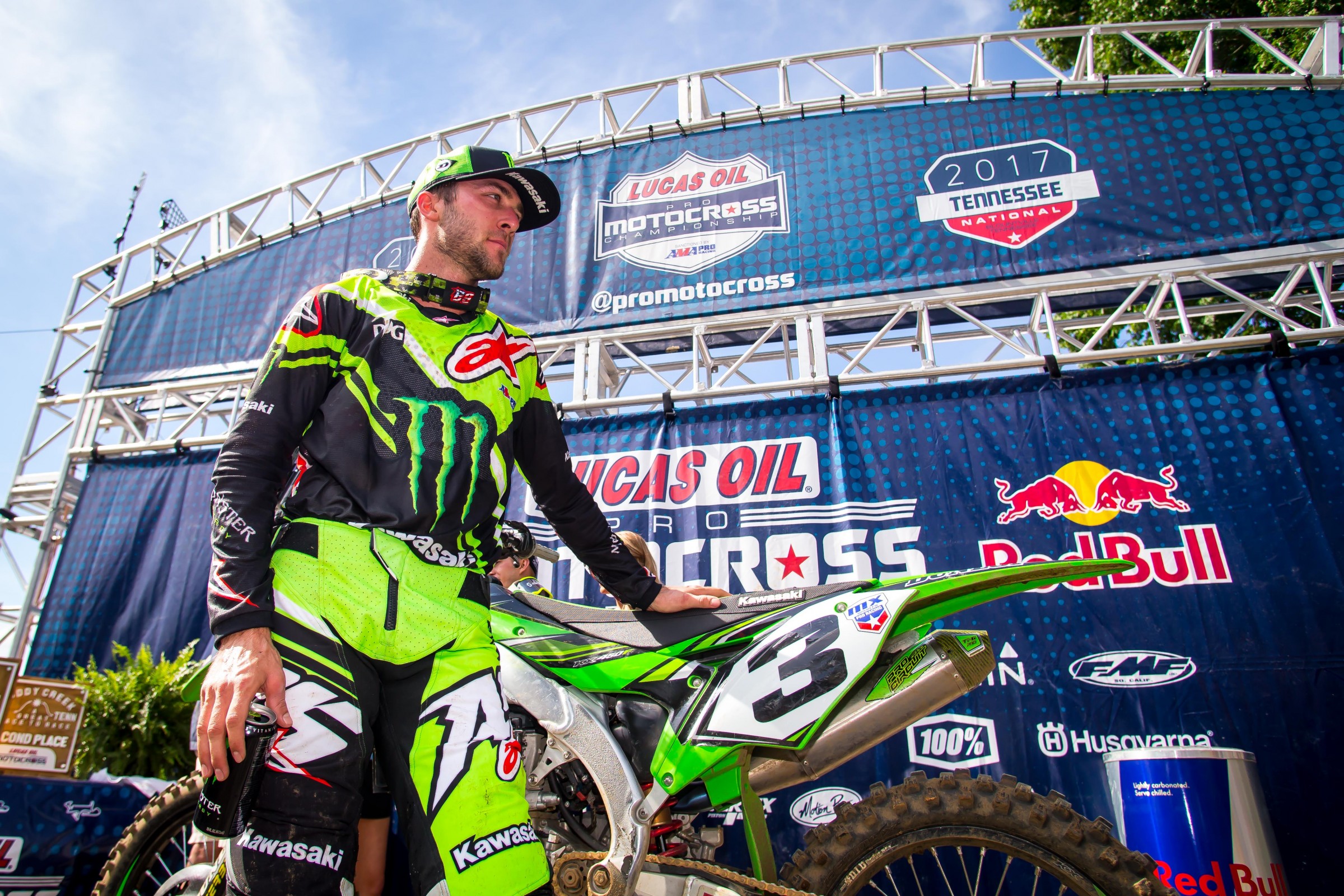 "This is just another story made up by some press to create friction between the World Championship Motocross and the American Championship Motocross during a time where relations between the two have never been better," said Luongo in the interview, adding, "Apart from one or two since the middle of the '90s the MXoN has always been held at the end of September and all the top American riders have taken part."
Luongo had a point, only I am sure that Matthes did not actually say that the date was intentionally moved back as a means of trying to give European teams any kind of advantage, but the race date has become inconvenient for AMA-based riders. Remember, Germany hasn't had Ken Roczen for a few years and Marvin Musquin passed on riding for France this year to take care of his knee.
What has changed the most is the AMA schedule. In 2007, the last two rounds of the AMA Motocross Championship (Freestone and Glen Helen) took place on September 2 and September 9. In 2010, both Steel City (September 4) and Pala (11th) were held in September. And as recently as 2012 the last two rounds (Steel City and Lake Elsinore) were both run in September.
But in 2013, after consulting with riders and race teams, MX Sports Pro Racing shortened the domestic schedule by two weeks to cut down on the time on the road for everyone and finish the series before the end of August. Also, there was a noticeable drop in crowds once school started, as well as available television time slots once college football and the NFL were up and running. So while the MXoN has always been in late September, the AMA series wraps up sooner than it used to by a fortnight, and the unintended consequence is exactly what we're seeing in the recent lineups of Team USA, where riders like Villopoto, Dungey, and Tomac have all opted not to stay in the training/riding game for that extra month in order to be sharp for the Motocross of Nations. I'm not sure what the fix is here, but I do know that the date wasn't moved back to affect Team USA.
So let me turn this over to Matthes to get to the bottom of what he did (and didn't) say....
FAKE NEWS? (Matthes)
Lots of MXoN talk going on in the pits these days among the riders and teams and I've been trying to stay on top of what's going on with this race. I'm the only American-based journalist who has gone 10 years in a row (mostly on my own dime, with some Racer X help) to cover it because it's a great race. And last year, my own country of Canada actually: A.) Sent a team and B.) Did well!
But what's going on with it when it comes to Team USA is a real shame and I've been trying to figure out why. I never said that Youthstream is out to screw with Team USA with this MXoN date, but I probably said that the date of this race DOES screw with Team USA and its participation because the later the date, the more difficult it is to get top AMA-based riders to go. It's just unfortunate that GateDrop continues with it's stellar reporting by trolling U.S. sites and cherry-picking comments that it can bend to it's agenda.
That said, I disagree with Guiseppe in saying that any talk of the MXoN problem here for U.S.-based riders is "another story made up by some press to create friction between the World Championship Motocross and the American Championship Motocross" because it isn't made up. It's Eli Tomac saying no; Ryan Dungey passing off the last two years; and Cooper Webb saying two weeks ago on Racer X that he'd rather not go.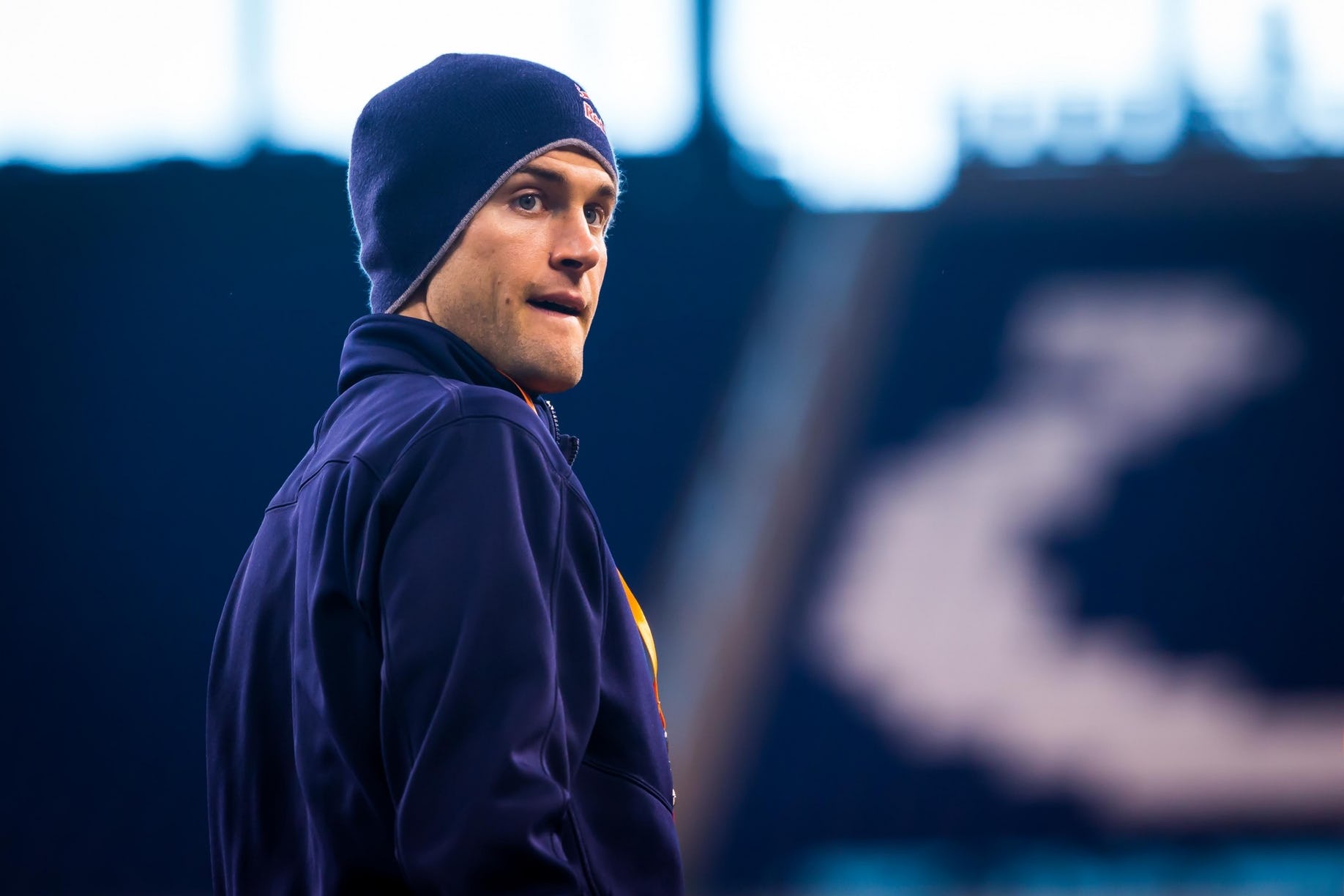 My job is to find out what's going on with a race from Team USA's side that I, and many fans, love. When riders are hoping to not get picked and managers/teams are fretting over the costs of going as well as over-working their staff, it's time to take a look at some kind of fix for this race, in my opinion. DC laid out the Lucas Oil Pro Motocross Champion moving backward and the reasons for it and in looking at the GP calendar over the years the dates have been pushed further into September. This year the MXGP races are over on September 17, which means they will only be training two extra weeks, and they don't start up again until March 4, 2018. In the U.S. we're done August 26, more than a month before the MXoN on October 1, and then we start back up on January 6, two full months before MXGP gets going.
So it appears that the U.S. races ending sooner and the MXGPs ending later is the real issue here. If the MXoN were a couple of weeks earlier I don't think any of these issues we're having today would be as bad—that's all. The crews of the teams are overworked, riders are training harder than ever before, and everyone needs time off. Maybe because I've been the guy putting in 70 hours a week on a race team (including going to MXoN for Team USA) I always stand up for the guys working insane hours on these race teams.
The best time for rest and recovery for everyone is September—unless you're picked for the MXoN. Ricky Carmichael, Ryan Villopoto, and Ryan Dungey have all retired early and stressed that burnout was the reason.
I support Tomac's decisions to skip the last couple of years. I completely understand it. But I do wish he'd go for my own selfish reasons. But I'm also not the guy grinding away 50 out of 52 weeks of the year if chosen for MXoN.
If it was me (and I hope I still get my media pass for the MXoN), and I was running Team USA, I'd ask Guiseppe to come to the table to help out the event's biggest stars. I've been there and seen the reaction to Team USA wherever they show up in the press room, whenever they head out onto the track, I've seen the non-strop crowd around every truck Team USA is pitted out of. The Americans are one of the teams that travel the furthest and make the biggest effort to go, but the date of this race just doesn't work for AMA-based riders anymore. Time for everyone to work together, which I know is strange for this sport, but hey, Youthstream and MX Sports are already doing it, maybe there's hope!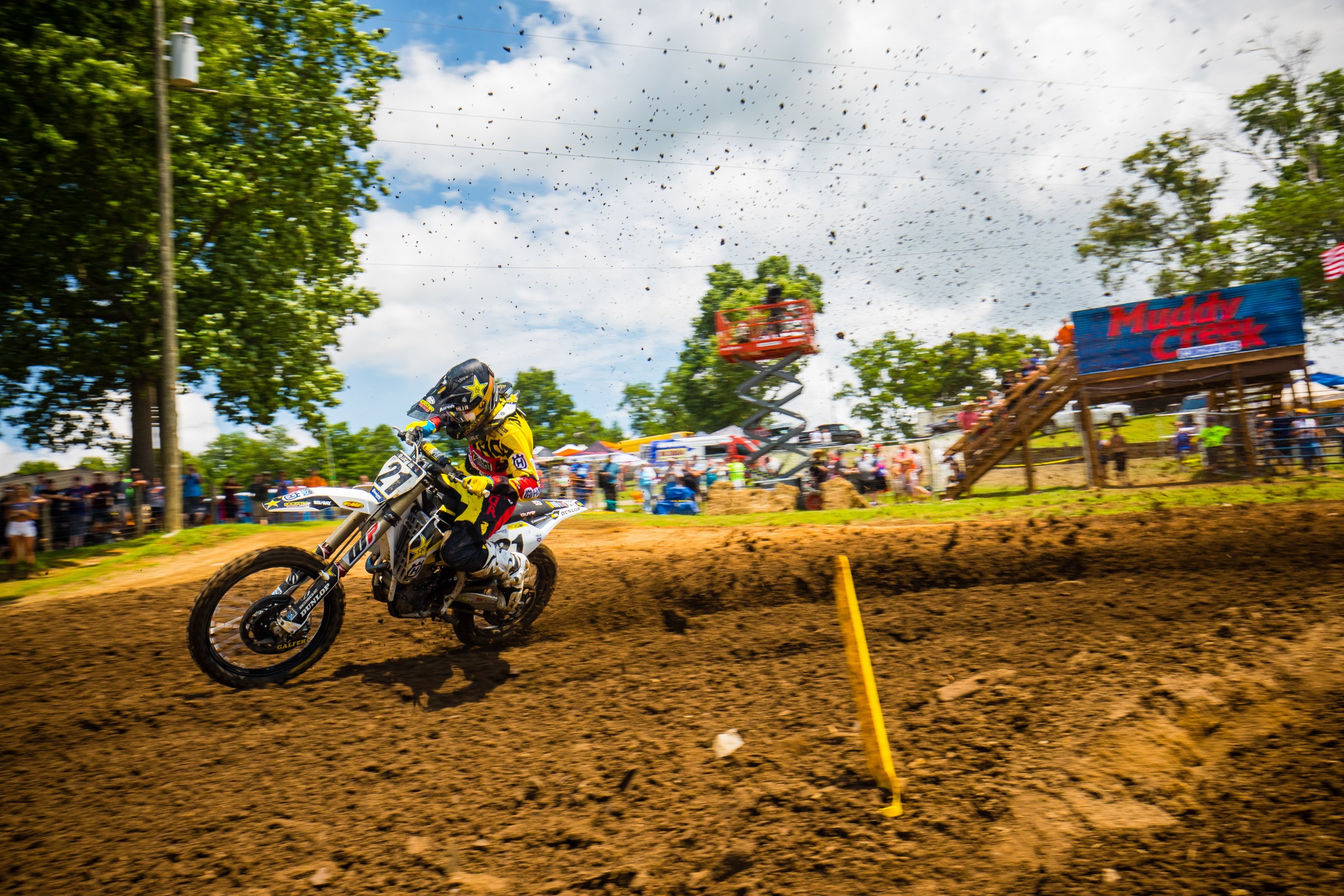 Racer X Amateur Film Festival (Chase Stallo)
The 2017 Racer X Amateur Film Festival presented by MotoSport, WASPcam, and Yamalube is back! We're doing things a bit differently this year, but we still have some fantastic prizes on the line. First, here are some important dates to remember:
Contest Starts: August 11 (Friday)
Submissions Due: October 19 at 2:00 p.m. EDT (Thursday)
Semifinalists Announced: October 26 (Thursday)
Week 1 Semifinalist Voting: October 27 – November 2 (Friday – Thursday)
Week 2 Semifinalist Voting: November 3 – 9 (Friday – Thursday)
Week 3 Semifinalist Voting: November 10 – 16 (Friday – Thursday)
Week 4 Semifinalist Voting: November 17 – 23 (Friday – Thursday)
Finalist Voting: November 24 – 30 (Friday – Thursday)
Winner and Runners-Up for Fan and Panel Announced: December 1 (Friday)
Now the important part: how to win some great prizes. There are two ways to win this year—fan voting and panel judging: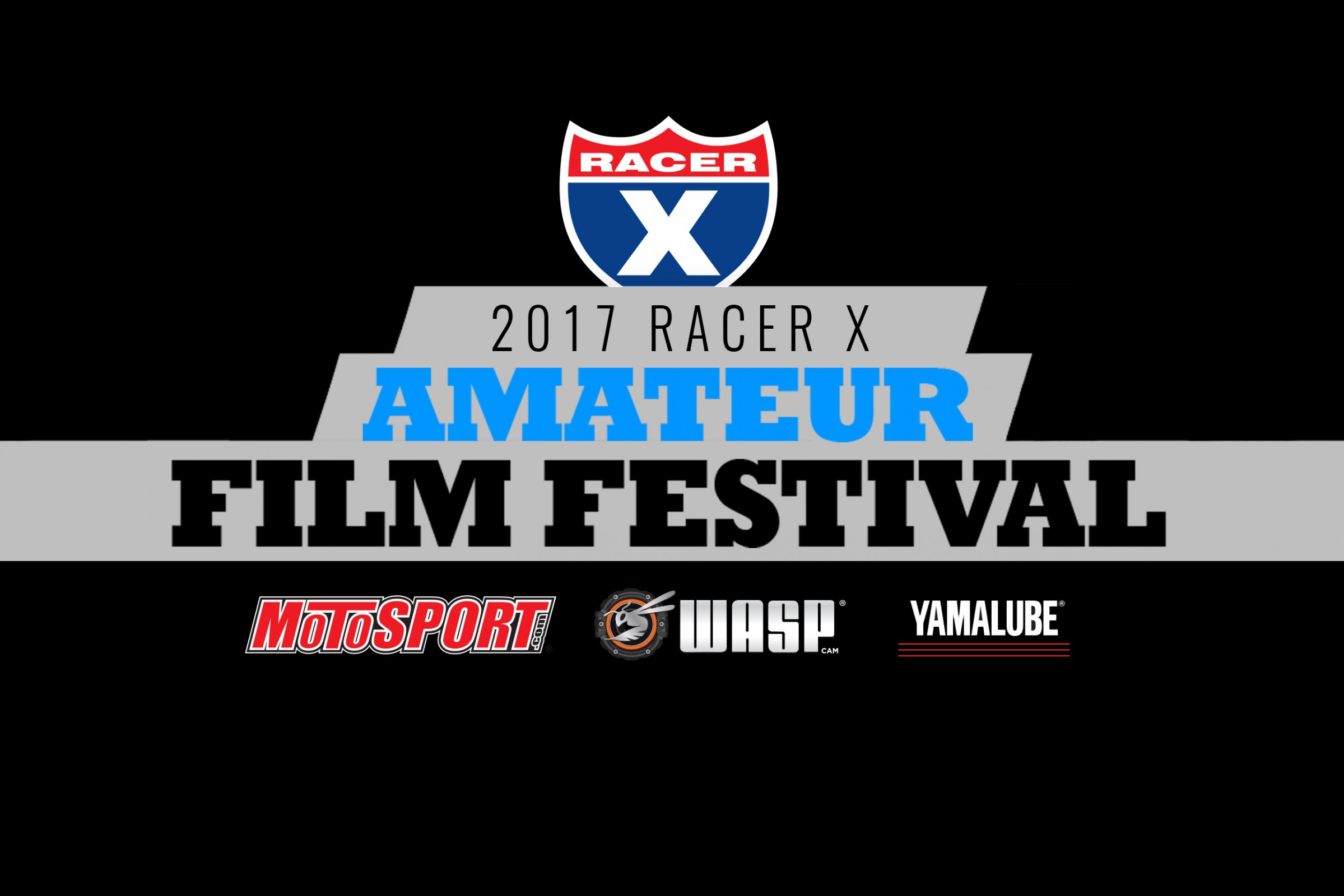 Fan Voting
The first step to winning is impressing our panel of judges. Our group of experts will watch and analyze every entry we receive, and we'll narrow the submissions down to eight semifinalists. (Our decision is final.) From there, we'll run two videos against each other each week for a month. The winner of each week, as determined by viewer voting, will advance to the finals. A final round of viewer voting will then determine our Racer X Amateur Film Festival winner and runners-up from the four finalists.
Prizes
Winner
A $500 ShopYamaha.com shopping spree
A $400 MotoSport.com shopping spree
WASPcam 9905 Wi-Fi Camera
Two Racer X Brand T-shirts
A Racer X Brand hat
A one-year digital subscription to Racer X Illustrated
Second Place
A $500 ShopYamaha.com shopping spree
A $300 MotoSport.com shopping spree
WASPcam 9905 Wi-Fi Camera
Two Racer X Brand T-shirts
A Racer X Brand hat
A one-year digital subscription to Racer X Illustrated
Third Place
A $500 ShopYamaha.com shopping spree
A $200 MotoSport.com shopping spree
WASPcam 9905 Wi-Fi Camera
Two Racer X Brand T-shirts
A Racer X Brand hat
A one-year digital subscription to Racer X Illustrated
Fourth Place
Two Racer X Brand T-shirts
A Racer X Brand hat
A one-year digital subscription to Racer X Illustrated
Panel Judging
As with fan voting, the first step to winning is impressing our panel of judges (see panel details below). Our group of experts will watch and analyze every entry we receive, and we'll narrow the submissions down to eight semifinalists. Once the field is narrowed down to eight, a separate panel of judges will determine one winner.
Prizes
WINNER
A $500 ShopYamaha.com shopping spree
A $400 MotoSport.com shopping spree
WASPcam 9905 Wi-Fi Camera
Two Racer X Brand T-shirts
A Racer X Brand hat
A one-year digital subscription to Racer X Illustrated
An opportunity to shoot a Racer X Films Remastered at any round of the 2018 Lucas Oil Pro Motocross Championship. Note: We will not pay for travel or accommodations, so please choose a round that is near you.
For more details on how to enter visit FilmFestival.RacerXOnline.com/rules.
THE NUMBER: 1-2-3 (Andras Hegyi)
For KTM there were many reasons to celebrate at Lommel, Belgium, where last weekend's MXGP was held. Of course Lommel is the roughest, toughest, and one of the most difficult sand tracks in the world. For the first time in the modern era (MXGP and MX2) KTM swept the podium in both categories. In MXGP it was Jeffrey Herlings, Antonio Cairoli, and Glenn Coldenhoff, while in MX2 it was Jorge Prado, Pauls Jonass, and Julien Lieber.
In MXGP Jeffrey Herlings got his first Lommel win since 2011, breaking a record in the process. The Dutch rider became the first rider to win in two different categories at Lommel. The three-time world champion won in saddle of 250 KTM at Lommel in 2011, while this year he won in saddle of 450 KTM.
Antonio Cairoli and Max Anstie have three wins each at Lommel, but all have come in the same class. Anstie winning in MX2, Cairoli winning in MXGP.
KTM has a very long tradition sweeping a GP. KTM has 19 sweeps in history of MX2 since 2004.
2005 - 1 sweep (Ireland)
2008 - 5 sweeps (Bulgaria, France, Belgium, Czech Republic, Italy)
2009 - 1 sweep (Spain)
2010 - 1 sweep (Spain)
2011 - 1 sweep (Belgium)
2013 - 7 sweeps (Thailand, the Netherlands, Italy, Brazil, Latvia, Germany, Great Britain)
2016 - 1 sweep (the Netherlands)
2017 - 2 sweeps (Italy, Belgium)
In history of MXGP (it was called MX1 between 2004 and 2013) KTM has fewer sweeps, as Lommel was only the third one.
2012 - 1 sweep (Latvia)
2014 - 1 sweep (Belgium)
2017 - 1 sweep (Belgium)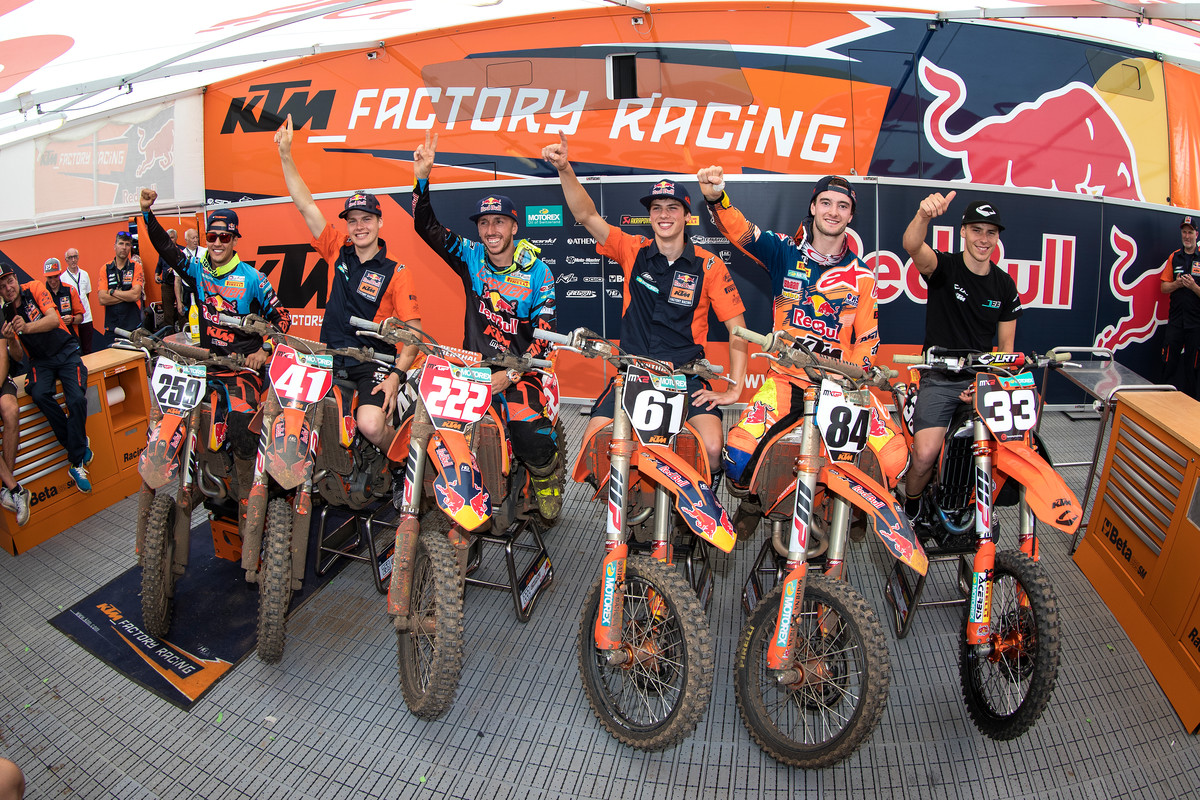 In the Mag (Dustin Williamson)
Pick up your copy of the October issue of Racer X Illustrated to read about how gnarly Lucas Oil Pro Motocross really is, Blake Baggett building his own training facility, and how American racers expand their careers across the northern borders into Canada. Also read about the 1992 FIM Motocross World Championship and how it was ruled by a group of Americans.
HOW ROUGH IS TOO ROUGH?
A dozen top riders and circuit coordinator John Ayers weigh in on the ruts, bumps, and mud of Lucas Oil Pro Motocross.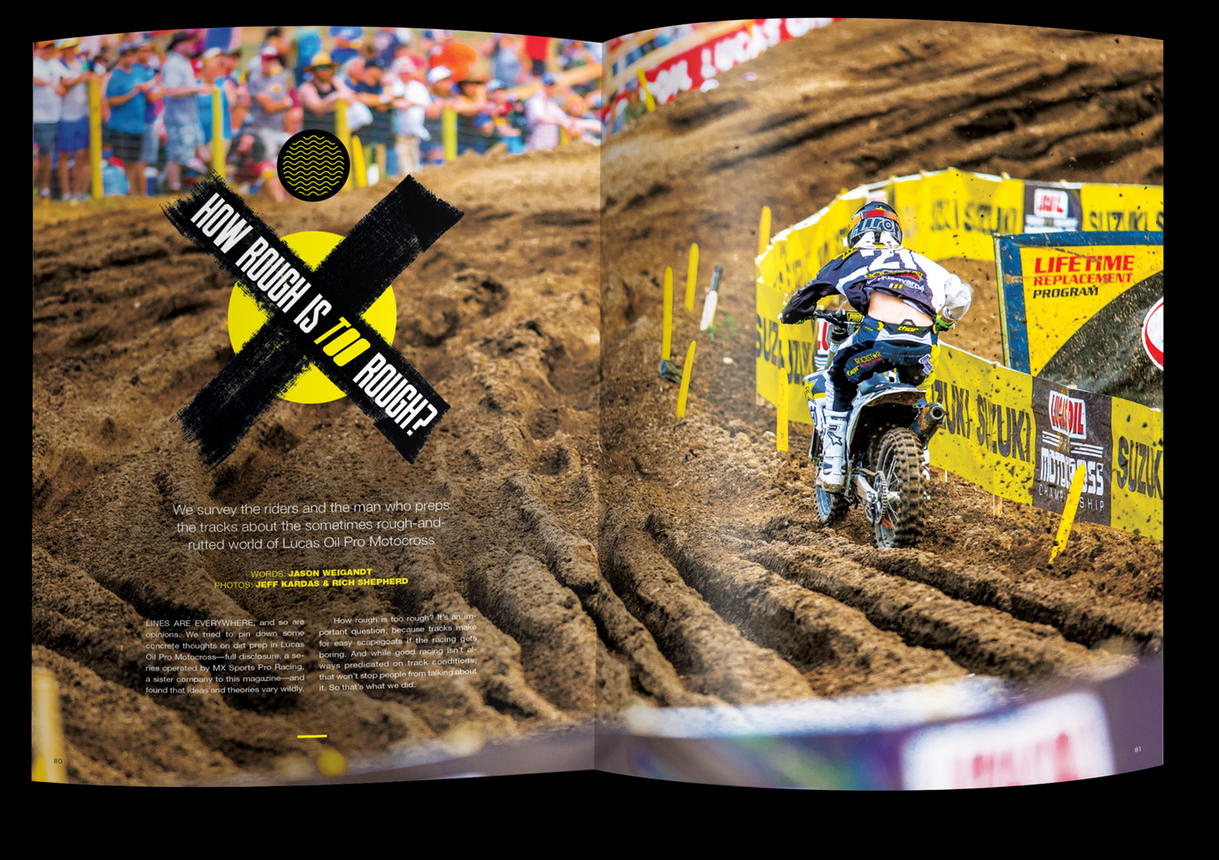 BLAKE THE BUILDER
From winning races to building his own training facility, Rocky Mountain ATV/MC-KTM-WPS rider Blake Baggett does it all.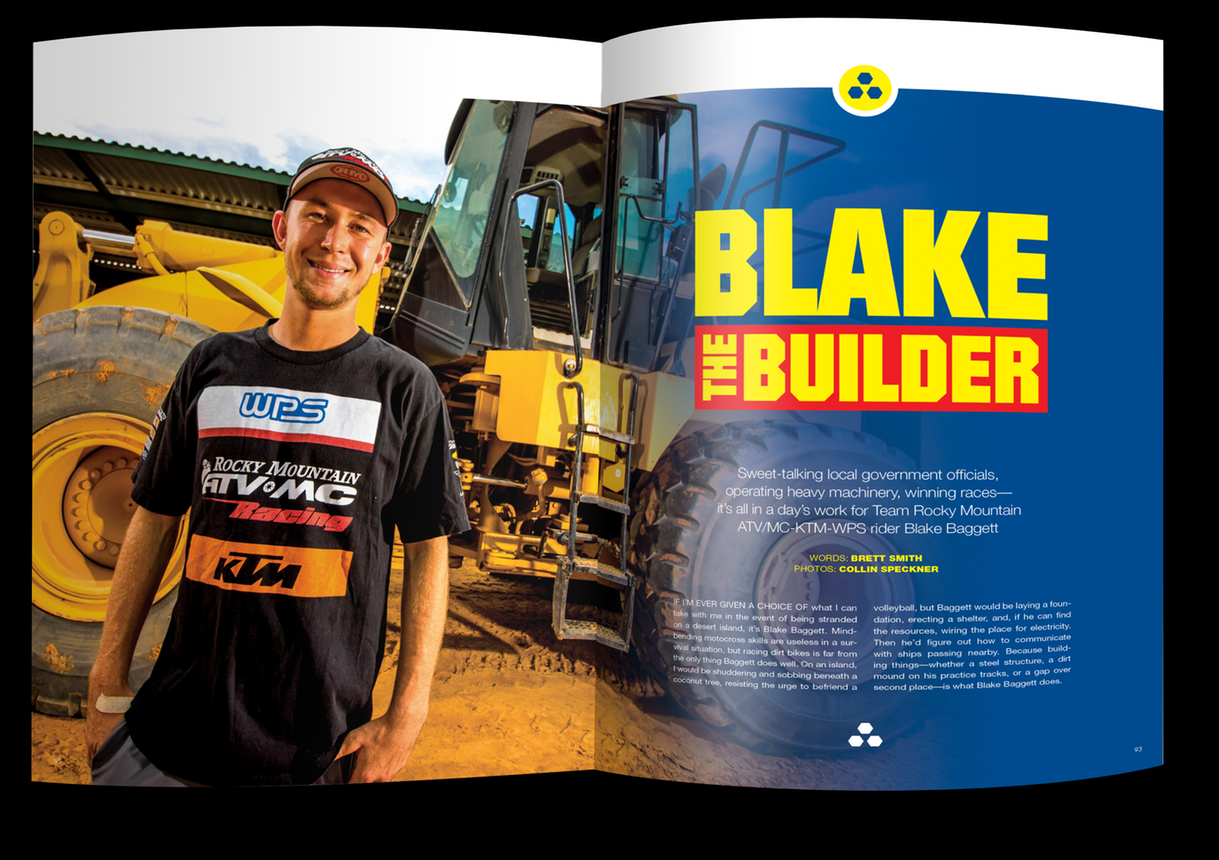 BORDER CRASHERS
For decades, the Canadian Nationals have given American racers a way to expand and prolong their racing careers.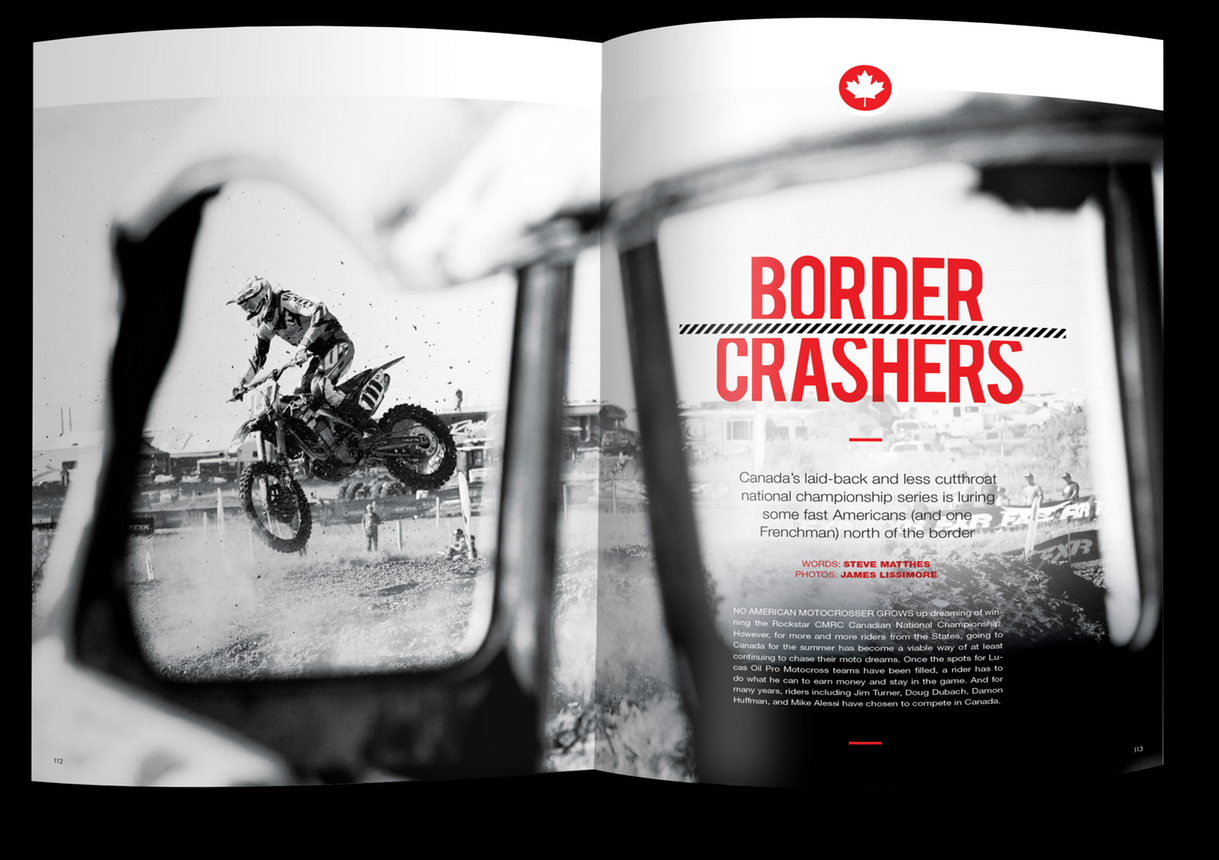 1992: THE YEAR OF THE AMERICANS
Twenty-five years ago, a group of Americans ruled Europe in the FIM Motocross World Championship.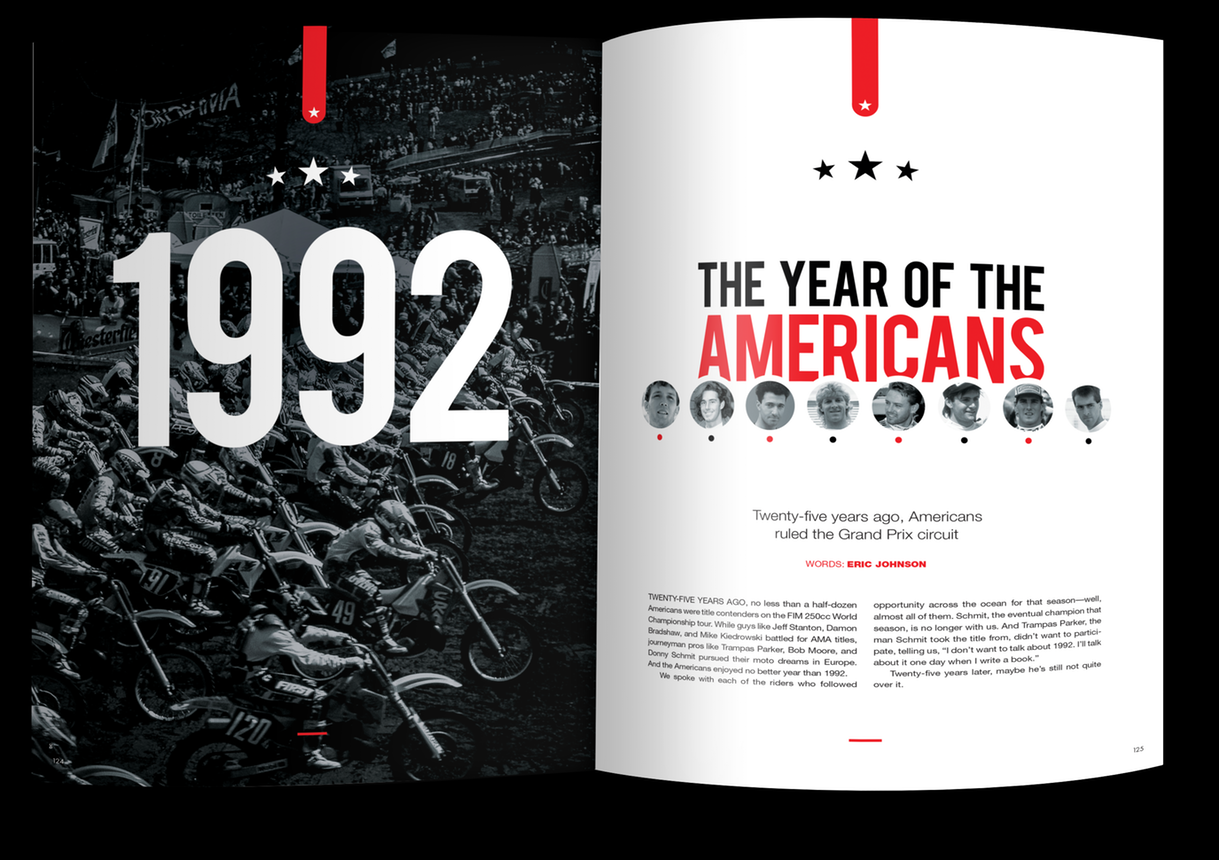 Headline of the Week
"Dunlop Riders Sweep Every Title at 36th Annual Loretta Lynn's"
Hey, Watch It!
Racer X Films: 2017 Husqvarna FC 450 Project Bike
New York native Phil Nicoletti put on the Vital MX POV cam for One Lap Around Unadilla.
Random Notes
Lucas Oil Products, Inc. raised $5,200 for the Brett Downey Safety Foundation with "Dunks for Downey" at the Rocky Mountain ATV/MC AMA Amateur National Motocross Championship presented by Lucas Oil at Loretta Lynn's Ranch.
A variety of big names in motocross took to the Lucas Oil dunk tank chair, including Jeremy McGrath, Ryan Villopoto, Jason Weigandt, Georgia Lindsay, Jimmy Albertson, Brian Deegan, and Haiden "Danger Boy" Deegan. Other stars of the sport, including Malcolm Stewart, Davey Coombs, Jeff Ward, Adam Cianciarulo, Max Markolf, Wil Hahn, and Ryder DiFrancesco, stopped in to "dunk for Downey." The star-studded affair drew attention and donations from motocross fans and families, with the always-entertaining announcers Wes Kain and Kevin Kelly taking the microphone to raise both funds and awareness for the Brett Downey Safety Foundation.
Troy Lee donated a TLD helmet to the cause, and when it went to the family of amateur motocross rider Daxton Bennick with the highest donation of the week, they turned around and generously donated it back to the foundation to be used in the next fundraising event.
Ricky Rickords, safety ambassador for the Brett Downey Safety Foundation, said, "We're raising the safety standards in the sport of motocross across the nation. I can't say thank you enough to our sponsors, to those who participated and donated, and to Lucas Oil for organizing such a fun event. We are overwhelmed by the positive response we've received at Loretta's."
We received this note earlier in the week about a ride day scheduled to honor the late Hakan "Carla" Carlqvist:
We will have a day in memory of Håkan "Carla" Carlqvist, at Barkarby and his club Järva MK 9th September. It will be motocross but also an opportunity to meet and remember. More information: www.carlamemorial.se.
Subscribe to Racer X Illustrated now for as low as $9.98 and receive a free Fly Racing Draw String Bag plus access to our digital edition.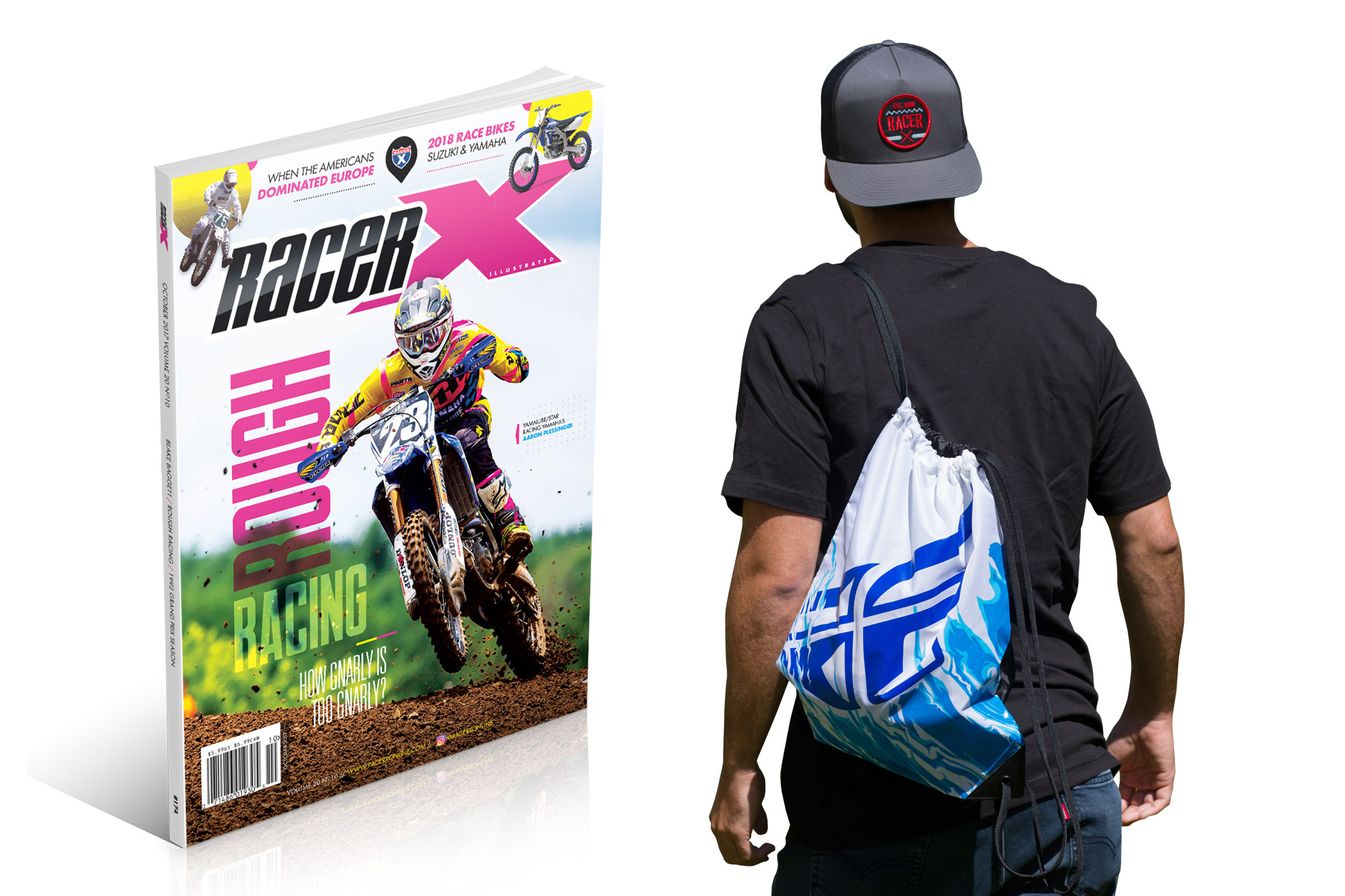 Headed to the Unadilla National this weekend? Be sure to stop by the Racer X Booth in Sponsor Village, and subscribe to Racer X Illustrated for as low as $10 to receive a FREE $20 Motosport Gift Card, a one-year subscription to Racer X Illustrated, an extra copy of Racer X, the official event sticker, and Racer X stickers.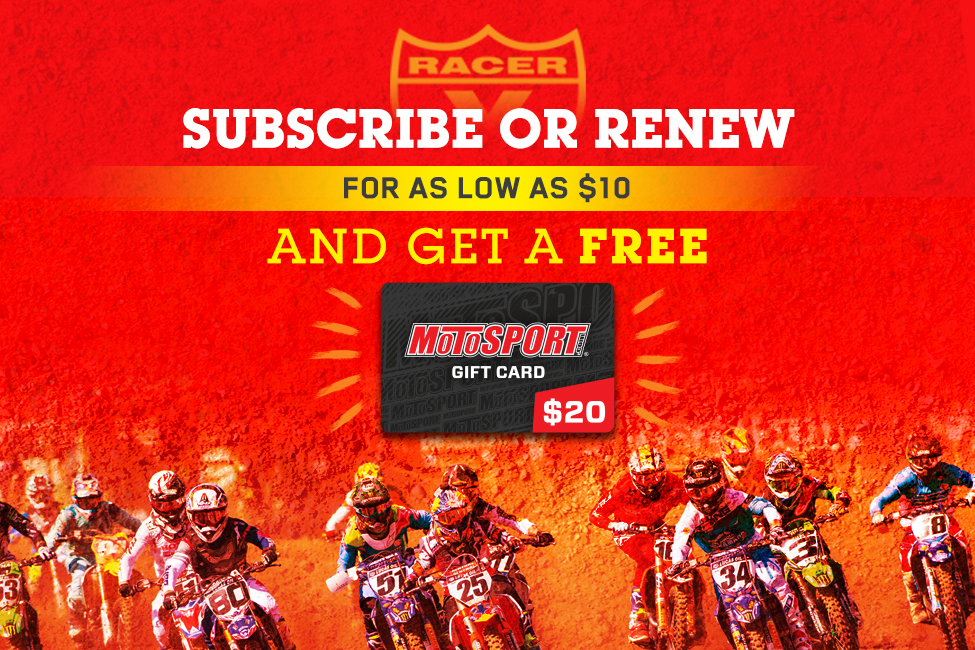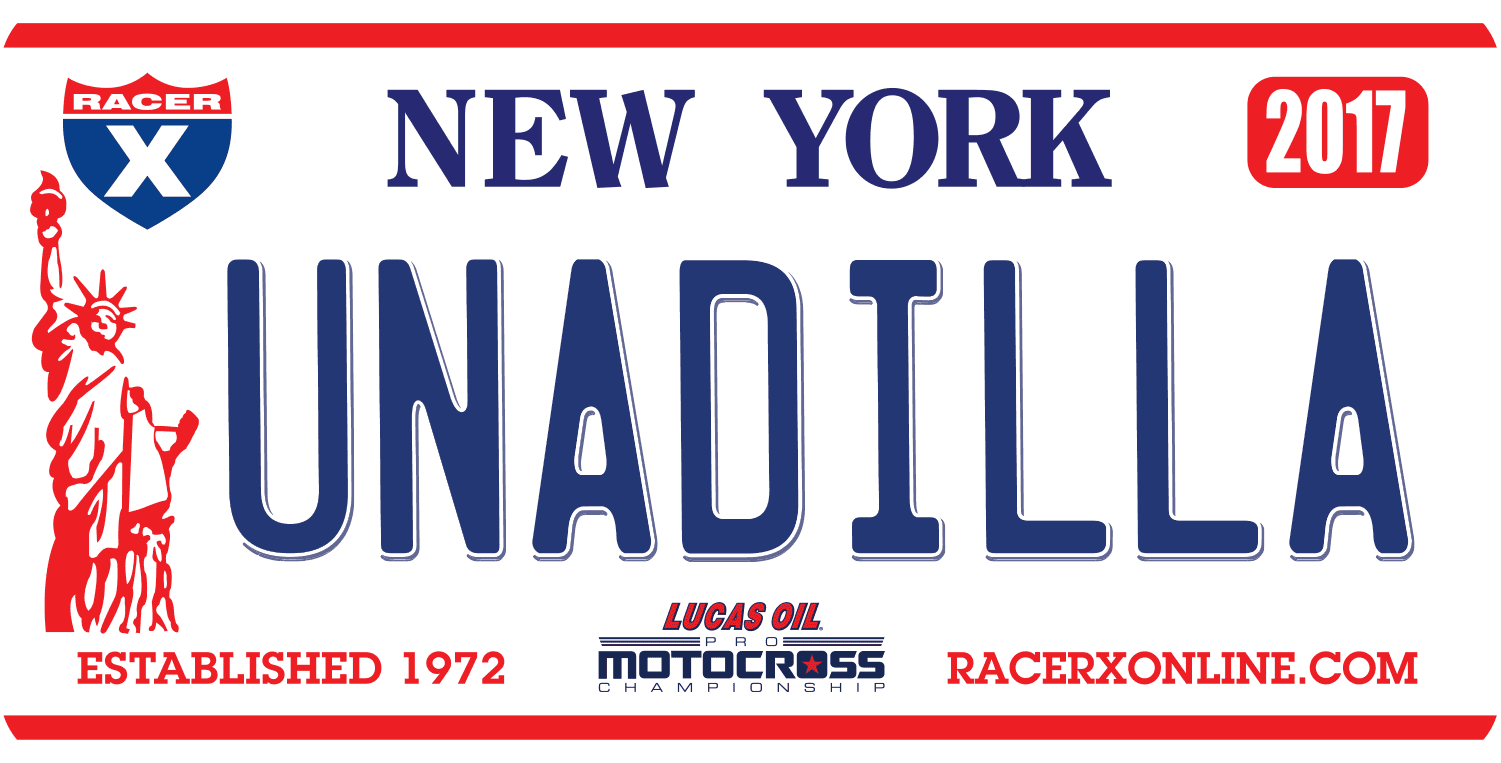 The only way to cruise the pits whenever you'd like is with the Racer X All-Day Pit Pass, but quantities are limited! Get yours today while they're still available and get all-day pit access plus a one-year subscription to Racer X Illustrated for just $50. Preorder ticket sales end Thursday, August 10th at 11:59 PM.
If you preorder online for this event, you'll need to pick your Racer X Pit Pass up at the Racer X Pit Pass Booth, which will be located in Sponsor Village, where you'll also receive an extra copy of Racer X, the official event sticker, and Racer X stickers.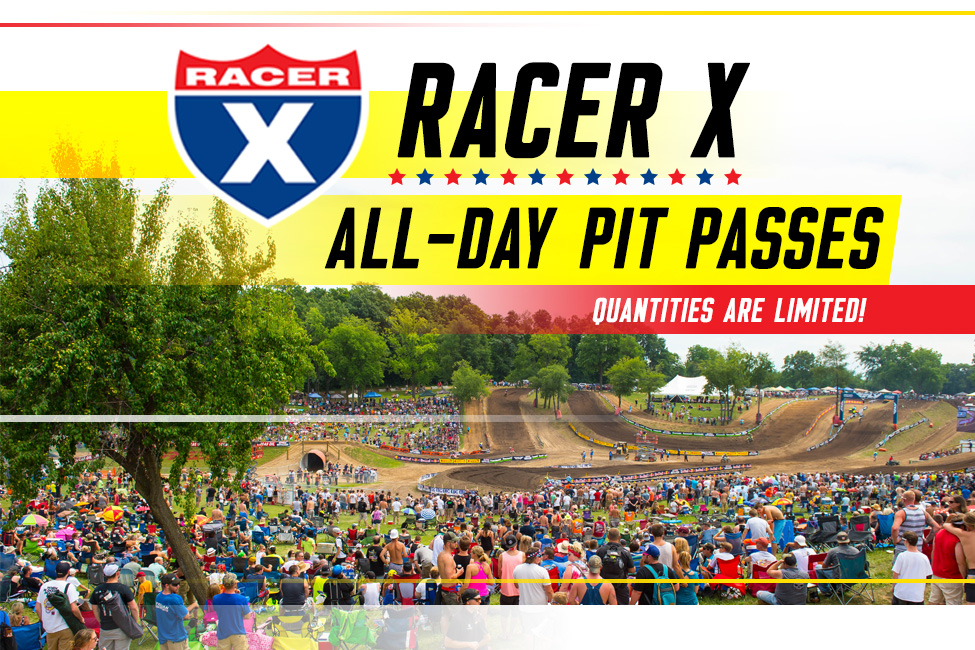 Thanks for reading Racerhead. See you at the races.