Loretta Lynn Ranch
Hurricane Mills

,

TN
Rocky Mountain ATV/MC AMA Amateur National Motocross Championship (Loretta Lynn's)
Amateur National Motocross Championship
1.) Piece of Cake for Drake
Kawasaki Team Green's Garrett Marchbanks is considered the big star of the B class these days, but KTM has been developing a solid talent in Derrick Drake. Drake does his best to hang with Marchbanks in 250 B Modified, but doesn't have to deal with him in the Stock class, so he showed his stuff with a big win.
2.) Cooper Can Deal with Pressure
Justin Cooper is living up to the hype this week at Loretta's, impressing more and more people with each moto. After some holeshot-and-check-out motos and one big come-from-behind race, he showed he can deal with some heat in Thursday's 250 A moto. KTM rider Enzo Lopes rode his heart out and stayed right with Cooper the entire way, but the New York native never cracked and held on for the win. It was a good one for Lopes, too, who had a few off years in the amateur ranks but showed he has the pace to run with this week's hottest rider.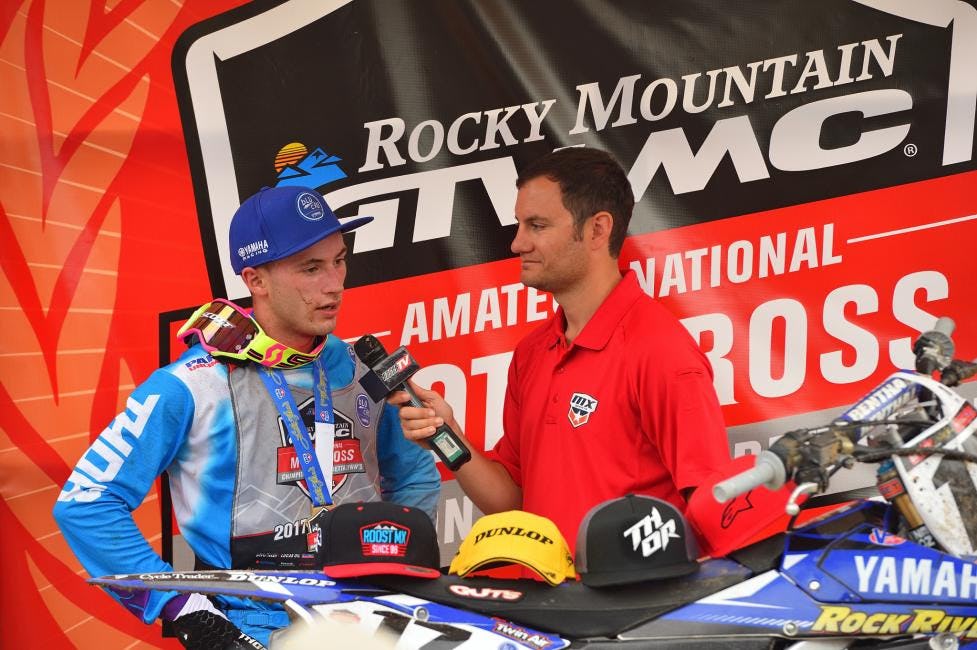 3.) Jarvis is Powered by Emotion
Jordan Jarvis had a goal of winning the Girls class this year for the second year in a row, but crashes and a red-hot Jazzmyn Canfield have made it tough. She left both motos in tears, and then also suffered a DNF on her big bike in the Womens class. She proved she can bounce back, though, by winning a moto on her big bike against the potent Hannah Hodges in moto two of the Womens class. Hodges, by the way, won moto one but had a big crash while racing the boys in her 250 B moto. She was happy to finish second while dealing with some pain.
4.) Reynolds is the Measuring Stick
Jett Reynolds is compiling an incredible record at Loretta's, one that can stand up against the best to ever come here, like James Stewart, Ricky Carmichael or Mike Alessi. He's won eight-straight championships over the last four years here, so the rest of the 85cc riders know he's the guy they have to beat. They're trying. Early in Thursday's race, Matt LeBlanc and Ryder DiFrancesco (Reynolds' neighbor and friend from Bakersfield, California) challenged him early, but Reynolds eventually figured it out and got away.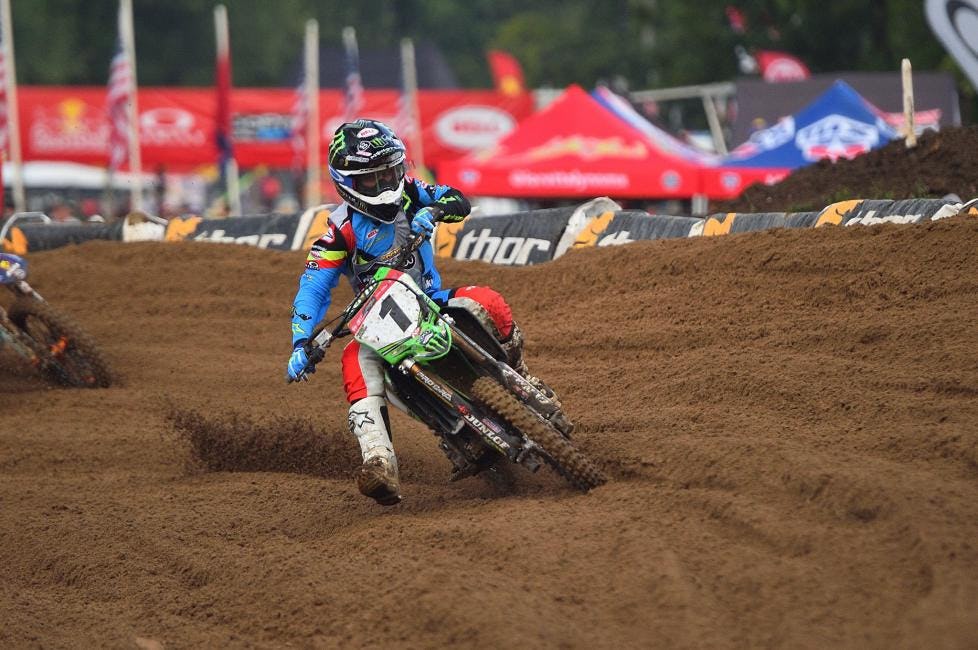 5.) Breakthroughs Still Happen
Last year Nathanial Thrasher had a breakthrough week, scored some podiums, and got a Team Green ride. This year he was out front in Mini Sr. 2 and looked headed to the moto win until a late crash in the sand cost him dearly—he got up quickly, but his footpeg was stuck on a haybale, and it took him a long time to get going. Kaeden Amerine moved from second to first to take his first-ever Loretta's moto win. The day before, he scored second, his first-ever Loretta's moto podium. Now with the 2-1 scores, he's in control of the championship.