Millville, MN
Spring Creek (Millville)
AMA Pro Motocross Championship
Yeah, Millville! I love the Minnesota track. In fact, in a comprehensive breakdown of all the Nationals I did on Pulpmx I ranked the Spring Creek facility as the best track on the circuit. It's got it all, man—from sand whoops to hills to good dirt to a long start straight to a creek nearby, and the Whoop Monster even came back this year!
And I didn't even go this weekend. Wait, what?
Yeah, I usually miss a few races a year and this was number three for me on the year and the last one. Don't take it personally Millville, I've been going to see you for years. In fact, I think I've only missed two or three races since 1988. I'll always be there for you, buddy.
Due to heavy rain the week of and the night before, the track wasn't ideal but by the end of the day the temperatures rose and it was pretty good for the motos. But, man, was it still soupy and tougher than usual to get around.
Here's what I liked and didn't like from round eight of the Lucas Oil Pro Motocross Championship.
---
ME LIKEY: Moving Marv
I really thought that after Red Bull KTM's Marvin Musquin injured his knee before High Point and struggled through that day he would probably pull out of the series. Then when he struggled again at Muddy Creek and had a DNF due to a bike issue, I really thought that would be it for the Frenchman. After all, his trainer Aldon Baker isn't one to just ride it out when you're not healthy. At Southwick Marv rode great and then almost sent it into the crowd doing an endo. He looked visibly shaken after that. It's been pretty rough since he grabbed the red plate after his Glen Helen win. Remember, he was involved in a first turn crash in his first moto with the red plate.
But he's back! Musquin grabbed two moto wins this weekend and with Jason Anderson hurting and not racing the last two races and Blake Baggett having a hurt thumb, all hail Marv for stopping this potential Eli Tomac runaway. And have you seen where the race is this weekend? It's Washougal where Marv is very good (as is Tomac) so I would look for a good race this weekend. Welcome back Marv and thanks for not leaving!
---
ME NO LIKEY: Tomac's Turbulence
Look, I fully believe that Eli Tomac is going to win this 450MX title and I would bet he's the favorite for the 2018 450SX title. I'm all in on Eli Tomac being the next guy in the sport. If Eli Tomac was a stock I'd be buying it like he's the next Google. But—you knew there was a but—do you ever remember another rider who was "the guy" (and "the guy" status in our sport has been Jeremy McGrath, Ricky Carmichael, James Stewart, Ryan Dungey, and Ryan Villopoto. Sadly, not Tim Ferry) having so many crashes? Whether it was supercross or these Nationals, Tomac makes a lot of mistakes compared to the other "guys" we've seen. At Millville he was in second and looking to go 2-1 on the day when he went down. He got up fast and got going decently enough (he even put a point on Baggett in the title hunt) but it was another mistake by the #3. Maybe he won't be "the guy" and it'll be Musquin or Anderson will step up or maybe Roczen regains his form and we're in this 1989-1993 golden age of parity in the sport, I don't know. But I do know Tomac crashes more than the other greats I've seen.
---
ME LIKEY: Savatgy's a Savage?
Joey Savatgy led the 250MX points last year for a long time before succumbing to crashes (at RedBud) and an illness or something that he never explained. He started slow this year, but won Lakewood so most of us figured he'd be back after a devastating 250SX title loss. The 2017 Kawasaki KX250F is a new machine and although it seems the Pro Circuit guys have figured out the mechanical gremlins they were having to start the year, some guys haven't been stoked with the chassis of the new bike. So, last week Adam Cianciarulo headed up to Tallahassee where Savatgy is situated and the team tested some suspension/chassis parts. Well, whatever they changedworked like a charm (although I would argue that pulling two great starts was way more of a help to Joey than the testing, but maybe one doesn't happen without the other?) as Savatgy was the class of the field in going 1-2 for the win. It's way too late for Joey to get this title but maybe this gives him confidence to go on a late season run to set his mind right for 2018. We've all known this riding was in Joey somewhere and it looks like he and the team found it.
---
ME LIKEY: Marty Nation!
I've always wanted Marty Davalos to move up to 450 Class. Well, more than anything, I wanted teams to not pay him an exorbitant amount of money to ride 250s when he can't seem to match his results to his talent. And outdoors, well forget about it, as Davalos couldn't make many races and the ones he did race, he didn't do much at. So some of my thinking was with Marty's talent on a motorcycle (that's easy to see) and being older, maybe the not as crazy 450 Class, the bigger motorcycle that rewards throttle control and skill would be better for our Ecuadorian hero. Well, he's 10th in points with two fourth place moto finishes in the last four motos (consistency is still an issue for "us") and he looks to be in shape as well. 450MX has been a good thing for Marty and I hear he's not going to be back on the team for next year so maybe, just maybe, he gets a shot at a good 450 ride?? I have no knowledge of anything, but what about right there alongside Millsaps and Baggett on Rocky Mountain ATV/MC-WPS-KTM next year? PLEASE MARTY DON'T GO BACK TO 250S!!!!
---
ME LIKEY: Miller Time!
I've written about privateer Henry Miller's decision to jump into the 450 Class and why he did it so we don't need to rehash that. But on his home track Miller continued his great riding with a ninth that matched a career best in the second moto at Southwick. Then he pulled the holeshot in the second moto and promptly ate poop. It was bad and could've been way worse but the pack of riders avoided him pretty well (ask David Vuillemin how it goes when you crash in that spot) and after he dusted himself off in dead last he promptly ripped through the field for a strong 14th. What a day for Miller and the 450 bike clearly agrees with him. Reminds of the time another Minnesotan, Jesse Wentland, put in a couple of top 10 rides a couple years ago.
---
ME NO LIKEY: Jerry Robin
Jerry was at his home track, he qualified well and all signs pointed to him doing some damage. Unfortunately, two DNFs and all the damage he did was limited to everyone's fantasy teams. It was so bad Jerry felt like he had to apologize to me on Twitter.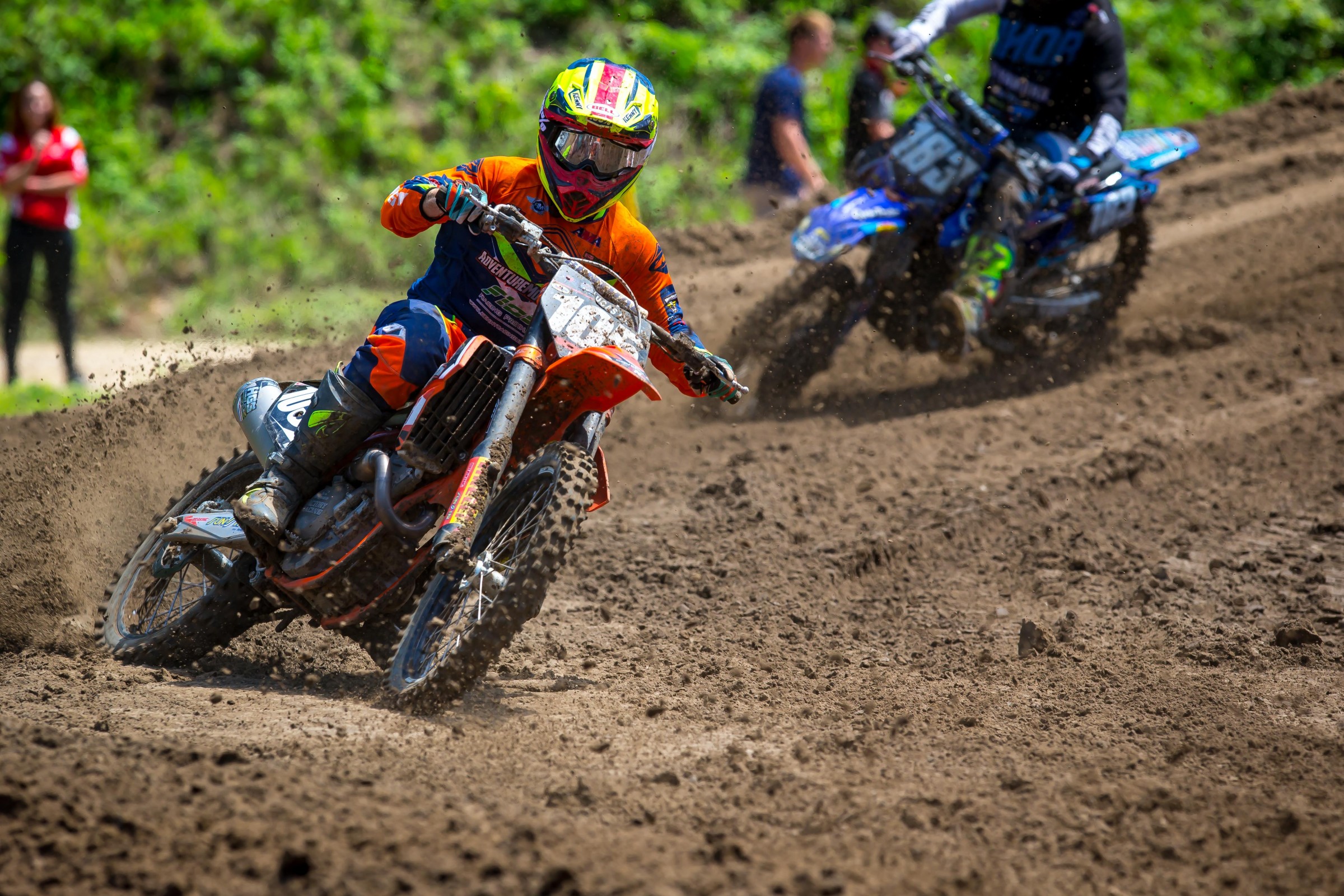 I don't know why the Englishman came over here years ago to race and I don't know why he left to race EMX back in Europe. And therefore I also don't know why he came back to America and jumped into the Nationals after a few rounds. It was a blast in the past to see Scuba from the Suzuki City days out there. But he's been pretty good in a tough class for a privateer and the first moto at Millville, he got 10th! And that's after a last lap crash! Someone get this man some tea and crumpets.
---
ME NO LIKEY: Who kidnapped J-Mart?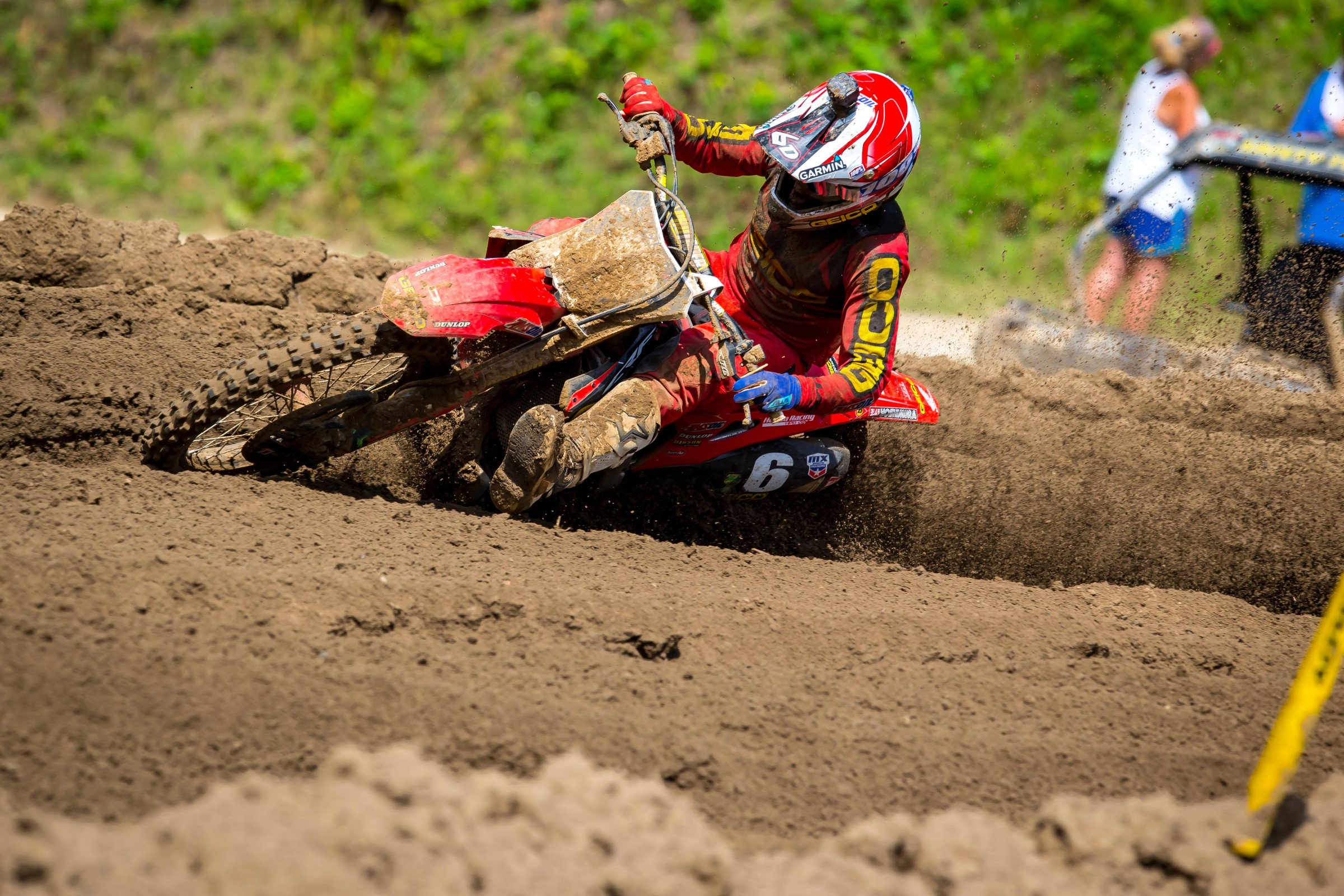 First moto the 250 pack leaves the line and Alex and Jeremy Martin are comfortably settled into second and fifth respectively. No worries, they both just needed a start and everything would be okay at the track that they grew up on and have done so well on every year. And while Alex rode well behind Savatgy to grab second, Jeremy Martin got passed. Not once, but twice! Zach Osborne and Adam Cianciarulo got him in the opening laps and that was … weird. Remember, Jeremy left Florida to go back to Minnesota to ride (at Millville among other places) while Alex has been in Florida the whole time. Osborne's bike went POOF and allowed J-Mart back by to get a fourth. Second moto he started fourth, dropped to seventh before ending up fifth. What in the hell happened to Jeremy Martin at his home track this year?
---
ME LIKEY: Wacko!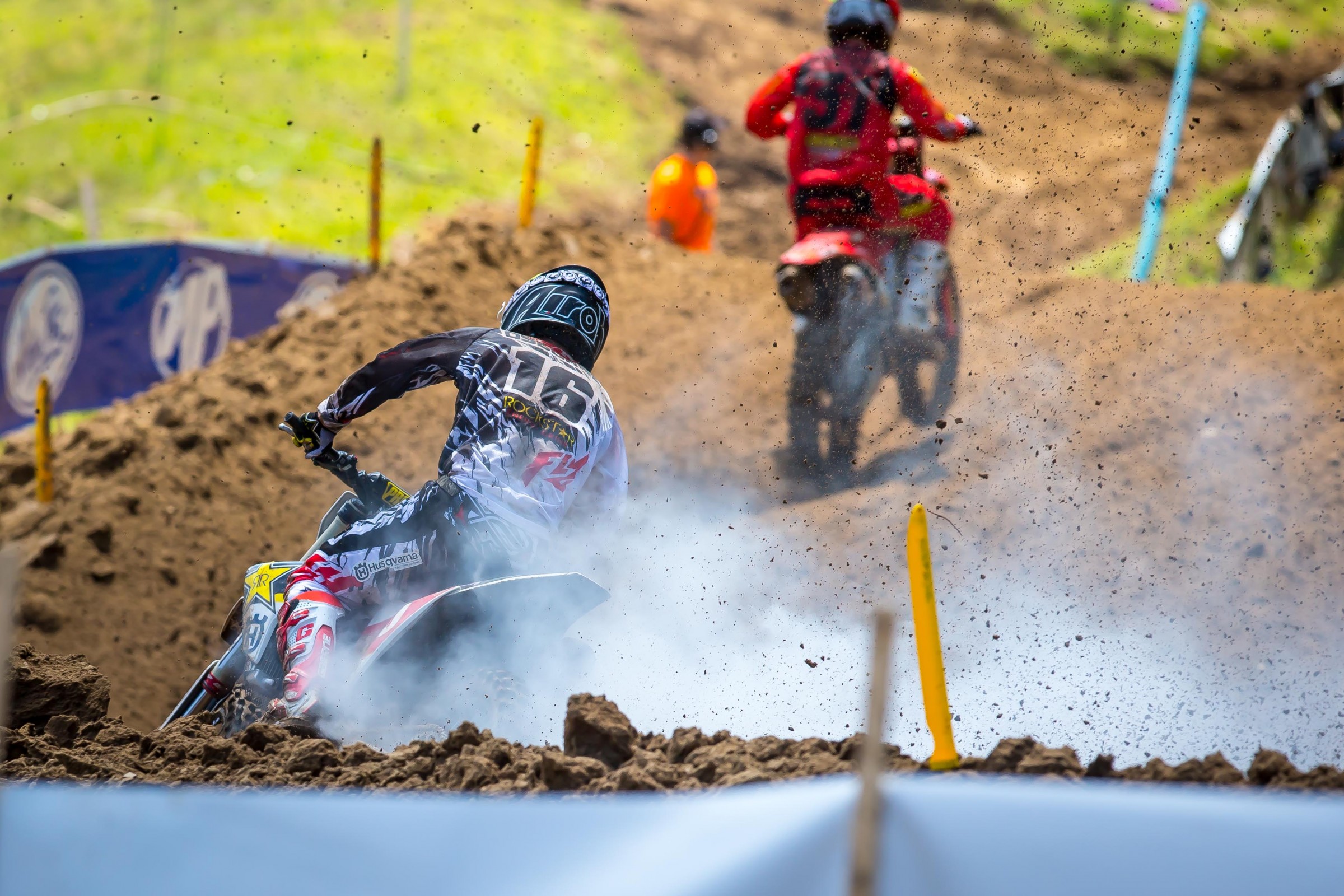 When it's your year, it's your year, man. Ask The Smashing Pumpkins how well 1995 went for them. Everything they touched turned to gold including a double CD! Well, in years past Osborne's valve cover gasket blowing out would've definitely led to a DNF but not this year. He nursed the bike home and then for good measure caught and passed Savatgy from a ways back in the second moto to take the moto win. He's so hot right now.
---
ME LIKEY: Dean-O
Funny how motocross works, right? This is why I've said time and time again that all us "experts" debating the moves these riders make is useless when it's such a mental sport. Case in point #874 is Dean Wilson making his first ever 450MX podium at Southwick and then this weekend pulling starts (when he usually gets so-so starts) and riding great to go 3-3 for second overall. Yup, that's how these things work. Wilson got the podium, was stoked on himself, and believed he now belonged up there and the next race, boom it happens. I'm not saying it's all mental but a lot of it is. What's the difference in actual real riding skills of Wilson, Tickle, Bogle, Seely, etc, etc? Not much, so the mind is what makes up that last little bit.
---
ME LIKEY: Tickle Time!
RCH/Yoshimura Suzuki's Broc Tickle is out for the season with an injury but that hasn't hurt him, as all signs point to Tickle getting a ride with Red Bull KTM for 2018. The RCH team is solid for sure but one thing they haven't had is a lot of cash for salaries, so Broc's due for a nice raise next year. He's a good second dude on a team. He's got no drama, runs a solid program, doesn't cost a lot and he's mostly top 10 or better every weekend. Good job by Roger DeCoster and the KTM guys to get him.
ME LIKEY: SILLY SEASON
It's always fun, right? Where's everyone going to end up? There aren't that many guys whose contracts are up this year, but there also aren't many spots to fill either. Factory Yamaha will have one alongside Cooper Webb, JGR Suzuki will have one alongside Weston Peick, Honda, Husqvarna, and Kawasaki are set and KTM might be set with its two riders (Musquin and assuming Tickle) or maybe they'll go with three again? And what's RCH Suzuki going to do next year? MCR will be back we think with Justin Brayton and who else? Where do Chad Reed, Justin Barcia, Davalos, Jake Weimer, and Justin Bogle go next year?
Thanks for checking this column out, I appreciate it. Email matthes@racerxonline.com if you want to chat about this column or anything else really.