RedBud's LaRocco's Leap Gets a Makeover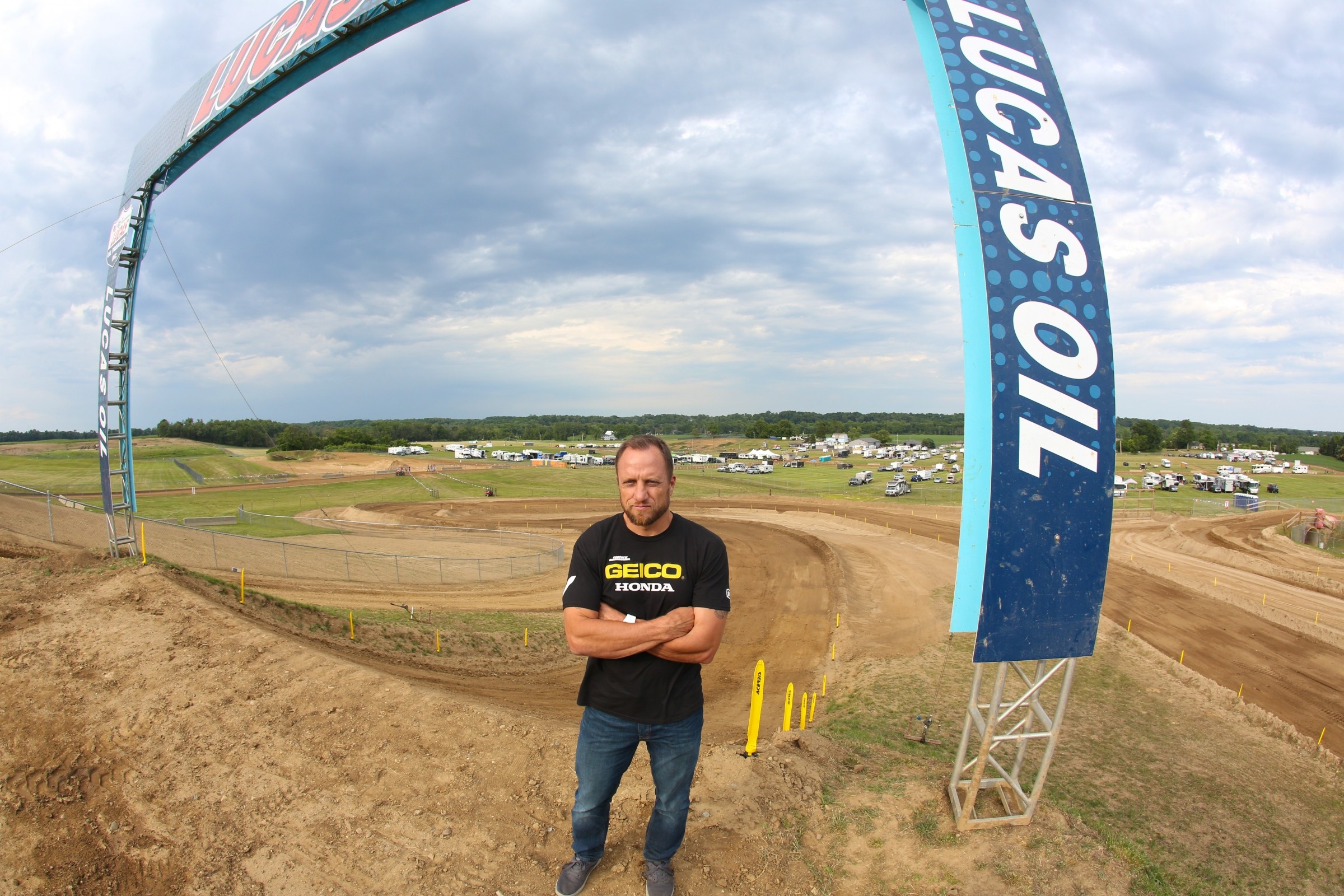 Buchanan, MI
RedBud
Lucas Oil AMA Pro Motocross Championship
BUCHANAN, Mich. – The most famous dirt bike jump in the world--RedBud's awe-inspiring LaRocco's Leap--celebrating its 25th anniversary this summer, has been recreated adjacent to the original Leap, making for improved motocross spectator sight lines and increased lap times for the annual July 4th weekend AMA MX National at the legendary southwestern Michigan motocross track.
Every bit as big as the original 125-plus foot LaRocco's Leap (created by Tim Ritchie and Mike LaRocco back in 1992), LaRocco's Leap 2.0 was built just a matter of feet away in an adjacent lane to the original jump - the specs and geometry that created the incredible lift off the granddaddy of all marquee jumps on the MX Nationals circuit being precisely the same.
"LaRocco's Leap 2.0 is an exact replica of the original," said RedBud's Tim Ritchie. "It's about 80 feet to the south, running uphill on the same pitch with the same lip. And there's a considerably deeper landing area on the backside."
Added Mike LaRocco: "Tim and his crew obviously did a great job with it. The take-off is pretty much exact, and the landing is longer and steeper. The S-turn leading into it will be interesting, a lot tougher than in the past. I think the 450s can do it from the inside lane, depending on how rough it gets. With multiple lines going the guy up front will definitely have the advantage, but that'll also allow for more passing opportunities."
Ritchie said the main reasoning behind the reconstruction of LaRocco's Leap was twofold: Allow room for new grandstands, and add some lap time and interest to the north side of the track. Racers will negotiate a new S-turn in the area of the lead-up to the old Leap, banking off a sweeping right hander before rocketing up the face of LaRocco's 2.0 – making for two thrilling hits for the fans watching the race from either side of the valley.
"You want it to remain racy," added Ritchie. "Somebody takes the inside line and doesn't do it, while the guy behind him takes a chance on the high line – and clears it, makes the pass – now that's racing."
In addition to the new LaRocco's 2.0, fans this weekend will notice a marked improvement in the grandstands along the side of the famed jump. Gone – via tornado – are the old wooden grandstands and in their place is a considerably larger set of brand new aluminum grandstands, anchored to a massive concrete pad, with a spectacular view.
Action gets underway tomorrow at 1 p.m. with press day at RedBud. Stay tuned to @redbudmx for a real time report!
For more information on RedBud MX and the upcoming Rockford Fosgate RedBud MX National, round six of the 2017 Lucas Oil Motocross Championship, please visit: www.redbudmx.com