Rancho Cordova, CA
Hangtown
Lucas Oil AMA Pro Motocross Championship
1.) With Ryan Dungey done, is there a crown already set for Eli Tomac?
Jason Thomas: I am not handing out any crowns! There was no crown! Although, Dungey did actually win the title! So, maybe there was a crown? Anyhoo, Tomac is the big favorite for this series and rightfully so. With Dungey and Roczen out, Tomac has a clear path to his first 450 outdoor title. He will have challenges from Blake Baggett, Marvin Musquin, and others, but I think Eli will have everyone covered over 12 rounds.
David Pingree: I know nothing is certain in this sport of ours, but with Dungey out of the game Eli is a HEAVY favorite this summer. I mean, like, Jonah Hill heavy (before, and after, 22 Jump Street). Like, Janet Jackson or Val Kilmer or Kevin Federline heavy—just a big, fat, heavy title favorite. I know they say there's a reason we run the races but if I'm a betting man, I'm putting it all down on the #3 this summer.
Jason Weigandt: Tomac is the overwhelming favorite because he was ahead of most of these riders last year, and he showed in supercross that he's gotten even faster—the shoulder injuries from 2015 dogged him last year a lot more than he let on. Now that he's strong, healthy (and probably pissed off) from supercross, it's uh-oh for everyone else.
If he makes a mistake, though, it's gonna get crazy. If there is no crown and if Tomac throws it away, I can see a salty Cooper Webb rallying. Coop is a rookie against Tomac, though, has a lot of 450 experience at this point.
2.) 250 title favorite?
Thomas: The 250 class is wide open, folks. If we had to peg a favorite, I suppose we could take Jeremy Martin or Zach Osborne, but there are several riders who could make 2017 their year. Austin Forkner was a breakout rider last season, Aaron Plessinger has been waiting to make good on his late season surges, Alex Martin was second in points last season, Joey Savatgy won three of the first six motos in 2016, and on and on and on. The 250 class is where the excitement is this year.
Pingree: This is a tough one. The obvious players to me are Jeremy Martin and Zach Osborne. Joey Savatgy could be in the mix, but I'm curious to see how he responds to his supercross series outcome; an ending like that is not easy to take. It sounds simple to just put it behind you and start fresh with a positive attitude and renewed enthusiasm, but I can assure you he's had some sad nights in his bedroom listening to the Say Anything soundtrack on repeat and crying his eyes out asking, "God, why me?" Well, at least that's how it was for me in 2000. And in 2002. And again in 2007, in the Supermoto Championship. Working that hard and striking out narrowly is tough to rebound from.
I also like Shane McElrath to get up in this mix. Shane is a hard worker and he really came alive in supercross this year. Forkner? Adam Ciaciarulo? Alex Martin? Plessinger? There are certainly some riders who could play spoiler in this chase so it will be fun to watch.
Weigandt: This class looks crazy hard to predict, but I feel like you have to give Jeremy Martin some respect. He's the only one in the class who has won this title before, and he's won a ton of races compared to these others, also. If he's the same Jeremy Martin as usual outdoors, if his team switch and bad supercross season and recent back injury don't make a difference, he's going to be tough to beat. If he's not the same, though, you obviously have to look at Osborne's fitness and toughness as a factor. There are so many other guys that can catch fire, though. Will Savatgy have a supercross hangover? Will Forkner avoid a sophomore slump? Can Plessinger do it on all tracks and get some starts? Can AC keep it on two wheels? Is the Dylan Ferrandis hype for real? What about all those Troy Lee Designs/Reb Bull KTM guys? Sheesh. Definitely no crown here.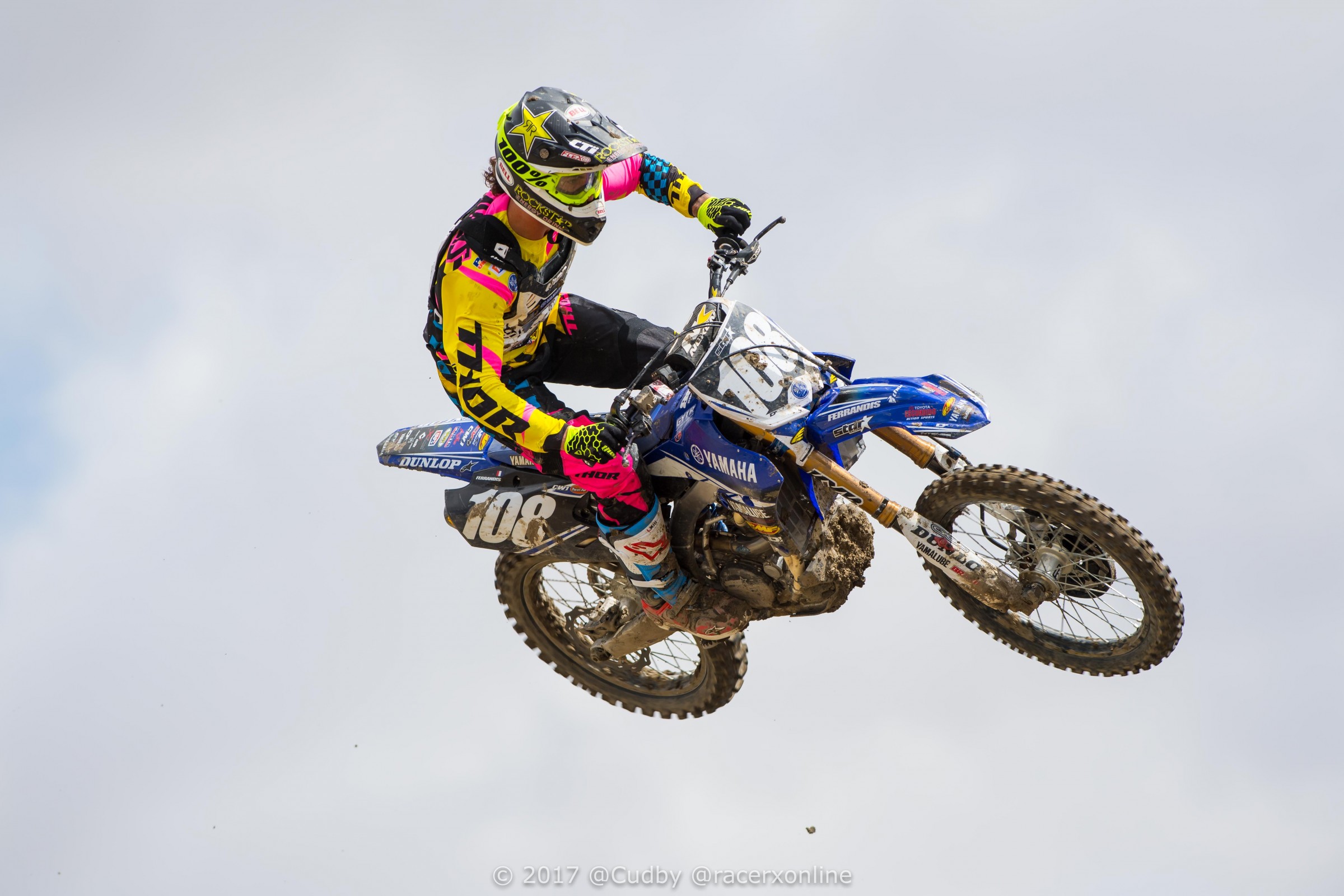 3.) Sleepers! Let's hear them.
Thomas: Nathan Alexander, a mechanic on the Rocky Mountain KTM team, has narcolepsy and is my sleeper pick for this summer.
Pingree: Well, I just mentioned some in the 250 class. The 450 class, I believe, is going to be the same major players. Jason Anderson, Musquin, Baggett, Cole Seely, Justin Barcia, Weston Peick, etc. will all be following Tomac around in some order. I am interested to see if Josh Grant can carry any of the momentum he's built this season into Lucas Oil Pro Motocross. Grant is definitely a better outdoor rider and, at times, he can go as fast as anybody. He's got a whole season (mostly) injury-free under him so this could be a great summer for him. I think the biggest surprise is going to be James Stewart on a…. psych!
Weigandt: I think Seely has become an underrated outdoor rider. He was putting together some solid rides last year before he got hurt. If he can get through this groin injury and back to 100 percent, I think he can grab some podiums.