Rice-eccles Stadium
Salt Lake City

,

UT
Salt Lake City
Monster Energy AMA Supercross Championship
With the 2017 season of Monster Energy Supercross winding down, it's time for our annual look at which 250SX riders will be getting bumped up to the 450SX Class, and who'll be allowed to stick around for another shot at a 250SX title. We'll start with a quick refresher on the rules.
Effective with the 2007 season points [points earned in 2006 and before are irrelevant], riders earning at least 135 points in a nine-race season, 120 points in an eight-race season (there are nine 250SX races in 2017), or 105 points in a seven-race season, in three seasons of Lites [250SX] competition will be ineligible for the Supercross Lites Class.
For clarity, a rider doesn't have to exceed the points threshold in three consecutive seasons, he just has to do it in three seasons total. If a rider earns, or exceeds the limit (it's 135 this year), he basically checks one of three total boxes. When they're all checked it's time to hop on the 450. That's not the only way a rider can get promoted, though. Here's the next rule:
A rider who wins a Supercross Lites [250SX] Championship will be eligible to participate in the Supercross Lites class for a maximum of three years total regardless of what year he/she won the title. (i.e. if a rider wins the Championship in their third year of Supercross Lites competition, they will be ineligible for the Supercross Lites class regardless of points and therefore not eligible to defend their Supercross Lites Championship title).
The above rule isn't without some controversy. Some believe that if a rider wins the title, he should have a chance to defend his title no matter how long he's been in the class. Imagine how bummed you'd be if you never got a chance to run the #1 plate you earned. It happens too, just look at Broc Tickle, Justin Bogle, Jason Anderson, Malcolm Stewart, and plenty others. You think Malcolm would have had a hard time finding a 250SX ride this year? Winning back-to-back championships will earn you a promotion as well, even if you do it in your first two years in the class. The next rule addresses riders who have self-advanced:
Riders finishing inside the top 20 of the 450SX Class points in 2015 or 2016 will not be eligible to ride the 250SX Class.
We know what you're thinking on this last one: what about guys like Kyle Chisholm and Phil Nicoletti? Chisholm was 14th overall in 2015 and Nicoletti was 19th in 2015. What gives? Well, the rules have an allowance for riders like Chisholm and Nicoletti who have self-advanced to the 450SX Class. Here's what it says:
Riders that have self-advanced themselves to the 450SX Class that wish to return to the 250SX Class may appeal their eligibility to the AMA. This appeal must be submitted to the AMA in writing and can take up to 30 days for the final hearing. All decisions of the appeals panel are final.
Both Chisholm and Nicoletti's appeals were approved, which is why they were allowed to contest the 250SX Class this year. Lastly, none of this applies to Lucas Oil Pro Motocross. That championship's 250 Class is national, not regional, so riders are permitted to ride either class at any given time.
One other caveat: Since these current rules began with the 2007 season, we're hearing some 250 teams are asking for some changes (are you surprised?) now that ten years have passed. Maybe the win-title-in-third-year-and-you're-out rule will be dropped, or maybe the set-points-in-three seasons rule. Definitely something to keep an eye on, but for now, all we have to go on is the rules as they are currently written.
Now, let's take a look at who's graduating and who's getting held back.
Adam Cianciarulo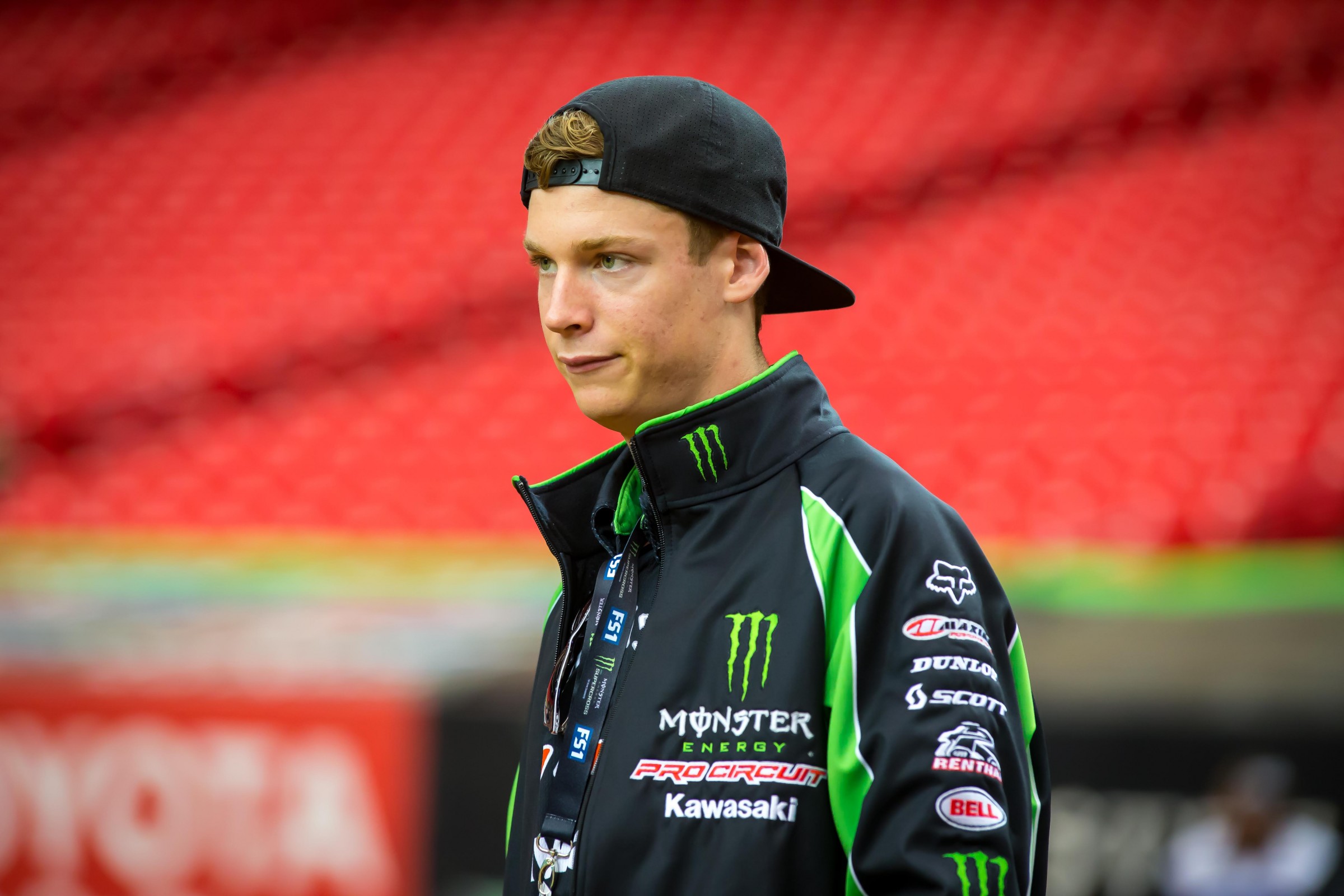 Cianciarulo has never gone over the limit. In fact, this is only his second season of supercross. In 2014 he looked to be en route to claiming a championship in his rookie year, but a shoulder injury ended it before he crossed the points boundary. He missed the next two years of supercross due to injury. He only needs to score seven more points to go over this season, which he'll most likely accomplish in East Rutherford. After that, he'll get at least two more years, unless he wins a title in 2018. By the way, even if he wins the title this year (he's still in it, mathematically), he can come back to the class in 2018 because he hasn't competed for three seasons yet.
---
Christian Craig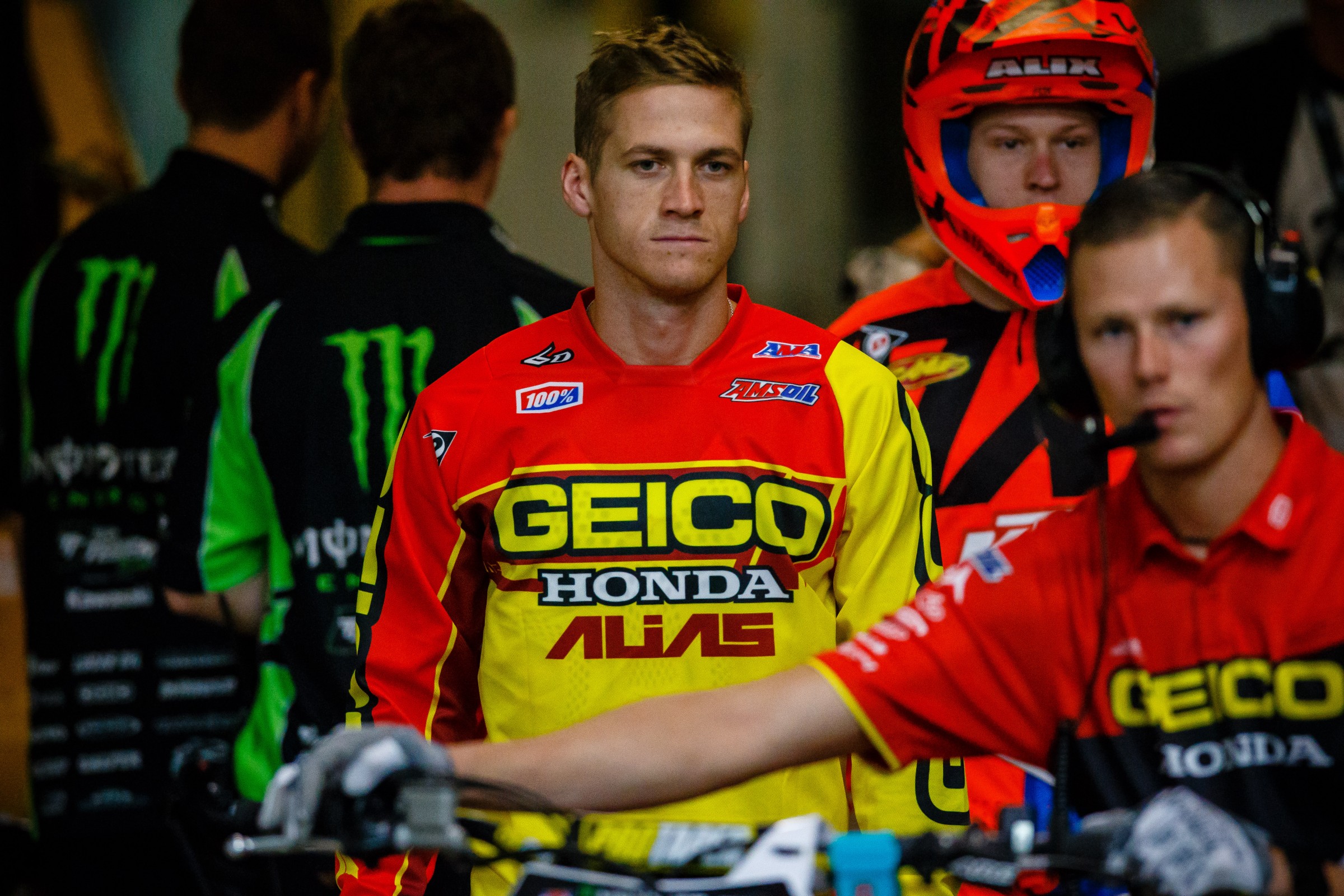 The GEICO Honda rider first went over in 2016, but 2017 hasn't gone his way. Right now he's got 81 points, which means it's impossible to cross the threshold. He's got at least another two years on a 250, unless he wins a title next year.
---
Martin Davalos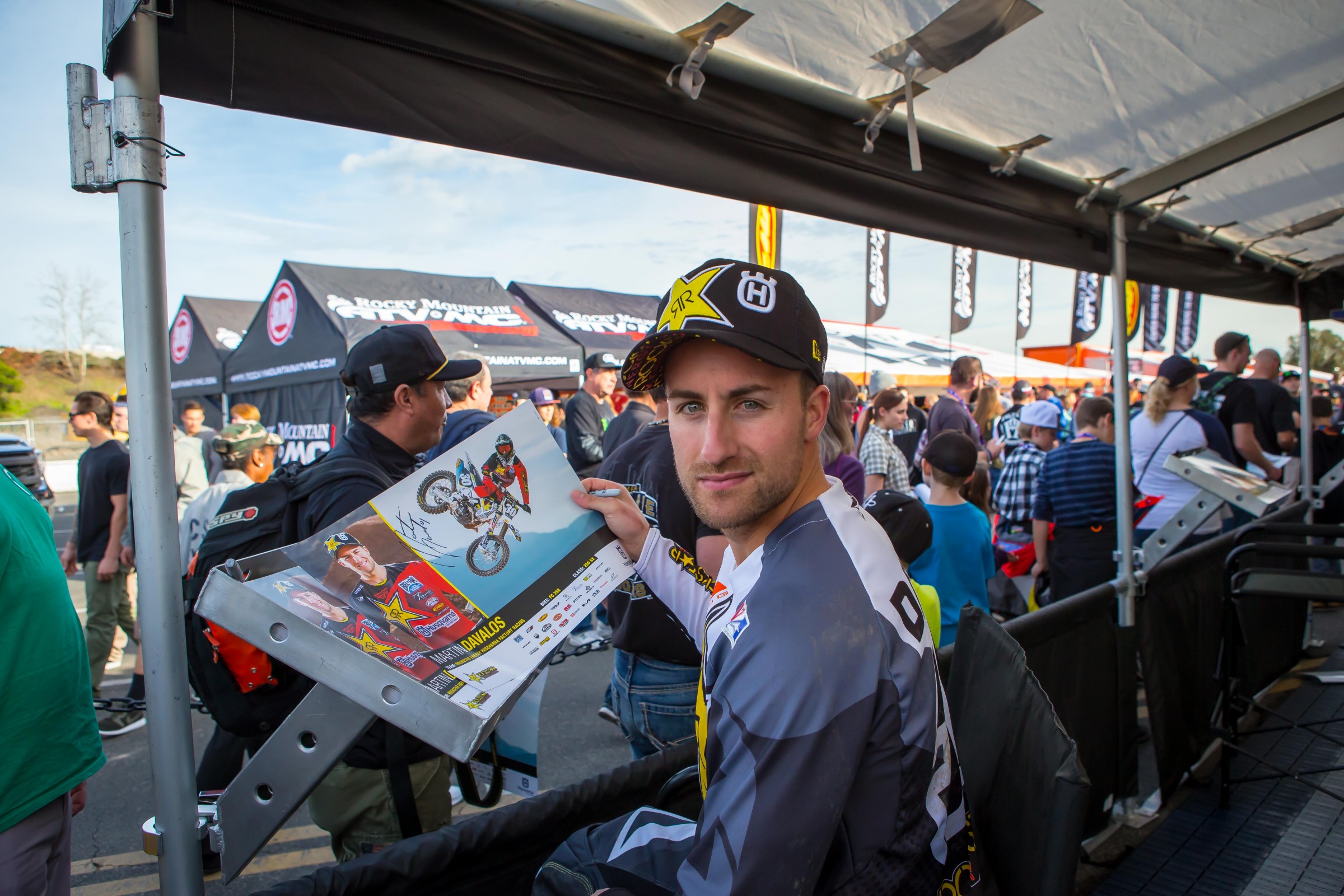 Probably the most talented rider to consistently slip through the promotional cracks of all time. Davalos, who has been in the 250SX Class since 2006, first went north of the limit in 2014 after missing it by a single point in 2013. Epstein-Barr kept him off the radar in 2015, but he did go over in 2016. Now, with just two races left, Davalos only needs 11 points to get promoted. Brace yourself, Matthes, this could be the year!
---
RJ Hampshire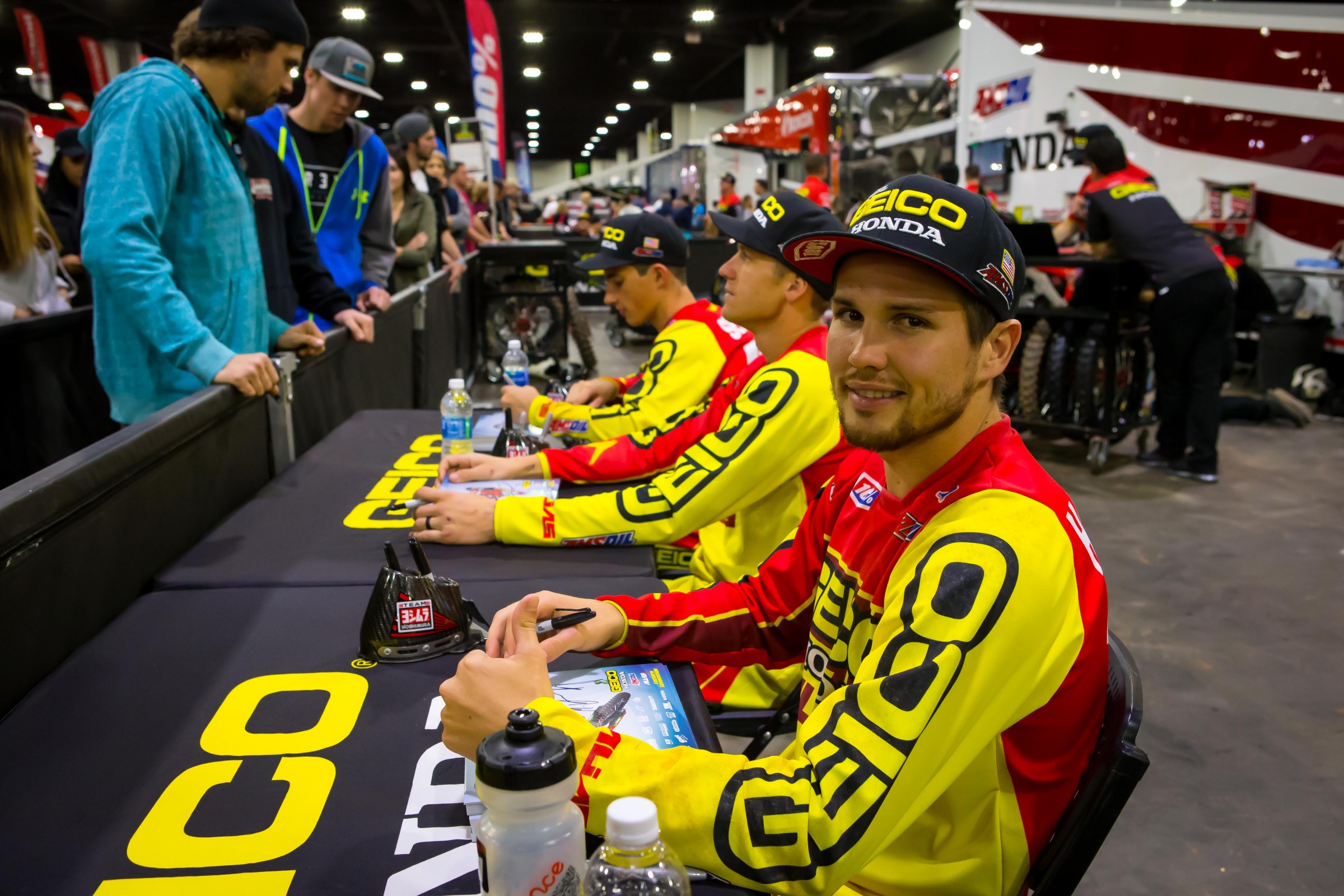 Hampshire, whose first year of supercross was 2015, has never gone over the limit. Thanks to a fractured tib/fib suffered in Toronto, he won't this year either.
---
Josh Hansen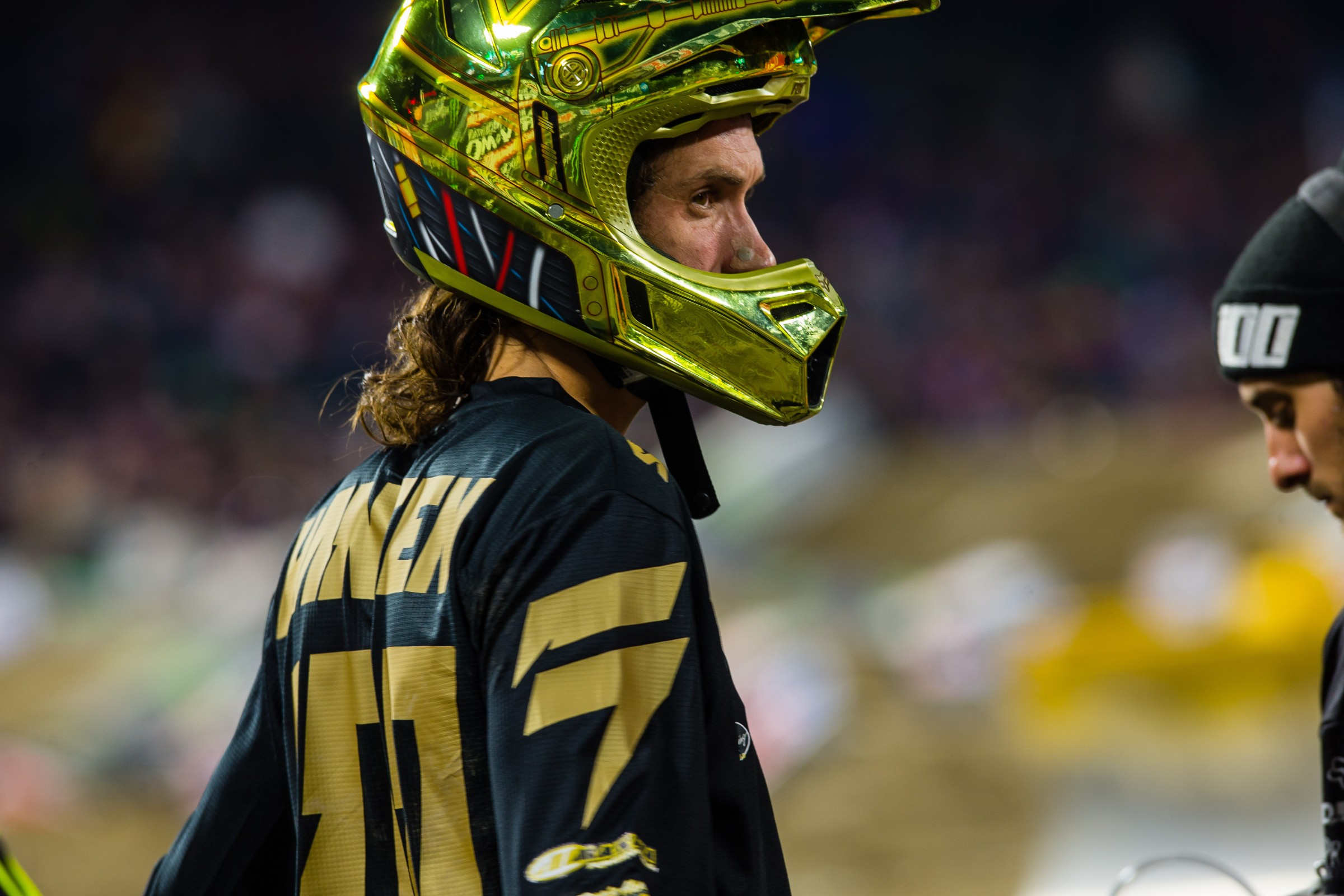 Josh Hansen went over the limit in 2011, leaving him with two more years in the 250SX Class. He actually self-advanced in 2012 and ended up 18th in points, but the rule that applies to the top 20 450SX riders only applies to 2015 and 2016. Right now he's got 45 points, making it impossible for him to go beyond the limit. At minimum he's got another two years in 250SX.
---
Justin Hill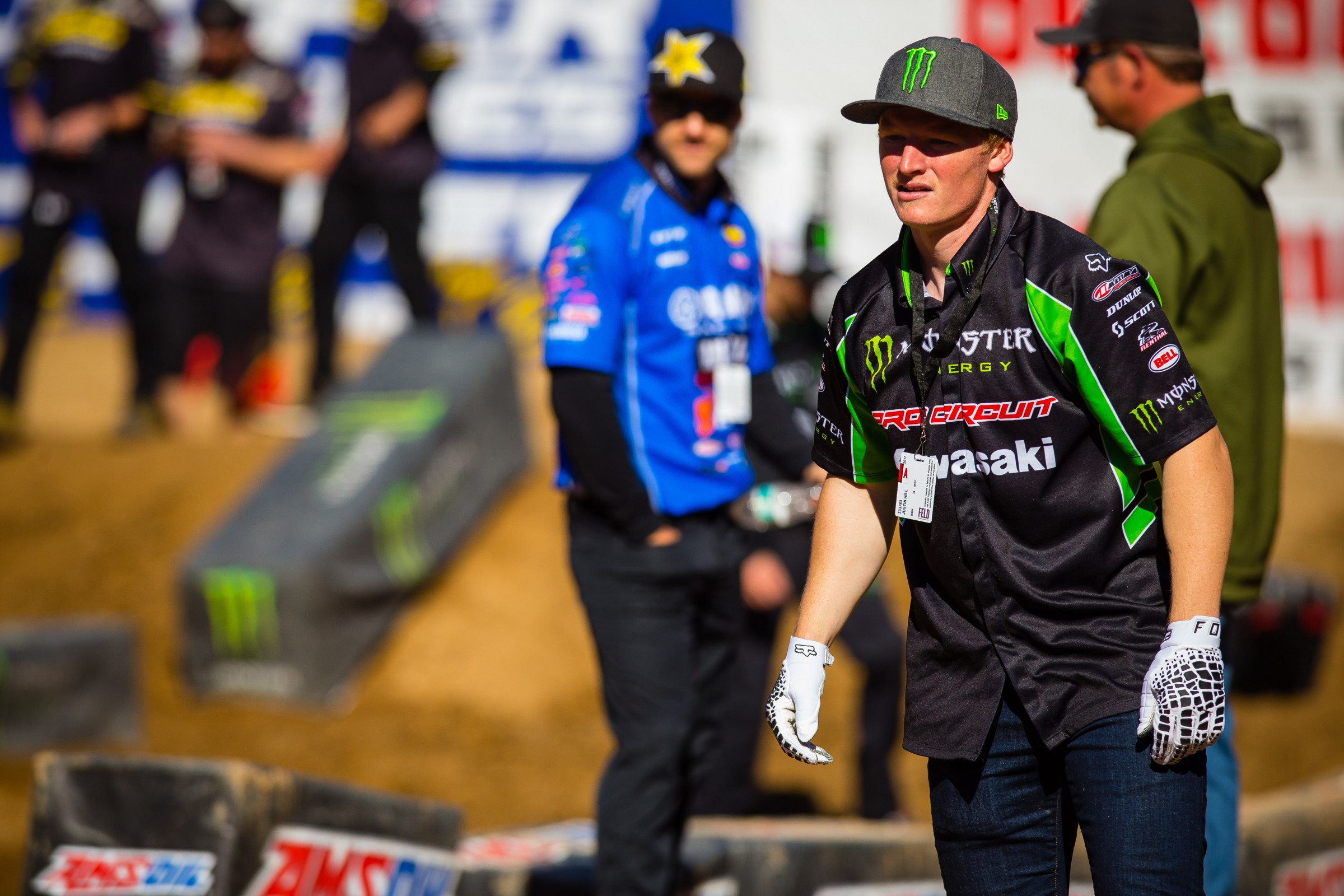 Surprisingly, Hill has only exceeded the threshold once, in 2014. A DNF in San Diego kept him under in 2015 and a concussion in 2016 limited him to just three supercross races. He's gone over the limit already this year though, and with an 18-point lead over Plessinger with just two races left, he's looking awfully good for a title. If he wins this title he's done in the class he once jokingly referred to as the peashooter class. If he doesn't win the title, he can stay, but Hill has told us continually how badly he wants to race a 450.
---
Alex Martin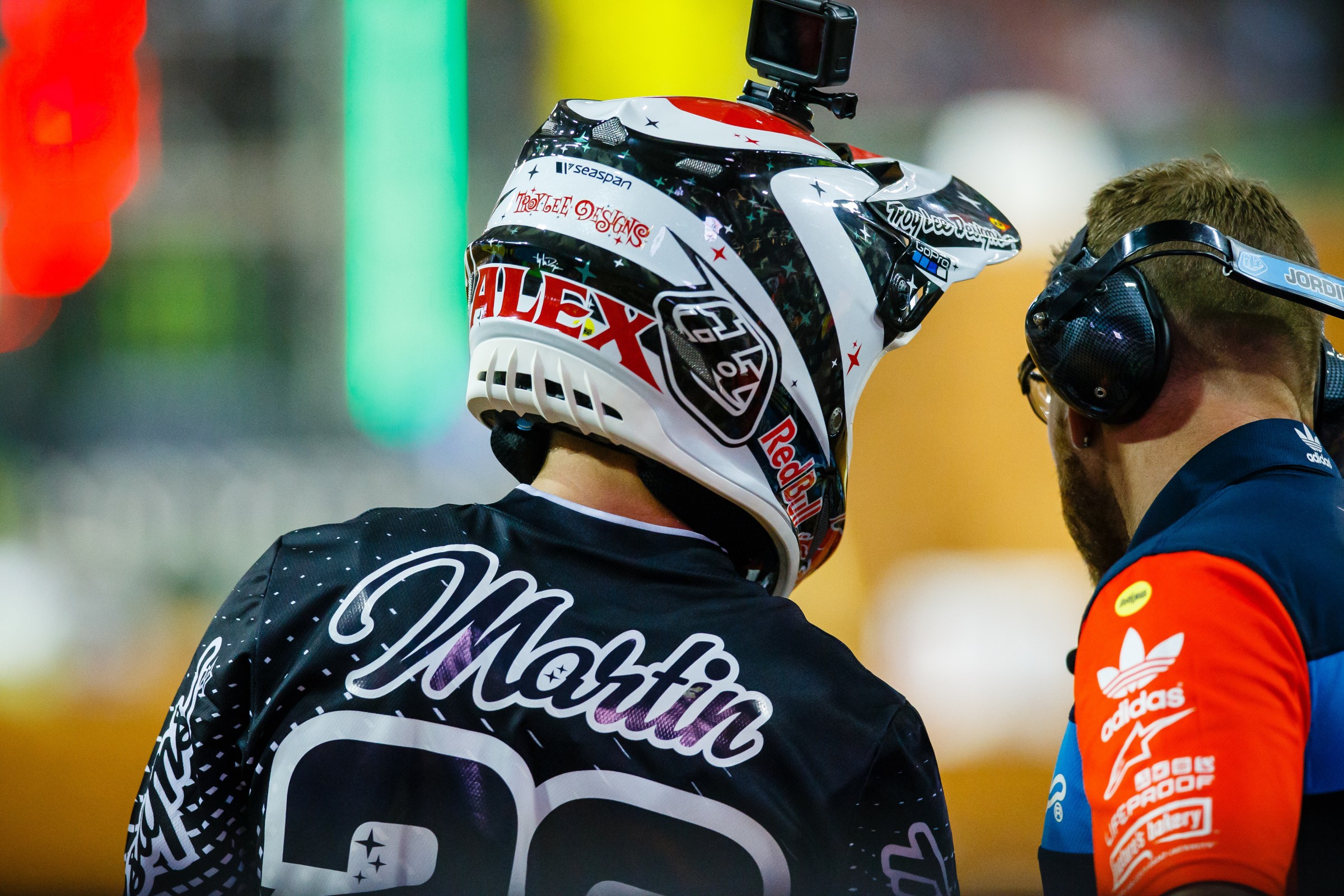 The elder Martin has had the best few years of his career lately, so it's a little surprising to find he's never crossed the points threshold. He probably won't race any more supercross in 2017, so there's no chance he'll go over this year either. You can blame that on Christian Craig if you want, but a look back at Martin's history reveals a pattern of his points potential being limited by crashes. Either way, he's got at least three more years on a 250 if he wants them.
---
Jeremy Martin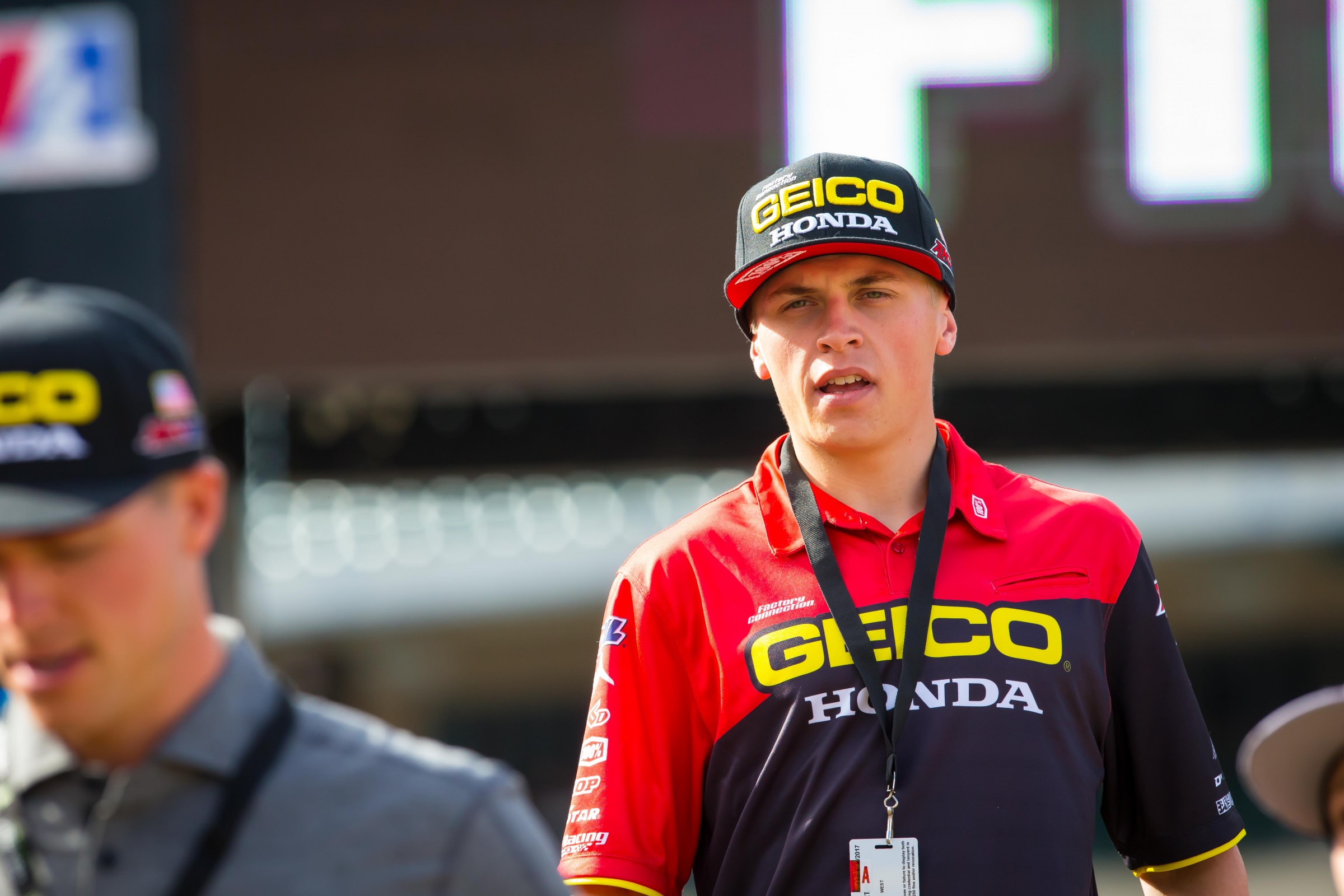 Strange luck and a sporadic inability to qualify in 2013 and 2014, as well as an injury in 2013, kept Martin from going over his first two years. He went over in 2015 and 2016, but thanks to more crazy luck, like getting whacked in the head by Tyler Bowers' bouncing motorcycle during practice in Phoenix, Martin has no chance of going over in 2017 and is eligible to compete in 250SX for at least another year. When it was announced, J-Mart's GEICO Honda deal said he is locked into a GEICO Honda 450 deal for 2018, but he's eligible to stay in the 250s if he wants.
---
Shane McElrath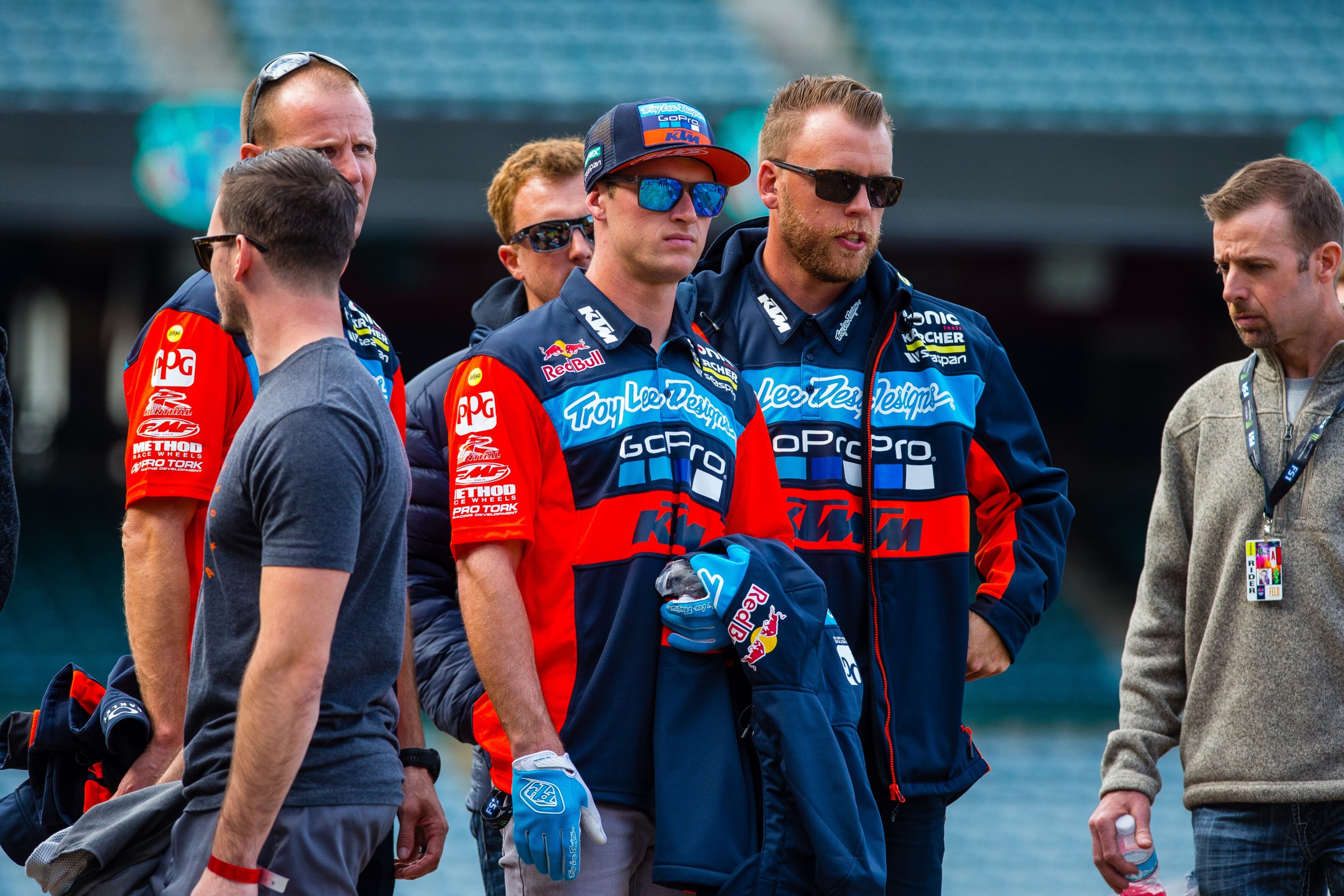 The Troy Lee Designs/Red Bull KTM rider exceeded the threshold by just four points in 2015, but came into the 2016 season with a bad wrist and didn't cross the line. He's got 129 right now, so barring absolute disaster he'll go over the limit in Salt Lake City, leaving him with a minimum of one more year in the class.
---
Zach Osborne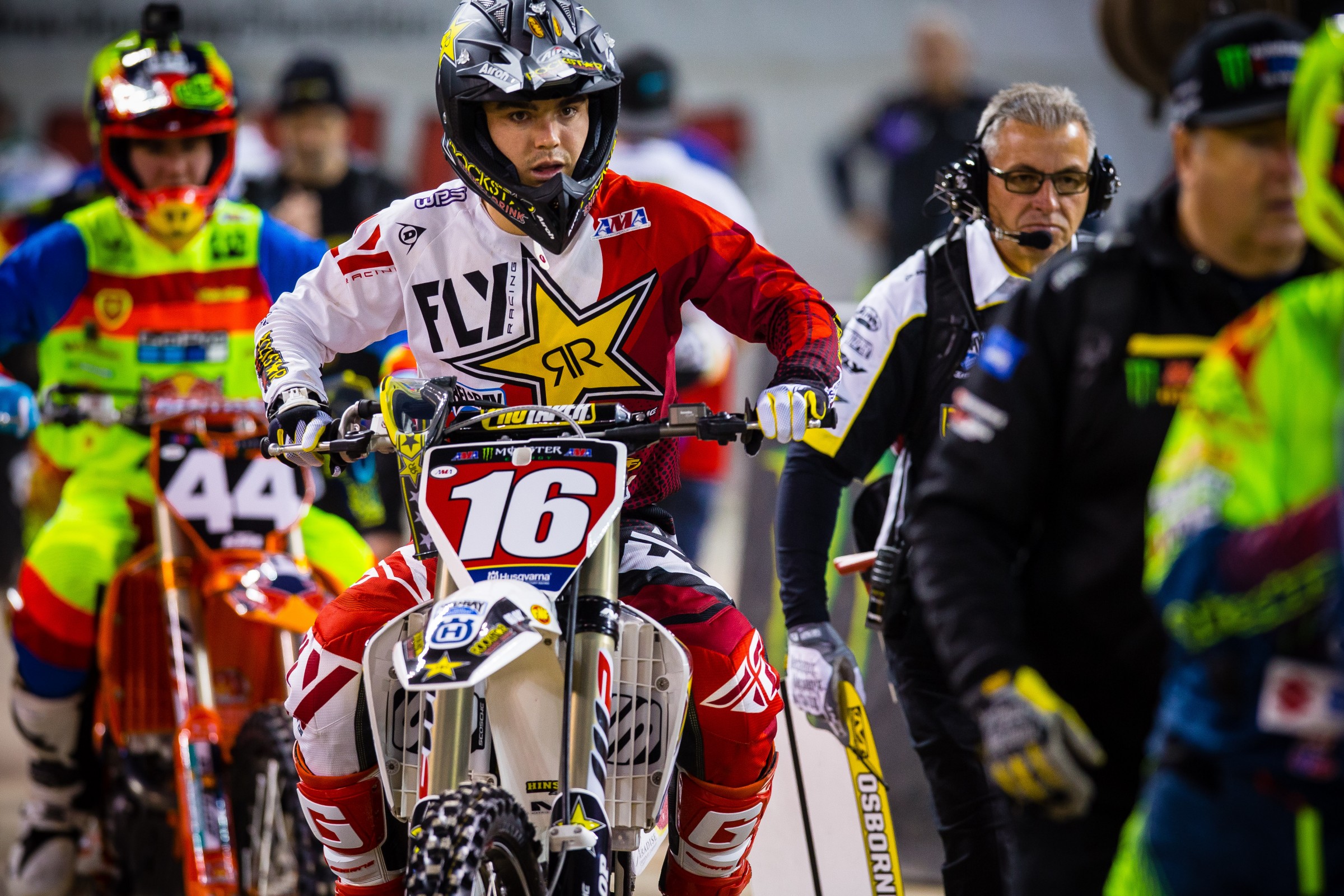 The Rockstar Energy Husqvarna Factory Racing rider barely stayed under the limit in 2015, but went over in 2016. He's just one point shy of going over right now, so unless he develops a mysterious illness, he'll burn another year of eligibility (and he's in title contention, so he's not going to miss any races). He'll get another shot in 2018, unless he wins the title this year, in which case he'll be out.
---
Aaron Plessinger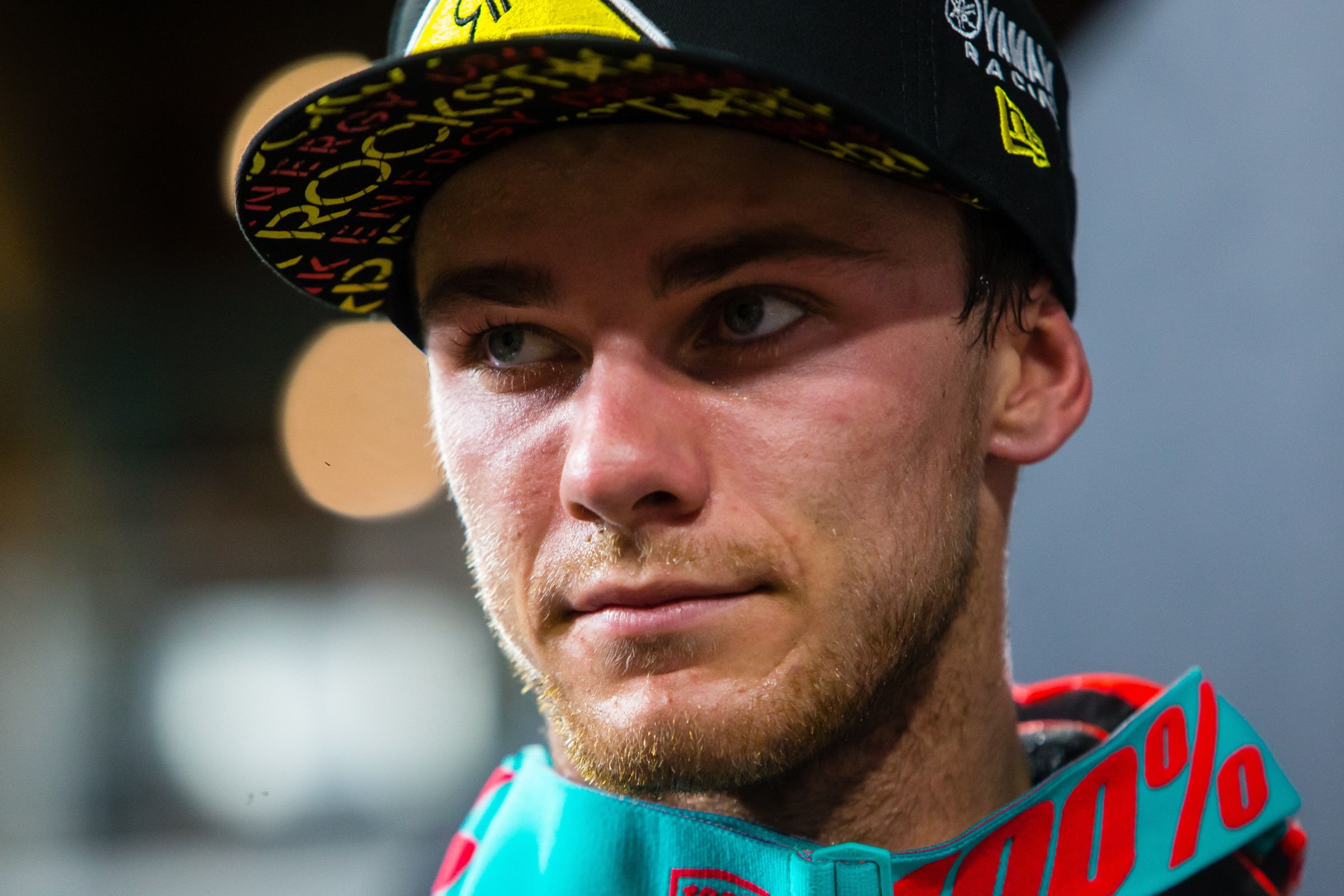 In 2015 Plessinger missed the mark by just seven points, but blew right by it in 2016. He's already gone past this year too, but unless he wrestles the championship from Justin Hill, he's going to get at least one more chance at 250SX glory.
---
Joey Savatgy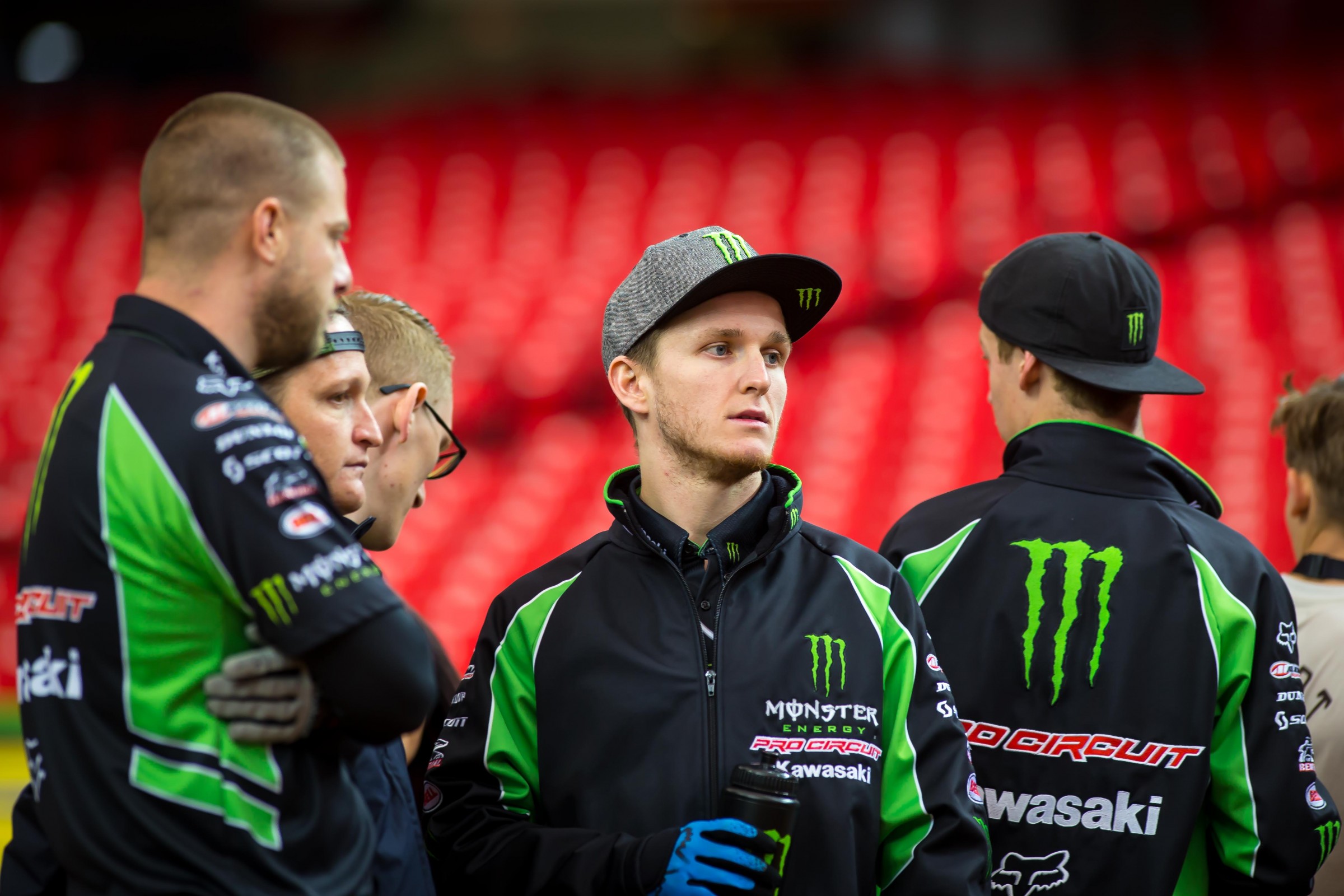 If Savatgy doesn't win the title this year he's going to experience what will probably be one of the most heartbreaking promotions ever. Savatgy went over for the first time in 2015, then, in 2016, he lost the points lead when he went down in Arlington, thanks to Christian Craig changing his line in the whoops. Savatgy kept fighting, obliterating the threshold in the process, but lost to Cooper Webb by just one point, despite Webb experiencing a mechanical failure in Oakland and later, riding Las Vegas with a broken wrist. Savatgy's already smashed the limit again this year and leads Smith by six points in the East Region with two races to go. He has pointed out, so no matter what happens, these final rounds will be the final 250SX races of his career.
---
Jordon Smith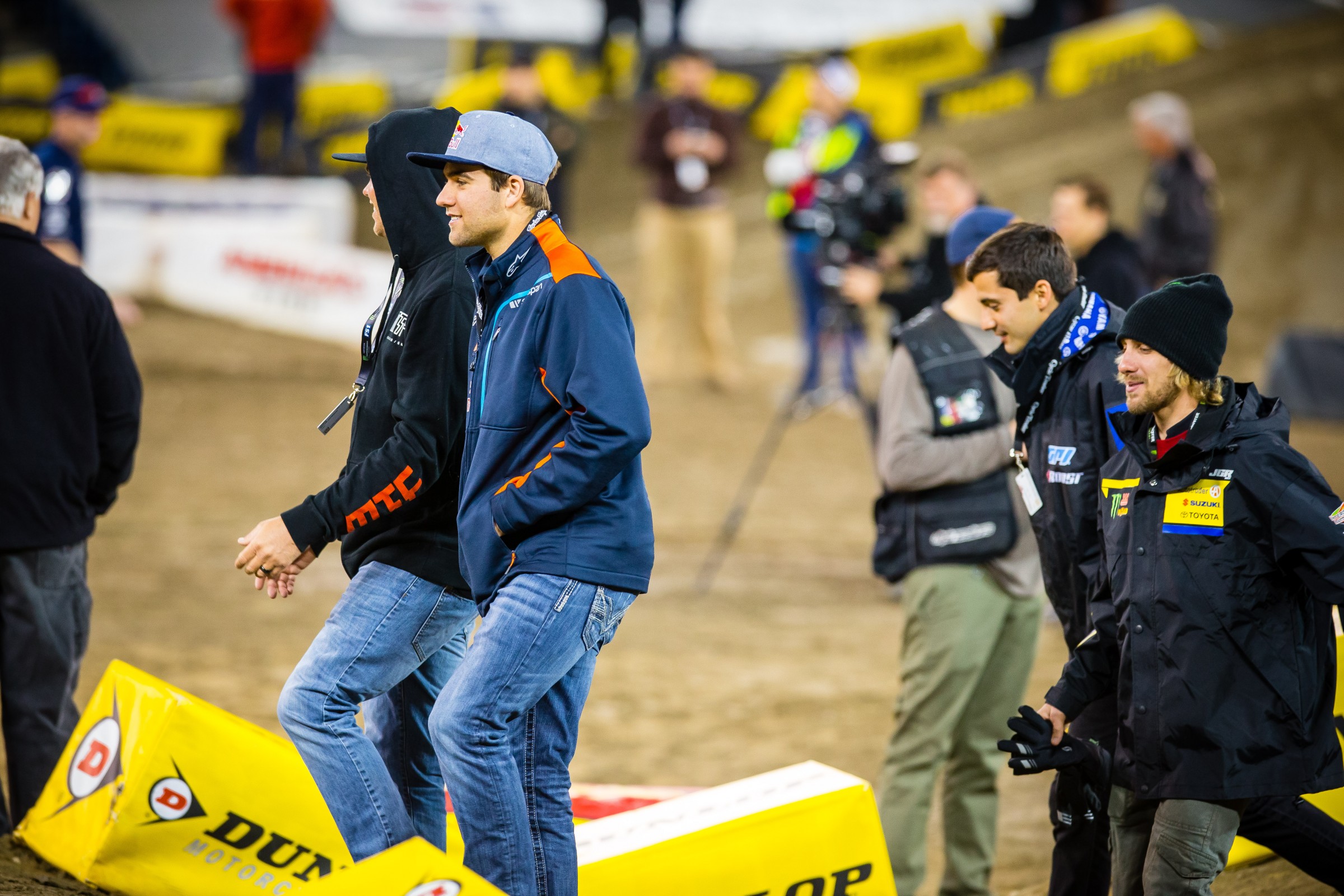 Interesting situation for Smith this year. He's dealt with a few injuries since turning pro in 2015 (he only raced four supercrosses that year), and has never gone over the limit. He's already exceeded it this year though, and if he's able to edge Joey Savatgy for the title he'll get tossed from the class, even though he's only entered 11 supercross races in his first two years as a pro! (Now you know why teams lobby for rule changes.) Of course, if he doesn't win the title he'll have at least two more years to try.