Ford Field
Detroit

,

MI
Detroit
Monster Energy AMA Supercross Championship
Welcome to Racerhead, coming to you not from Detroit but Las Vegas. In a Hunter S. Thompson-like detour, minus all the psychedelic drugs and paranoia, a planned road trip with my friend Doctor Joe got rerouted west for his dad's 82nd birthday, the NCAA basketball tournament (our beloved West Virginia Mountaineers lost), a Britney Spears concert, and, most importantly of all, an in-studio appearance on Steve Matthes' PulpMX/Fly Racing Moto:60 show. I've been wanting to see Matthes' place for a while and wouldn't miss a chance to be on the show when I'm this close. So we did some bench-racing with Jason Thomas and some of Steve's faithful listeners and talked Eli Tomac, Ryan Dungey, 250s, Zach Osborne, MXoN, and more. You can listen to it right here.
While looking for a place to watch the game after the show, we stumbled upon an Evel Knievel-inspired pizza place called Evel Pies on Freemont Street in old-town Las Vegas.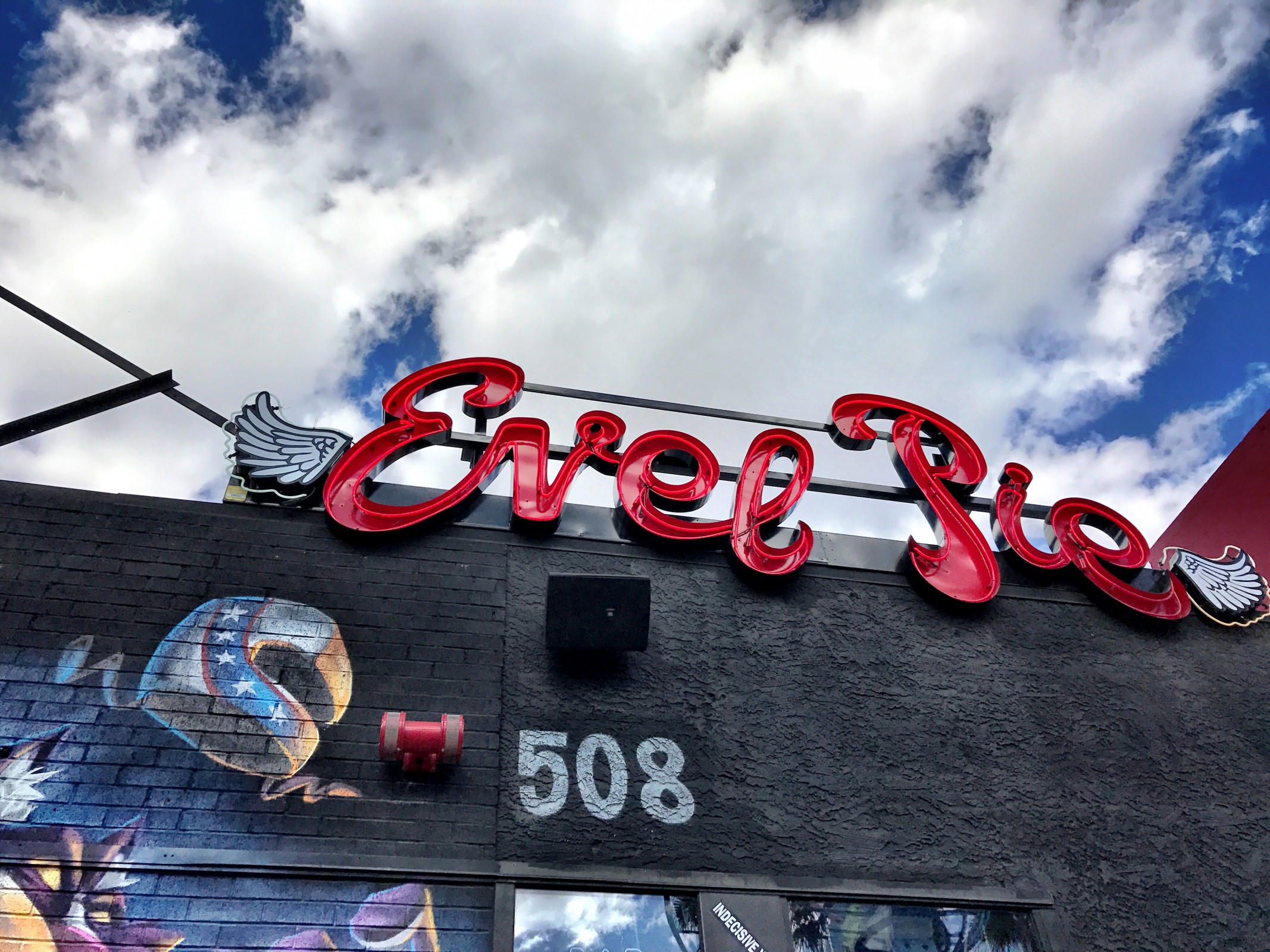 I am headed home tomorrow and plan on stopping by High Point Raceway this weekend to have a look at how all the changes are coming together and maybe drop some grass seed. This past winter, Randy Poulter went to town with some changes to the facility and racetrack, including an updated starting line and first turn and some added pit space for privateer parking and just better viewing and racing all around. Dan Carlson already went out to check it all out and sent up a drone for this preview video:
Finally, things are still being sorted out and worked on for the U.S. Grand Prix and Motocross of Nations that were announced at the Daytona Supercross two weeks ago. Everything is on track, but with most of the Youthstream folks at the Grand Prix of Argentina last week—and then headed back to Europe, and then Mexico this coming week—it's been slower in working out details than anticipated. But don't worry, it's all happening, and it's going to be pretty damn cool.
Hate to cut this short, but now I'm off to the Las Vegas Motor Speedway to check a few things out, including the old motocross track, just for the heck of it. Here's Racerhead.
Detroit Press Day (Jason Weigandt)
For some reason Detroit's press day was loaded, with Red Bull KTM (Ryan Dungey, Marvin Musquin, Trey Canard), Rockstar Energy Husqvarna (Zach Osborne, Dean Wilson, Jason Anderson), and RCH Yoshimura Suzuki's Justin Bogle all riding, as well as Yamalube/Star Racing Yamaha's Mitchell Harrison and some others. I had a good chat with Bogle, who was smiling as usual, but then admitted that there have been many moments this season where it's been hard to keep that look going. Bogle is a lowly 18th in the 450SX championship points standings and the last few weeks saw him pissed off about a run-in with Musquin, fail in a revenge attempt in a heat race the next week, then miss qualifying for the Daytona main event, and then struggle with an illness in Indianapolis. Bogle says he feels good and fast riding during the week, but can't get it to translate on Saturday, especially in the main events, where he admits he hasn't been very good. Bogle's career has always been a bit of a roller coaster, so he at least knows he has dug himself out from bigger holes to find success again. He knows things just build in one direction, so if he can just have one good race, it can start the ball rolling the right way. But he added that, if he goes all the way to Vegas without a good result, well, "You might want to get me on suicide watch."
I also talked to Dean Wilson. Dean started the year as a privateer and has since upgraded to factory Rockstar Husqvarna, but all along his goal this season was to just try to stay healthy. This deep into the season, though, Dean is getting hungry for results, but his starts have totally done him in. Dean says he's had one good start all year, in Dallas, and that was his lone top five of the season. Top fives are Dean's goal every weekend from here on out.
Based on a few conversations I've had with riders lately, Broc Tickle's podium in Toronto has been a motivator for many. There's an entire pack of riders that end up very close in speed, and when one of them (Tickle) breaks through, the rest all say "Wait, I have battled with him, so that means I can be a podium guy, too." Tickle has been riding well lately, but even he will tell you just one good start can make all the difference. Wilson, Bogle, and many more are looking for their moment.
Then there's Jason Anderson, who was on the podium in Daytona and then got lapped while running in ninth place last weekend. Anderson is as blunt as it gets. I asked him if the start ruined him last week, and he said "Yeah I started way back but I just sucked last weekend." He also says this year he's, "Had some races where I was on it, but other races where I've just gotten smoked by dudes." That's shocking honesty from a rider at his level. He says he just goes back and does the same work every week and hopes for the best.
Over in the 250s, from a few things I've picked up this week and then again today, things are getting heated between points leader Osborne and the Monster Energy /Pro Circuit Kawasaki teammates Joey Savatgy and Adam Cianciarulo. Everyone heard about the Osborne/AC deal from practice last week (both riders were given warnings from the FIM's John Gallagher) but Savatgy's camp was not happy with Zach's pass for the lead in the main event. Remember what Savatgy said post-race last week:
"Yeah, there was contact in practice and in the main event. I think if that's what it's coming down to, then for sure, I'm game. It is what it is. Got to make the pass happen one way or another. So if that's how you've got to get it done, then that's what we'll do moving forward."
Yep, we've officially reached the stretch run for 250SX East Region Championship, and, as usually happens, things are getting chippy. (Well, except for that year when Wil Hahn and Marvin Musquin were battling for the title, and they shook hands and wished each other luck on the starting line at Vegas. Somewhere Bob Hannah was smacking his forehead.) Keep an eye out for the white and green bikes on Saturday night.
Pro Perspective (Jason Thomas)
What does Ryan Dungey do now? That's what I was asking myself as we left Indy last weekend. He has really struggled to keep pace at the end of these main events, and even worse, a teammate is one of the perpetrators in the overall points race. He needs a win in the worst way, but I am not sure if he will get one unless Eli makes a mistake. Ryan isn't riding poorly per se, but he just isn't the razor-sharp guy we saw in 2016. He's needed the right circumstances to win as of late.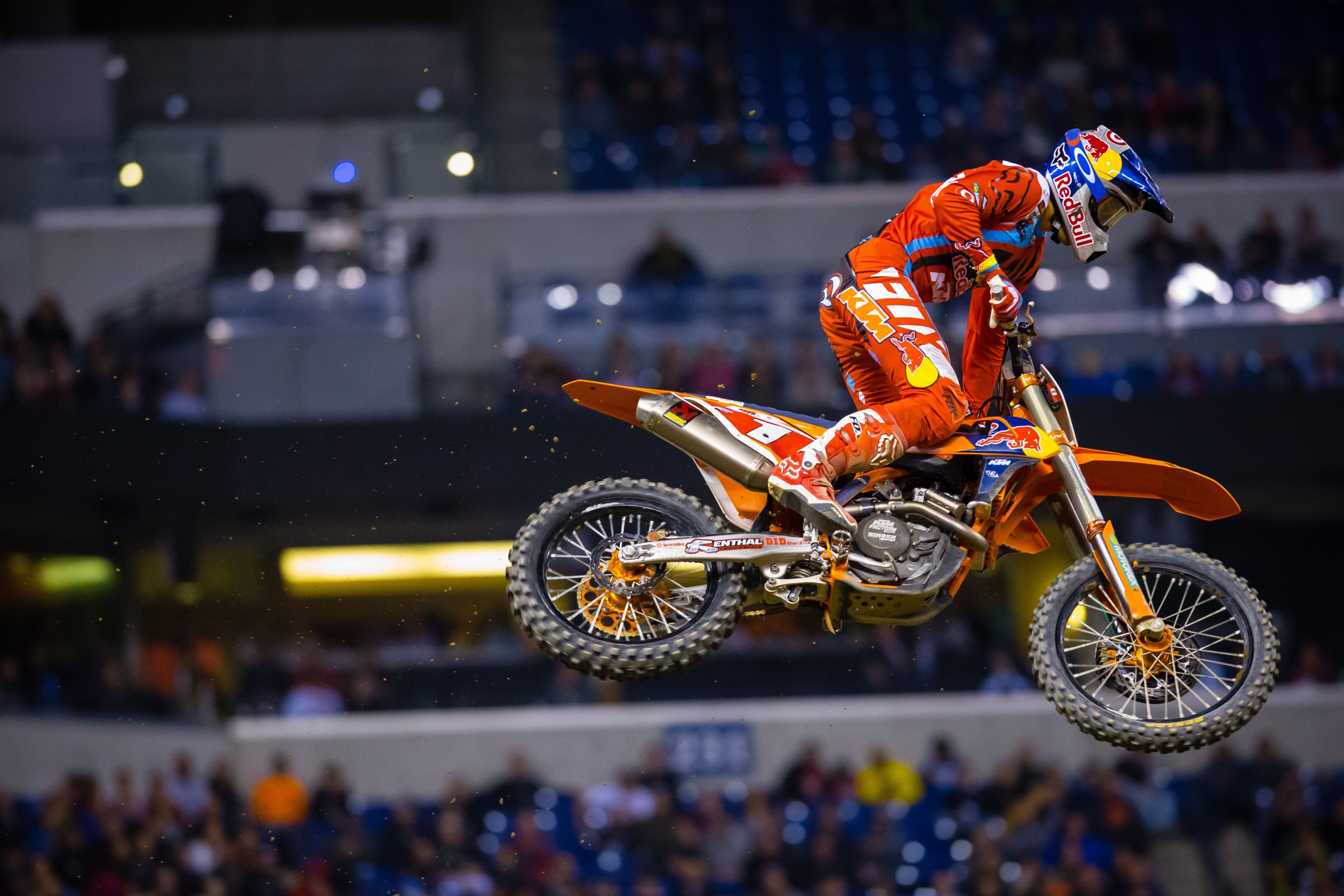 Last year, Dungey simply took wins because he was the best rider. Now, he isn't at the top of qualifying lap times, he hasn't done very well in the qualifying heat races, and he even went to a semi last week. I have no idea what to attribute any of this to, but it's becoming more apparent that he's just a bit "off" from where he was last year. The simple fact is that he has six races and a 12-point lead. If he is going to win this title, he has to find a way to win a couple of races to hold Eli back. I know he was very against a "chase" style format for 2017, but that's exactly what we have with a few rounds to go.
In Case You Missed It
We know you can't look at Racer X Online all day, so we gathered some of the important news and features that you may have missed this week into one spot.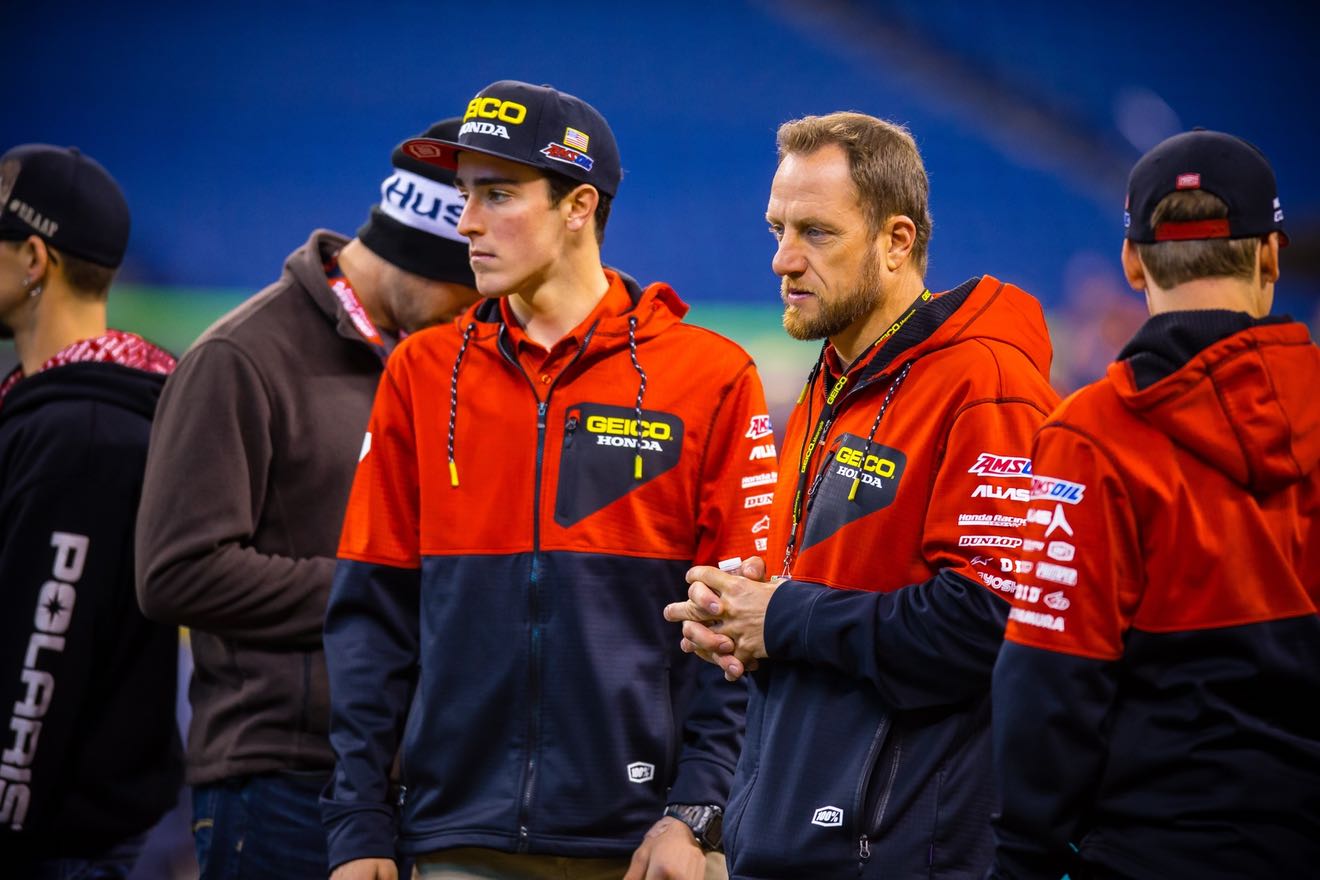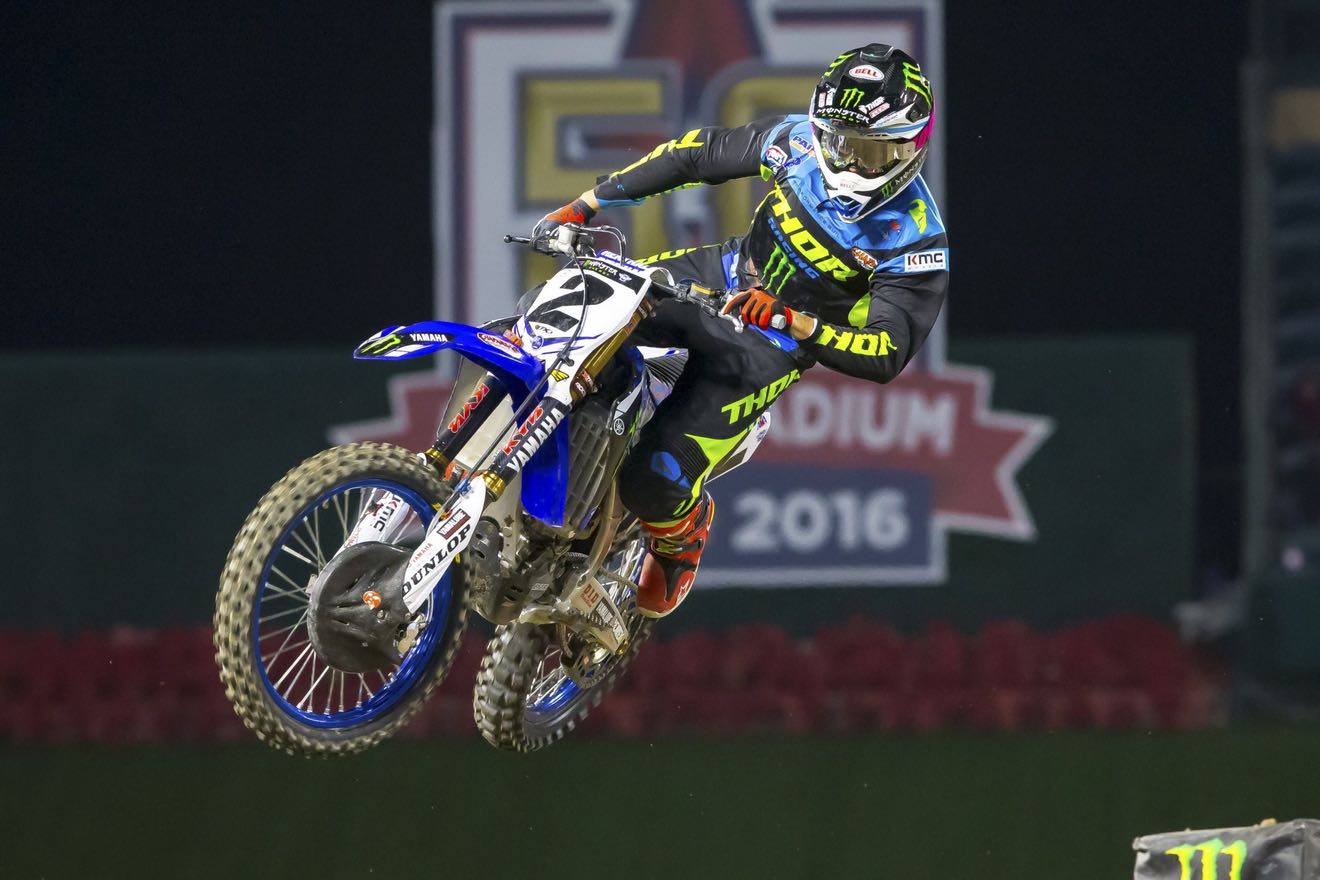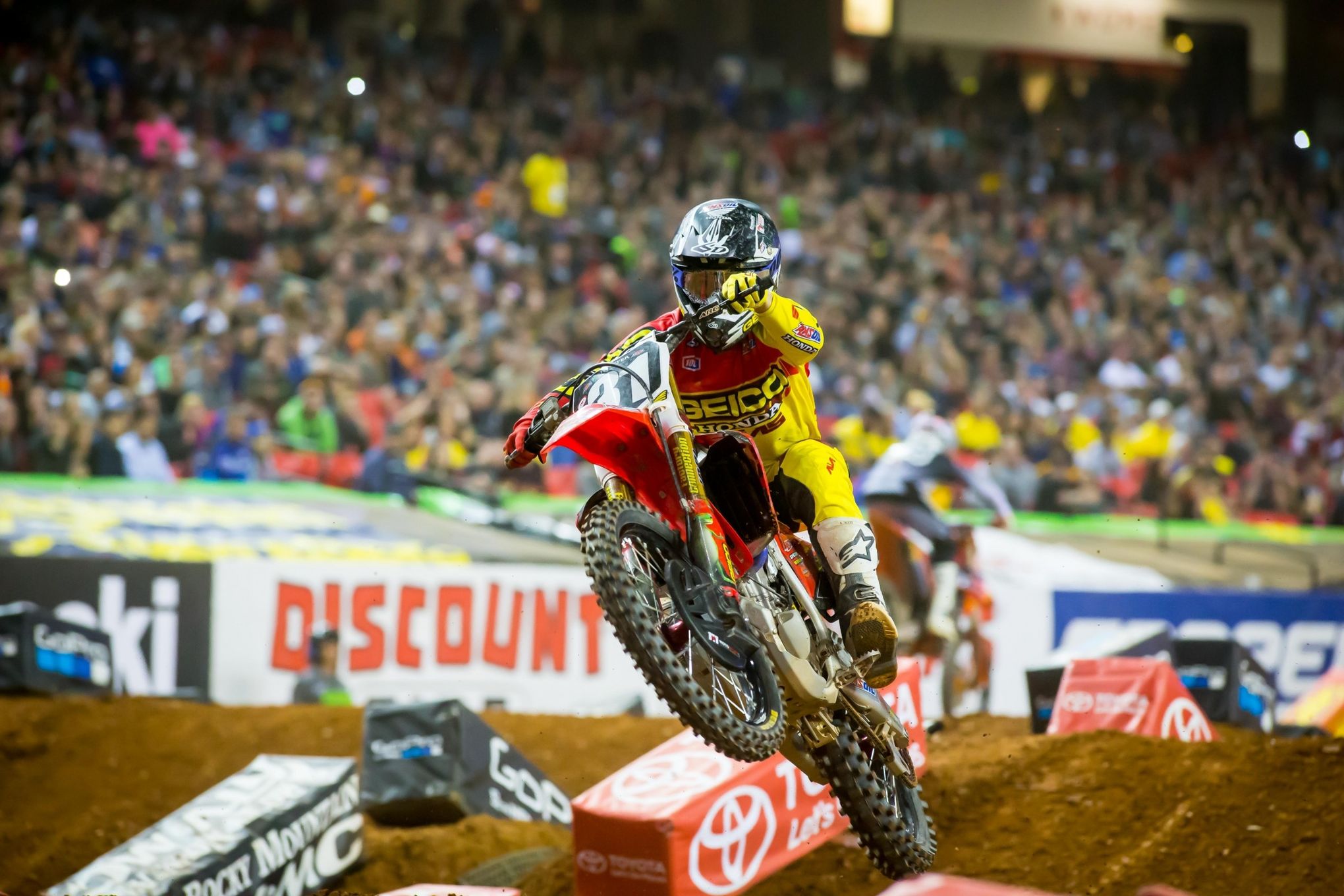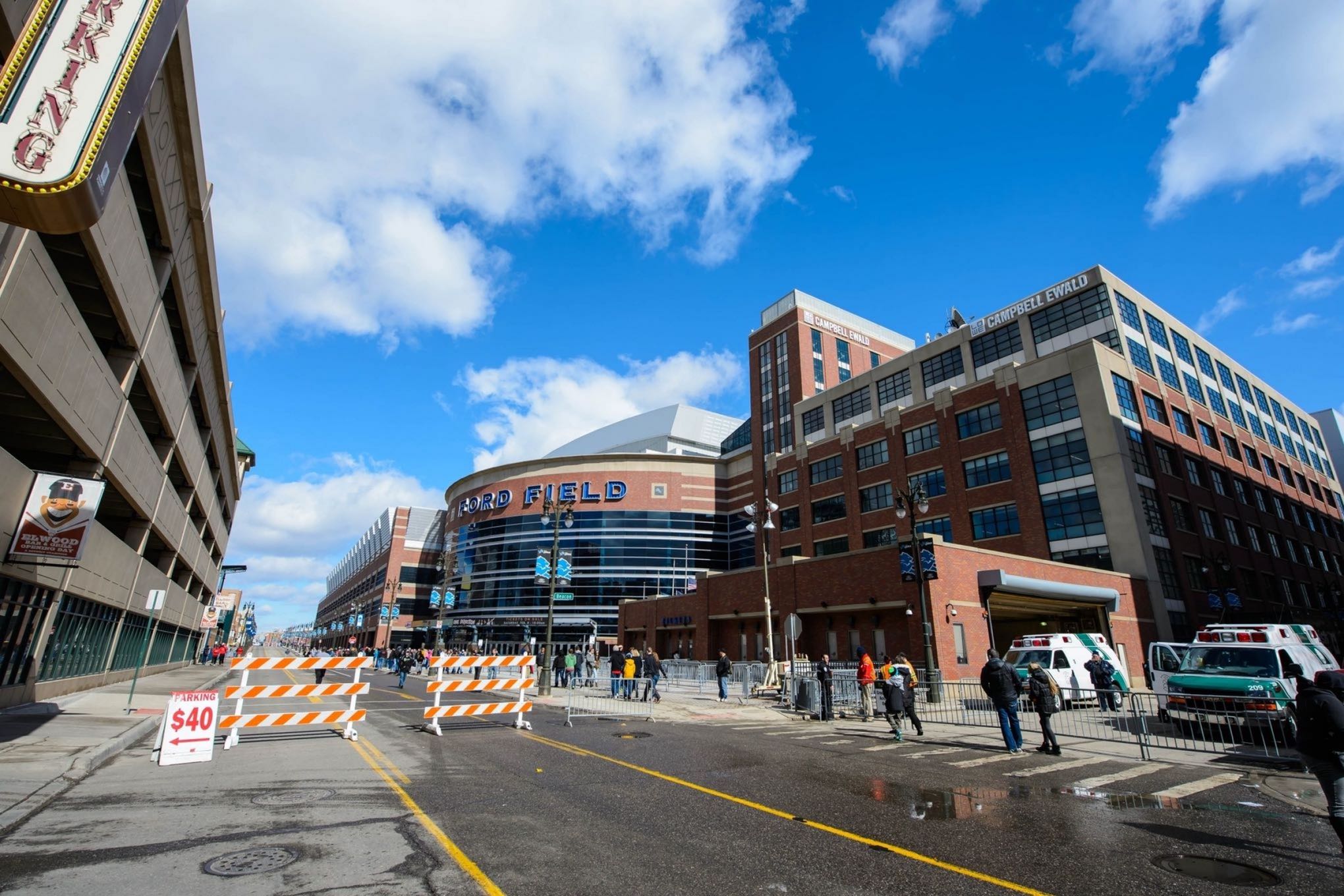 Head-Scratching Headlines
"Zoo sues advertising agency for using raccoon in 'erotic' video" - Mashable
"The Rise of the Hipster Bird-Watcher" – The Telegraph/UK
Hey, Watch It!
Racer X Films: Ken Roczen at Home
If there was ever a race/event made for the free-living Darryn Durham and Tyler Bereman, it's the Zwarte Cross Moto/Music Festival in free-living Holland:
Random Notes
If you want to help out Jimmy Albertson, who is recovering from multiple injuries sustained at the Daytona Supercross, make sure to head over to his ride day after the St. Louis Supercross. If you can't make it to the ride day, you can still donate to his Road 2 Recovery fund here.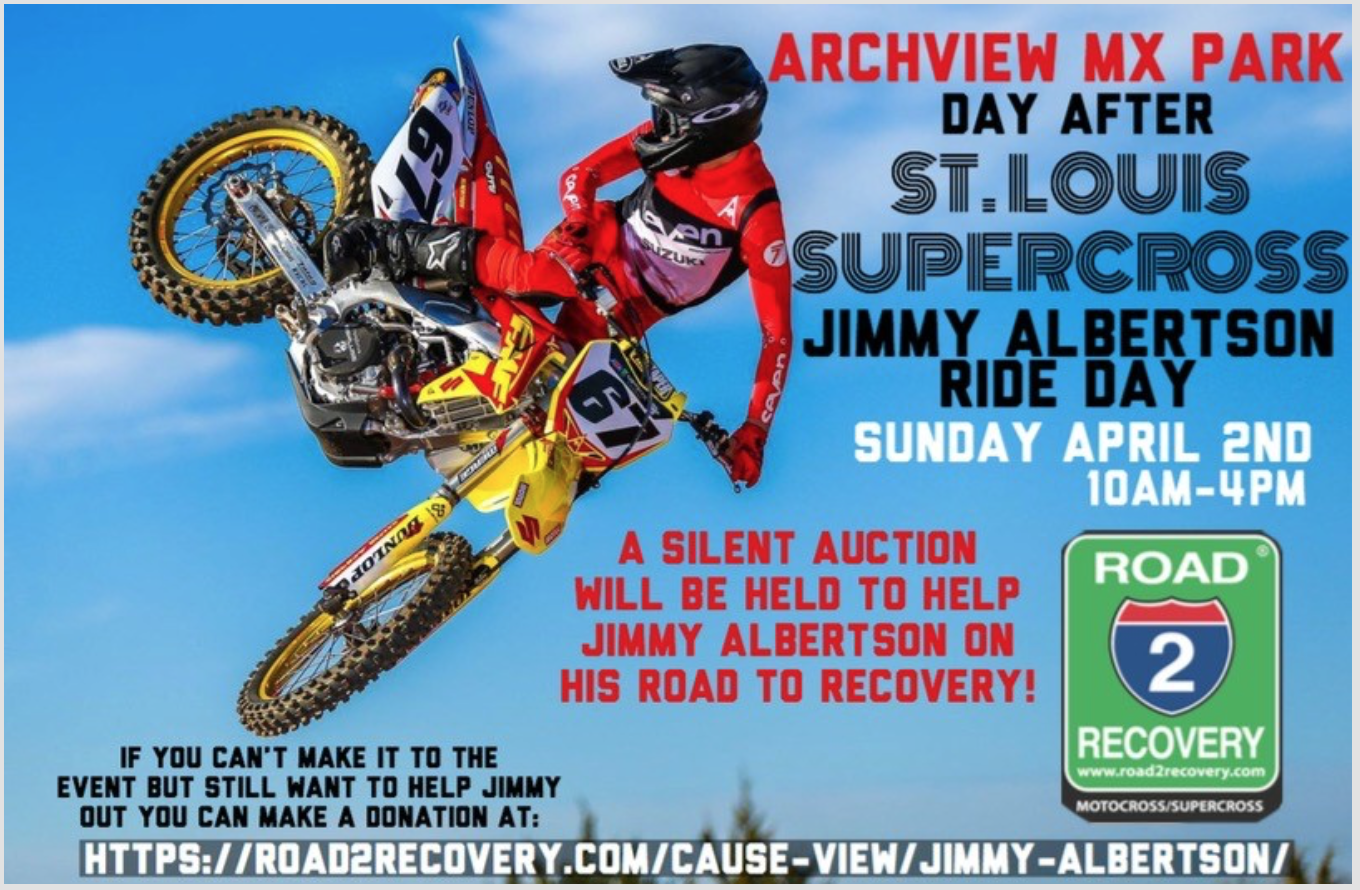 From AMA Pro Racing:
American Flat Track continues its southeast swing, heading north for the Atlanta Short Track presented by Indian Motorcycle on Saturday, March 25. The best flat track racers in the world will take to the Georgia clay on the 3/8-mile Dixie Speedway in Woodstock in another all-new event. You can watch the racing live tomorrow at FansChoice.tv.
"The battle for the AFT Twins presented by Vance & Hines title resumes at round two between rivals Jared Mees (No. 9 Indian Motorcycle Rogers Racing Scout FTR750) and Bryan Smith (No. 1 Indian Motorcycle Racing backed by Allstate Scout FTR750). Mees fired the first shot at the historic season opener at the Harley-Davidson DAYTONA TT presented by Politis & Matovina and goes into the Atlanta Short Track presented by Indian Motorcycle hopeful to carry his winning momentum. If the three-time Grand National Champion can pull off back-to-back victories, he will not only keep his points advantage rolling, he will score his first Short Track win, the final victory he needs to complete the coveted dirt track Grand Slam."
Did you check out Nick McCabe's Where Are They Now piece with David Bailey? The Icon is getting ready to Race Across America with friends and fellow Legends of the Road Doug Henry, Jeff Ward and Micky Dymond and raise money for Road 2 Recovery.
Bailey and friends hope to raise $100,000. You can help by donating to their cause right here.
---
Subscribe at Detroit SX and get a Free $25 Rocky Mountain Gift Card
Headed to Detroit SX this weekend? If so, be sure to stop by the Racer X booth and pick up a free copy of Racer X Illustrated. Also, don't forget to subscribe or renew for as low as $10 to get a one-year subscription, a free $25 Rocky Mountain ATV/MC gift card, and an extra issue!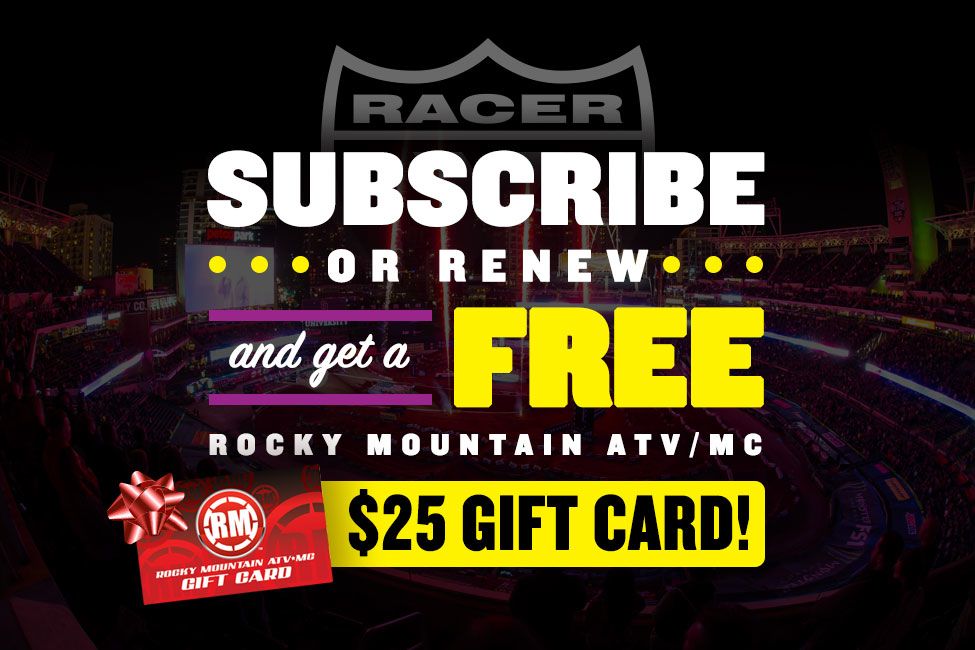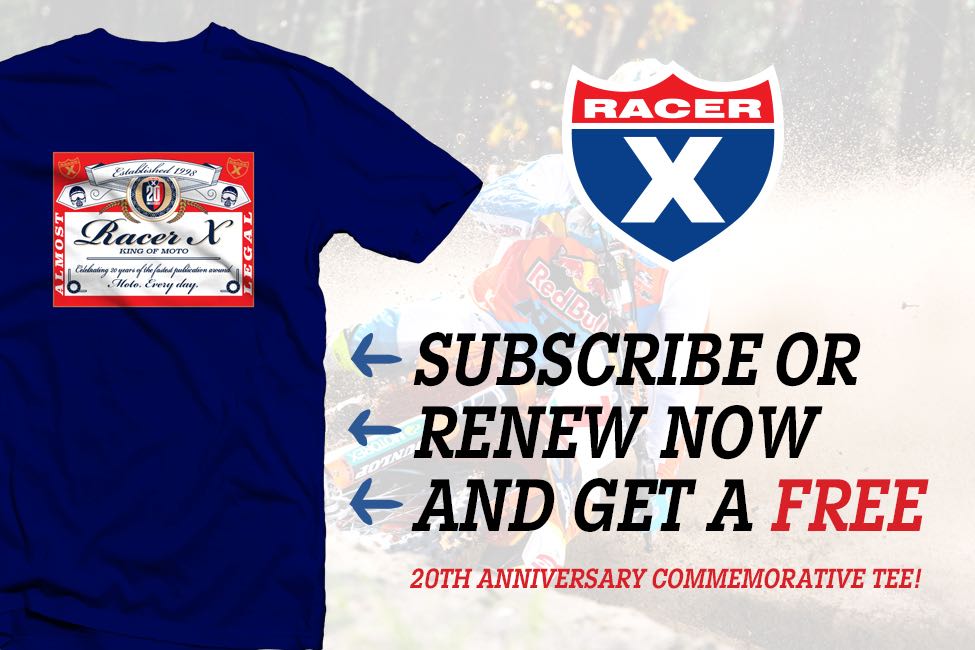 If you're planning on attending the St. Louis or Seattle supercross races, subscribe through this link to be entered to win a chance to hang out with Jason Weigandt and Steve Matthes.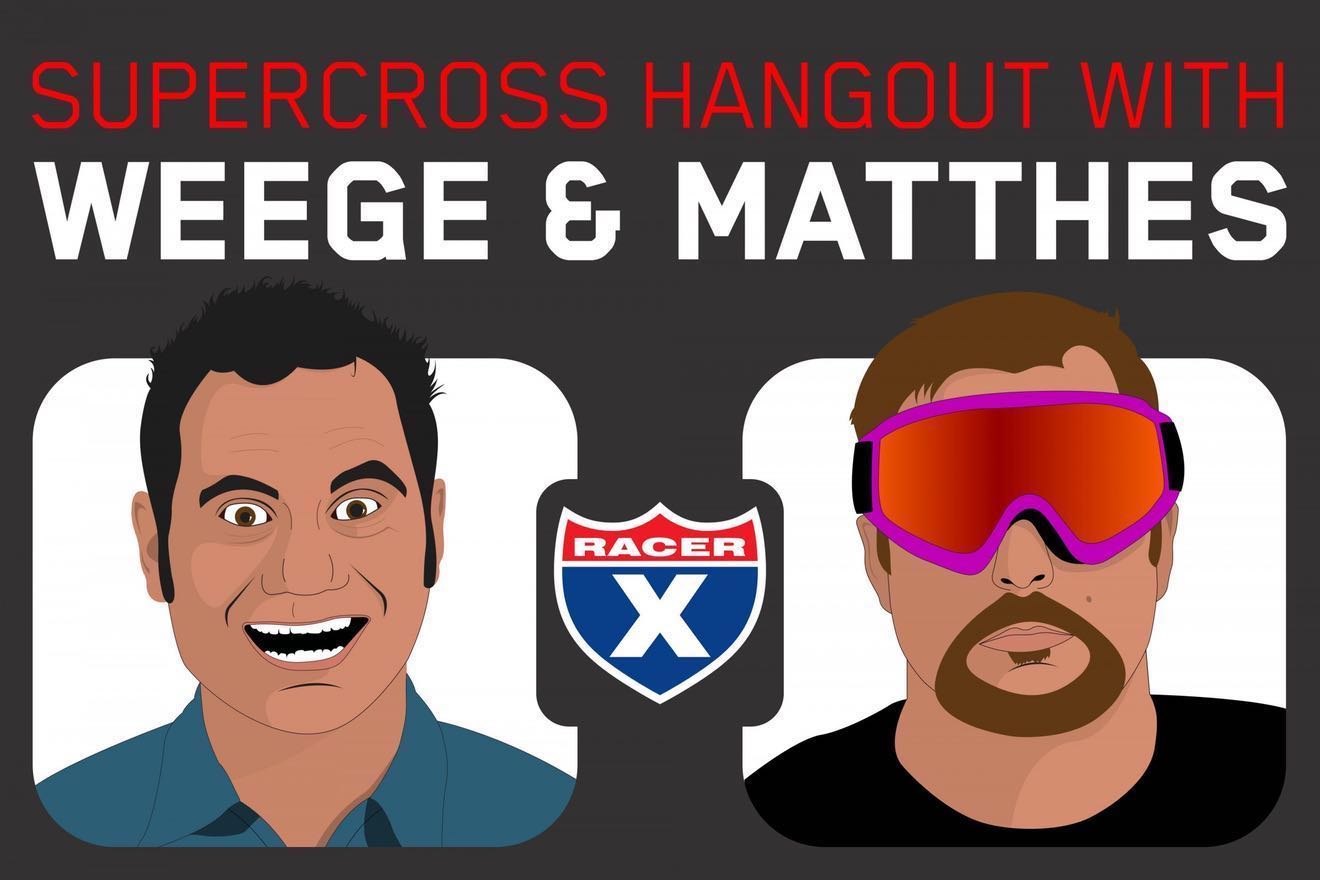 That's all we've got for now. Thanks for reading Racerhead. See you at the races.