Charlotte USGP Cancelled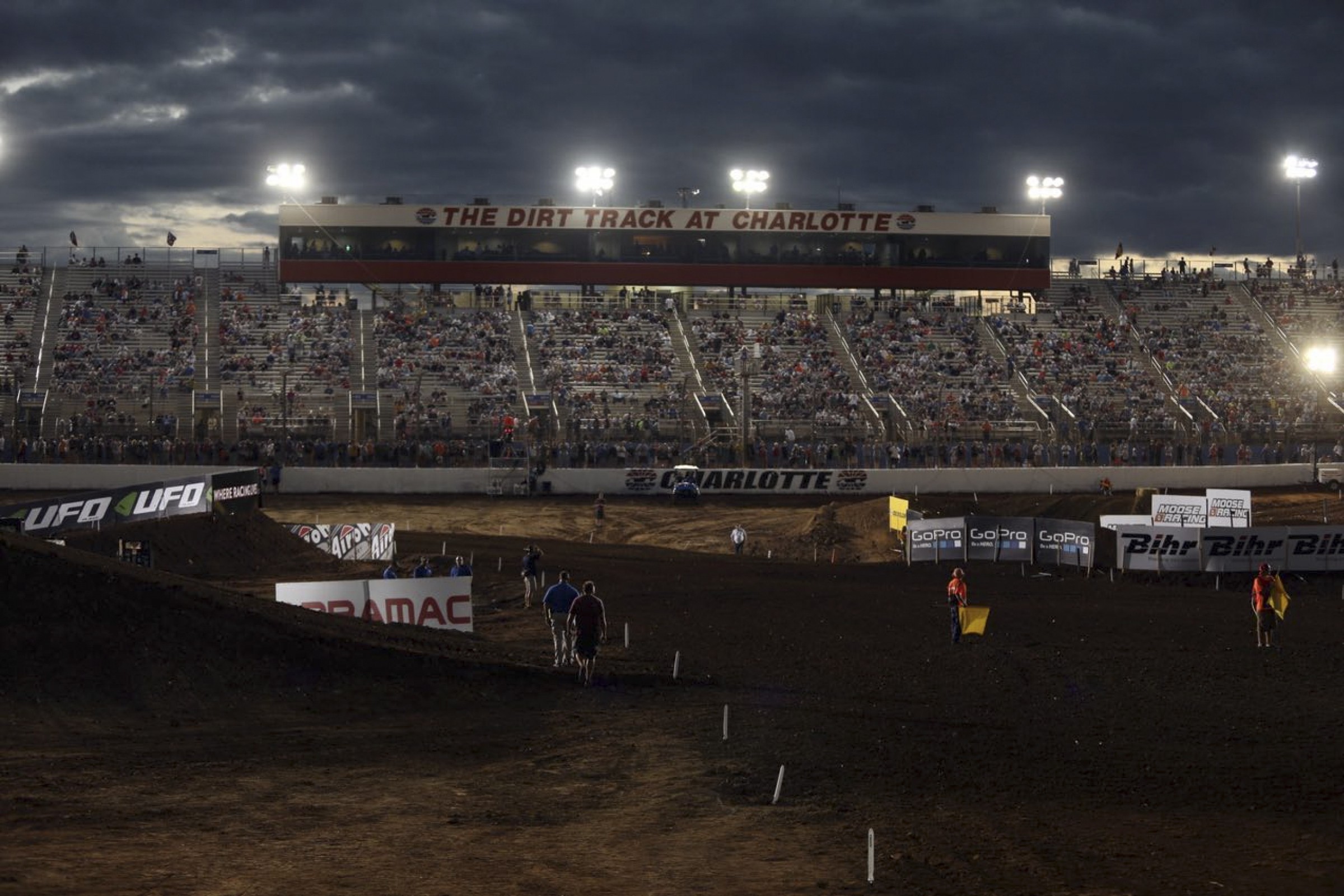 Racer X has learned that the US Motocross Grand Prix at Charlotte Motor Speedway will now be a one and done, as the event is not expected to return in 2017 (it was originally on the '17 MXGP calendar, but that schedule is always subject to change throughout the year). The news originally broke in a post on MX Large, as news begins to break on a variety of GP topics as riders, teams and officials start to gather in Qatar for this weekend's GP opener.
Says the report: "The Grand Prix of United States at Charlotte is also under fire, with a replacement already found, and yes, in USA. This news will be more official in a few weeks."
We checked with a separate sources and have been able to confirm the news that the race was indeed no longer happening. From what we can tell, Charlotte Motor Speedway has gone through a management change, and while the facility would still like to host the race, some terms would have to change, and that didn't happen. We can also surmise that Monster Energy, a huge backer of the race a year ago, is a bit busy with other new projects (re: rolling out a NASCAR title sponsorship).
Glen Helen's USGP fell off the calendar for 2017, as well. We'll stay on top of the GP news over the weekend to see if a new USGP site is named.