Traders Racing Announces Changes, Including a Switch to Yamahas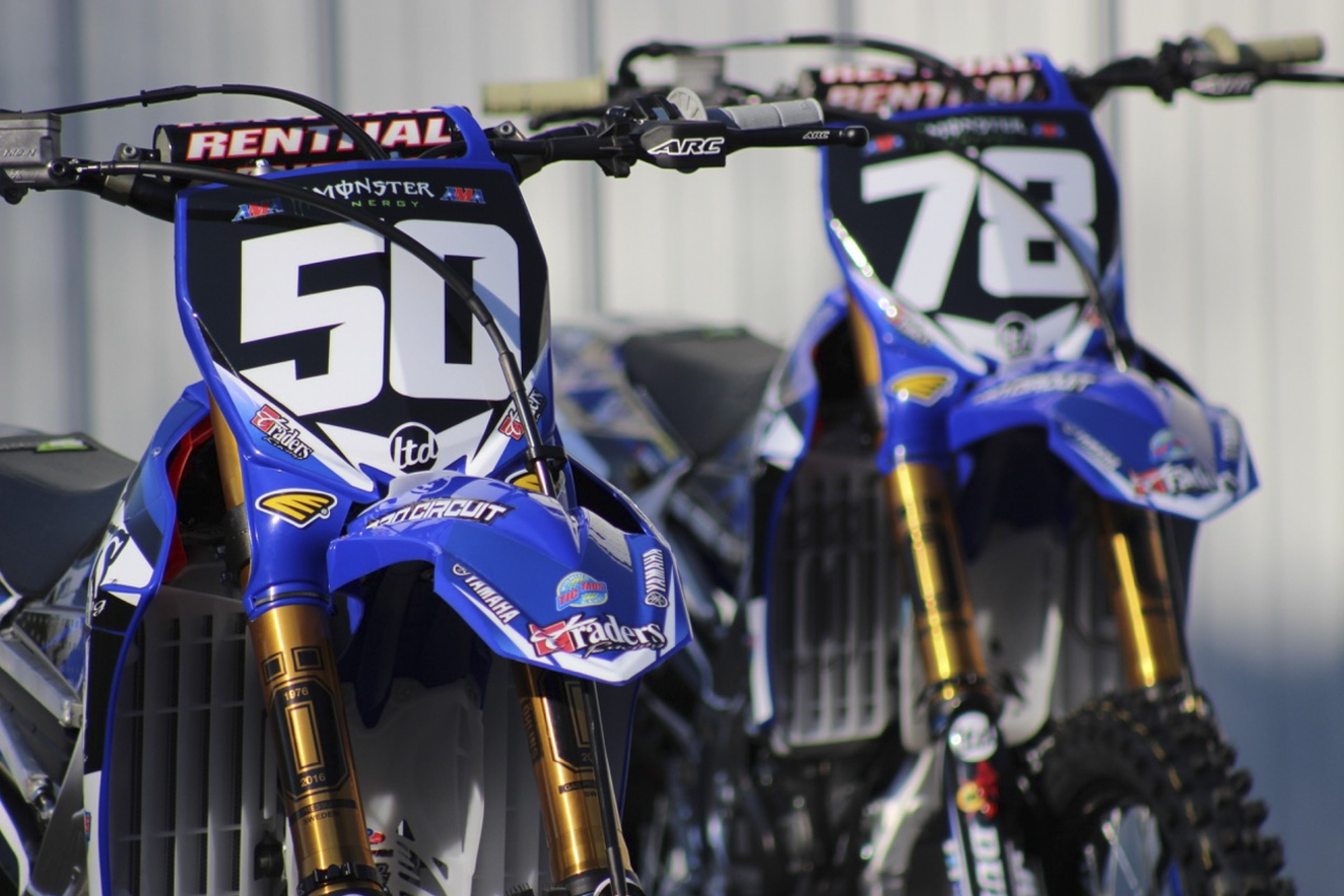 Traders Racing announced yesterday that they will switch from Kawasakis to Yamahas for the 2017 season. The team will use Öhlins suspension and will be outfitted by SHOT Gear, the second team the French gear company has partnered with for 2017.
Team manager Kenny Day said the switch to Öhlins aligned with the team's decision to move their race shop to Florida this off-season.
"We have just completed moving our race shop to Florida for the winter, so the team can come together both on and off the track and in the training room," he said. "Öhlins USA is located in North Carolina, it just made sense that we move south so we can be more productive with our testing. Luke [Renzland] and Nick [Gaines] will be training together, and will allow us to get Jayce [Pennington] up to speed more quickly as his season starts in January."
Yes, another addition to the team was also announced. Joining the previously signed Luke Renzland and Nick Gaines will be amateur Jayce Pennington. The Illinois native will compete in AMSOIL Arenacross this winter in order to secure his license for Monster Energy Supercross before joining the team for the last three rounds of Lucas Oil Pro Motocross.
"We have made some changes and the path to podium is set for our riders," said race director Skip Norfolk. "Luke and Nick have the experience to make a push to be on the podium and Jayce was impressive this fall at the Monster Energy Cup, posting a second place finish in the second moto.
"Preseason testing with Öhlins exceeded expectations," he continued. "The riders were able to get up to race pace quickly, both the Yamaha and Öhlins worked well for the guys. The combination of the Öhlins engineering, technical groups along with our crew and riders, all focused on a single goal, makes it easy to get up and go to work each and every day."
"Öhlins USA is looking forward to a great year with Traders Racing," said Stacey Berger, off-road manager motorcycle division Öhlins USA. "The team has a strong infrastructure and a capable technical aspect to drawn upon. These combined strengths will allow us to showcase our new 2017 Öhlins TTX "flow" shock along with our entire line of race proven Öhlins components, at the highest level of the sport. Early testing has been positive; we were able to get the riders comfortable straight away. We will continue to progress and make gains toward putting all three riders at the sharp end of the results."
"Adding SHOT Race Gear to our team will be a huge advantage for us moving forward, the marketing effort and style they are going to bring into US market and our team is refreshing," said Day.
"We are beyond excited to partner with the Traders Racing Team," said Jason McCune, SHOT Race Gear. "As a first-year gear company entering the US market, partnering with the Traders team at the highest level of supercross and motocross will help us to gain more brand recognition. The addition of Luke, Nick and Jayce will give us a solid foundation on the race track. All these ingredients will continue to help us build the brand and we look forward to a very successful 2017."