Justin Brayton Stays Hot in Australia, Wins Inaugural Rhythm X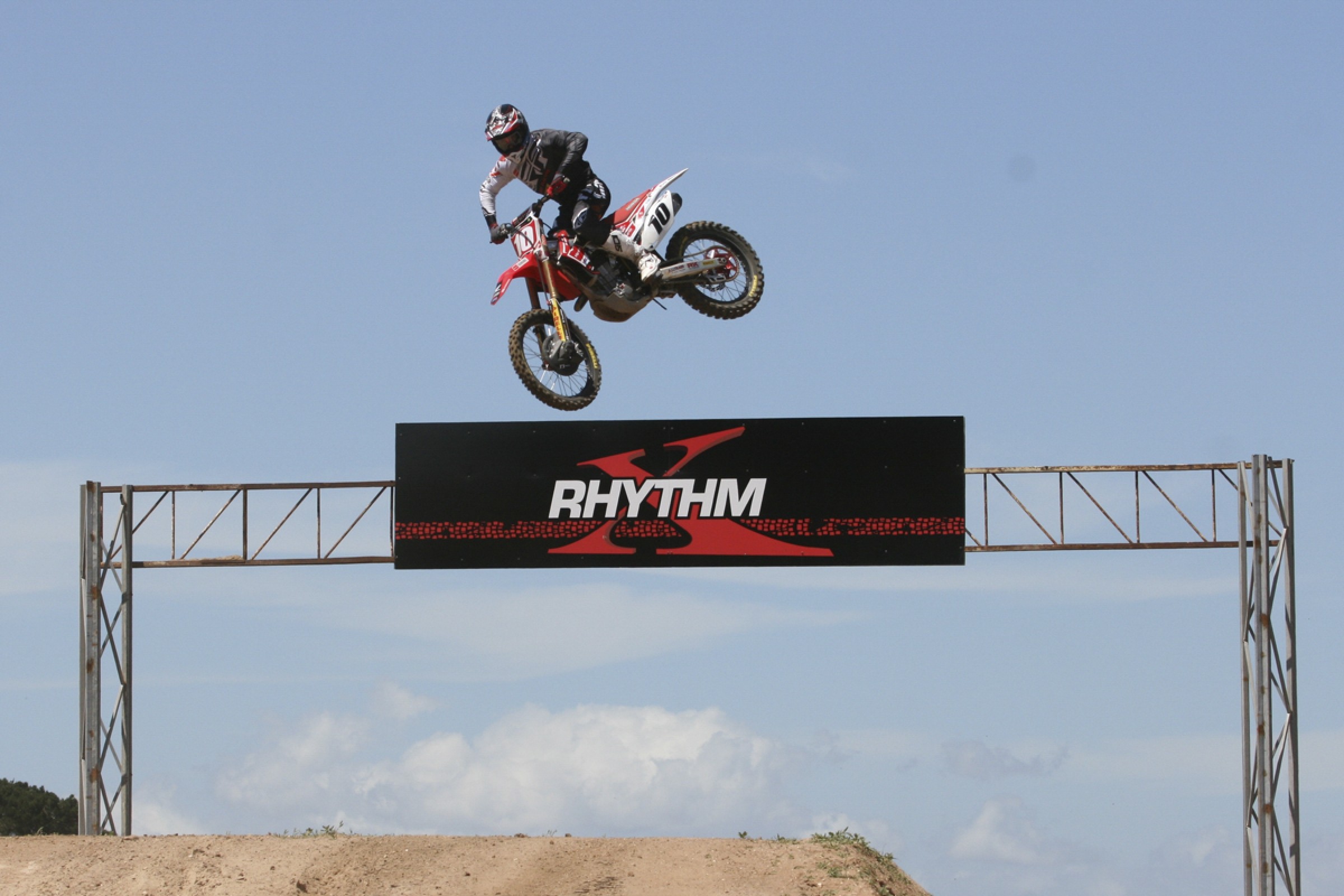 A week after clinching the Australian Supercross Championship, Justin Brayton continued his hot streak Down Under, winning both Rhythm SX1 and Supercross SX1 titles at the inaugural Rhythm X event held in Tasmania.
Brayton edged out the now retired Wil Hahn to win both events and a total of $30,000—a nice payday for a days work.
"It felt awesome, the fans were incredible. The track was amazing, it's a world class track," Brayton said.
"I love doing stuff like that, I had a blast," he added. "I expected the win, but you never know and especially with Rhythm X one mistake can ruin your whole run. I hope I can come back next year, I'd love to return."
The race also marked the end of Hahn's career, after the nine-year pro announced his retirement last week.
"Wil and I have been friends since he was probably six years old, so it's cool to see him go out like this on his own terms as a champion, it's something most of us can only dream of doing and he should be proud because a lot of us riders look up to him," Brayton said.
"It was unreal tonight, it's something really familiar to what we do in the States, it was a great event. The crowd was unreal all night, yelling out and slapping our hands, they were just awesome," Hahn said.
Earlier in the program, Brayton was also victorious in the elimination style supercross, leading from the outset as he took the $10,000 first prize.
"It was a tough battle, only a four-lap race and an elimination race so something a little bit different, it was sure exciting and I'm thankful to get the win. I felt good all day on the track, I felt fast in practice, but the main thing was the starts," Brayton said.