Wrist Injury to Sideline Davi Millsaps for Scheduled Australian SX Appearance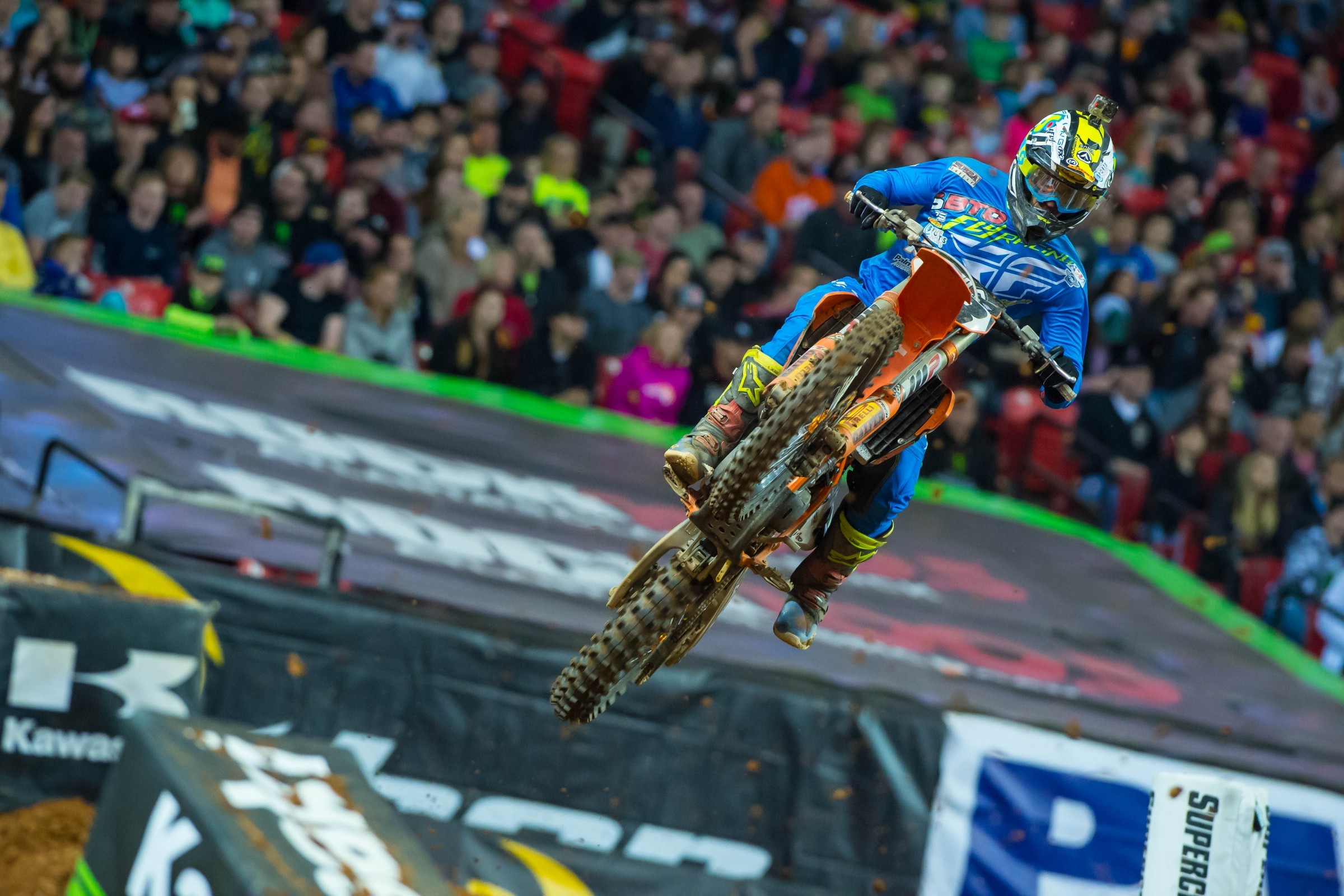 MotoOnline.com.au is reporting that Davi Millsaps will sit out his scheduled appearance at the opening round of the 2016 Australian Supercross Championship due to an ongoing wrist injury sustained during the Canadian Nationals last month.
Scott Bannan, promotor of the two Australian supercross rounds in Queensland, confirmed the report to MotoOnline.com.au. "I spoke to Yarrive Konsky, and he said Justin Brayton would be coming, so he kind of filled the spot. Brayton is definitely a contender and will be hard to beat."
Millsaps won the 2016 Rockstar Energy Drink Canadian Motocross championship this summer, his first career outdoor professional title.
After racing with BTOSports.com-KTM-WPS on a supercross-only deal in 2016, Millsaps is expected to return to the team full-time in 2017.
Steve Matthes caught up with Davi recently to talk about his title and more.