Yamalube/Star Racing Yamaha just finished off an amazing season in Lucas Oil Pro Motocross' 250 class, taking first and second in the final standings with Cooper Webb and Alex Martin, as well as fifth and sixth with Aaron Plessinger and Jeremy Martin. Rookie Mitchel Harrison finished thirteenth and even threw in a sixth in the final moto of the year. In all, there were more podiums this year with two or three Star Racing Yamahas on it than podiums with one or fewer. In fact, Star had a rider on the podium in every single moto this year.
Impressive stuff but the biggest stat of all is that Webb and Jeremy Martin have now combined for three-straight titles in the 250 class. J-Mart's two-year run is over, but Webb more than picked up the slack. How often does a team continue to win titles in the same class with different riders? Let's have a look at some of the all-time juggernauts in the 125/250F classes.
Got any others? Share them in the comments below.
Early YZs
Ah, yeah, monoshocks and yellow bikes. Yamaha had it going on in the late 1970s, first when Bob Hannah burst onto the scene with a shocking 1976 125 National Championship. Hannah moved to big bikes for '77, but Yamaha had no troubles—Broc Glover was ready to win, taking three-straight 125 National number-one plates from 1977-1979. The Golden Boy and The Hurricane. Yamaha was winning in the nickname game, too!
Honda in the 125 Nationals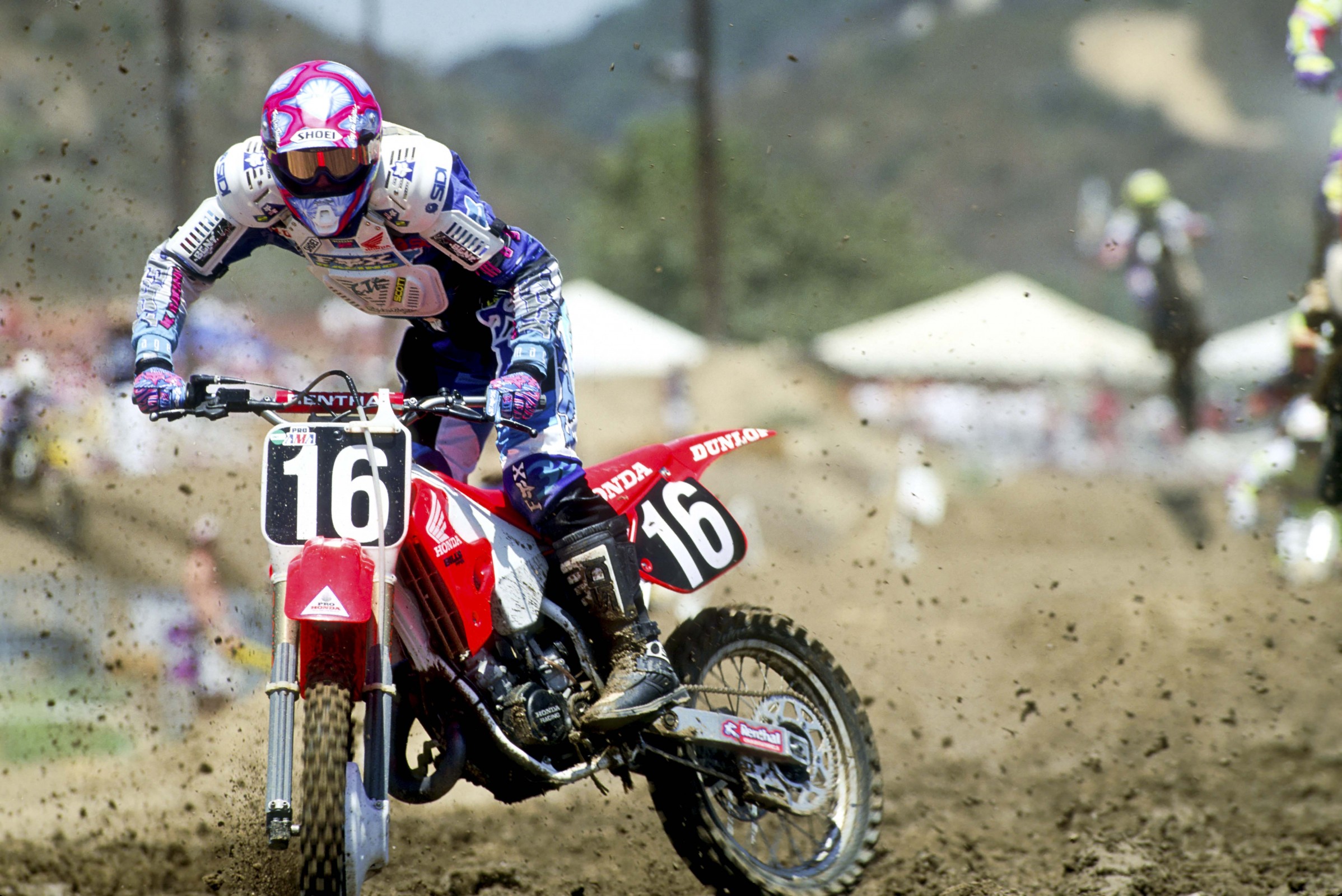 Near the end of its run, Honda was putting its R&D efforts into four-strokes and the CR125 didn't exit the earth as the dominant machine it once was. But as a Honda fan I know used to say, "Remember, for 15 years no one could touch us, mmmkay?" You're right, Megawatt.
Ron Lechien's full-works 1985 model is one of the trickest bikes ever, and although Ronnie was a tall dude, he dominated the '85 season on it. Then came production bikes, and more dominance with riders Micky Dymond, George Holland, Mike Kiedrowski, Doug Henry and Steve Lamson.
From 1985 through 1996, Team Honda won nine titles in 12 seasons with six different riders. Kiedrowski missed the '90 title by one point to Suzuki-mounted Guy Cooper (and red rider Jean-Michel Bayle had a big points lead early in the season only to get hurt). In the 1991 and 1992 seasons, Team Honda didn't compete in the 125s, with Mitch Payton's new Peak Pro Circuit squad handling the duties. You can read Steve Matthes' Pro Circuit story on getting dropped by Honda, but keep in mind as soon as the factory team came back to the nationals in 1993, it reeled off four-straight titles with Henry and Lamson. In fact, the only title Team Honda competed for and lost in the 125 Nationals over that 12-year span was the one it lost by one point!
That's ridiculous.
Suzuki in the 125 GPs
The 125s didn't get a full World Championship classification until 1975, and that's when Suzuki kicked off a shocking run of dominance. Suzuki won the first ten 125cc World Championships, stretching from Gastor Rahier in '75 through Michele Rinaldi in 1984. The streak was broken by…wait for it, wait for it…Pekka Vehkonen on a Cagiva!
Orangemen in MX2 GPs
KTM had a good run going in the 250F class at the GPs, starting with Tyla Rattray's 2008 championship and stretching through in Jordi Tixier 2013. Jeffrey Herlings, Marvin Musquin and Ken Roczen contributed titles in there as well. Herlings got hurt last year, and Honda's Tim Gajser broke the streak.
Green Streak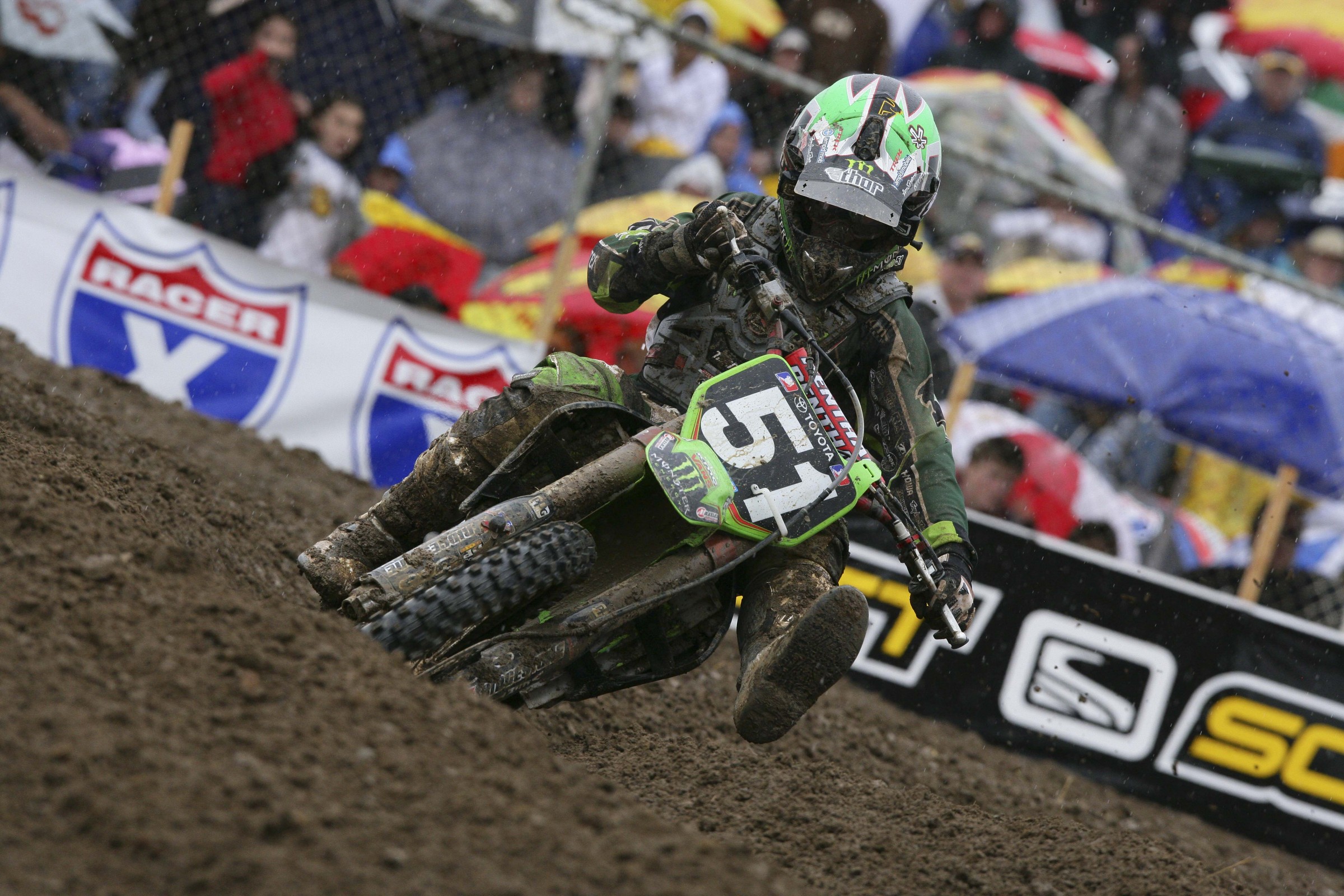 The 2005 season was the first where 250Fs officially took over in AMA Racing. They should have taken over in 2004, but James Stewart and his Team Kawasaki KX125 single handedly stopped that from happening. Kawasaki kept winning, though. Ivan Tedesco won the 2005 title on a Monster Energy/Pro Circuit Kawasaki KX250F, and then Ryan Villopoto was unleashed in 2006, starting a three-year title streak for him. RV, IT and JS added up to five-straight Kawasaki small bore titles, on two different teams and two completely different bikes.
Dig deeper and you can combine Ricky Carmichael's three-straight 125 National Championships from 1997-1999, Mike Brown's 2001 title and Stewart's 2002 crown and get ten titles in 12 years. Wow!