Russell Seeks Fifth Straight as GNCC Heads to The John Penton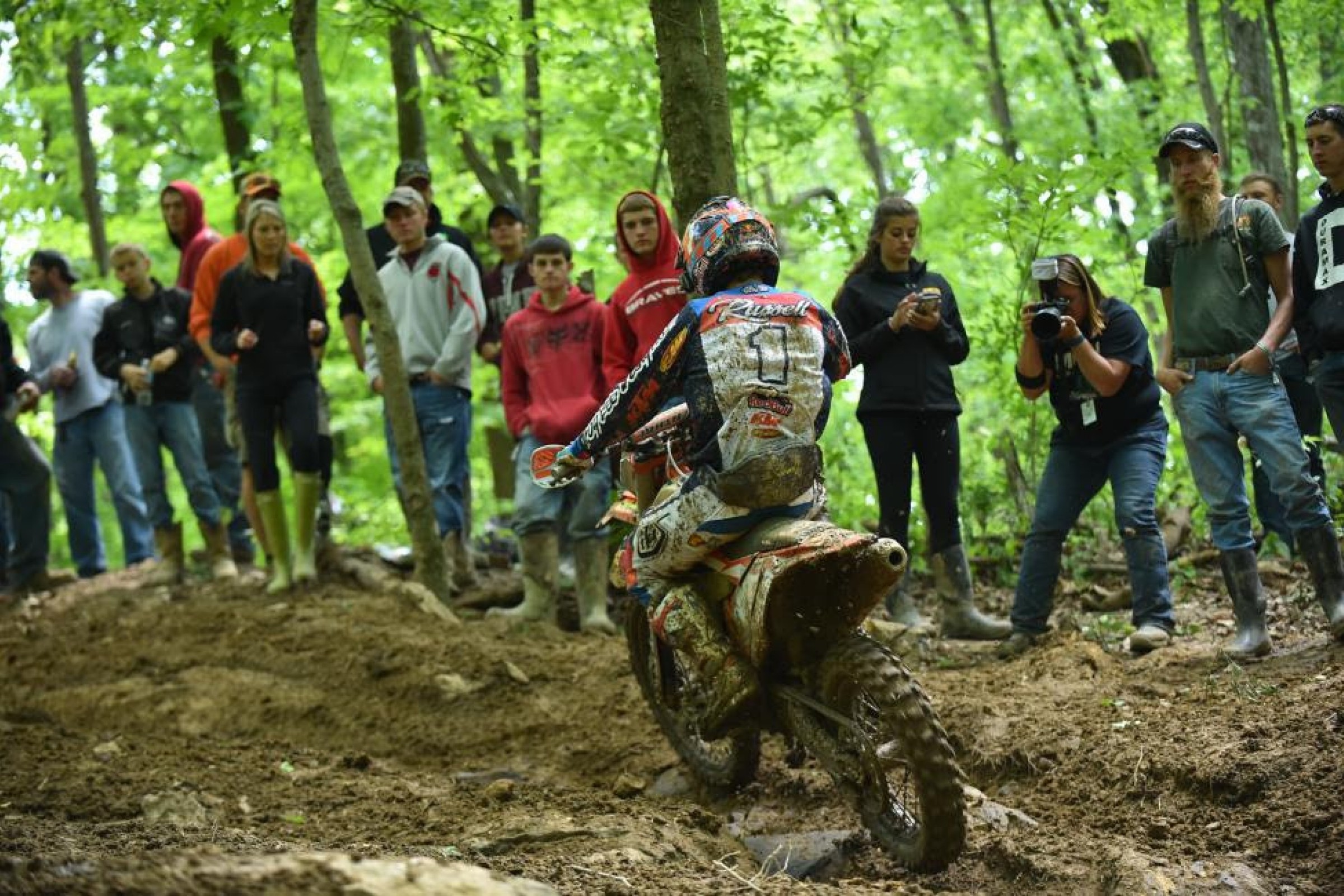 MORGANTOWN, W.Va - The 2016 AMSOIL Grand National Cross Country (GNCC) Series presented by Maxxis, an AMA National Championship, moves to Sunday Creek Raceway in Millfield, Ohio this Sunday, May 29, for the 27th Annual Wiseco John Penton GNCC. While FMF/KTM Factory Racing's Kailub Russell comes into his hometown round with a four race winning streak behind him, the previous round proved that Rockstar Energy Husqvarna Factory Racing/Bel-Ray's Josh Strang is still in the fight for the National Championship.
As the 13-round circuit reaches its halfway point, the previous race just two weeks ago made it apparent that the racing action is far from reaching its climax. The battle for the lead between Russell, Strang and Rocky Mountain ATV*MC/KR4/FAR Racing Husqvarna's Thad Duvall validated that The John Penton GNCC overall win is anyone's game.
"Last year I had a good race at The John Penton and was able to get win and do it pretty convincingly," said Russell. "It's always good to get out front early and maintain it, but here lately we've been battling down to the finish so I'm just going to keep working through the week and show up ready to race."
Russell currently leads the way in the National Championship standings and will look to extend his points lead while he continues his quest to earn his fourth consecutive GNCC title. The 2010 champion, Strang, also has his eyes set on the championship and will charge to earn his third win of the season and gain valuable points on Russell.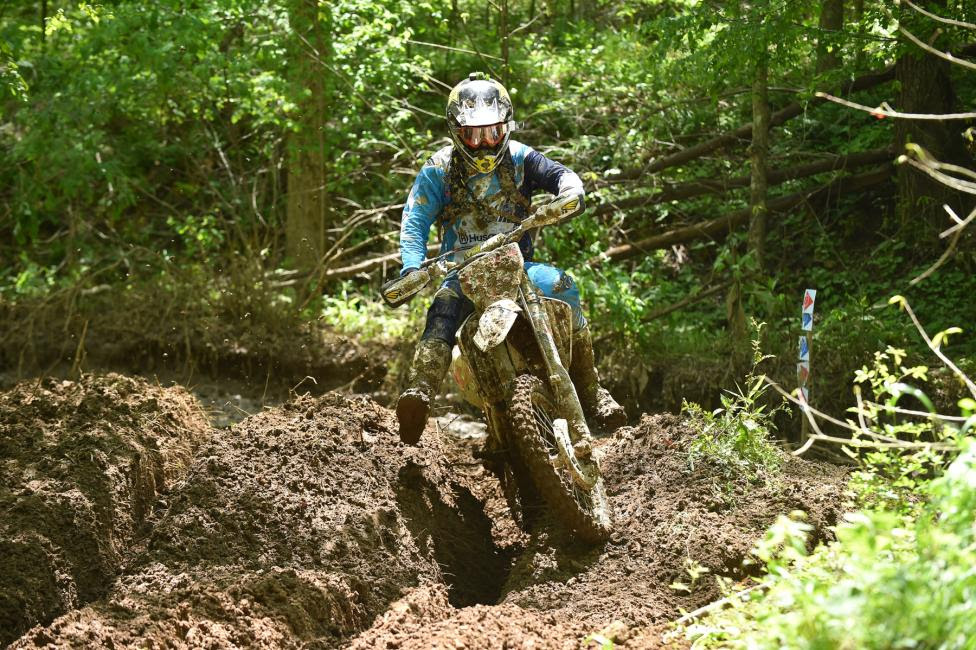 While Duvall has had his fair share of issues during the beginning of the season, he now has two podium finishes behind him. Even though he is currently ranked tenth in the points standings, this will not slow him down as he attempts to capture his first win of the season. One thing that will be certain this weekend is no matter the outcome we are promised a great race.
"I'm a little disappointed on how I rode the last lap at the Limestone 100 GNCC," said Duvall. "It's a building block for me and I can only get better. The dirt at The John Penton is really similar to what I practice on so hopefully I'll be battling again for the lead and pull off the win."
JCR Honda/Lucas Oil/Maxxis/FLY Racing's Chris Bach has a string of consistent finishes behind him where he moves into The John Penton GNCC ranked fourth, while Westfield Powersports KTM Presented by Moose Racing's Jordan Ashburn added another top-five finish to his resume in Indiana. Both Bach and Ashburn will be challenging as podium contenders as they take off the first row in the 1 p.m. pro race.
Just four points behind Ashburn is N-Fab/AmPro Yamaha's Daniel Milner. Milner comes into this round fresh off his holeshot just two weeks ago. The Australian native made the overall podium in Florida, but has yet to appear since. Milner will look to use his holeshot capabilities as momentum to get back on the box at The John Penton GNCC.
After making frequent visits to the GNCC circuit, Russell Bobbitt will join the series full-time starting this weekend on the FMF/KTM Factory Racing Team. Bobbitt finished just off the podium at the Cannonball GNCC earlier this season, and will look to improve that finish as he adjusts to the three-hour GNCC race while competing against the fastest off-road racers such as SRT/KTM/Kenda Tires' Steward Baylor who currently sits in the ninth place position.
JCR Honda/Lucas Oil/Maxxis/FLY Racing's Trevor Bollinger heads into this weekend with a 24-point lead over Coastal Racing/Husqvarna/MSR's Craig Delong in the XC2 Pro Lites division. Bollinger has dominated the first half of the season winning five out of six races, but Delong has been right behind him finishing on the podium at ever race but one. Delong has ran upfront multiple times this season and heads into The John Penton GNCC hoping to put it all together and claim his first win of the season.
Beta USA/Fly Racing/Kenda Tires' Jesse Groemm has had a solid start to the first half of his season taking home a handful of podium finishes, but the New Jersey native has yet to stand in the middle of the box and will aim to change that this Sunday.
Sunday's race schedule is as follows: youth bike racing begins at 8 a.m., followed by amateurs and women at 10 a.m. and pros and top amateurs at 1 p.m.
Adult (12+) gate admission is $20 for the full weekend and $10 for kids (6-11), with kids five and under free. Gate admission includes pro pit access and pro autographs at no additional charge.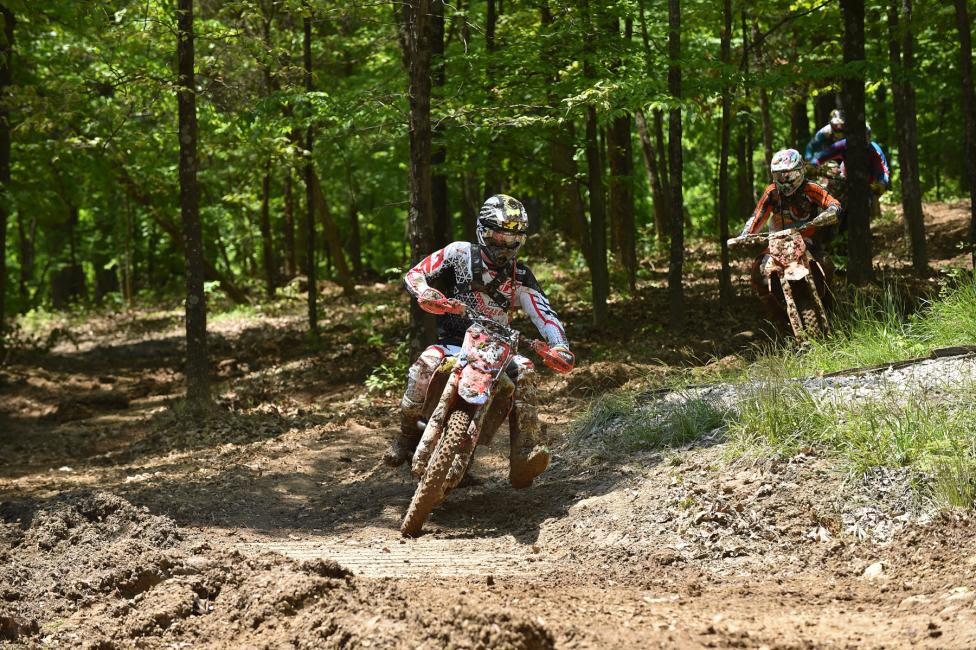 This weekend is co-sanctioned with WEXCR, a series that produces local racing events in Ohio and West Virginia, and will ultimately bring out a full slate of local racers. All local racers are invited to compete at this event, as GNCC Racing offers classes for riders of all skill and experience levels. The amateur race entry fee is $40 and riders can sign up at the track.
Local racers expected to compete this Sunday will be Cory Buttrick (XC1 Pro), Tanner Collins (85 12-13), Joseph Cunningham (65 10-11), Collin (85 12-13) and his father Todd Ghearing (Super Senior A 45+), Blaceton Moore (85 7-11), Larry (4-Stroke A Lites) and his wife Dawn (Women Amateur) and son Tyler Silvia (Super Mini Sr. 14-15), Xavier Mohney (65 10-11), Braeden Young (65 7-9), Kevin Fleahman (Super Vet C 35+), Becca Sheets (WXC), Hayden Vancuren (125 B/C), Mark Randolf (Silver Masters B 55+), Bryan Flowers Sr. (Masters C 50+), Michael Lanning (Super Senior C 45+), Cope Beckert (4-Stroke A Lites), Ryon McManus (Open B), Grant Lehman (Open B), Kevin Simons (Junior A/B 25+), Steven Young (Vet B 30+), Jeremy Dexter (Junior A/B 25+), Triston Landrum (4-Stroke A Lites) and Darin Darmos (Senior B 40+).
For a complete schedule of the weekend's activities, please visit The Wiseco John Penton GNCC event page on the series website by clicking HERE.
Tune into RacerTV.com on Sunday at 1 p.m. EST to catch LIVE coverage of the Pro Bike race. For more information on GNCC Live coverage, visit www.racertv.com.
For more information on the series, visit the official website at www.gnccracing.com or call (304) 284-0084. Join the conversation on the series Facebook page, follow us on Twitter and Instagram, and be sure to always hashtag #GNCCLIVE.