NYPD Smashes Bikes and ATVs, Pisses A Bunch of People Off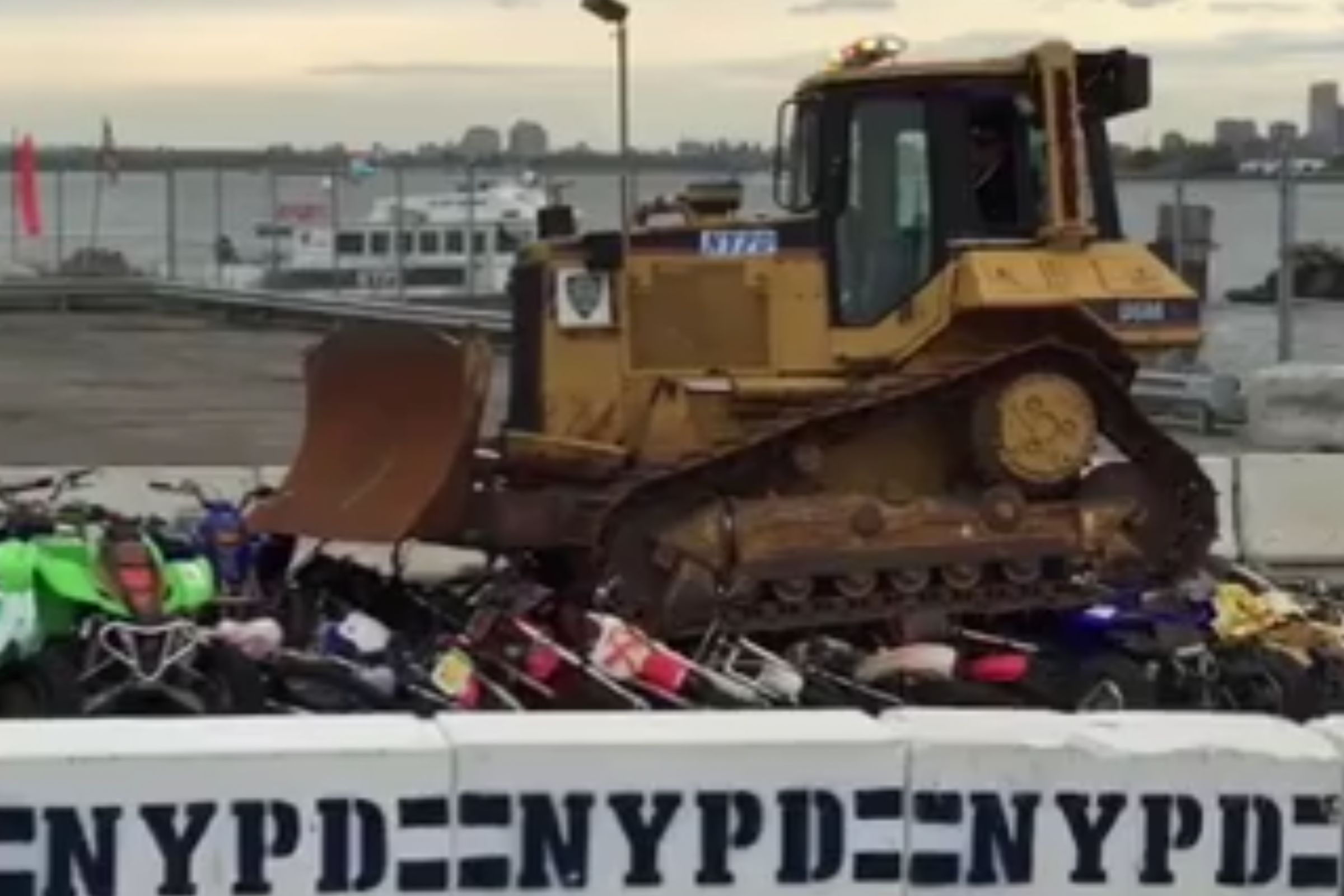 Everyone does stupid things from time to time, and that includes our public and elected officials. It happens. But sometimes something so ridiculously mindless happens that it makes you question your faith in humanity.
We all know about the problems some of America's eastern cities face with reckless groups of dirt bike and ATV riders roving public streets, and we all know law enforcement agencies are trying to deal the issue. Well, the New York Police Department, along with the city's mayor, Bill de Blasio, apparently decided they'd change their tactic from actual law enforcement to spiteful and wasteful playground-type behavior.
In an effort to, well, just be gigantic asses, police commissioner Bill Bratton and de Blasio decided to literally crush a large stash of dirt bikes and ATVs with a pair of bulldozers. They made a smug ceremony out of it, even waving a checkered flag and exclaiming, "Gentlemen, start your engines," as the two bulldozers got to pulverizing. The whole thing was broadcast online, and The Drive has the whole story.
We're not advocating the use of these machines on public streets, but we have to wonder why these chortling "leaders" thought smashing valuable machines would be more productive than auctioning them off and putting the money to good use. Apparently turning a negative into a positive isn't something they're interested in.