GNCC Season Debut on NBCSN This Saturday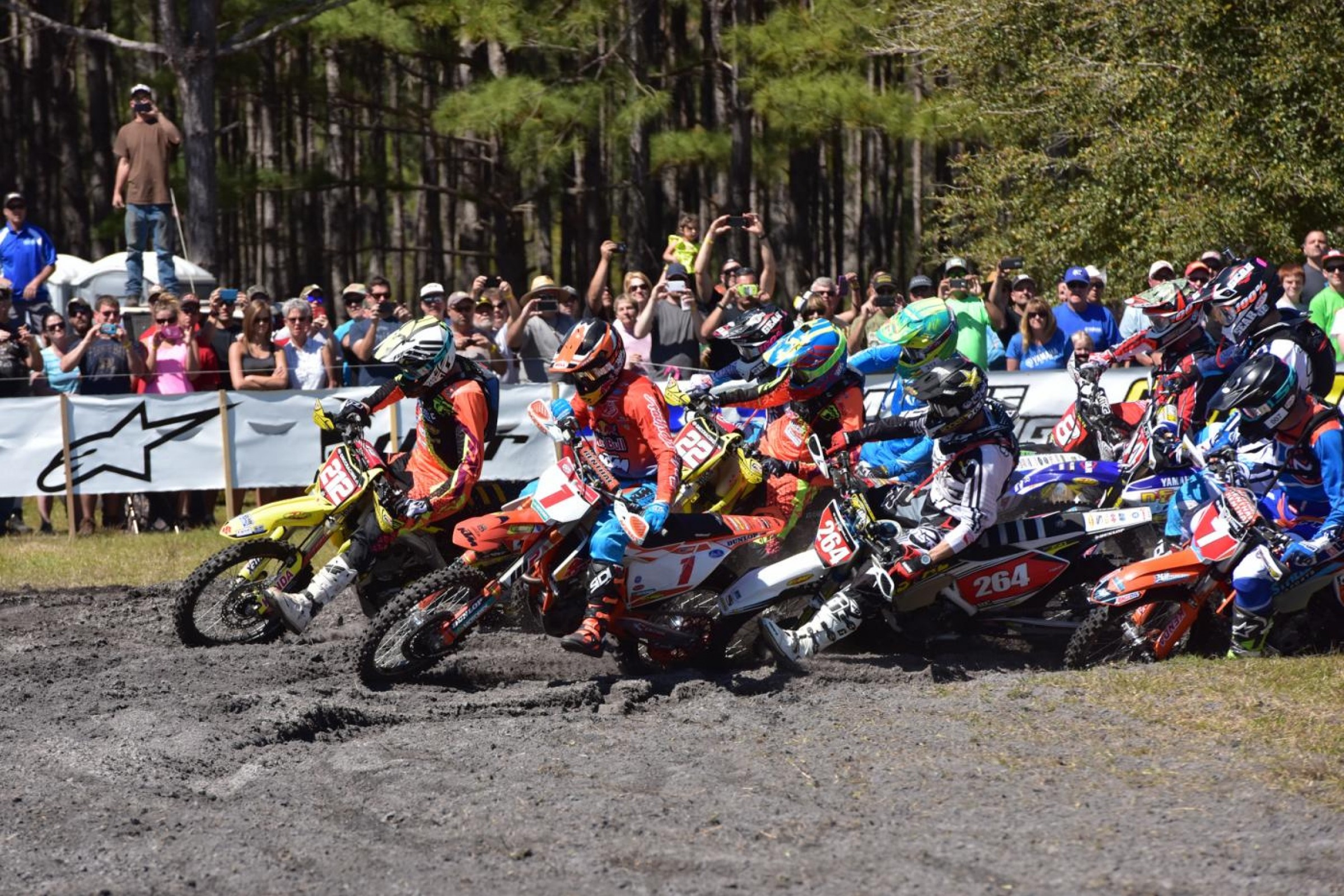 The AMSOIL Grand National Cross Country Series returns to NBCSN this Saturday, April 9 at 1:30 p.m. ET with bike action from the Moose Racing Wild Boar, Round 1 of the 2016 AMSOIL GNCC Series presented by Maxxis. The deep sand and swamps of Florida provide quite a challenge, and when pre-season favorites Kailub Russell and Ryan Sipes go down together in turn one, the door opens on a wild day of racing that goes right down to the last turn!
Our man Jason Weigandt provides the race call, and he told us this is one heck of a race. Check it out on Saturday.