First Look: Traders Racing Kawasaki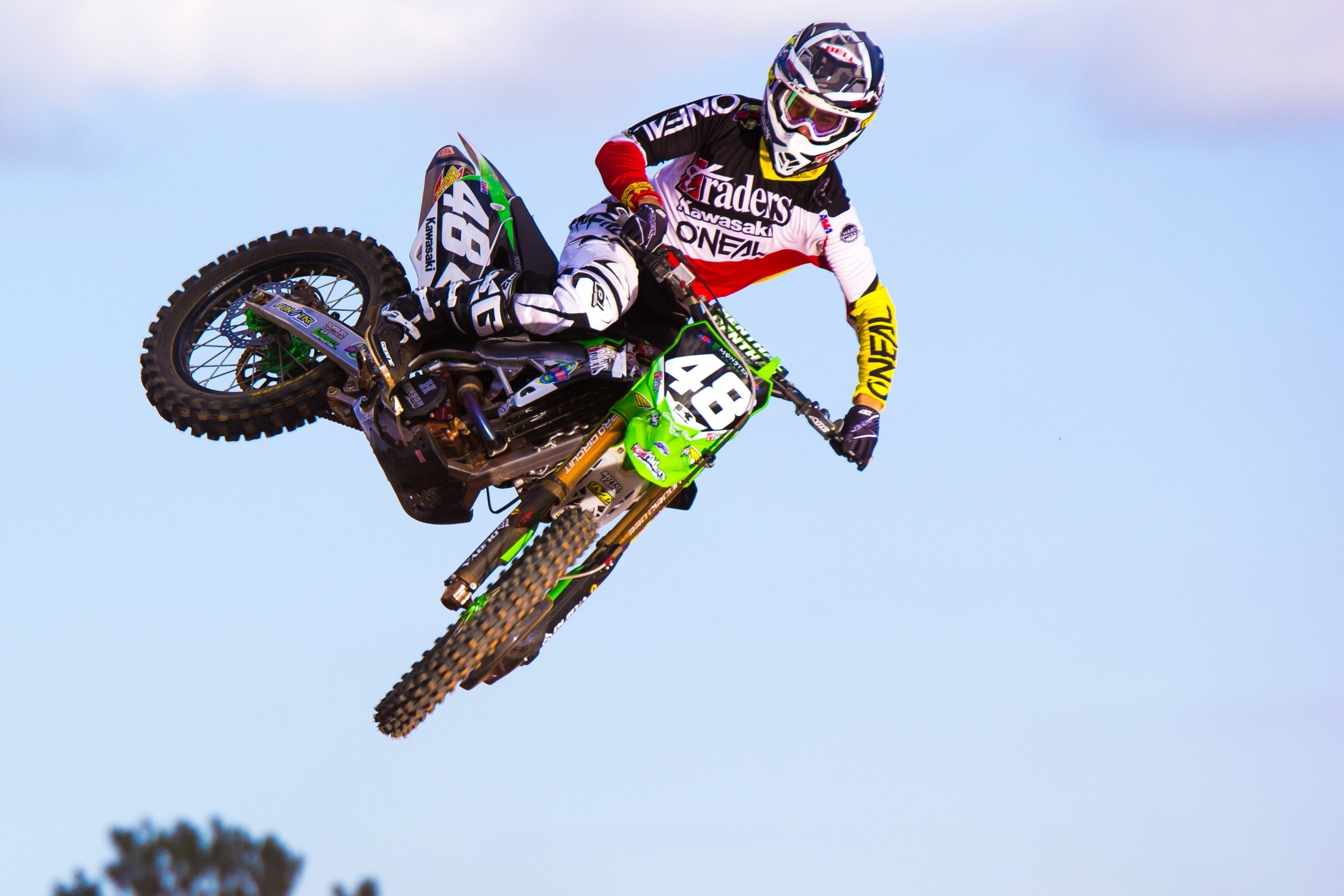 The Traders Racing Kawasaki team, which launched a few years back, is putting together a much bigger effort for 2016. The revamped squad has added Skip Norfolk, legendary mechanic for Team Honda with Jeremy McGrath, as Race Director, and features talent like Anthony Rodriguez, Justin Starling and Tony Archer, in addition to Nick Gaines. Kenny Day is Traders Team Manager.
The team recently held its 2016 team photo shoot at MTF (Millsaps Training Facility) in Cario, GA, and gave us a look.
Rodriguez, now #48, finished sixth in last year's 250SX East Region while racing for Yamalube/Star Racing Yamaha. He was fifth at the Lucas Oil Pro Motocross opener at Hangtown before getting wiped out in a practice crash during the week that wasn't his fault, which effectively ended his season. When we last spoke with Rodriguez in December, he said, "Finishing a whole season isn't a question for me. I know I can do it no problem as long as no other rider's decisions or mistakes affect me. My goal this year is to be where I deserve to be."
Starling, #62, qualified for every 250SX East Region main last year and finished 16th in points with a best finish of 12th.
"Both Anthony and Justin are looking forward to getting racing this year," said Norfolk. "Both riders are putting in great efforts both on and off the motorcycle."
Tony Archer will race the #70 KX450F in 450SX. After hand surgery in January, he's been working extra hard in therapy with hopes to be on the line in Atlanta.
Gaines, #73, is out for Monster Energy Supercross after breaking his femur during the off-season. He expects to return to racing with the Lucas Oil Pro Motocross opener in May.