Confirmed: Reed in for MEC on a Yamaha [Update]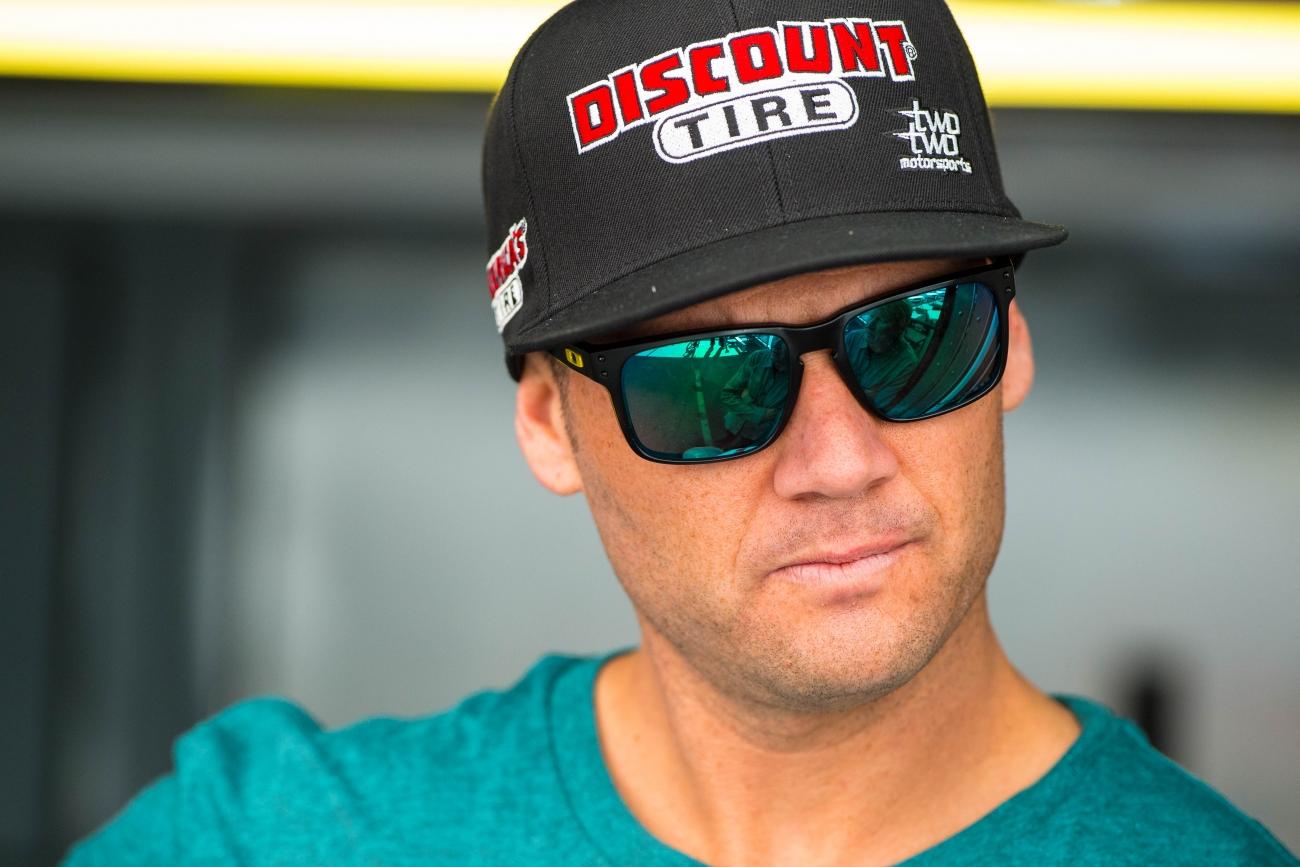 Las Vegas, NV
Monster Energy Cup
Monster Energy Cup
It's Thursday and we still hadn't heard an official confirmation on Chad Reed's status for this weekend's Monster Energy Cup, so our man Scott Wallenberg decided to visit the Yamaha booth at the AIMExpo in Orlando to see if anything was brewing. And he got an answer: Chad's in! Yamaha's Bob Star showed us the text from Chad confirming he was in for the event, and yes, he'll be racing a Yamaha.
This doesn't confirm the much-rumored return of a full factory Yamaha team in 2016 with Reed as the lead rider—that news will have to wait. But at least Chad's racing on Saturday, back in familiar colors.
We'll see how it goes and what else develops.
[Update]
Yamaha has released more details on Chad's deal for the weekend:
Cypress, CA - Legendary Supercross rider Chad Reed will race a Discount Tire/Monster Energy-sponsored Yamaha YZ450F at the 2015 Monster Energy Cup, which takes place this Saturday at Sam Boyd Stadium in Las Vegas, NV. The announcement was made today by Yamaha Motor Corporation, U.S.A.
"Chad and I talked a couple of times during the summer, and he expressed interest in riding a Yamaha YZ450F," commented Keith McCarty, Motorsports Racing Division Manager for Yamaha Motor Corporation, U.S.A. "While he was rehabbing from injuries suffered earlier in the 2015 AMA Supercross season, he wanted to try out a Yamaha. So, we got him a YZ450F to train on, and he really liked the bike. He felt that he could be competitive on it. Well, one thing led to another, and he decided that he wanted to give it a go on the Yamaha at the Monster Energy Cup."
"I'm really excited to take this trip down memory lane with Yamaha," Chad said. "It's great to be working again with a group of guys that I had so much success with many years ago. I'm looking forward to this weekend, and this special opportunity to race a Yamaha at the Monster Energy Cup."
Chad's one-off ride is sponsored by his long-time partners Discount Tire and Monster Energy, and he'll run his trademark "22" competition number on his bike. He'll be pitted under the Yamaha transporter canopy alongside the Yamaha bLU cRU amateur riders who will be competing this weekend.
"What a special treat it'll be for those Yamaha bLU cRU riders, to be pitted under the same canopy as Chad Reed," McCarty added. "This is a great opportunity for them, for all the Chad Reed fans, and also for us at Yamaha."