Matt Goerke of the Rockstar OTSFF Yamaha team is your new CMRC Canadian MX1 National Champion. The Florida native won the title for the second time in four years (he won in 2012 on Kawasaki) with a season that started off a bit slow but then caught fire near the end. We caught up with Matt to talk about his season and his 2016 plans.
Racer X: Congratulations on the title. It was one of those years where you were really consistent in the beginning, and then near the end you started picking it up on the sand tracks, which is kind of what we thought. Talk about the season a little bit.
Matt Goerke: The season went great. The beginning, I came in a little unprepared because of my collarbone from arenacross, but we got the bike dialed pretty quick. I was just trying my hardest those first few races and got good points. Then once we had the break and went to the sand tracks I started getting a lot of wins. Like eight races in a row, I got first or second every single moto, so that got me good points. And then I had the one chain come off in the one moto, which set me back a little in points, but other than that, the last two races, I just tried to play it smart. I was good; I got two thirds and then a second. And then the last moto, obviously, I only had fifth because I went down in the first turn. So yeah, it worked out still. It was good.
Yeah, your chain coming off. Good job on figuring that out. You were probably stressing, and you ended up putting it right back on your bike right there. That's awesome.
Yeah, thanks. I don't know how I got it on, but I did, luckily.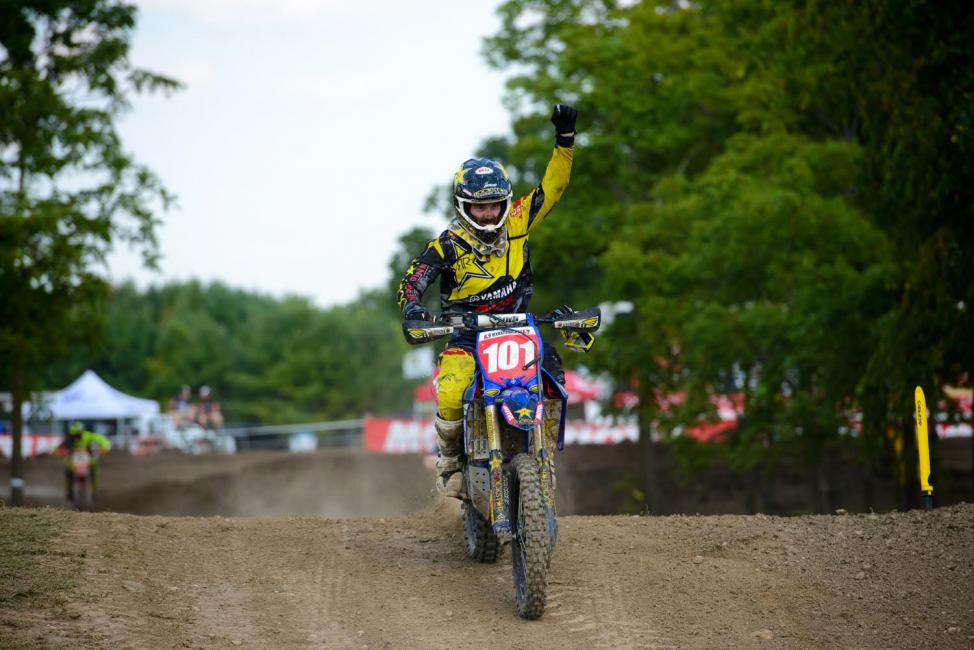 What was probably your best race of the year, would you say—maybe one of the sand races?
Probably Gopher Dunes as usual, because I went 1-1 there, and I always do good there. That was my best race. I felt really good at Ulverton too. I think I would have gone 1-1 there, but my chain came off the first moto, and I won the second moto.
You had some great battles with Brett Metcalfe at the beginning of the year. Then near the end, Colton Facciotti turned it on.
Yeah, throughout the whole beginning to the middle, me and Metty [Brett Metcalfe] were battling every moto. We battled a lot. It has to be good for TV. I can't wait to see the races on TV. And then at the end, yeah, Colton picked it up and he was better at the end. Then we were all kind of battling a lot.
One of the things that's great for you is you're so good in the sand, and the series has two pretty sandy tracks, with some others that are sand-ish. So it's awesome for you because sand takes a special technique, and you're pretty good at it.
Yeah, Gopher, definitely, I feel like I have an advantage. Metcalfe's really good in the sand too. He even battled with me somewhat at Gopher. And then Sand Del Lee and Deschambault, all three of us were pretty close at those ones because they're not super sandy. But I feel good in the sand, and Gopher, I guess I'm really good there because I've never been even beat in a practice or qualifying. I noticed that this year. Nobody's even beat me in the first free practice in times.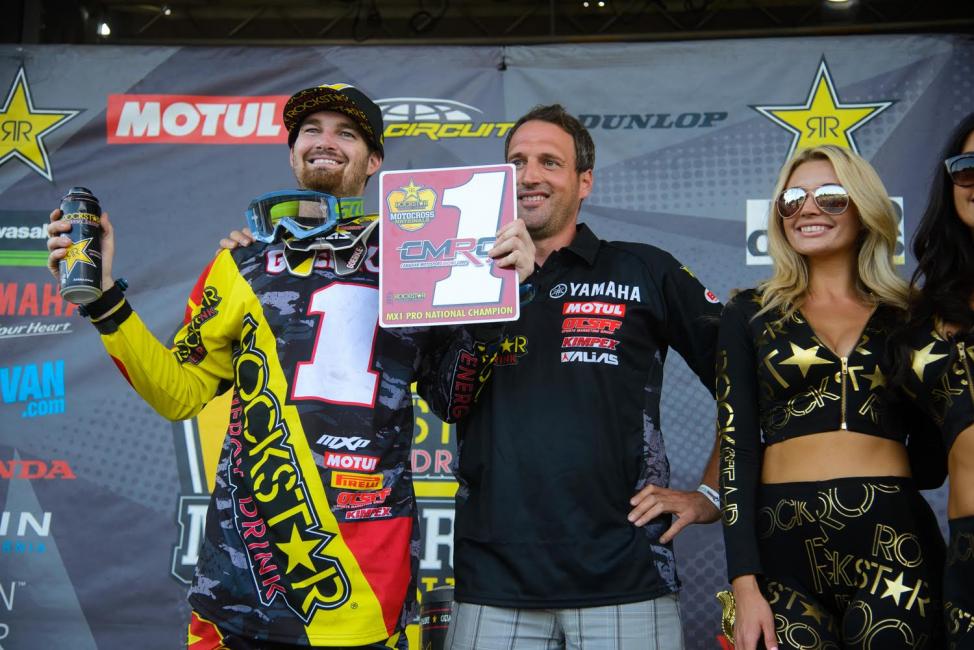 How is the OTSF Yamaha Rockstar team? You rode for Leading Edge Kawi the first title, and now you're riding for these guys with teammates Bobby Kiniry and Shawn Maffenbeier.
The team was great. I already knew Bobby pretty well, and Shawn's a great guy too. We get along great. And then everybody on the team, we work together really well. We got things figured out with the bike and stuff quick, which was good.
So you're going to go back next year, defend your title? Same deal?
Yeah, I'm going to be there next year to defend the title.
So I guess now you're a supercross guy. You signed with Jimmy Albertson's Yamaha team, so now after maybe a few weeks of R&R, you're going to get back at it for supercross?
Yep, that's the plan—just take a couple weeks off and then start getting ready for supercross with Jimmy.
Let me ask you about that Walton video. What about this video that's circulating right now and what happened? What's your take on it?
I had the holeshot. I guess Metcalfe got across the line, but I was on the inside so I had the holeshot, and then somebody just ran into me hard and took me down. Then I turned around and it was Colton. Andre, my team manager, had already warned me that he might do that because the last moto is for the championship. So I remember it was like a blur. I just panicked. I didn't know what to do. I pretty much helped him get going, getting his bike off mine so I could go. And then right after he went, I realized I'm an idiot. I should have just stood on his bike or something and held him there, and then I would have won the championship anyway. I remember for a couple laps I was thinking, Oh my gosh, I'm so stupid. I should have held him there. Luckily, everything worked out for me.
But I understand—he was going for the championship too. I was already expecting him to do something; I just didn't know it was going to happen that quick.