Welcome to Racerhead and the last race of summer. The 2015 Lucas Oil Pro Motocross Championship will conclude here tomorrow at Ironman Raceway in Crawfordsville, Indiana. As you can probably imagine, there is a lot going on. We have 2 points separating Yamalube/Star Racing Yamaha's Jeremy Martin and Red Bull KTM's Marvin Musquin, which means both riders control their own destiny: win the race, win the title. We also have a Legends Race going on, and practice is just about to start for Ricky Carmichael, Jeff Emig, Kevin Windham, Jeff Stanton, Todd DeHoop, Guy Cooper, and a few more really fast men of a certain age. When Tim Cotter at MX Sports pulled this together, we didn't realize how big it was going to be, and now there's such demand from people who want to watch that we were able to work with NBC to stream the race live beginning as 12:30 p.m. on www.promotocross.com.
And since we also got dealt a bad card on the TV schedule and the second motos were not going to air live on NBCSports, but later on Saturday evening, Corey Myerson was able to get the network to agree to let us stream all four motos live (and free) on www.promotocross.com. So make sure your batteries are charged because we are going to have nearly five hours of live racing online, and also on MAV-TV (first motos) and later on NBCSports.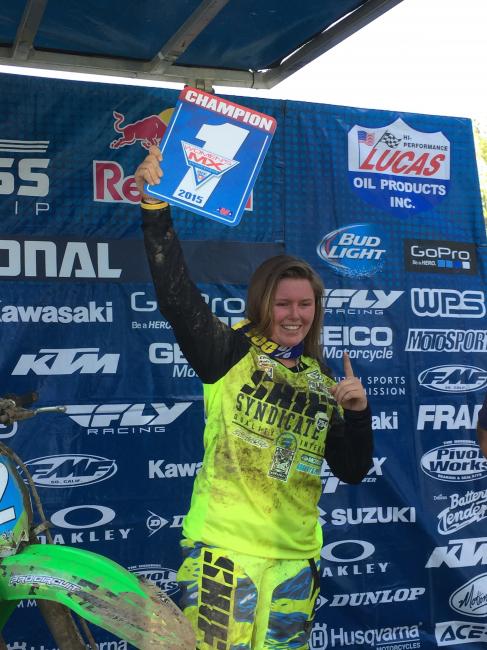 And we just had a title settled here when Kylie Fasnacht finished fourth in a hard-fought second WMX moto behind overall winner Kaitlyn Morrow, Marissa Markelon,and Mackenzie Tricker. It was Kylie's first WMX title, and it came with some real drama, down to the very last lap. Adding to it all was the fact that FIM Women's World Champion Ciara Fontanesi from Italy, winner of the first moto, had the electronic go out on her bike in the second moto during the parade lap! The track was extremely rough, and the second-moto battle was the best of the season.
Finally, the track. Ironman was new to the schedule last year, and it was shaping up as an epic race before we got clobbered with rain. That won't be a problem this time, and it's looking like it's going to be a fantastic afternoon. The people of Crawfordsville have really rolled out the red carpet for everyone coming into town. I really hope we have a safe, exciting conclusion to this series, and whoever joins Ryan Dungey as champion—Jeremy or Marvin—it's well deserved and well earned. So let me get back out on he track and keep Ricky from taking this Legends Race too seriously. Weege and the boys, take over from here.
THE ROCZEN REVEAL (Jason Weigandt)
The Ken Roczen news hit hard and fast this week. On Wednesday night, I had just put my kids to bed and gone downstairs to discover about a billion texts and emails on my phone regarding a Vital MX link, and a translation of an interview with Ken's father, Heiko. I started reading the interview (where Ken's dad slams nearly every part of the RCH team), but before I even got to the end, my phone started ringing. I soon had a Ken Roczen interview opportunity in my lap, as Kenny really wanted to get out his side of the story. You can read what he had to say here.
To be honest, I barely got any questions together because this all happened so fast, but it didn't matter because Ken didn't want to get into a line-by-line dispute of every word his dad said. All he really wanted to explain was that his dad doesn't speak for him, and he and the RCH team are making improvements each weekend. The fact that he didn't straight-up deny everything his dad said seems pretty damning to the team, but now that I've had a day to digest it, I see Ken's point: The details don't matter right now, because every team and every rider has troubles at some point. This is nothing new and nothing unique to Ken. The problem is that when this stuff gets out, it creates tension that threatens to undermine the relationship between a rider and a team at the same time they're trying to work together and solve problems. Most teams and riders work through this stuff and no one ever knows about it.
For example, there's no way that the Justin Barcia/JGR/Yamaha relationship didn't hit some snags as they struggled early this year. They never hit the panic button, but six months of racing with barely a podium to show for it will result in some pointed conversations. The key is that they worked through them quietly, no one burned anyone, and the bike and Barcia came around. Now all is well and few barely even remember that Barcia was struggling earlier this year.
Ryan Dungey revealed last Saturday, after winning the 450 national championship, that he's still learning how to keep his cool when providing feedback on the motorcycle. Keep his cool? This is Ryan Dungey—he's as mild-mannered as it gets! Yet Dungey explained that his biggest challenge early this year, when Eli Tomac was putting a whipping on everyone was, "Keeping myself under control and not losing it. There were multiple times where I would get frustrated, but that was the old me I couldn't let show. Ultimately, I have to trust in the team—those guys do an awesome job."
On the surface, the Dungey/Roger DeCoster relationship looks so solid. The two have worked together for nearly a decade with tons of titles to show for it. But I've heard of multiple screaming matches, with Dungey yelling because he can't get the bike to do what he wants, or he doesn't agree in with the team folks. Yes, even mild-mannered Ryan Dungey gets mad and starts yelling at his team.
"Yeah, the old me [did that], but Aldon's [Baker] helped me out a lot with that," he explained. "There were a lot of things [this year]. I almost lost it a few times, but that shows weakness. I'm learning a lot, and I want to continue to learn and not act like that. I have to control myself."
So the old Dungey would lose it. But we never heard much about it, did we? He and the team handled issues behind the scenes, instead of bruising egos and burning relationships in public. Once that happens, it's hard to reign things back in and fix them. Ken Roczen is also trying to keep the gripes behind the scenes so they can get fixed, but this interview with his dad blew everything up.
I believe that's the point Ken Roczen is making. He's not denying that the season hasn't gone to plan. But blasting everyone certainly isn't going to help things get fixed. Ken and his agent also told me he is absolutely, positively back with RCH for 2016.
Of course, we're all still wondering how much of what Heiko said is true. For sure, he's been too close to the situation to be wrong about everything. He's got plenty of inside info! But it's reasonable to think his views might be a little skewed, because we often see the parent/team relationship get one-sided and biased. You know how it goes, right? Three stories: his side, their side, and the truth. It probably lies somewhere in between.
One thing that's undeniable is that Ken is racing for RCH tomorrow and next year (if not for longer), so it's in his best interest to move things with the team in a positive direction. We'll see if this crisis has been averted or not.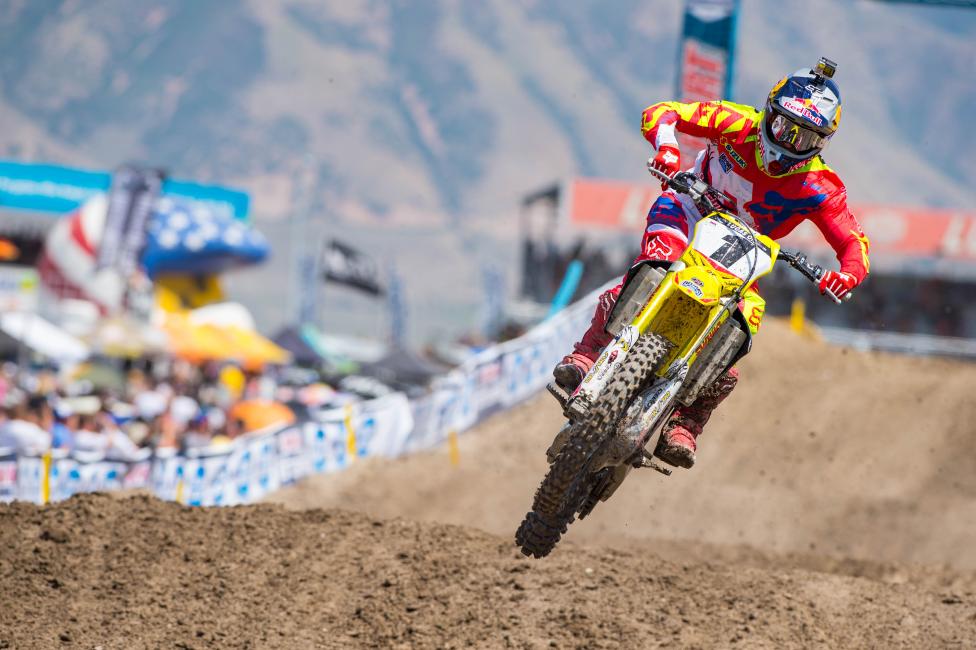 THE OTHER POINTS BATTLE (Aaron Hansel)
Much of tomorrow's focus will understandably be on the very tight battle for the 250 national championship between Jeremy Martin and Marvin Musquin, but don't overlook the fight for second in the 450 championship between Roczen and Justin Barcia. Only 5 points separate the two (advantage Barcia), which means there could easily be a change of position. Don't think they're done fighting just because the title is already spoken for. After Utah, we asked both of them if there is much of a difference between second and third, and they both quickly assured us there is. Roczen seemed confident in his abilities to get the spot, too, citing better settings and a higher confidence level as of late.
Barcia simply said, "I don't want him to beat me, that's for sure," and said he'd do "whatever it takes" to get second, although he quickly clarified he wasn't willing to do anything stupid.
It's tough to say who's got the edge in this one, as both riders have beaten each other plenty of times this season. But if you had to pick someone for second on the season, Barcia would be a good pick on account of his 5-point lead and great starts. Plus, with the way things are going for Ryan Dungey right now, it's not hard to imagine him going 1-1. If that happens and Roczen goes 2-2 and Barcia goes 3-3, which could easily happen, Barcia would finish the season a single point ahead of Roczen. Pride and money are on the line here, and these two aren't huge fans of each other. Things could get interesting tomorrow in the 450 Class!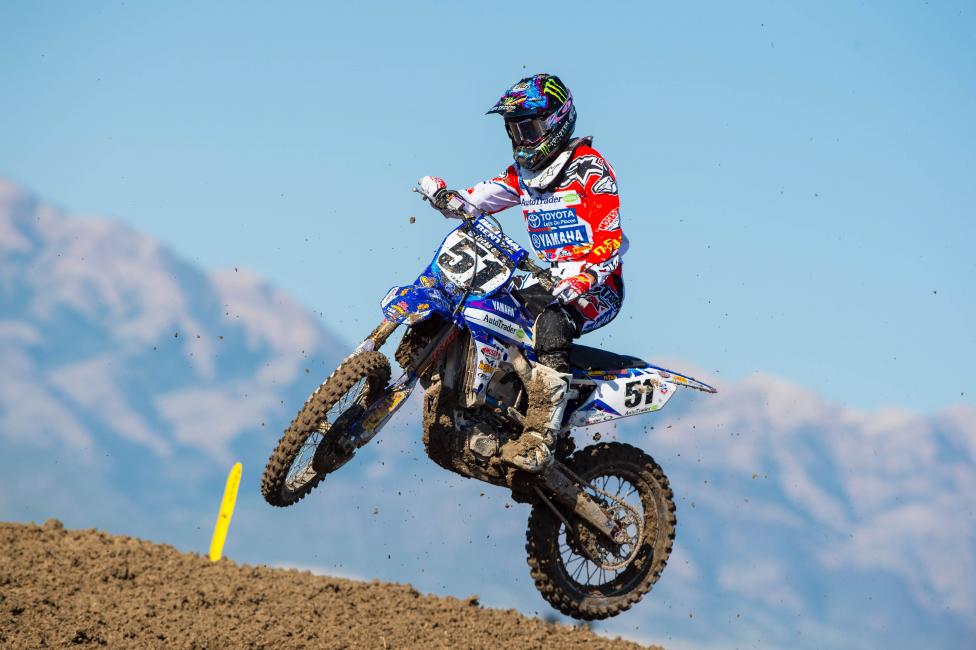 FATHER KNOWS BEST? (Steve Matthes)
I'm sure the other guys will weigh in here on the bomb that Kenny Roczen's dad dropped in his interview with CROSS Magazine (full disclosure, I do write for these guys once in a while, and I believe Roczen has a monthly column in here also, though maybe not for too much longer!), so I won't break it all down too much. I do believe that Roczen's dad should not have given that interview. Why would you want to jeopardize your son's working relationship with his team? It's great for us in the media, and we've all known/spoken about/written about Kenny not being pumped on the team, so none of this was huge news to us that go to the races each week.
There's no way it's as bad as what Kenny's dad says it is, but somewhere in there, like the X-Files, the truth is in there. I do not believe for one second that Roczen was three seconds a lap faster on a stock Suzuki RMZ as opposed to his race bike. This is some sort of exaggeration or mistake or, well, something!
I have written that I can't believe with a multimillion dollar rider like Roczen that the team wouldn't have team manager Mark Johnson there every single weekend as an extra set of eyes (I've been told that was never part of his deal. Well, I never would have agreed to that deal with someone like Roczen), and team owner Ricky Carmichael has not been around as much as some might like. I've been on teams with world-class riders like Grant Langston, Chad Reed, David Vuillemin, and Tim Ferry, and it's a strange structure they have over there.
I know this is the BIGGEST THING IN THE MOTOCROSS WORLD RIGHT NOW, and I had one Twitter follower tell me this was the beginning of the end of RCH and Roczen, but I disagree. Roczen's dad has been back in Germany for a while now, Kenny's riding better now than ever before this summer, and one single win will have everyone loving each other again. But if I'm Kenny, I'm canceling my dad's magazine subscription and cell-phone plan from here on out.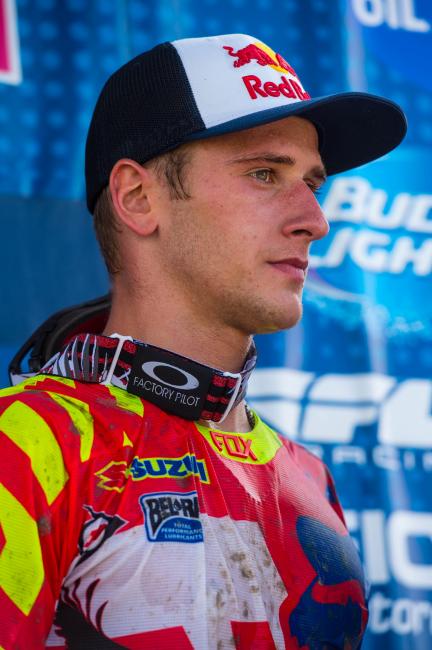 PRO PERSPECTIVE (David Pingree and Jason Thomas)
PING: For the "seasoned" fans in Indiana this weekend, the real main event might happen before the gate even drops on the national motos. After many years of trying to make this very thing a reality, MX Sports has organized a "legends race" to take place before the opening motos in Indiana this weekend. Ricky Carmichael, Jeff Stanton, Jeff Emig, Guy Cooper, Kevin Windham, and more will suit up and race for twenty minutes. If you have been a fan for more than a decade, this is a big deal. The only thing that would make it better is if they were all riding two-strokes! Maybe next year?
I love this idea, and as long as everybody comes out to have a good time and enjoy being on a national track again in front of a sea of fans, I think it will grow. The only thing that could stall it is if the riders' ego can't handle getting beat. Hopefully all these guys know that nobody in the crowd really cares who wins and there is no check going home with the winner. Those days are gone.
This day is all about the love of the game and reconnecting with race fans. I would have loved to have been a part of it, but I wasn't sure what the requirement was to be considered a "legend," and I didn't want to be the only guy on the line without an AMA championship (and Jason Thomas is that guy anyway). No matter…. I'm going to enjoy watching all these guys twist the throttle once again. I really just wish I could be there for the bench-racing; can you imagine the stories all these guys have, collectively? This is a really cool event, so don't miss it if you are headed to Indiana.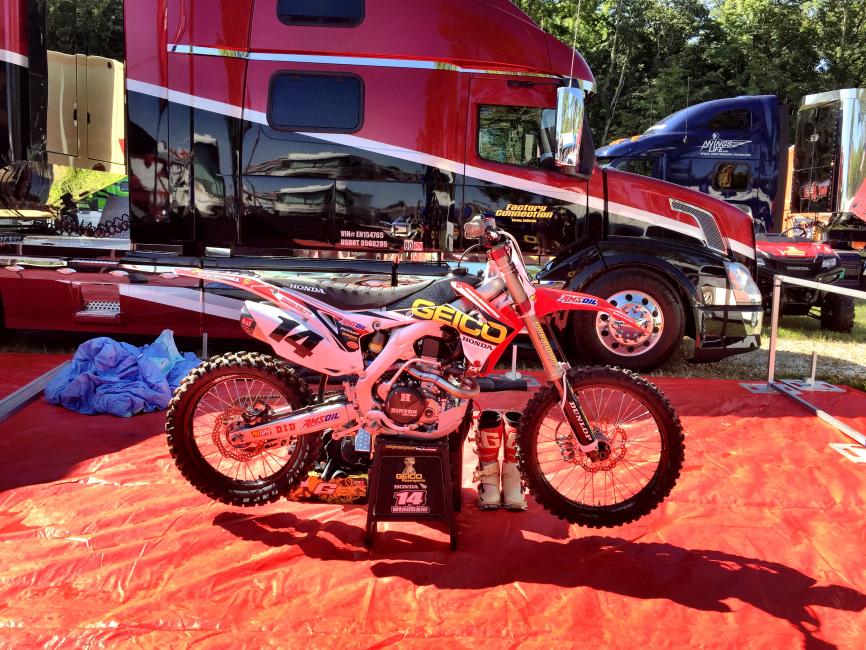 JT: This weekend marks the first "legends" race of what I hope are many. I first heard about this event from this very column, Racerhead. Tim Cotter had been working to put this together, and it finally found traction and became reality a few weeks ago. As soon as I saw the details, I was excited for every aspect of the event. Getting the heroes of yesteryear together out on a current national track on race day is something that took some serious planning—I have no doubt of that. Kudos to Tim and the MX Sports crew for making this happen.
As for my involvement, I knew that I would be a long shot to be able to join in, but I was going to jump at any chance I was given. While I understand Ping's point of view, I'm not as worried about whether or not I qualify to be on the track. A chance like this doesn't come around very often. I am clearly not on the same level as the headlining riders, but I knew that it would be tough to find riders on short notice and I could at least help add depth to the field. Had there been a list of riders all vying to get into the event, I would have never thrown my name into the hat, let alone taken a true legend's spot. I am more than excited to get to ride on race day and go through that experience again, even if it is a watered down version of the life we all used to live. I hope this can become a yearly event, and from the feedback I've been seeing, some are more excited for this than the actual national motos!
In any case, it will be a spectacle like no one has ever seen to have many champions from different eras all out there together. My only real decision left is where to hide my Sharpie so I can grab some autographs on the starting line!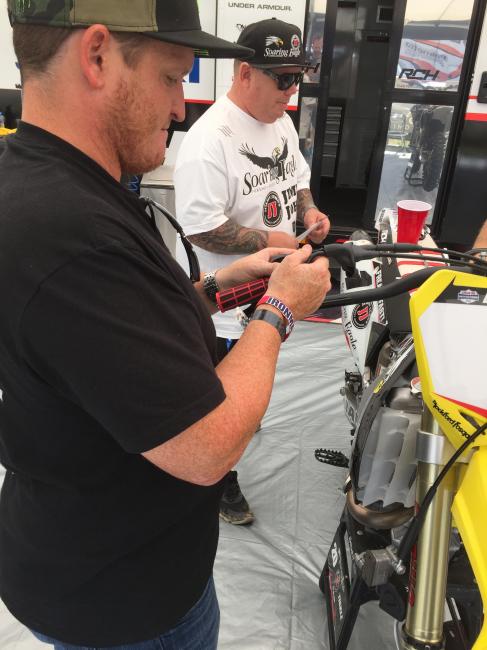 MOTOCROSS OF NATIONS UPDATE (Chase Stallo)
With the 2015 FIM Motocross of Nations a little over a month away, rosters are beginning to fill in, with early contenders the United States, France, Belgium, Great Britain, and Germany all announcing their lineup in recent weeks. Injuries have already made an impact, as Belgium, the 2013 champions, will be without the services of Clement Desalle for a second consecutive year. Ken Roczen, who helped lead Germany to victory in 2012, announced last weekend at Utah that he will undergo back surgery immediately following the season and will not contest the race for a second straight season.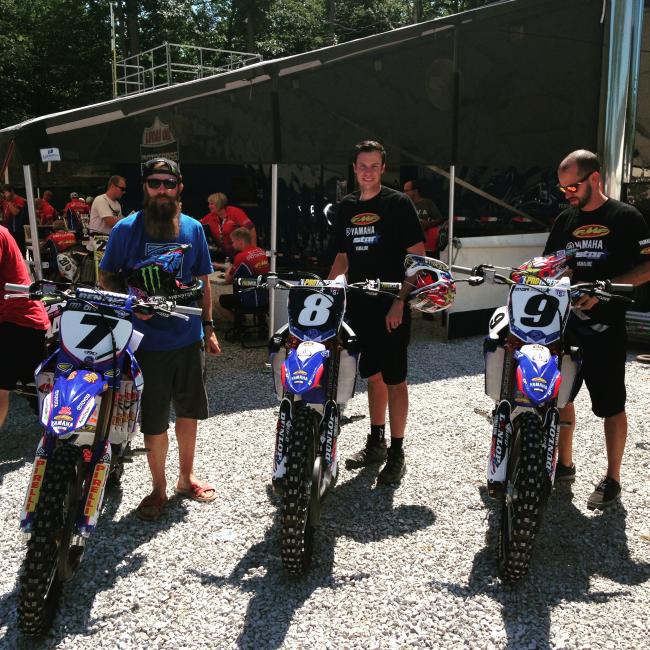 Dean Wilson, who is making his way back from a torn ACL and MCL sustained in January, has been selected to race the Open Class for Great Britain. Wilson joins Shaun Simpson and Max Anstie.
The United States team of Justin Barcia, Jeremy Martin, and Cooper Webb announced this week that they will ride the final round of the FIM World Motocross Championship at Glen Helen on September 20 in preparation for the Motocross of Nations the following week.
Below are the teams that have been announced as of Friday.
Country
MX1
MX2
Open
Australia
Todd Waters
Jay Wilson
Dean Ferris
Belgium
Kevin Strijbos
Julian Lieber
Jeremy Van Horebeek
Brazil
Thales Vilardi
Fabinho Santos
Jean Ramos
France
Gautier Paulin
Marvin Musquin
Romain Febvre
Germany
Max Nagl
Henry Jacobi
Dennis Ullrich
Great Britain
Shaun Simpson
Max Anstie
Dean Wilson
Japan
Makoto Ogata
Toshiki Tomita
Yohei Kojima
New Zealand
Ben Townley
Kayne Lamont
Cody Cooper
Ireland
Graeme Irwin
Martin Barr
Stuart Edmonds
*Switerzland
Valentin Guillod
Jeremy Seewer
Arnaud Tonus
United States
Justin Barica
Jeremy Martin
Cooper Webb
*Note: Switzerland has not confimed which riders will move to the bigger bike.
BEN SQUARED (Matthes)
A couple of Bens will be making their debuts this weekend at Indiana. Ben LaMay has gotten the call to ride Justin Brayton's BTOSports.com KTM 450 SX-F for the final race of the year. LaMay's been under the Teddy Parks Experience this summer on the Munn Racing Husqvarna, so the adaption to the KTM shouldn't be that bad. Remember the team runs the factory replica bike, while the Husky is based on the production KTM. LaMay has consistently been just outside the top ten this summer; we'll see what he can do on the orange machine.
"We have sponsors, and it's our job as a team to field two riders," team owner/manager Forrest Butler told me. "Last weekend, we didn't have enough time to get someone ready, but we planned on giving someone deserving the factory ride for the weekend. Ben got the call late Tuesday night, and we here at BTO, KTM, and WPS are very thankful to Ben's regular sponsors that let him take this opportunity to race our bike. It's a great opportunity for Ben and for us that we get to have some fun with a rider that has ties to our team, in that Scott, one of our mechanics, used to wrench for Ben. And he actually rode for us as a fill-in for a few rounds way back in 2009! Between this and JT [Jason Thomas] racing the Legends Race, we're looking forward to having a good time this weekend."
CycleTrader.com/Rock River Yamaha's Benny Bloss, the AMA Horizon Award Winner—which is given to the rider who shows the most promise at Loretta Lynn's—was supposed to race starting at Unadilla, but a crash before the race held him back. Well, he's ready now and will be under the tent running #934 and Fly gear. With his stature, the number, and the Fly gear, we'll understand if you think it's a reincarnation of Le Cobra.
MILLER MOTORSPORTS PARK (DC)
So what's going to happen to Miller Motorsports Park? That's still up in the sir, though the Chinese conglomerate that bought that the place appears to want to keep the car racing going. It is called MyTime Racing and was described in a report this way:
Zhejiang Geely Holding Group (ZGH) is the mother company to four independent subsidiary companies: Geely Auto Group, Volvo Car Corporation, London Taxi Company and MyTime Group. Another company under MyTime, NARCAR, operates various motor sports activities in the Chinese market such as Formula 4 and grass roots racing projects.
Read more about it here.
PURE STANK (Matthes)
This past Monday on the Pulpmx Show, we had Gared Steinke on to talk about his summer on the KTM 125. The two-stroke rider talked about how frustrating it was trying to race against the 250Fs, and when I asked him where the bike has an advantage, he said, "Nowhere." But at the same time, Gared talked about how much fun he's having out there and how the fans have really gotten behind him with his T-shirt sales through the guys at Vurb Moto. Well, one thing led to another and guest co-host Jim Holley said he'd give Gared $500 to ride the Monster Energy Cup, Daniel Blair chipped in $200, and somehow I was roped into $500 also. So we're trying to get Steinke a KTM 250 SX for the upcoming MEC, and, yeah, I'm not sure how this all happened. I thought I read on Vital MX that I hate two-strokes? Stay tuned….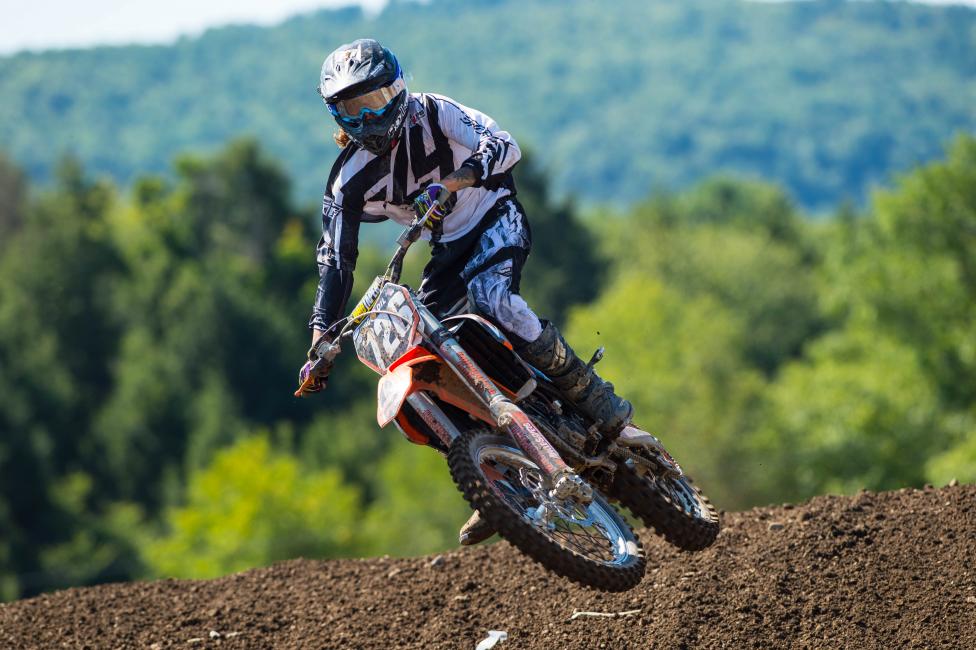 HEY, WATCH IT!
Team France is not only the defending champion of the Motocross of Nations; they are the host country this year as well. They recently went through a very cool training camp with Gautier Paulin and Romain Febvre, plus Benoit Paturel, a substitute for Marvin Musquin, who is obviously still here in the States. Team France rode the Ernee track, stayed in the hotel they will be in next month, trained together, raced go-karts, and just seemed to have a lot of fun. Check out the video right here.
And speaking of Marvin Musquin, he put on the Vital MX helmet cam for One Lap Around, which you can check out right here.
Austin White's Utah Remastered film is another gem. Check it out right here.
PULP LINKS!!!!
May as well call this the Kenny Roczen-pop-gate Moto:60 Show, as JT and Weege join me to talk a little about this weekend's race and a lot about Roczen HERE.
Blazier looked back at the mighty 1988 500s in his weekly Classic Steel column HERE.
The Canadian Nationals are done and HERE'S James Lissimore's best of Walton photo gallery featuring B riders who won MX2 nationals.
Swizcore takes a look at Jeremy Martin and his passing dominance this summer HERE.
HEADLINES OF THE WEEK
"Fogle ends his career the same way it started: trying to get into smaller pants." –Internet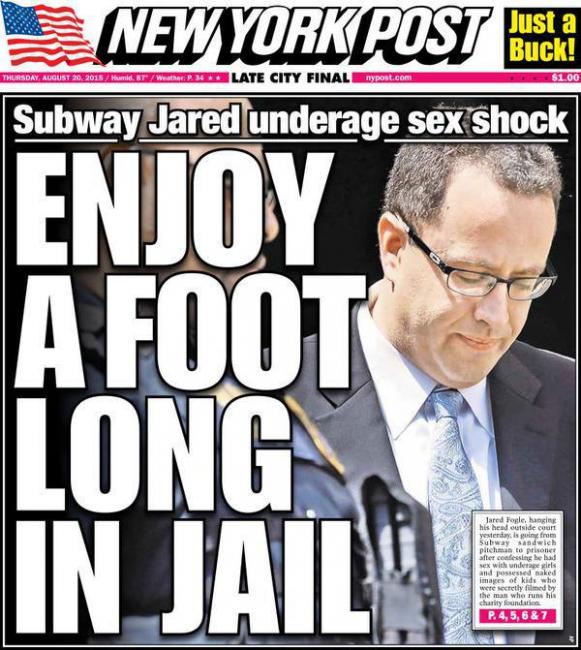 Animal rights activist beaten with duck... YAHOO.COM
RANDOM NOTES
For more from Canada, check out DMX Frid'Eh Update #33.
Set up your spot in the infield with this 30x60 towel featuring HRC Honda's Trey Canard.
Just stop by the Racer X booth on vendor row to subscribe or renew and get thirteen issues of Racer X Illustrated plus a Trey Canard beach towel for just $25!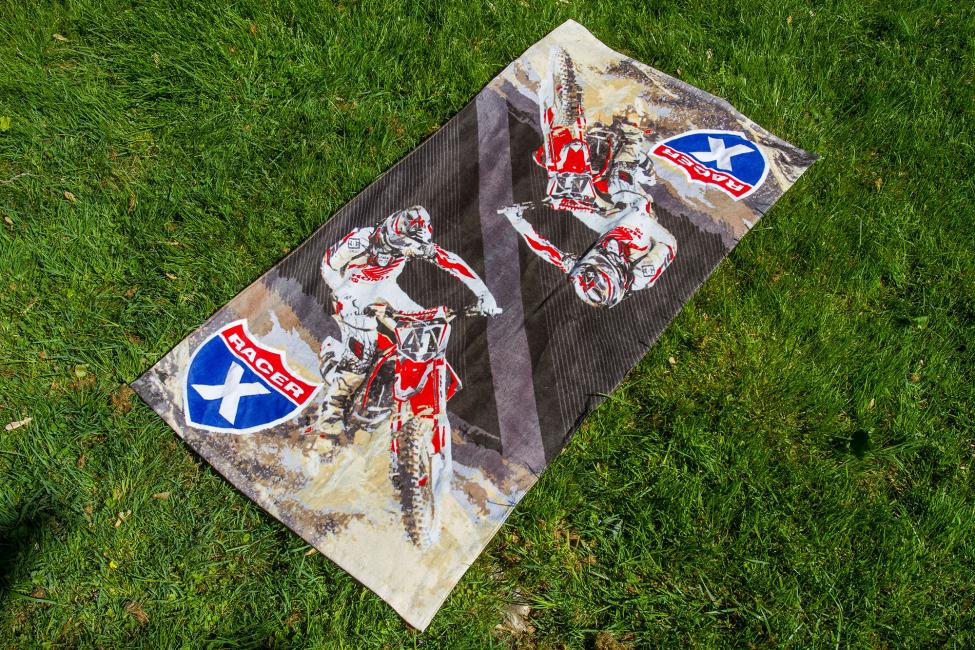 Don't forget stickers are always free at Racer X! Be sure to stop by and get your 2015 Ironman event sticker.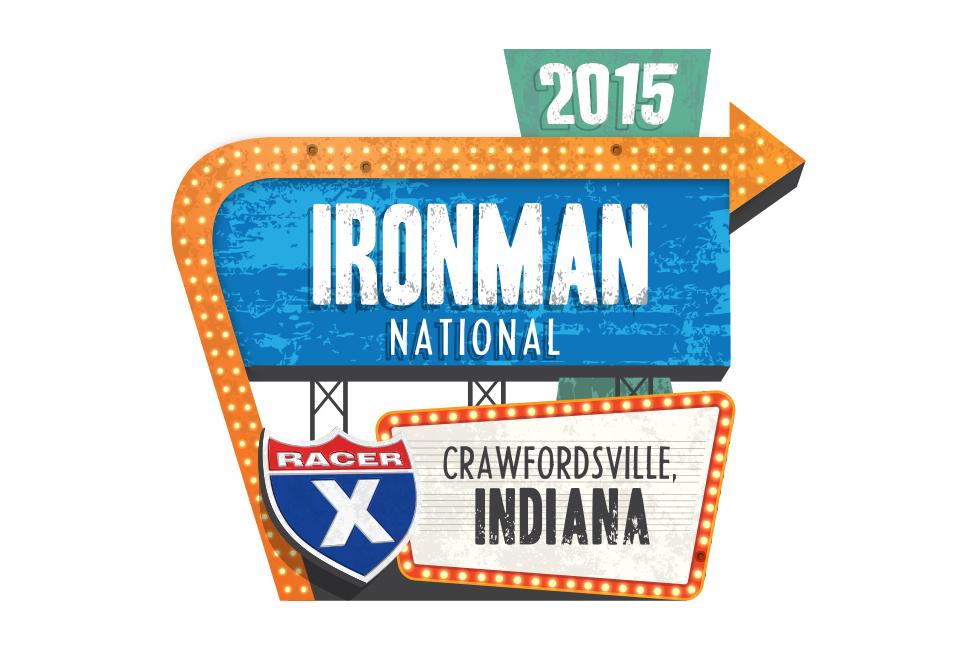 Troy Lee Designs is sponsoring the Ironman round of Racer X MotoDynasty Fantasy Motocross and will be giving out prizes to the winners of each class. Click HERE for a chance to win.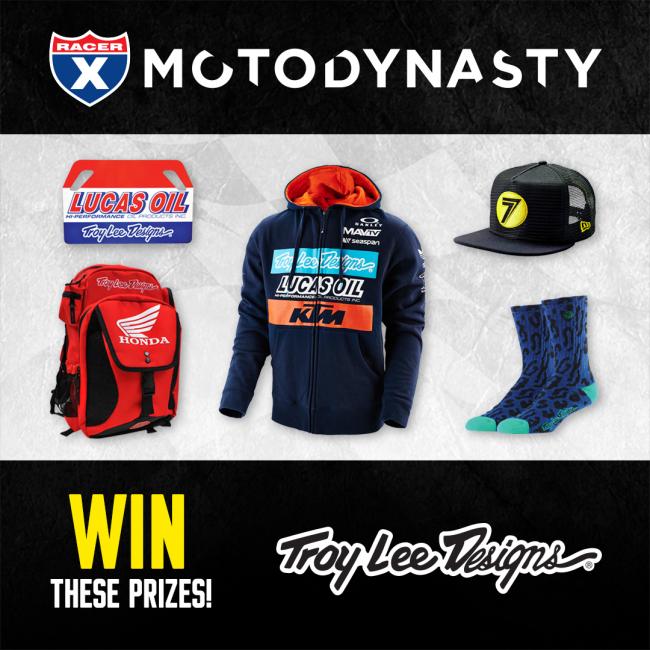 Thanks for reading Racerhead. See you at the races.