The Rockstar Energy Canadian Motocross Nationals kicked off this past weekend in scenic Kamloops, British Columbia. The ten-round series moves west to east throughout the summer and is set up for a pretty exciting 450MX title chase.
This past weekend saw Leading Edge Kawasaki's Brett Metcalfe have a dominant 1-1 ride in the MX1 class to stake his claim as a title favorite. Of course, Brett's an Aussie who's spent most of his career racing in the USA. The rider who finished in second, Matt Georke, is an American (and past Canadian 450MX champ), and all told, four of the top ten 450 riders were American.
Then there's the MX2 class. The Rippahhhhh!!! Jimmy Deee!!!!!! Jimmy Decotis won it with 1-1 rides, and his MX 101 team has to be pumped about that. Decotis was one of six Americans in the top ten.
This is nothing new for the folks up in the great white north. The series has long seen American riders compete and do well. From riders like Jeff Surwall in the 1980s and early nineties to former two-time 125SX champion Damon Huffman, some big names have touched their knobbies on Canadian soil.
This year there's Teddy Maier (past MX champion), Bobby Kiniry (in approximately his sixty-third season of racing Canadian nationals), Georke (past MX1 champion), Seth Rarick, Blake Savage, Cole Martinez, Brad Nauditt, Cade Clason, Dylan Schmoke, and Jimmy Decotis all racing the series.
Based on that theme, this week's The List highlights some American riders who have competed in the CMRC Nationals over the years. We racked our brains and came up with a few of the more prominent Americans (Metcalfe's been living in the U.S. forever, but he's Australian, so he doesn't qualify) to head north in recent years, and we apologize for anyone we may have missed. Let us know in the comments below if we did.
Oh, and thanks to Canadian MX expert and guaranteedmx.com's Ryan Gauld for filling in some of the blanks here.
Damon Huffman: As we said, Huff Daddy was a two-time 125SX champion and rode for factory Suzuki and Kawasaki racer before he rode for Blackfoot Honda in Canada, chasing the great Jean-Sebastian Roy around. He won some races and was definitely a front-runner; he just couldn't get the title away from the legend that is JSR.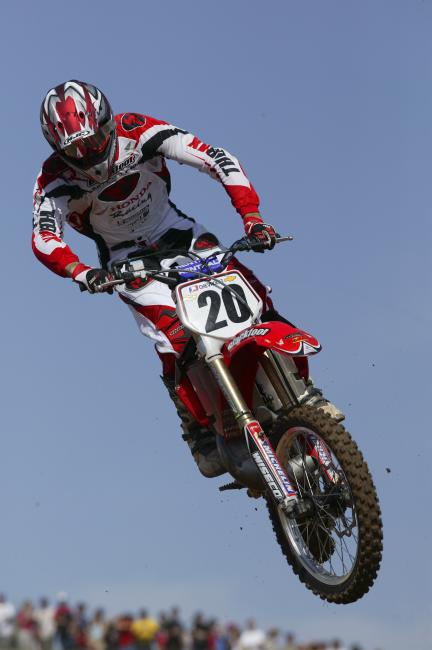 Doug Dubach: The Doctor came up to Canada in 2000 on his then-new Yamaha four-stroke and dominated the series that summer. Then he took his scapel and never came back. To this day, Canada's own Dave Gowland, formerly the Rockstar Energy team manager down here, loves to reference this surprise title drive by Dubach. In fact, when's Gowland's man Davi Millsaps led everyone in supercross early in 2013, he said it reminded him of this Dubach 2000 season more than anything else.
Paul Carpenter: Paulie Walnuts rode for the Billy Whitely owned the Canadian Kawasaki team for in 2007 and 2009, winning the 450MX title with the team in 2007.
Kyle Chisholm: The Chiz has ridden two different seasons up in Canada. Last year he won a race for the OTSFF Yamaha team in the MX1 class, and in 2006 he captured a 125MX eastern title for Richmond Kawasaki.
Craig Decker: Long after he was done in America, Decker showed up for a few years and was a consistent top-five/podium guy in the 450 class.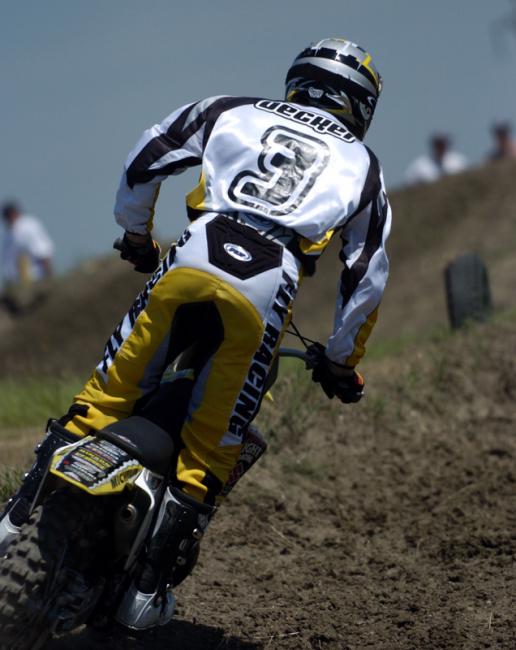 Sean Hamblin: Before he came out of nowhere in the USA to get a factory Suzuki ride, Hamblin rode for Blackfoot Honda in 2000 and won a 125MX West title.
Austin Politelli: The SoCal speedster races down in the States now, but for a couple of years he rode for the Leading Edge Kawasaki. He even won the MX2 title in 2013. How about that?
Michael Willard: The Ohio native raced and won 125MX East Coast titles in 2005 and 2007(The 125MX class had East and West Regions for a few seasons) for KTM Canada. He never had the success on the big bike that he had hoped for, but for a couple of years, he was the man on the small bike.
Josh Woods: Woodrow came up to Canada and was very fast, winning a title in 2000 in the East 125MX class. The Michigan Mafia member raced for a long time up in Canada and represented himself well.
Mike Craig: Yes, the Stingray raced a summer up in Canada in the 125 and 250MX classes in 2001 for Blackfoot Honda after his USA career was sort of over. Yes, he was fast, and yes, he was sort of flaky as well.
Mike Treadwell: "Iron" Mike raced for KTM Canada for a few years in the big bike class, and although I can't think of any 250MX wins, he did win a few 125MX nationals in his day.
Nick Evennou: The Maryland speedster raced for a couple of teams up in Canada and had his best luck with the Blackfoot Honda team. Here's a Where Are They Now with him from a few years back.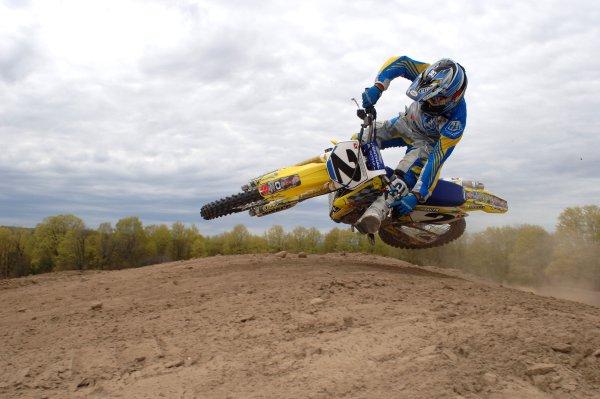 Jimmy Nelson: The northern Nevada kid came up to Canada and hit the circuit like a whirlwind, winning two 125MX titles for Blackfoot Yamaha in 2007 and Honda in 2006. He was forced out of the class after winning those titles and could never translate his small-bike speed to the 250 class.
Gavin Gracyk: Gracyk bounced around from USA to Canada over the years, and one year he earned Canadian national #2 in the 450 class on the OTSFF Suzuki. Lots of podiums for Gavin, but he raced in the JSR era which made it hard to get wins. He did win Walton one year in the 450 class.
Randy Valade: Another Michigan Mafia member, Valade won a 125MX title (2003 East) for his claim to fame that I still like to bring up to this day. Valade now works for MSR/Answer down here but fondly remembers his years up in Canada.
Keith Johnson: Like his NESC buddy Treadwelll, the other Keith Johnson raced and won the big-bike class one time in Quebec.
Shawn Rife: Rife had a good ride with the Leading Edge Kawasaki team for the 2010 season and was very fast. He also crashed a lot and broke his bike here and there.
Evan Laughridge: The California kid won a 125MX West Region title in 2003 and raced for a long time up in Canada, showing pretty good speed for a few different teams.
Brad Hagseth: The Pacific Northwesterner won two 125MX titles for Yamaha around in 2001 and 2002.
Eric Nye: The Nye Guy rode for factory KTM for a couple of years and won a 125MX title for the team in 2008. That's when the series got rid of the East/West thing.
Donnie McGourty: The Floridian came up and rode for Richmond Kawasaki for one season and won the 125MX East title. He came back and raced with the #1 once for Blackfoot Honda the following year.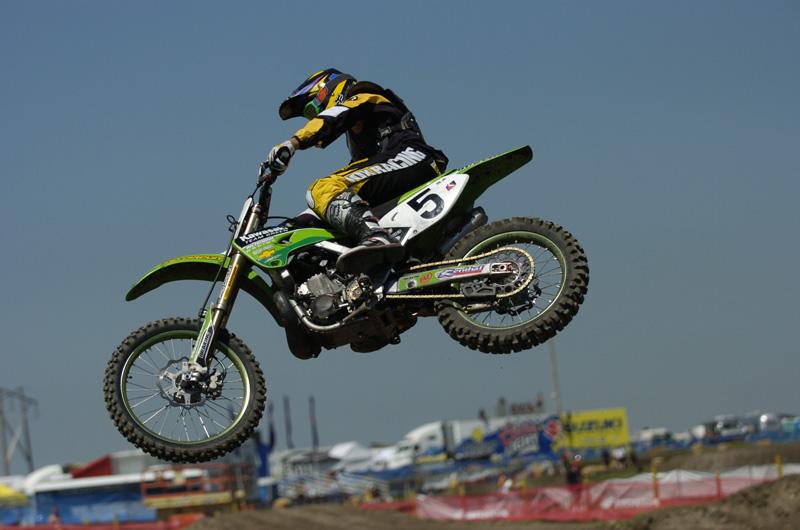 Ray Sommo: For a few years the Canadian motocross series was a disaster, with different sanctioning bodies and different riders winning the national series. Well, in one of those years, Sommo won both 125MX and 250MX titles for one of the sanctioning bodies.
Mike Jones: "Mad" Mike won a title in Canada between his time racing Canadian nationals, Canadian arenacrosses, fair races in Quebec, Canadian supercrosses, and FMX jump demos where he would put a purple Crown Royal bag over his head and still hit the jump. With all that, we figure that Mike probably spent two whole years of his life in Canada.
Matt Barnes: The quiet kid from Ohio rode for KTM the same years as Michael Willard. He never won, but he did hit the podium lots.
Rusty Holland: The fast-talking Californian spent a couple years in Canada with a couple different teams. He finished fifth in 2001 in 450MX. He also had the nickname Rollerball in the USA, but trust us, NO ONE EVER CALLED HIM THAT IN CANADA.
Lance Smail: Lance "the trance" raced for KTM in the early 2000s, and although he never won a title, he showed occasional flashes of brilliance here and there.
Jimmy Lamastus: This guy was from Idaho or Utah, and there were a lot of stories about him off the track. On the track, he was fast and rode KTMs.
Turbo Reif: He was a one-and-done U.S. rider that showed up with Blackfoot in 2001.
Tucker Hibbert: The world-famous snocross racer has battled many times in Canada. His first-ever motocross moto win came in 2002 aboard a Suzuki at Kamloops.
Charlie Bogard: The Texan journeyed up to Canada in 2002 for Morgan Racing.
Phil Lawrence: Factory Phil rode for team Machine Racing in 2002 under the guidance of "Moaner" John Nelson.
Chad Pederson: "Swap" Pederson, the former 125SX winner and multi-time AX champion, rode in Canada for 2002 under the Pacific Yamaha tent.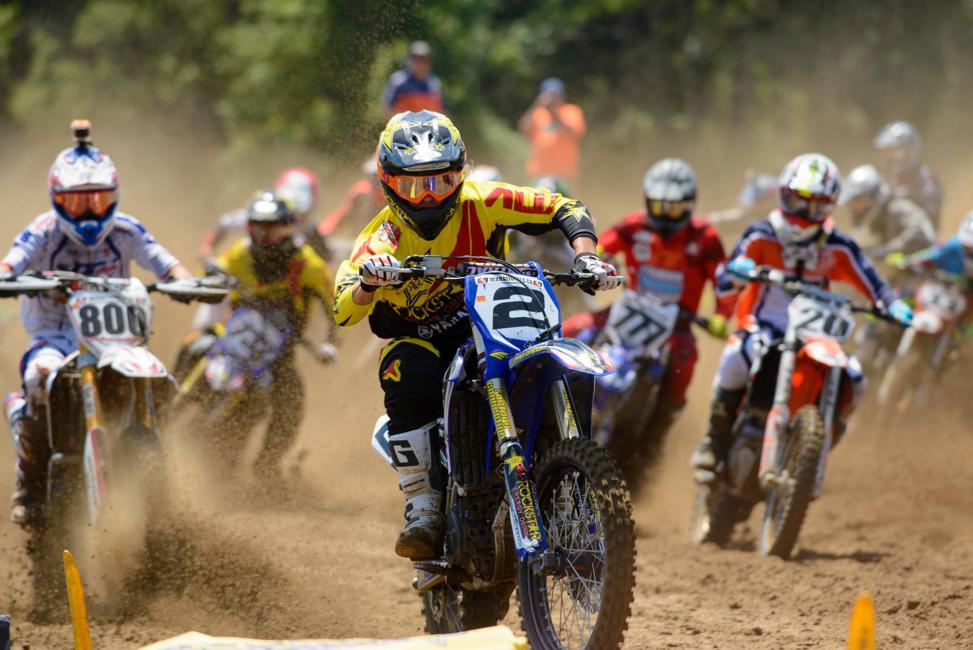 Tiger Lacey: He was a staple in Canada for a few years and even rode for the powerhouse Blackfoot team in 2003.
Ryan Sipes: The redneck from Kentucky raced for Richmond Kawasaki in 2003 while just breaking into the pros. He had one of the most memorable crashes from the round in Deschambault that year: YouTube it.
Jeff Northrop: Norcal spent many years of his career, starting in 2003, with Richmond Kawasaki. He also spent many years up in Canada having a lot of fun after the races.
Mike Alessi: This is one of the higher profile moves to Canada, as Mike raced the full 2014 season with his SmarTop MotoConcepts team and nearly won the title. He was fast but had some bad luck and was edged by Colton Facciotti. Mike plans on racing a few rounds again later this year.
And finally…
Jason Thomas: Our own JT$ raced one 125MX western series for Blackfoot Honda and scored some podiums. He's most famous for crashing in Manitoba, though, and giving an interview on TV with no shirt on. He did win the Montreal Supercross twice though.