Thunder Valley Motocross Park
Lakewood

,

CO
Thunder Valley
Lucas Oil AMA Pro Motocross Championship
Winning. It's what every racer wants to do, and what every fan wants to hear about. It's the reason we feature the weekend's winner in nearly every single Monday Conversation. But just because a rider didn't end up on the podium doesn't mean his ride wasn't noteworthy. It's the story behind the result, be it thirtieth or tenth, that makes it interesting, and in some cases, even extraordinary. These types of stories happen almost every weekend too. Last week it was Cade Clason borrowing Nick Schmidt's Suzuki after Don Leib of Rocket Exhaust had Clason's Honda disabled, a move that earned him an indefinite ban from AMA pits. This week the stories within the story were positive, and were penned by Derek Anderson and Kyle Cunningham.
We'll start with Anderson, who you know from MotoSport's fantastic 2013 web series, Driven to Ride. Anderson, who lives fifteen minutes from Thunder Valley, is officially retired from professional racing due to a back injury and now makes his living working in the oil fields. That didn't stop him from participating in the local national, but after being away from the Nationals for over a year how well could he expect to do?
Turns out retirement hasn't dulled Anderson's skills—the local hero was fastest in both of his 450 B group qualifiers and qualified twenty-first overall. He went on to take his Vickery Motorsports KX450 to twenty-second in the first moto but DNF'd the second moto after stubbing his leg in a corner. DNF aside, not a bad day for a guy who only races locally these days. And don't think he had a local advantage either—the national track is much different than it is the other 364 days of the year.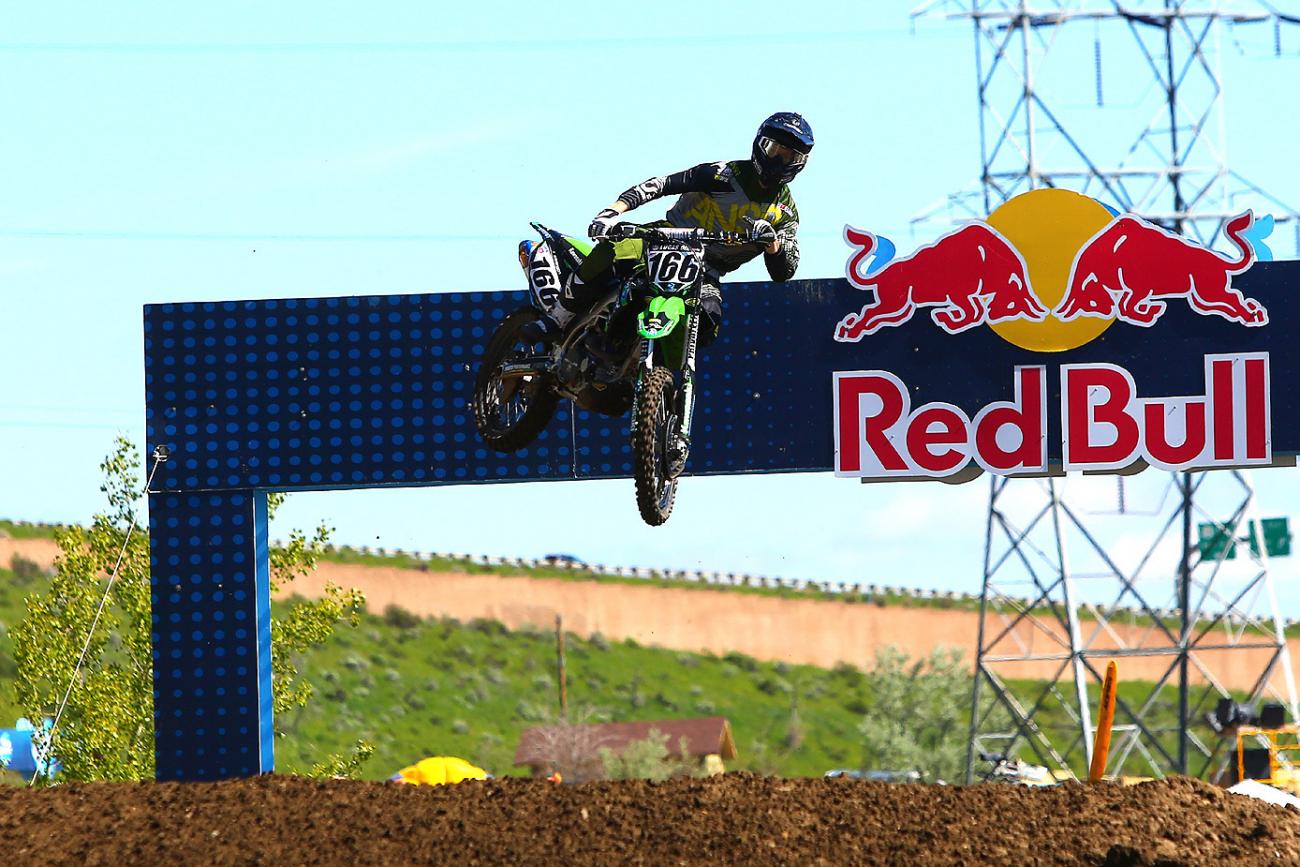 "I have a lot of laps on this track, but not like how it is today. Today was insane!" Anderson explains. "These guys are wide open and they dig and the track gets really deep. The ruts were huge, and it was totally different than what I'm used to."
Anderson admits that although financially he makes a better living with a regular day job than he did as a privateer, racing Thunder Valley makes him want to revisit his old life.
"I 100 percent miss being a privateer on the road," Anderson says. "Just walking back and forth, seeing these motorhomes and people out eating pasta looking out their one window, I miss it big time. It feels like home. My girlfriend and I have thought about going for it again if the circumstances were different, but right now we're just getting through adult life and taking it as it goes."
If Anderson ever does return to the pits on a regular basis, we have a feeling he'll drop right back into his old familiar place without skipping a beat.
Next up is Kyle Cunningham, who has absolutely no intention of retiring from professional racing anytime soon despite the tricky, yet fortuitous curve ball he faced during the week prior to Thunder Valley. Cunningham, who made the jump to the 450 Class this season, raced the first two rounds with AG Motorsports and Gurrnaid Energy aboard a KX450. When the AG motorsports team was unable to get to the rest of the races, he and Gurrnaid Energy were given the opportunity to hop aboard a Suzuki, a brand he hasn't ridden since he was a kid on 80s.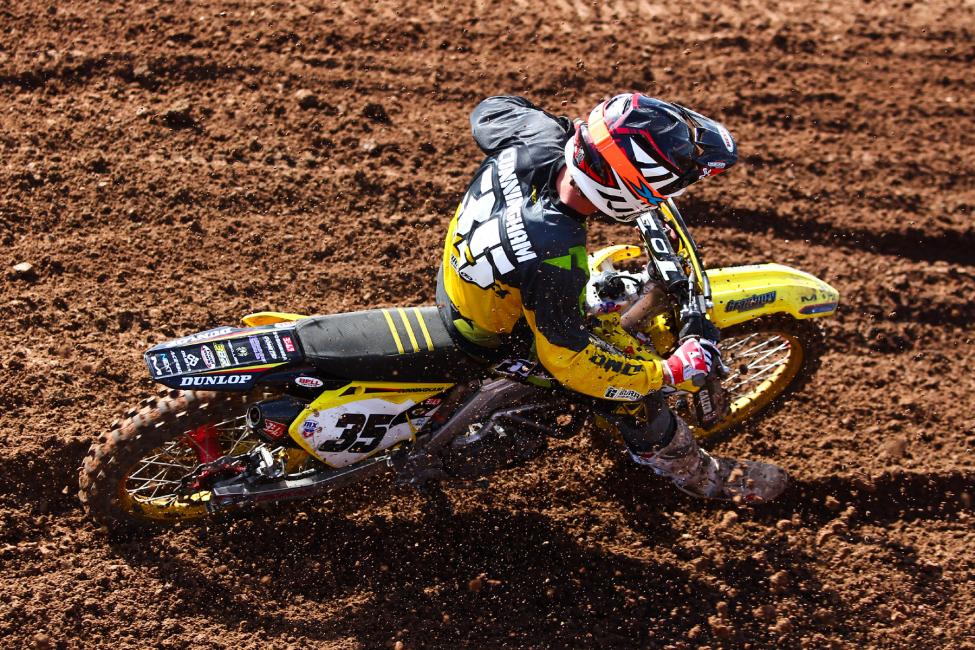 The deal is good for Cunningham's career, but it wasn't great right before the weekend. Cunningham spent the week on the phone pulling things together, which prevented him from preparing, both mentally and physically, for the race. When he went out for morning practice, he'd only logged a scant forty minutes on the bike. Not the ideal situation when you're charging for thirty-plus-two against the best riders in the world. Cunningham somehow managed to go 17-15 for sixteenth overall with less than an hour of prep. Later he acknowledged his bike setup wasn't on point, and despite a crash that thwarted what he felt was a shot at eleventh in a moto, he was still quick to look at the bright side.
"The bike is great and the chassis feels great too," Cunningham said. "We were definitely chasing a few things and the track was tough, but had we skipped Thunder Valley and gone testing instead we wouldn't have gotten any points. We chose to go racing and we're leaving with points. That's a good thing. As long as I'm here racing, that's what I want to do. I'm excited, the bike feels great, and with another week we'll get it even better."
If Cunningham can log a solid ride so early in the game on his new bike, how good will he get when he's confident and comfortable on his yellow machine? We've got eighteen motos left to find out. Remember, there's always a story behind the leaders that's worth watching.