A week ago I flew to California to help KTM with media training for its Orange Brigade amateur riders. Media training for amateurs! That's where we are these days—every manufacturer taking its amateur program to higher and higher levels.
But a funny thing is happening while everyone is looking for the next alpha dog: underdogs are taking over.
Cole Seely's first career 450SX win in Monster Energy Supercross serves as just the latest—and maybe greatest—sign of a new trend. Even measured against other supposed long shots, Seely is an extreme long shot. But perhaps the rise of him, and also mega-against-the-odds Weston Peick, has only moved this trend even further along. It's ironic, really, but the facts are starting to pile up: In a culture more determined than ever to send young riders to home schooling and training facilities, and then getting them a pro factory contract signed long before they're actually pros, the riders who haven't done that stuff are getting to the front at the highest level.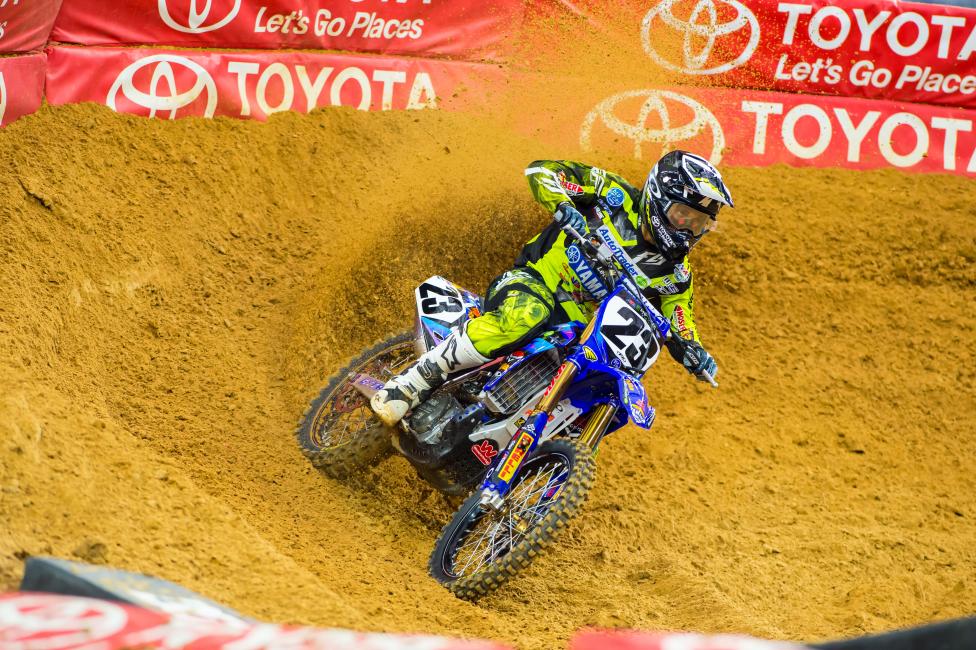 This is relative, of course. Ryan Dungey wasn't an amateur prodigy and spent many a winter off the bike holed up in the Minnesota frost. But even he eventually got a few winter months in Texas and caught Suzuki's eye as an amateur (actually, Suzuki was after his brother at first, but Ryan took full advantage of his chance). Jeremy Martin's path was similar to Dungey's, including the Minnesota and Suzuki part. Suffice to say, though, that Dungey probably rode more often as an amateur than 99 percent of the world's dirt bike riders. He just rode less than his elite peers. And J-Mart had a darned national track in his yard. These aren't hardship cases or movie-script level underdogs, and their success was not nearly as surprising as Seely's or Peick's. However, they were not expected to be as good as they have become. I'll even admit it myself. In 2006, when Broc Hepler was in the midst of a little win streak in the Lites Class outdoors, on a Suzuki, team manager Roger DeCoster told me he was letting Hepler go and focusing on a new kid—Dungey. I was utterly and completely shocked. Didn't see it at all. Not one bit. But DeCoster said he wanted to try getting a kid young, who would listen and soak up the advice. Dungey was clearly not set in his ways yet, because he hadn't found his.
Just as an example, you have one Loretta's title between Dungey and Martin. Dungey got pulled out of the amateurs early and probably would have won some more in his last year, and Martin missed his last shot with an injury. They were coming into their own as they matured, and their growth as riders came at just the right time: as pros.
So now the mold is getting broken. The old way was much simpler. Ricky Carmichael was the winningest amateur and became the winningest pro. James Stewart then broke Carmichael's amateur records and started breaking his 125 records as a pro, too. We know Stewart got derailed by injuries and such, but for a good ten-year span, we all knew that the two best amateurs became the best pros. And you know who chased them? Guys like Kevin Windham and Tim Ferry, who were also flush with amateur championships.
In fact, for a long time the amateur record books were nearly a mirror of the pros, and once Stewart was deep into winning I heard many an insider say "Well, the best kid on a 65 will be the best on an 85, a 125, a 250, and a 450."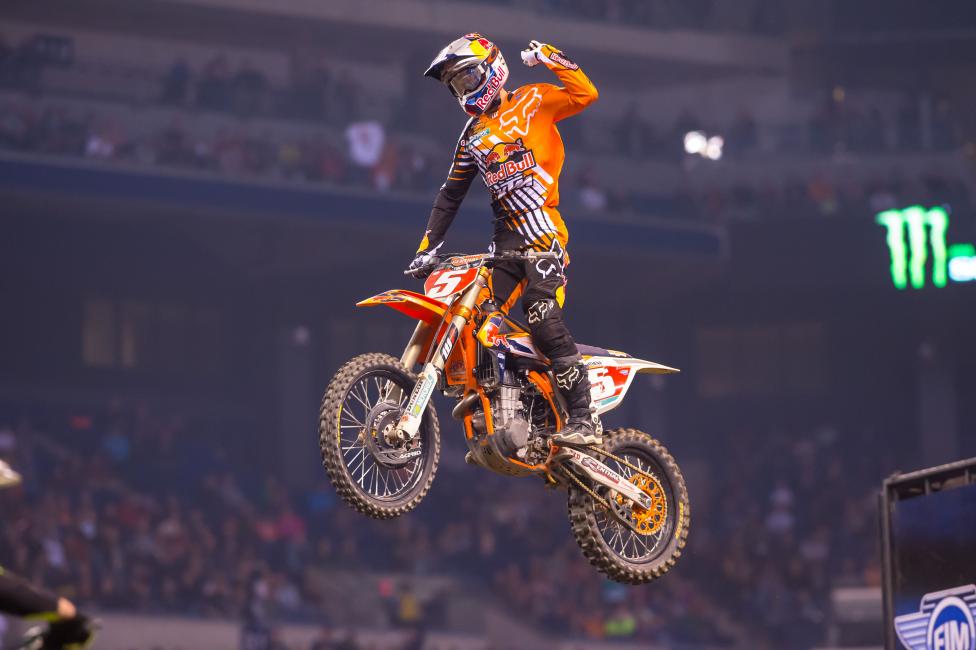 Now? We don't know. The first real assault on that logic came at almost the exact same time the Carmichael/Stewart mold was being cast. It was 2005. Ricky and James were about to meet as pros in the big class for the first time. That same year, Mike Alessi was set to race his first full pro season. His old rival, Ryan Villopoto, still had a year left as an amateur. Dungey, a complete unknown at this point, was also about to breakout as a Schoolboy rider.
Alessi actually flirted with Carmichael's and Stewart's records as an amateur. Josh Hill and Jason Lawrence became dynamos, too. But Villopoto and Dungey, after living in the shadows, pushed all of those riders aside and took the top-level championships into their own private trophy room. Villopoto? At one time, he was no Alessi. Dungey? At one time, he was no Hill. And they both got punked by Lawrence a time or two.
Seely takes it to another level. This was a guy who actually quit racing at one point because he didn't like the pressure. He came back and gave racing a shot as a pro, but just last summer he told me the only goal there was to just get a good story to tell. Yes, five years ago, Cole Seely expected to race as a pro for a year and then go to college. At least he'd forever be able to tell people "Yeah, I raced pro in supercross."
Today, he's racing for factory Honda and he's won a darned supercross. Peick's family, by the way, also stopped racing for a while and just spent weekends out in the dunes. Like Seely, that left him way behind the amateur curve of his peers. But talent doesn't burn with just a little time off, and in fact the desire part probably ramps up a bit.
The examples keep coming, all the way into the very same family that produced a phenom. The first time I ever saw Peick race was in the B class at Loretta's. His main competition? Malcolm Stewart. Malcolm didn't show the desire to make it as a pro until he actually turned pro. He wasn't even close to his brother's level, age for age, and there's no way anyone was predicting he'd have the stuff to win a 250SX race. It's 2015, and here we are.
Which all brings us to the final showdown. Right now, we have a nice mix of talent up front. Justin Barcia and Eli Tomac, for example, won their fair share of races as kids, but maybe not quite as many as RC, Stew, or Alessi. Definitely phenoms, though. Folks in Europe were probably predicting greatness for Ken Roczen before he could speak German, let alone English. But then another from the old mold began to form. Adam Cianciarulo would become the chosen one from his Florida upbringing, Team Green roots, and piles and piles of titles. He even had that other kid right on his hip, with Cooper Webb showing up in the same class sometimes to play Villopoto to his Alessi.
In the old days, Cianciarulo would have shown up as a pro and dominated instantly. Instead, he's been star crossed at each turn, illness and injury keeping him from titles, but not preventing him from showing how great he can be. But for some reason, in today's climate, it just doesn't come so simply, and now it's Webb who ended up with a pro title first. Now, Webb didn't come through the odds that Seely did, but he certainly spent some time as the underdog. This is the age we're living in.