Houston, TX
Houston
Monster Energy AMA Supercross Championship
Josh Grant doesn't get rattled easily. While the mental game is the toughest to master for most, JG always carries himself with confidence, and the belief that he can beat anyone, anytime, still burns. But that flame really started to flicker in Monster Energy AMA Supercross, an FIM World Championship. Years of injuries can beat down even the most stubborn athlete, and Grant has taken on more pain than most.
Grant's rookie 450 season in 2009 was superb, with fourth in points and a thrilling round-one win on his JGR Yamaha. But that year ended with a huge crash at X Games that left him with broken feet. Then he tore his shoulder up right before Anaheim 1 in 2010, ending his season just as it started. He signed with Team Honda for 2011 but suffered two torn ACLs, ending that year early as well. He tried to rebuild himself in 2012 with the Jeff Ward Racing Kawasaki team, but crashed and hurt himself again early in the season, missing eight races. Late in the year, he came back to score second in New Orleans. It's his only podium in the last five years.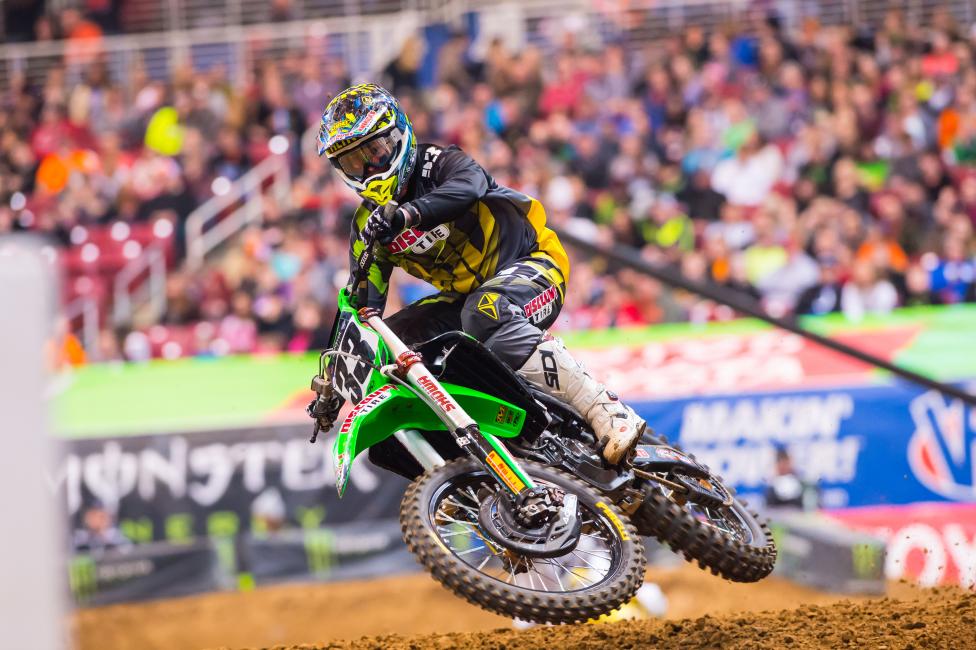 He was back at JGR for the next two seasons, and guess what? More injuries and more missed supercross races—six missed in 2014 and twelve in 2013. Supercross had taken a toll on him. When the Lucas Oil Pro Motocross Championship started last year, Grant found his confidence again and showed his talent, winning the opening round moto at Glen Helen, and sprinkling in more moto podiums throughout. Clearly, Grant was in a supercross funk, and when he started this year with 18-19-20-21-22 finishes, well, the mold seemed set.
Maybe Josh just wasn't good at supercross anymore?
For most riders, this would be a hole too deep to climb out of. One podium in five years? More races missed than raced? That would crumble most, but Grant still believes, and now he's starting to climb out of this giant valley. As mentioned in Sign of the Lap Times, since Arlington, Grant has averaged a 7.25 finish. In the prior six rounds, Grant had averaged an 18.6 finish. His fourth over the weekend in Houston was a season-best.
"The beginning of the year sucked for me," Grant told our Chase Stallo at Indianapolis. "I don't know exactly what it was or if it was just obviously the black cloud that's lived over me for the past five years in the beginning of supercross. I've always felt like once I made it out of the West Coast rounds I've started kind of picking it up. I think it's just due to being healthy. The last five years I haven't been healthy coming into the races. I think I'm building a better base for myself and being able to put myself in a better position for main events. That's all I need to do."
Better position, eh? Well, if you need another indicator of the mental side of this sport, just watch the starts. First, Josh started riding better, and now he's begun starting better, too. Here's how a guy like Grant works: If he's fast and can run up front, he'll get starts. If he's ailing, he won't. Notice that he came out guns blazing with a holeshot last year at Glen Helen, where he knew he could win. And note the last two supercross races where, with his confidence building, he collected top-five starts each time. He even got a good one in his Houston heat race. Very few riders are willing to go rip a holeshot when they're not sure of their speed—or worried about getting hurt. Now that Grant has delivered a fourth-place finish, is feeling good, and is starting up front, he could very well vault to the podium before the year is over.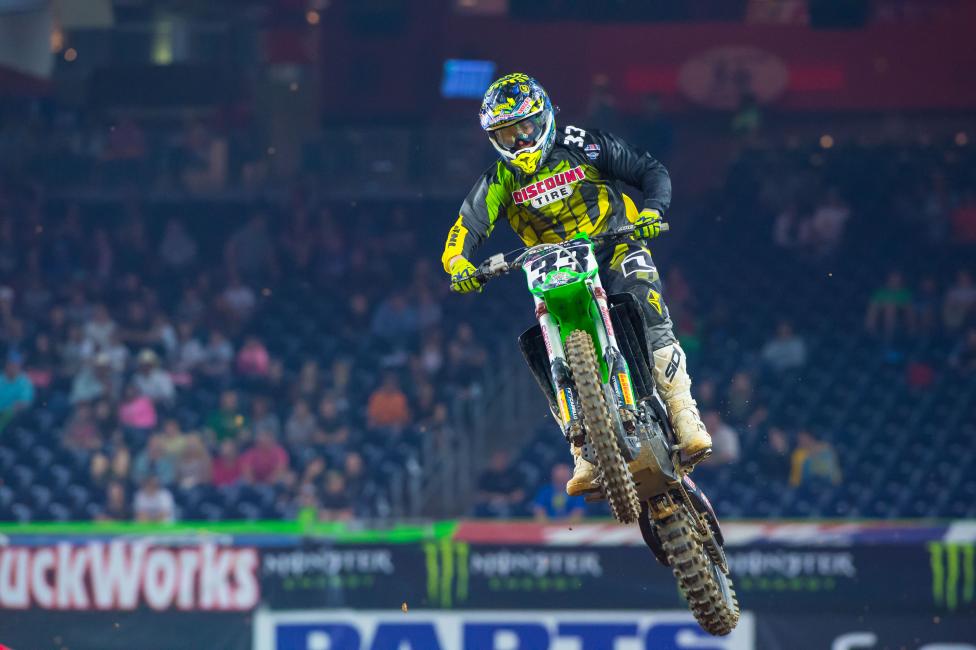 "I want to get a podium before the end of the year," he told us after Indy. "If I could do that I would be really stoked. That's just to solidify where I was at. Obviously I want to be on the podium. I think that's a realistic goal for myself, especially with what I've been doing now and how I've been feeling every weekend. I feel like I have a shot at doing that. And that will just build more momentum coming into outdoors."
For once, Grant might not have to build momentum from scratch when the outdoor nationals begin. That's always been adequate before, but you have to wonder how much better he can be if he arrives with a full head of steam. We might find out soon.