The turn of every calendar race season brings unease. The off-season is a high pressure, high intensity atmosphere where riders, parents, and agents run around like chickens with their heads cut off scrambling for a small portion of the pie. It starts now. Many top factory riders are locking in the last of their deals already. But privateers must scratch and claw for everything from a ride to boots to grips.
How does it all work? We asked a brand that backs some privateers.
"Between Hookit and direct messages, we get thousands of requests—mostly from the amateur side—for sponsorships during the off-season," said Bryan Oliphant, co-owner of Novik Gloves. "It kind of works like if you were applying for a real job. Riders put together a resume with past experience, etc. and send out to companies. We review them all and then decided whom to support. Well, that's the short answer anyway."
Fredrik Noren is all too familiar with this process. His story has been well documented, one that we dove into in the October issue of Racer X Illustrated, so I won't delve too much into it. In simplistic terms: he traveled in a van with his girlfriend to races, staying with friends or sleeping in the van along the way, up until he got the call from factory Honda earlier this year.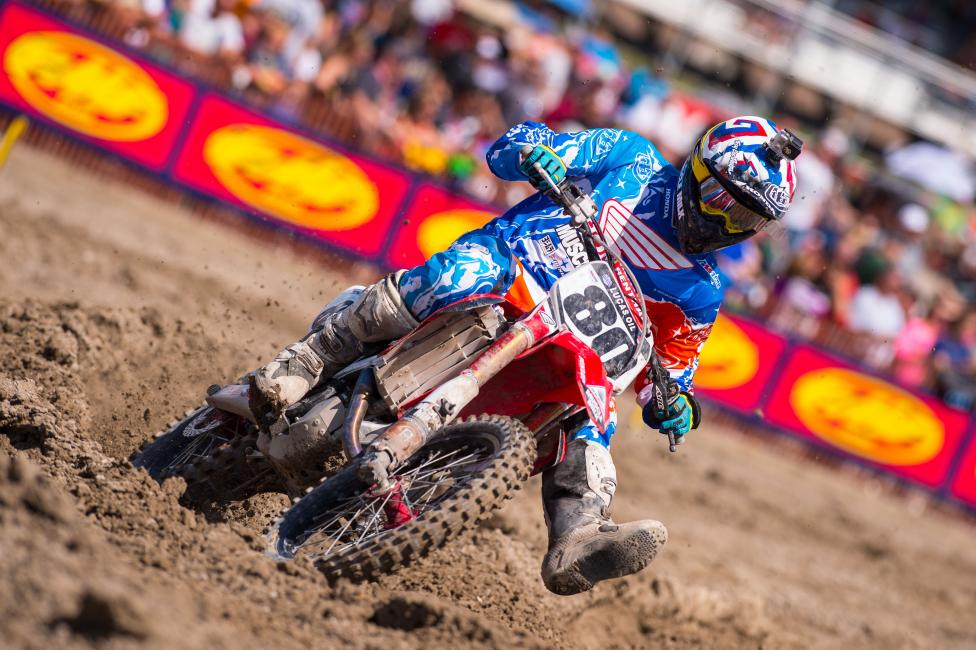 Chad Reed drove to races in a van once upon a time. But that was a long time ago, during his early days in the GPs. Now Reed owns his own team, employs a handful of mechanics, and receives sponsorships from every corner of the industry—and even outside the industry. Tenth in points didn't matter to Reed.
"I didn't even know I was in the top ten, or out of the top ten. I haven't looked at my position all year," he told our Steve Matthes after the race.
Noren knew where he stood. Through all-the ups and downs, ebbs and flows, his goal was simple: be inside the top ten at seasons end. It was after joining Honda that Noren's results began to smooth out and look less like an EKG test. From RedBud through the Indiana National, Noren averaged 21.1 points a race. Over the same span, Reed averaged 13.3 points, allowing Noren to pull within 1 heading into Utah.
That's where it got dicey. Reed picked up 2 more points on Noren in the first moto to push his lead to 3 heading into the final moto of the season. One race would determine the fate of Noren's season— a moto that nearly ended early for both riders.
"It happened pretty quick," Noren said of the big crash off the start that gathered himself, Reed, Andrew Short, Killy Rusk, and more. "It was four of us, and none of us were letting off. I saw his bike flying down on the side, too, and was like, 'Oh, dang.' After that I was like, 'All right, let's get going.'"
Noren gathered himself, and just like he did a week prior at the Indiana National, he charged back to the top ten. Reed, meanwhile, was further back, just fighting to get into the top twenty. Noren would have enough points to take over tenth, and later Reed had to pull off due to bike problems. Noren was tenth in points for the first time in his career.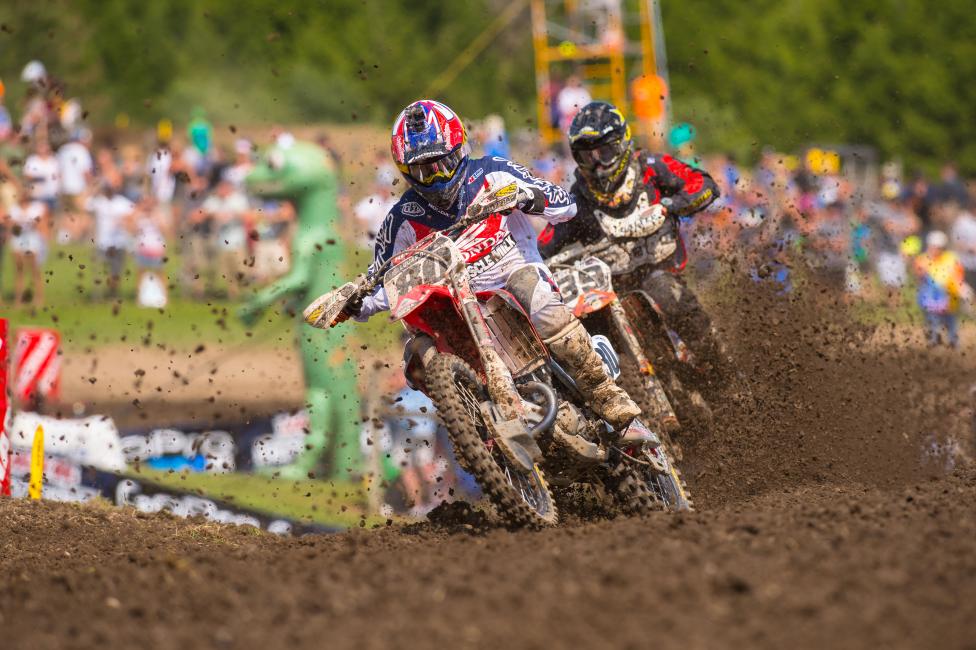 "I really wanted to get that tenth spot. Tenth overall sounds a lot better than eleventh. I really wanted some proof—I got a trophy for it," Noren said. "My biggest goal was to get back into the top ten this weekend."
For now, it's back to being a privateer for Noren. In September he'll travel to the Motocross of Nations in Latvia to compete for Sweden for the third time in his career. Team Honda Muscle Milk is providing him with suspension, and Honda of Sweden is providing a bike. Upon his return, Noren will continue his search for a ride. While nothing is set in stone for next season, Noren is in a much better place than a year ago.
"I have a plan. I don't have anything set in stone or any details yet, but I will be doing the entire supercross and motocross on a 450," he said. "As of right now I'll be going back to privateering it. But we'll see what happens. Hopefully something good comes up.
"I got to meet a lot of people this year that I didn't know before," he continued. "That has opened some small doors for me. Hopefully, I can continue my relationship with Honda. But I really don't know right now. "
For now, Noren will continue to send out his resumes, call potential sponsors, and sell himself. A sell that is much easier now.