Solid, strong, smart, consistent, fit: whatever adjective you run for the Dunge, it's probably positive. Sure, it's said that he could hang it out more and get more aggressive, but these are more complaints than out-and-out hates. Seriously, even if he's not your favorite rider, you still have to like Ryan Dungey. In a world of polarization, he doesn't leave too much to hate.
What are even more impressive are the stats he has accumulated over the last few years. Dungey is already ahead of almost every other rider ever in three main categories: 450 National MX Race Wins, 450 National MX Podiums, and the all-time AMA National Motocross Wins list. And yes, we're counting properly by lumping the old 250cc two-stroke class with today's 450 Class.
Now, let's run the numbers, updated as of the most recent AMA National (Washougal two weeks ago).
(Numbers by Chase Stallo)
450 All-Time Wins
Ricky Carmichael 76
Ryan Dungey 30
Bob Hannah 27
Ricky Johnson 22
James Stewart 20
Kent Howerton 18
Jeff Emig 16
Jeremy McGrath 15
Jeff Ward 13
Ryan Villopoto 12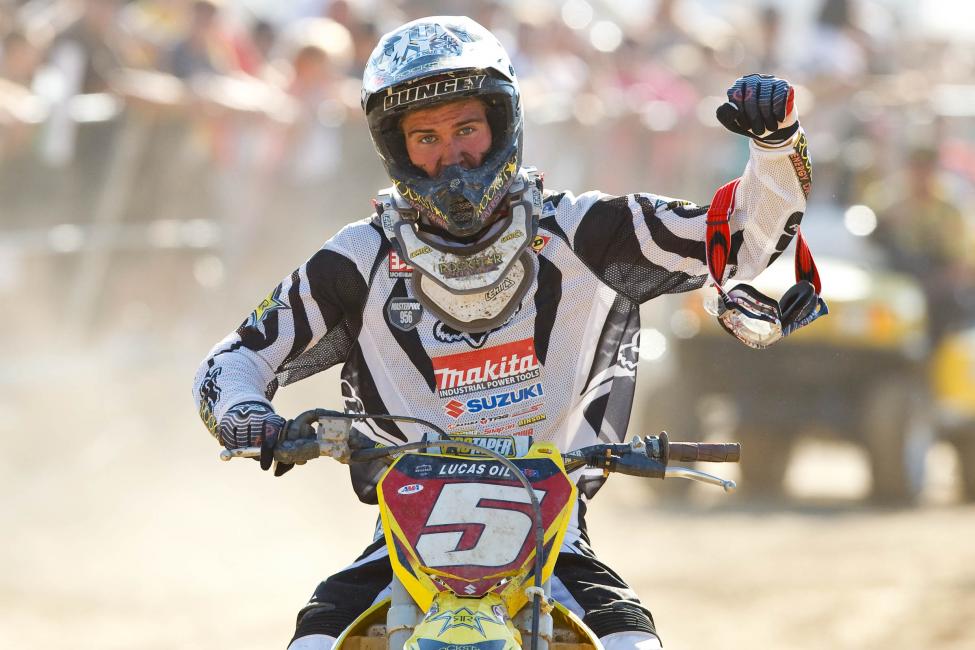 450 Career Podiums All-Time
Ricky Carmichael 84
Kevin Windham 55
Mike LaRocco 53
Ryan Dungey 51
Chad Reed 45
Rick Johnson 43
Bob Hannah 41
Jeff Emig 39
James Stewart 38
Jeremy McGrath 35
Jeff Ward 35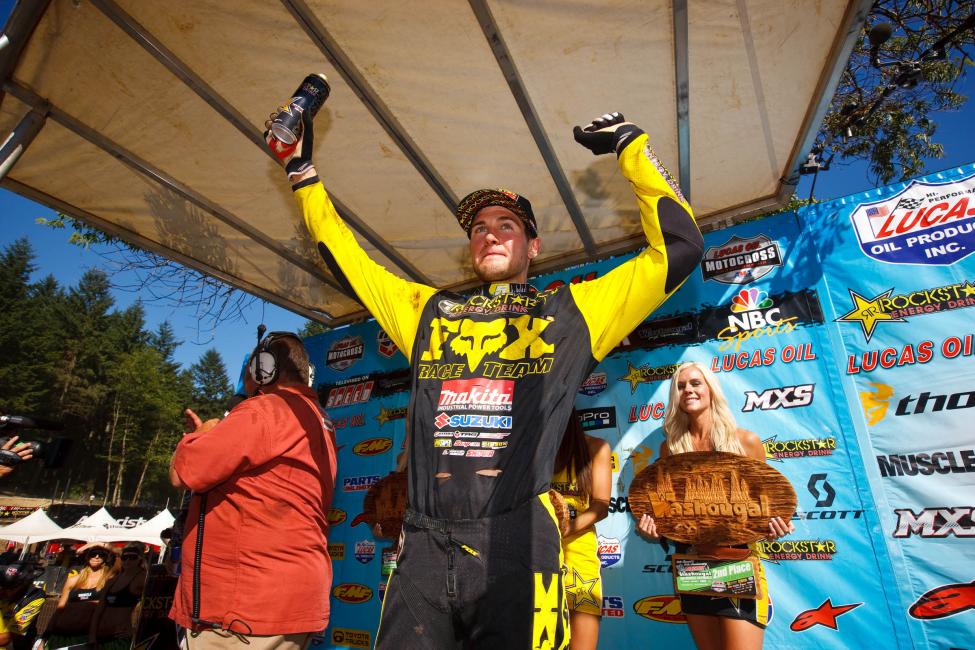 Second all-time in 450 wins, and fifty-one podiums in less than five seasons in the class. Dunge has those fifty-one podiums in just fifty-seven starts!
We will, however, throw in a caveat: for about ten years from the late 80s to the early 90s, the 250cc and 500cc Nationals were split, with each class racing around six of the twelve rounds per year. That means guys like Johnson, Ward, and Stanton only got half the starts in this class as others would have had over a similar time frame.
But this stat line doesn't lie:
Motocross Combined Wins
Ricky Carmichael 102
James Stewart 48
Ryan Dungey 37
Bob Hannah 37
Jeff Ward 36
Broc Glover 35
Rick Johnson 33
Ryan Villopoto 31
Jeff Emig 29
Mark Barnett 25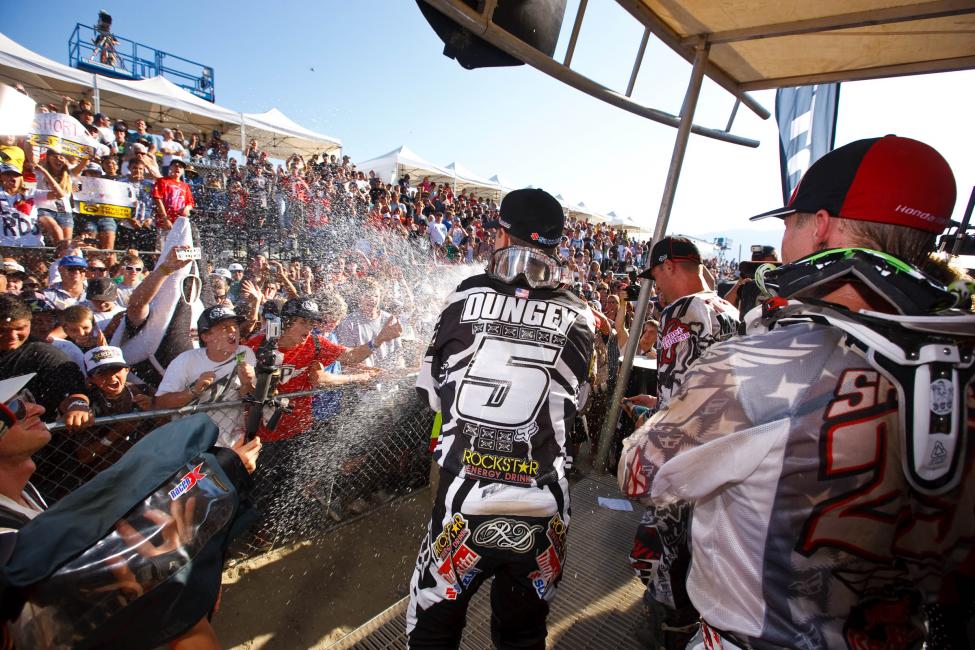 You might have seen it floating around that Dungey has already jumped Hannah into third on the all-time list, but that's a list combing only the current classes (450 four-stroke/250 two-stroke and 250 four-stroke/125 two-stroke). We at Racer X wanted to also combine the defunct 500cc Nationals, so the win stats from that class are reflected above. Hannah's two 500 wins push him back into a tie for third with Dungey… but remember The Hurricane is considered one of the all-time greats. Dungey is right there with him.
While we're on this topic, here are some other numbers:
500 All-Time Wins
Broc Glover 19
Pierre Karsmakers 16
Brad Lackey 16
David Bailey 15
Jeff Ward 12
Ricky Johnson 11
Jim Weinert 9
Jeff Stanton 8
Chuck Sun 7
Mike Bell 6
250 (or 125 two-stroke) All-Time Wins
James Stewart 28
Ricky Carmichael 26
Mark Barnett 25
Steve Lamson 20
Ryan Villopoto 19
Guy Cooper 16
Broc Glover 14
Jeff Emig 13
George Holland 13
Blake Baggett 13
250 (or 125 two-stroke) Career Podiums All-Time
Steve Lamson 47
Mark Barnett 40
Guy Cooper 40
George Holland 35
Ricky Carmichael 32
Johnny O'Mara 31
Ryan Villopoto 31
Mike Brown 30
Erik Kehoe 30
Jeff Emig 28
Broc Glover 28
James Stewart 28
Jeff Ward 28